Cheesy Crust
First made in USA, this Cheesy Crust (Stuffed Crust) pizza is a tasty pizza you can make at home.
Cheese baked into the edge of the crust
Pizza in USA
According to recent articles and research, the most popular foods in the USA are burgers, hot dogs, french fries, cookies and in fifth place, Pizza.
Take a look at some of the other pizzas from USA here.
Cheesy Crust Pizza at a glance

| | |
| --- | --- |
| Origin | USA |
| Type | Vegetarian |
| Sauce | Tomato Sauce |
Cheesy Crust Pizza Recipe
Below we've created a recipe for you to make a delicious homemade Cheesy Crust Pizza from either a backyard pizza oven or the oven in your kitchen.
Preparation time

| | |
| --- | --- |
| Dough | 2 hours |
| Assembly | 10 minutes |
| Baking | 12-20 minutes |
Cheesy Crust Pizza Ingredients
Buy enough pizza toppings for the amount of pizzas you plan to make. The pizza sauce and dough ingredients below are designed for 3-4 pizzas, so add more or less, if required.

Simple Pizza dough
2 2/3 cups (400 grams) pizza flour
1 cup (250 ml) luke-warm water
2 tsps (7 g sachet) dried yeast
Two tsps salt
3 tbsps (1/4 cup) virgin olive oil
Cheesy Crust Pizza Toppings
Toppings used in this pizza recipe, are;
Mozzarella
Other ingredients

Simple Tomato Pizza Sauce
1 small can (6oz/170g) tomato paste
1 can (15oz/420g) crushed or diced tomatoes
Two garlic cloves
1 tbsp dried Italian herbs
1 tsp salt
1/4 small brown onion
Want to try a different sauce? See our article on the different types of pizza sauces.
TIP
You can click on any of the tags at the bottom of this page, to find other pizzas besides Cheesy Crust Pizza, that use that topping.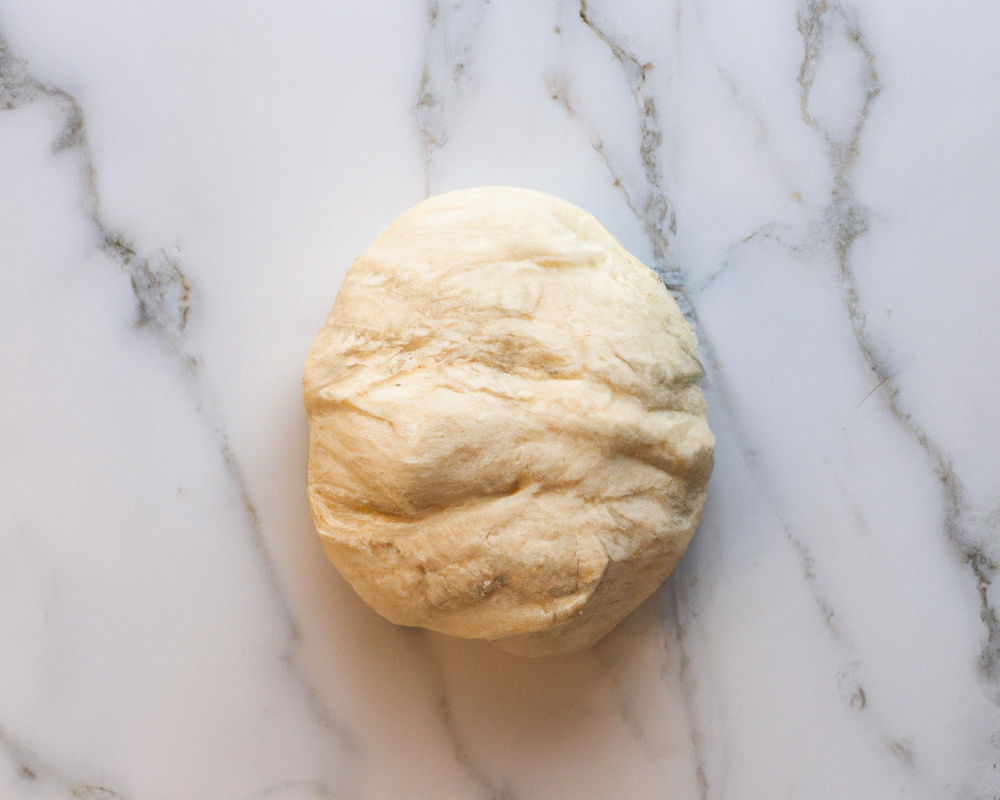 Pizza Dough Method
If you don't have much time, grab a premade pizza base at your local grocery store, or hand make your own pizza dough following the simple steps below.
Whisk the lukewarm water and yeast in a plastic or glass jug. Let the mixture stand for approx. five minutes.
Add the salt and flour in a large bowl. Create a hollow centre in the flour. Slowly pour the liquid yeast mixture and oil.
Using your hands or a mixer, mix the dough until smooth. Pour dough on a lightly floured work surface and then knead by hand for five minutes.
Place dough into lightly oiled bowl and cover with plastic wrap. Sit in a warm place for roughly 30 minutes to an hour, to rise until it doubles in size.
Fold the dough out onto a lightly floured surface. Knead gently by hand for around five minutes or until smooth.
Divide the dough roughly into equal amounts. Roll out pizza bases for the desired size.
Spread some flour on kitchen bench before rolling, in order to prevent sticking.
TIP: We have other dough recipes if you would like to try your hand at sourdough, poolish or more.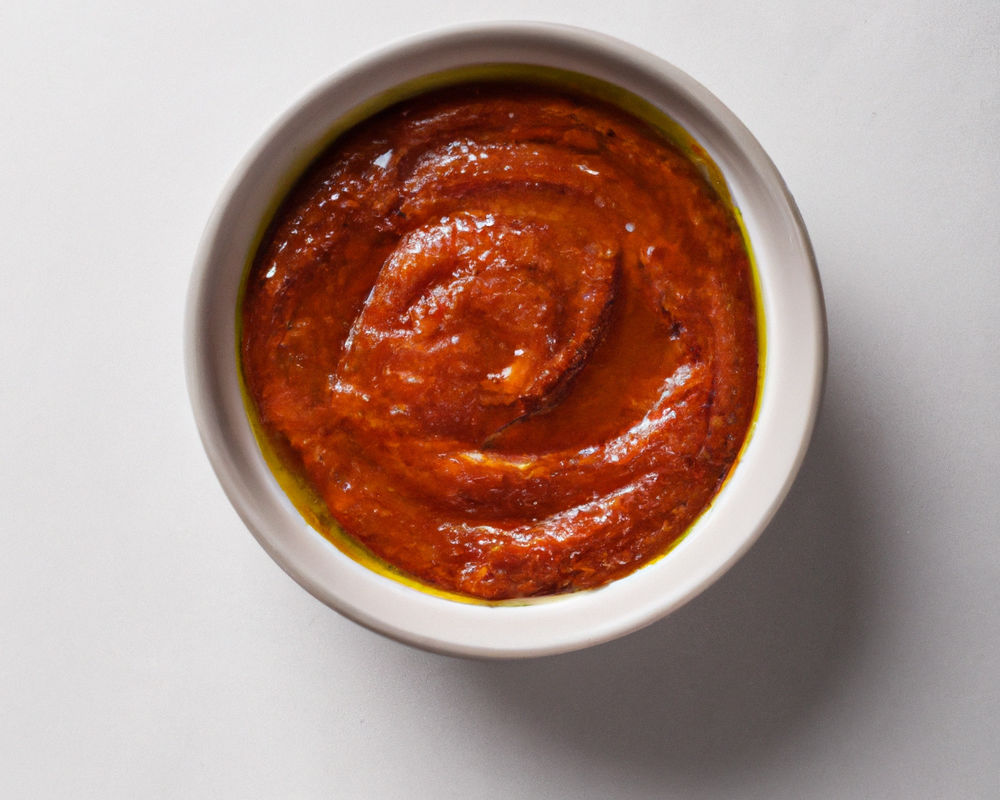 Tomato Pizza Sauce Method
It takes around five minutes to make this tasty pizza sauce following the simple steps below, or you can purchase a bottle of pizza sauce at your local shop.
Blend all sauce ingredients in a large bowl.
Mix well using a whisk, or blender.
Leave sitting for five minutes.
Your pizza sauce is now ready to use.
You can keep in the fridge for up to 3 days.
You can swap tomato for BBQ sauce and more. There's plenty of options.

Preparing Cheesy Crust Pizza
Switch oven on to at least 450 degrees and preheat for at least 30 minutes.
Stretch out dough into a circle, on a floured surface.
If you are using a pizza steel or stone, make sure it is preheating in oven.
Now it's time to add the sauce. This recipe calls for Tomato Sauce. Spread the Tomato Sauce around the pizza base, leaving a gap at edges.
Add your ingredients in size, from the largest to smallest.
Cheese should be sprinkled on at the end.
Toppings for this pizza are;
Mozzarella
Other ingredients
Whilst this pizza is great tasting as is, or you could with other pizzas as well?
Baking
Put the Cheesy Crust pizza on the middle shelf of the oven and wait for approximately 10 minutes.
In 10 minutes, open oven door and check.
The pizza should take roughly 15 minutes to cook, adjust time to cook to personal taste.

About Mozzarella
Fresh Mozzarella is typically white, however when seasoned it can change to light yellow, depending on the animal's diet. Due to its high moisture content, it is traditionally served the day after it is made, however it can be kept in brine for a week, or even longer if packaged well.
Mozzarella was first cited in an Italian cookbook in 1570. Nowadays, Mozzarella can be twisted to form a plait, and called Treccia. You can also buy it as a smoked cheese, called Affumicata.

Pizza Tools
When making Cheesy Crust Pizza, it's always handy to have the right pizza making tools. Here's what items I always recommend…
Kitchen Scales
Do you have quality digital kitchen scales? It's a great tool for any chef or pizza cook.
Food Containers
Leftovers need to go somewhere, and I hate using lots of plastic wrap or alfoil. I prefer good air tight clear containers for my fridge.
Pizza Cutter
The one kitchen tool every adult should have in their drawer. See our article on how to cut pizza for the various cutting tools.

Cheese
There are around 2,000 different varieties of cheese around the world. It has been proven to date back to at least 8,000 years ago. It is a fantastic source of calcium, protein and phosphorus.
Cheese can be made not only with cow milk, but also with buffalo, horse, goat and even camel milk. It's a clever gift idea too. A giant wheel of Cheddar cheese was given to Queen Victoria as a wedding gift.
Storage Ideas
Have leftover pizza? Here's what to do.
Warm in the center of a 450 degree F oven for approximately 6 minutes, on a pizza stone if possible, until heated through. See our article on reheating pizza for more.
Freezer guide
You can store leftover pizza in the freezer for up to 3 months. Reheat from frozen as directed above until heated through.
Store in the fridge
Leftover slices of pizza may be kept in an airtight container in the fridge for up to 3 days.

Pizza making FAQ
Want to know how to make delicious pizza at home? Here are some FAQ and their answers to the most common pizza making questions.
Who invented pizza rolls?
Jeno Paulucci created Pizza Rolls in the mid to late 1960's, after being inspired to replace the traditional filling used in a Chinese egg roll with pizza toppings.
How long does pizza dough last in the fridge?
Pizza dough will be fine in an air tight container in the fridge fror anywhere up to 5 days.
Can I use bread dough for making pizza?
Sadly no. Bread dough doesn't have the same consistency and needs that a pizza dough has. If you mean bread flour, yes, many bread flours are fine enough to work for pizza, however I always recommend )) flour instead, which is created for pizza dough making.
Have you made Cheesy Crust Pizza?
Let us know what you think of Cheesy Crust Pizza! Tag us on our Pinterest, Facebook or Twitter and let us know what you thought of it! I'd love to know.
Featured image: Source