Chicken and Veg
Originally from Australia, this Chicken and Veg pizza is a delectable chicken pizza you will enjoy.
Carefully made, this pizza enjoys a delectable flavor, coupled with a pure scent.
Ensure you use the best toppings and complement them with a delicious crust for you to enjoy a delicious homemade pizza feast.
If you enjoy a tasty Chicken pizza using a Tomato sauce then you may fall in love with this pizza.
Experimenting with pizza toppings is a great idea for a few reasons! First, it allows you to try new flavors and combinations that you may not have considered before. You might be surprised at how well certain toppings work together. Second, it can make your pizza-eating experience more exciting and fun. Instead of always ordering the same thing, you can switch it up and try something new.
Third, it can also be a great way to use up leftovers or ingredients you have on hand. You can add those veggies or meats that are sitting in the fridge to your pizza. Lastly, experimenting with pizza toppings can also be a great way to incorporate more nutritious ingredients into your diet, like adding some spinach or mushrooms to your pizza, it will not only make it more delicious but also healthy.
So, in short, experimenting with pizza toppings can be a great way to discover new flavors, have fun and make the most of ingredients you already have on hand.
Pizza in Australia
Did you know? Pizza is Australia's favourite takeaway food by far. 34% of Australians say it's their preferred choice. The next most popular takeaway is Chinese at 15%.
Take a look at some of the other pizzas from Australia here.
Chicken and Veg Pizza at a glance

| | |
| --- | --- |
| Origin | Australia |
| Type | Chicken |
| Sauce | Tomato Sauce |
Chicken and Veg Pizza Recipe
Here's a recipe for a delicious homemade Chicken and Veg Pizza that you can make in your backyard pizza oven or on a pizza stone in your oven.
Preparation time

| | |
| --- | --- |
| Dough | 2 hours |
| Assembly | 10 minutes |
| Baking | 12-20 minutes |
Chicken and Veg Pizza Ingredients
Choose enough pizza toppings for the amount of pizzas you will be creating. The dough and sauce are designed for 3-4 medium sized pizzas, so scale up or down, based on your requirements.

Simple Pizza dough
1 cup (250 ml) luke-warm water
400 g (2 2/3 cups) 00 or pizza flour
2 tsps (7 g sachet) dried yeast
3 tbsps (1/4 cup) olive oil
2 tsps salt
Chicken and Veg Pizza Toppings
Toppings used in this pizza recipe, are;
Roast Chicken
Parmesan
Baby Spinach
Roast Capsicum
Spanish Onion
Tomato
Extra Virgin Olive Oil
Chili Flakes
Basil

Easy Tomato Pizza Sauce
1 small can (6oz/170g) tomato paste
1 can (15oz/420g) crushed or diced tomatoes
Two garlic cloves
1 tbsp dried Italian herbs
1 tsp salt
1/4 small brown onion
Want to try a different sauce? See our article on the different types of pizza sauces.
TIP
You can click on any of the tags at the bottom of this page, to find other pizzas besides Chicken and Veg Pizza, that use that topping.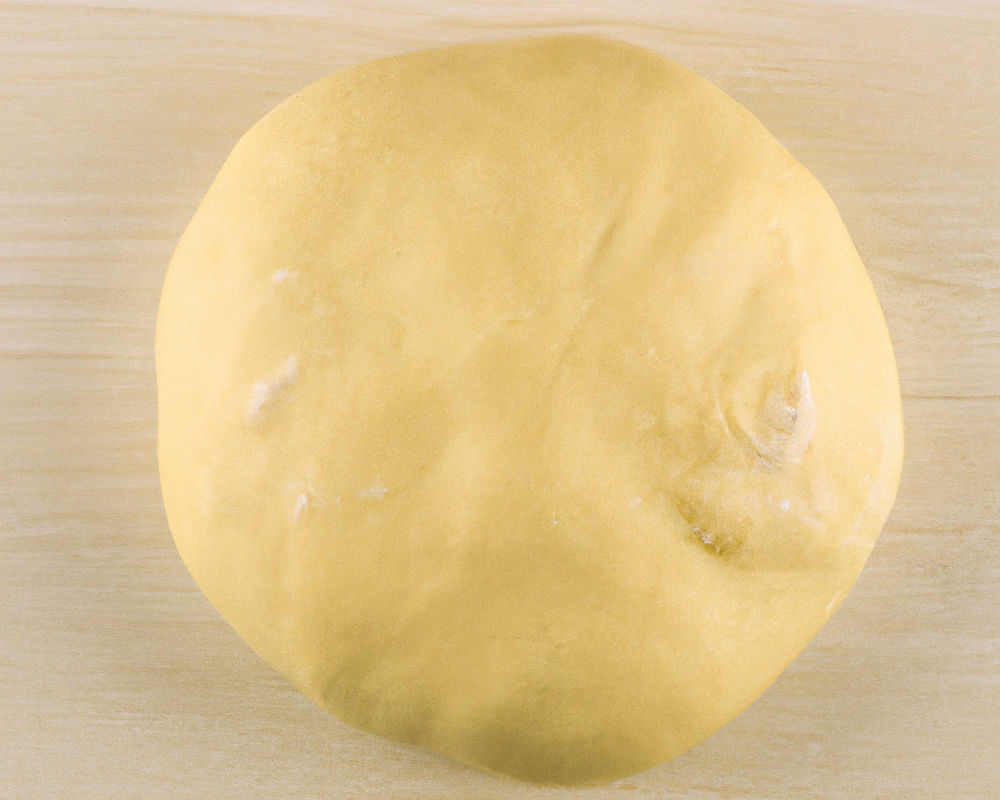 Pizza Dough Method
You purchase a premade pizza base at your local store, or if you have time, make your own homemade dough following the simple steps below.
Whisk yeast and lukewarm water in a jug. Stand for around five minutes.
Add flour and salt in a large bowl. Create a well in the centre of the flour. Pour in the liquid yeast mixture and the oil.
Using a spatula, or your hands, mix the dough really well until smooth. Turn out dough onto a lightly floured work surface and knead for five minutes.
Lightly oil a bowl, and place dough in it and cover with plastic wrap. Leave in a warm place to rise for 30 minutes to an hour, or until it doubles in size.
Turn dough out onto a lightly floured surface and knead gently for another 5 minutes or until smooth.
Divide the dough into balls, and roll out bases to desired size.
Sprinkle a little flour on the bench before rolling to prevent dough from sticking.
TIP: We have other dough recipes if you would like to try your hand at sourdough, poolish or more.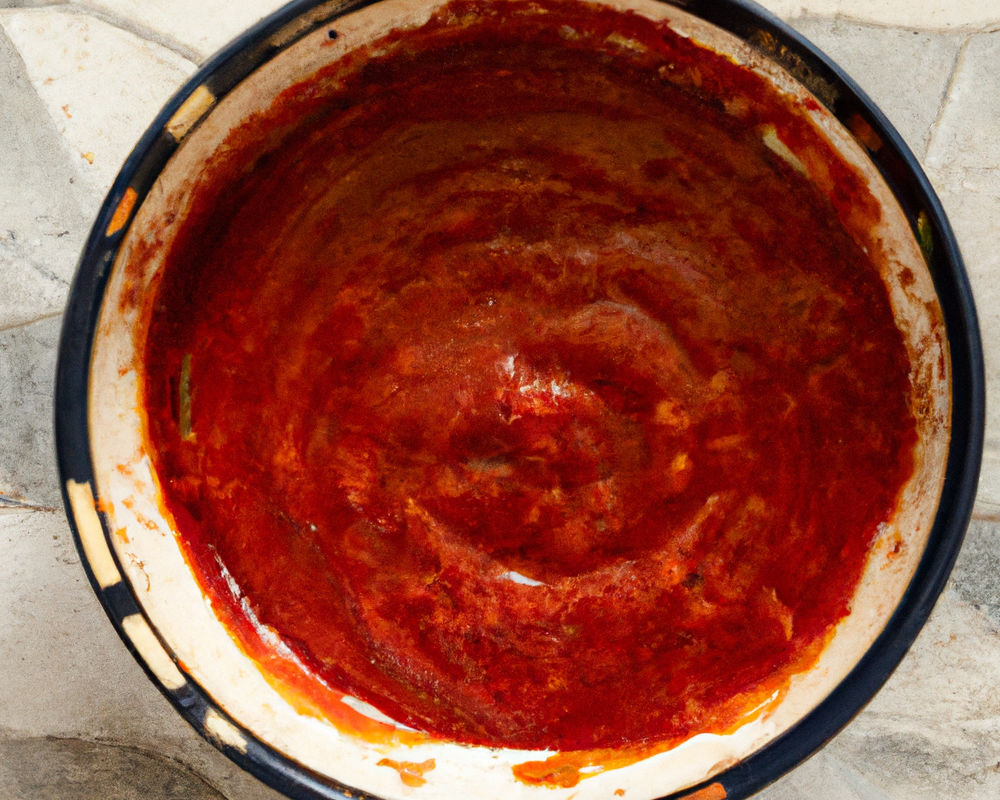 Tomato Pizza Sauce Method
Don't settle for store-bought sauce, make your own with the recipe provided for a truly homemade pizza experience.
Blend all sauce ingredients in a large bowl.
Mix well using a whisk, or blender.
Leave sitting for five minutes.
Your pizza sauce is now ready to use.
You can keep in the fridge for up to 3 days.
You can make the sauce the day before and refrigerate to save time.

Preparing Chicken and Veg Pizza
Switch oven on to at least 450 degrees and preheat for at least 30 minutes.
Stretch out dough into a circle, on a floured surface.
If you are using a pizza steel or stone, make sure it is preheating in oven.
Now it's time to add the sauce. This recipe calls for Tomato Sauce. Spread the Tomato Sauce around the pizza base, leaving a gap at edges.
Add your ingredients in size, from the largest to smallest.
Cheese should be sprinkled on at the end.
Toppings for this pizza are;
Roast Chicken
Parmesan
Baby Spinach
Roast Capsicum
Spanish Onion
Tomato
Extra Virgin Olive Oil
Chili Flakes
Basil
Whilst this pizza is perfect on its own, or why not with other pizzas as well?
Baking
Put the Chicken and Veg pizza on the middle shelf of the oven and wait for approximately 10 minutes.
After roughly 10 minutes, check on the pizza.
Pizza should be ready within 15 minutes. However, allow it to cook to personal taste.

About Roast Chicken
Roast chicken is one of the most popular and versatile proteins available, and it's also a great addition as a pizza topping.
Juicy and succulent, roast chicken enhances the flavor of any meal with its subtle yet rich taste.

Pizza Tools
When making Chicken and Veg Pizza, it's always handy to have the right pizza making tools. Here's what items I always recommend…
Rubber Spatula
A quality rubber spatula really helps when it comes to scraping bowls and plates, etc.
Dough Mixer
Having a good dough mixer can make all the difference. You don't want to be manually kneading forever, do you?
Oil Jug
Having a nice oil jug to pour olive oil gives you a decadent edge. They don't cost that much either!

Baby Spinach
Baby spinach is a type of spinach that is harvested when the leaves are young and tender. It has a delicate, slightly sweet flavor, and is often used in salads and other dishes.
Baby spinach is a healthy and nutritious leafy green, and is a great source of vitamins and minerals. It is also a versatile ingredient that can be used in a variety of dishes, and is a delicious and flavorful addition to any meal.
Storing Pizza
Want to store some leftovers after your meal? Here are a few tips.
Chill in the fridge
You can keep pizza in plastic wrap or a container for up to 3 days in the fridge.
How to reheat
There are many ways to reheat pizza. We cover seven of them in this article.
Can you freeze pizza?
You can freeze pizza for up to three months, however I'd suggest consuming it within the first few weeks, ideally.

Chicken Pizzas
Keen on seeing more than Chicken and Veg pizza? We have plenty of other Chicken pizza recipes to look at, as well. Enjoy!

Pizza making FAQ
Below we've compiled the most common pizza making questions and provided expert answers. Are you looking for how to make delicious pizza at home? Please read on!
When is pepperoni pizza day?
Pepperoni Pizza day is officially 20 September, however you should also note that this style of pizza is an American invention, and not Italian. It is likely to only really be celebrated in the USA.
Can I use the pan that came in the stove for making pizza?
Possibly, however I always recommend using a pizza stone in your typical kitchen oven, rather than an oven pan. Most oven pans have high sides, and make it hard for the base to get cooked through thoroughly. A pizza stone solves this issue. Short answer? Try it and see!
When did pizza delivery start?
The first ever recorded pizza delivery occurred in 1889, when Queen Margherita of Savoy fell ill after eating rotten food in Naples. The Queen and her husband, King Umberto I of Italy, were hungry and requested that authentic Italian pizza be sent to them.
Have you made Chicken and Veg Pizza?
We're dying to know what you thought of Chicken and Veg Pizza ! Tag us on our Pinterest, Facebook or Twitter and let us know what you thought of it! I'd love to know.
Featured image: Source