Chicken Barbacoa
Here's a recipe for a pizza that you probably never knew you needed.
Created with care, this pizza provides an amazing flavor, perfectly matched with an exotic smell to delight you.
Make sure to get the the best ingredients and pair these with a perfect base for your family to take part in a out of this world pizza dinner.
If you have a taste for Meat pizza that has Barbecue sauce then this pizza will possibly be the one to satisfy your cravings.
Pizza in Spain
Spanish people eat approximately 4.3kg each in Pizza per year. This may sound a lot, yet that is small compared to markets such as the US and UK. The Spanish also enjoy a Mediterranean style diet of cereals, pulses, vegetables, fish and other seasonal foods.
Take a look at some of the other pizzas from Spain here.
Chicken Barbacoa Pizza at a glance

| | |
| --- | --- |
| Origin | Spain |
| Type | Meat |
| Sauce | Barbecue Sauce |
Chicken Barbacoa Pizza Recipe
Below we've put together a recipe for you to make your own homemade Chicken Barbacoa Pizza whether it be in your pizza oven or on a pizza stone in your oven.
Preparation time

| | |
| --- | --- |
| Dough | 2 hours |
| Assembly | 10 minutes |
| Baking | 12-20 minutes |
Chicken Barbacoa Pizza Ingredients
Choose enough pizza toppings for the amount of pizzas you will be creating. The pizza sauce and dough ingredients below are designed for 3-4 pizzas, so add more or less, if required.

Simple Pizza dough
250 ml (1 cup) lukewarm water
400 g (2 2/3 cups) plain flour, plus extra to dust
7 grams (2 tsps) dried yeast
1/4 cup (3 tbsp) extra virgin olive oil
2 teaspoons table salt
Chicken Barbacoa Pizza Toppings
Toppings used in this pizza recipe, are;

Tomato Pizza Sauce
1 (6oz/170g) can of tomato paste
1 can (15oz/420g) diced or crushed tomatoes
2 cloves of garlic
1 tsp salt
1/4 small onion
1 tbsp dried Italian herbs
Want to try a different sauce? See our article on the different types of pizza sauces.
TIP
You can click on any of the tags at the bottom of this page, to find other pizzas besides Chicken Barbacoa Pizza, that use that topping.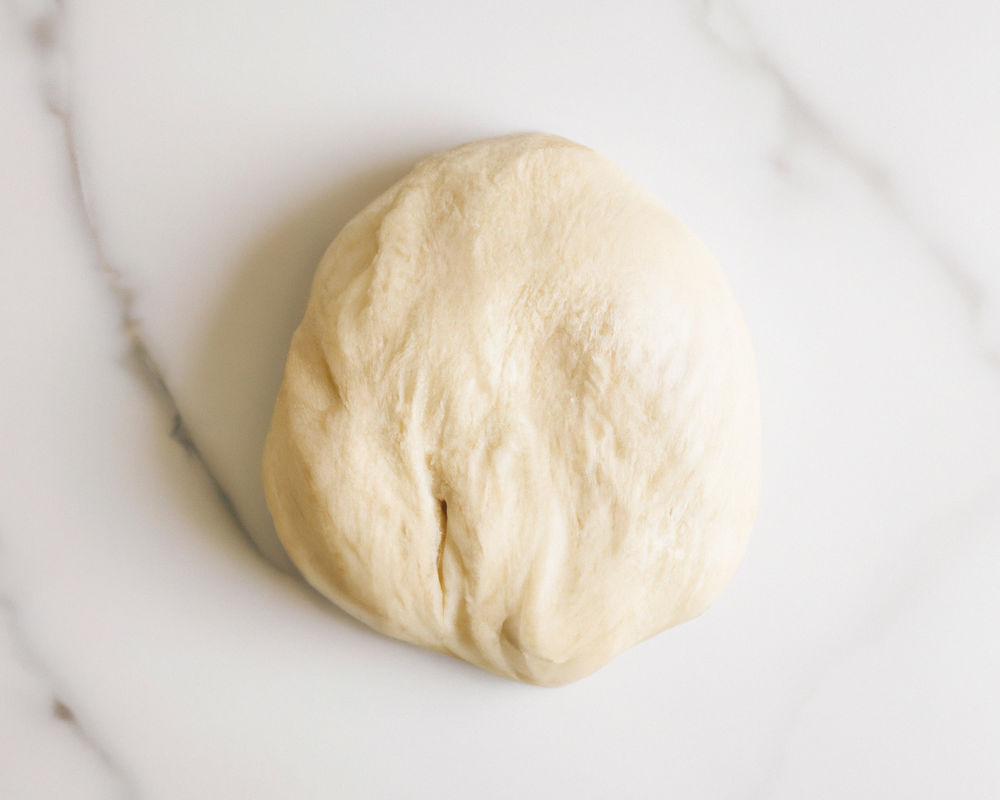 Pizza Dough Method
You can purchase a premade pizza base at your local shop or make your own dough following the simple steps below.
Whisk yeast and lukewarm water in glass or plastic container. Let stand for approximately 5 minutes.
Add salt and flour in a large bowl. Create a hollow well in the middle and gently pour the liquid yeast mixture and oil.
Using your hands or spatula, gently combine the flour mixture until smooth. Then turn out dough onto lightly floured surface and hand knead for roughly five minutes.
Place the dough mixture in to an oiled bowl, and cover with plastic wrap. Leave in a warm place until the dough has at least risen to double in size.
Turn dough out onto a lightly floured surface. Hand knead gently for five minutes until reasonably smooth.
Divide dough mix into equal amounts, now roll out the bases to the desired size.
Sprinkle some flour on work surface before rolling out dough to prevent any sticking.
TIP: We have other dough recipes if you would like to try your hand at sourdough, poolish or more.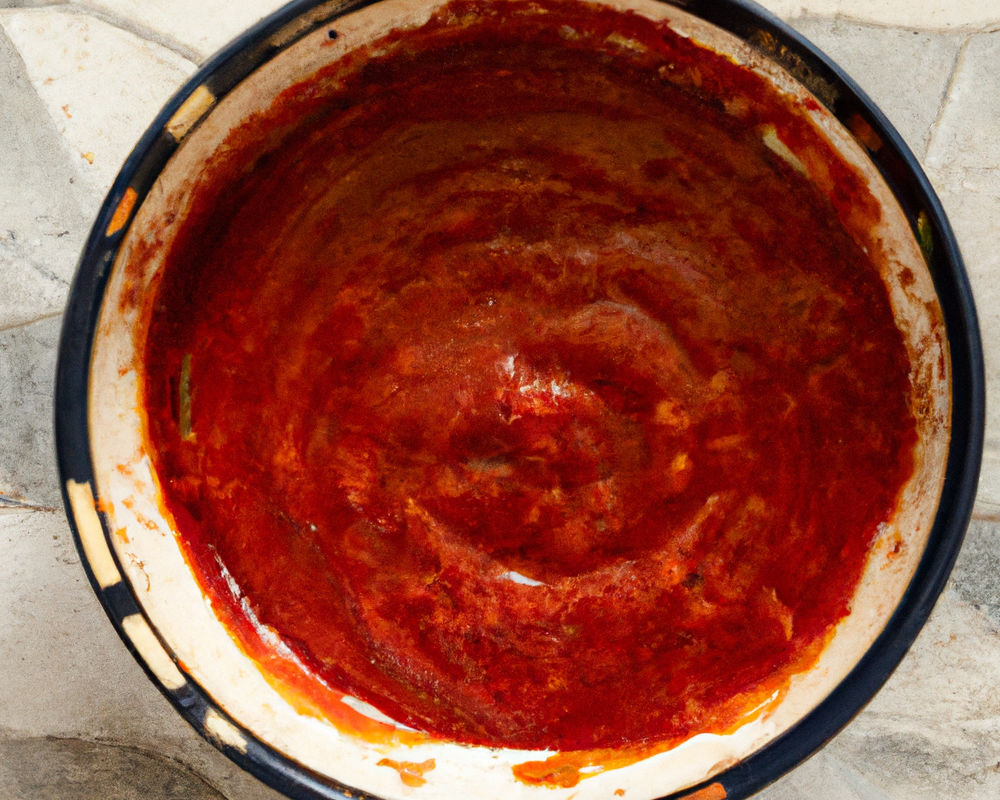 Tomato Pizza Sauce Method
You can make this tasty pizza sauce following the simple steps below, or you can purchase a pizza sauce at your local supermarket.
Add ingredients in a large bowl, and mix well.
Mix well using a whisk, or blender.
Leave sitting for five minutes.
Your sauce is now ready to use or keep in the fridge for up to 3 days.
Freeze remaining sauce for up to 3 months.
You can swap tomato for BBQ sauce and more. There's plenty of options.

Preparing Chicken Barbacoa Pizza
Preheat your kitchen oven to approximately 500 degrees.
Roll out the dough to either slightly smaller than your pizza stone (if you have one) or on a metal tray for the kitchen oven.
Alternatively, if you have a pizza oven, roll out to be smaller than your pizza peel.
First, spread the sauce around. This pizza calls for Barbecue Sauce. Spread the Barbecue Sauce evenly using the back of a large spoon or the blunt side of a knife.
You should start by adding the largest ingredients, then work your way down. The last is any cheese topping, such as Mozzarella, which you should evenly cover the other toppings with, and then finally any herbs.
The toppings to include on this pizza are;
I find this pizza excellent as is, or you could with another pizza variety?
Oven time
Put the Chicken Barbacoa pizza in the middle of your oven (on a pizza steel if you have one) and set timer for 10 minutes.
After 10 minutes, open oven and look at pizza.
The pizza should be done within roughly 15 minutes. Always cook to personal tastes.

About Chicken
The most common type of poultry to eat in the world, is Chicken. Humans have been eating Chicken since around 600BC. It is often prepared by frying, baking, BBQ, grilling and boiling.
The color of the hen's earlobes effects the color of the shells on the eggs they produce. Studies have shown that there are more than 33 billion Chickens around the globe. There is scientific proof that Chickens have common ancestry with the Tyrannosaurus rex.

Pizza Tools
When making Chicken Barbacoa Pizza, we always recommend that you use whatever tools you are able to get your hands on. Our basic pizza tools are…
Dough Proofing Box
If you make a lot of dough through the year, you'll find owning a pizza dough proofing box very useful.
Glass Measuring Jug
I hate taking chances with portions, so having a quality glass jug with clear to read measurements a vital kitchen tool for me.
Chef Apron
OK, not really pizza related, but a good chef apron makes me feel the part when I am making my pizzas. I'd probably wear a chef hat if I got one too!

Onion
Ancient Egyptians saw onions as a symbol of eternal life because of the circular layers. Farmed and eaten for at least 5,000 years, Onions have been used as medicine, food and even helped in Egyptian mummification.
The three most common onion colors are white, red and yellow. Onions are easy to grow, store and are cheap and full of flavour, making them very popular across the world. China consumes nearly 25% of the world's onions every year.
Interesting…
These are all true, believe me!
Chill out
In 2020, over 377,000 tons of frozen pizza were sold in Germany.
Most pizzas made in 12 hours (team)
The Asociación Propietarios de Pizzerías y Casas de Empanadas de la Argentina (Argentina) in Buenos Aires, Argentina used five ovens to make 11,089 pizzas between 8.00am and 8.00pm on 11 November 2018.
The most popular pizza cheese
You guessed it! Mozzarella is one of the most popular pizza toppings around the world, no matter what country you are in.

Pizza making FAQ
Want to make great pizza at home? Here are some expert answers to some of the most Frequently asked questions.
Can I use brown sugar when making pizza dough?
Yes, however I personally prefer white sugar. I feel it helps feed the yeast better, however all of pizza dough making is constant experimentation, so try it out with brown sugar and you may be surprised with the results!
How to defrost pizza dough?
You should defrost frozen pizza dough by leaving it in a warm place for at least a few hours. You can also then use the defrost mode on your microwave to speed up the process a little.
Can I make pizza without making pizza dough?
Absolutely! Just buy a premade base at your shopping centre, or even ask your local pizza store if they will sell you some bases or dough. It's amazing how many people will willingly do this, to encourage you to start your homemade pizza hobby.
Have you made Chicken Barbacoa Pizza?
Let us know what you think of Chicken Barbacoa Pizza! Tag us on our Pinterest, Facebook or Twitter and let us know what you thought of it! I'd love to know.
Featured image: Source