Chicken
Created in Mexico, this Chicken pizza is a mouth watering chicken pizza you will like.
Baked with care, this type of pizza enjoys a lush flavor paired with a fanciful scent.
Always make time to choose high quality toppings and complement them with a delicious crust for you to enjoy a delicious homemade pizza meal.
If you have a taste for Chicken pizzas with Tomato sauce this pizza may be what you have been searching for.
Pizza is a delicious food that is enjoyed by many, and it's no surprise why. But have you ever thought about experimenting with different toppings? Trying new toppings can take your pizza experience to a whole new level.
From the classic pepperoni and mushroom to more unique options like shrimp and pesto, the possibilities are endless. Not only will you get to try new and exciting flavors, but you'll also discover new combinations that you never thought were possible.
So next time you're ordering a pizza, don't be afraid to step out of your comfort zone and try something new. You never know, you might just find your new favorite topping!
Pizza in Mexico
Italian immigrants arrived in Mexico in significant numbers during the late 19th century, making pasta and pizza part of everyday dining. Mexicans enjoy using large corn tortillas, which are oven-baked with Oaxacan Cheese and Beans, and other toppings, which they call Tlayudas or Mexican Pizza.
Take a look at some of the other pizzas from Mexico here.
Chicken Pizza at a glance

| | |
| --- | --- |
| Origin | Mexico |
| Type | Chicken |
| Sauce | Tomato Sauce |
Chicken Pizza Recipe
There is a recipe below for you to make a Chicken Pizza from either a wood fired pizza oven or using a pizza stone.
Preparation time

| | |
| --- | --- |
| Dough | 2 hours |
| Assembly | 10 minutes |
| Baking | 12-20 minutes |
Chicken Pizza Ingredients
Choose enough pizza toppings for the amount of pizzas you plan to make. The pizza sauce and dough ingredients below are designed for 3-4 pizzas, so add more or less, if required.

Simple Pizza dough
400 g (2 2/3 cups) plain flour, plus extra to dust
250 ml (1 cup) lukewarm water
7 grams (2 tsps) dried yeast
2 teaspoons table salt
1/4 cup (3 tbsp) extra virgin olive oil
Chicken Pizza Toppings
Toppings used in this pizza recipe, are;
Sliced Mexican Style Chicken
Mexican Cheese
Sundried Tomatoes
Tomato
Hot Chili Powder

Tomato Pizza Sauce
1 can (6oz/170g) tomato paste
1 can (15oz/420g) tomatoes, whole or crushed
2 large garlic cloves
1/4 a small onion
1 tbsp dried Italian herbs
1 tsp salt
Want to try a different sauce? See our article on the different types of pizza sauces.
TIP
You can click on any of the tags at the bottom of this page, to find other pizzas besides Chicken Pizza, that use that topping.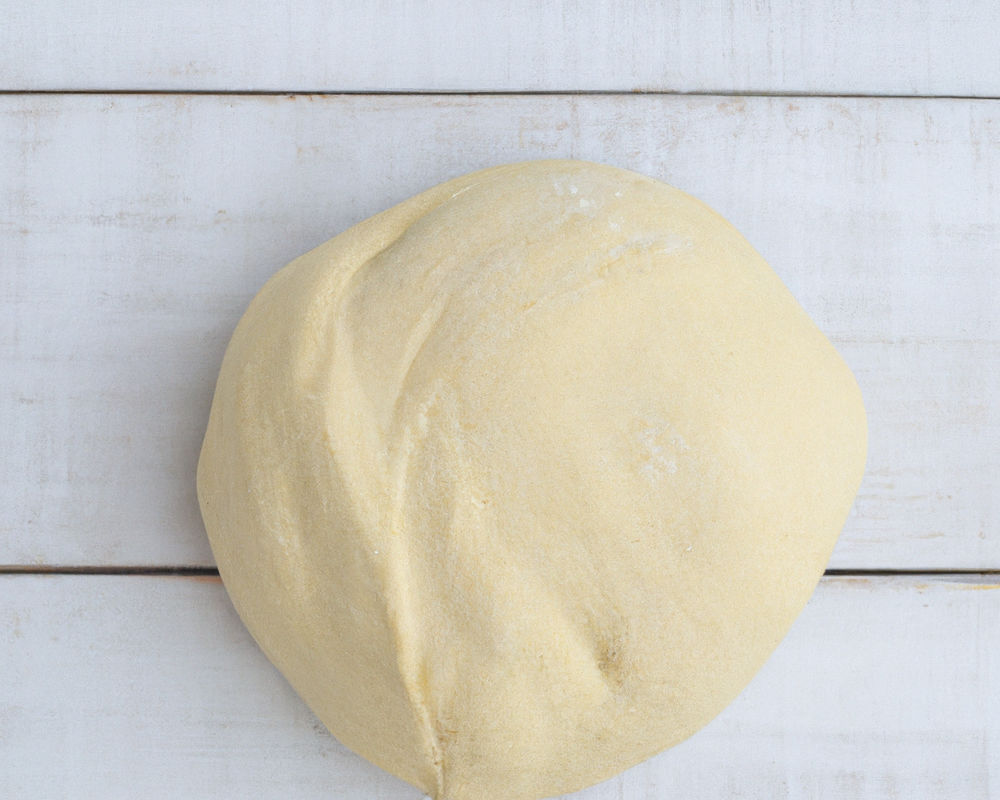 Pizza Dough Method
If you don't have much time, grab a premade pizza base at your local grocery store, or hand make your own pizza dough following the simple steps below. Some shops even carry premade pizza dough in balls.
Whisk yeast and lukewarm water in a jug. Stand for around five minutes.
Add the salt and flour in a large bowl. Create a hollow centre in the flour. Slowly pour the liquid yeast mixture and oil.
Using your hands or spatula, gently combine the flour mixture until smooth. Then turn out dough onto lightly floured surface and hand knead for roughly five minutes.
Place the dough mixture in to an oiled bowl, and cover with plastic wrap. Leave in a warm place until the dough has at least risen to double in size.
Turn dough out onto a lightly floured surface. Hand knead gently for five minutes until reasonably smooth.
Sprinkle some flour on work surface before rolling out dough to prevent any sticking.
Divide dough mix into equal amounts, now roll out the bases to the desired size.
TIP: We have other dough recipes if you would like to try your hand at sourdough, poolish or more.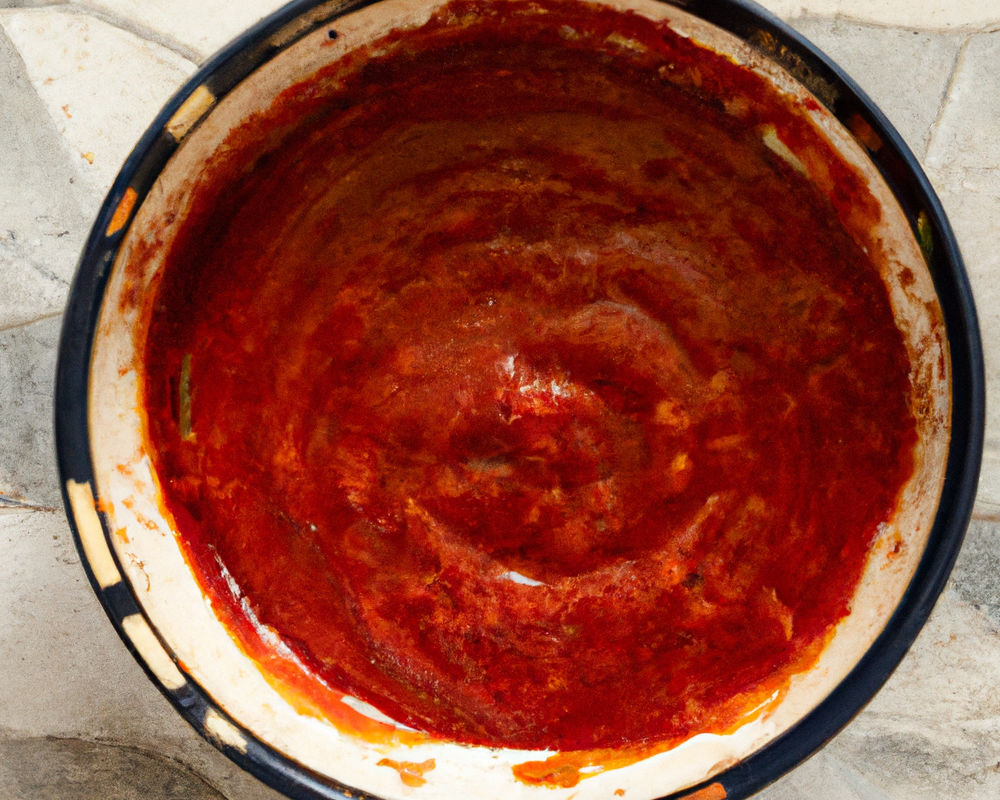 Tomato Pizza Sauce Method
If you're feeling adventurous, try making your own pizza sauce using the simple instructions below. But, if you're in a hurry, store-bought sauce works just as well.
Combine all ingredients in a large bowl.
Using either a whisk, or blender, mix well.
Let sit for five minutes.
Your sauce is now ready to use or keep in the fridge for up to 3 days.
You can also freeze leftover sauce.
This pizza sauce recipe gets a flavor boost from the addition of chilli or sweet chilli sauce.

Preparing Chicken Pizza
Switch oven on to at least 450 degrees and preheat for at least 30 minutes.
Stretch out dough into a circle, on a floured surface.
If you are using a pizza steel or stone, make sure it is preheating in oven.
Now it's time to add the sauce. This recipe calls for Tomato Sauce. Spread the Tomato Sauce around the pizza base, leaving a gap at edges.
Add your ingredients in size, from the largest to smallest.
Cheese should be sprinkled on at the end.
Toppings for this pizza are;
Sliced Mexican Style Chicken
Mexican Cheese
Sundried Tomatoes
Tomato
Hot Chili Powder
Whilst this pizza is very tasty as is, or you could pair it with another pizza as well?
Cooking
Put the Chicken pizza on the middle shelf in oven, and wait ten minutes.
After 10 minutes, open the door and check the pizza.
This pizza should take approximately 15 minutes, however allow it to cook to personal taste.

About Mexican Cheese
There are a number of Mexican cheeses, all of which have their own delicious flavors and aromas. There's Cotija, Oaxaca, Panela, Queso Fresco, Manchego, Asadero and Queso Añejo.
The Spanish introduced Mexico to their dairy traditions including cheese making in the 16th century. Prior to this, cattle (or ganado) were unknown to the Americas before the Spanish arrived.

Pizza Tools
When making Chicken Pizza, I always recommend that you use whatever kitchen items you have. My basic pizza tools are…
Pizza Peel
A pizza peel aka paddle is a crucial tool for those who are making pizza often.
Pizza Cutter
The one kitchen tool every adult should have in their drawer. See our article on how to cut pizza for the various cutting tools.
Rolling Pin
Yes, I know, many people swear by hand stretching, however there's times in all our lives where we need a good wooden roller.

Chicken
Chickens were first domesticated in Southeast Asia approximately 5,400 years ago. It's true; Chickens really have been proven to be living descendants of dinosaurs. There are more chickens on earth than people, so watch out if they decide to take over!
Chicken is a healthy alternative to red meats. In every 100 grams of chicken, there are 38 grams of protein. Every year, the United States consumes approximately 15,000 metric tons of chicken.
Keeping Pizza
Leftovers after the meal? Here are some tips.
Chill in the fridge
You can keep pizza in plastic wrap or a container for up to 3 days in the fridge.
Can you freeze pizza?
You can freeze pizza for up to three months, however I'd suggest consuming it within the first few weeks, ideally.
How to reheat
There are many ways to reheat pizza. We cover seven of them in this article.

Chicken Pizzas
Keen on seeing more than Chicken pizza? We have plenty of other Chicken pizza recipes to look at, as well. Enjoy!

Pizza making FAQ
Want to know how to make delicious pizza at home? Here are some FAQ and their answers to the most common pizza making questions.
Should I double every ingredient when making pizza dough?
Not typically, no. If a pizza recipe states that, it may be inferring that to get twice the dough you need twice the ingredients. See our baker's percentage guide on why we should use baker's percent rather than fixed ingredient amounts. It makes a lot of sense!
How much sodium is in a slice of pizza?
Pizza has a significant amount of sodium. A typical slice of pizza can have anywhere from 600 to 1500 mg of sodium per slice. This makes it easy to hit the daily 2,300mg limit that they recommend.
Can I use a mixer to make the dough?
Sure thing! I regularly do. Always use a mixer with a dough hook attachment to make your pizza dough. First, add the dry ingredients and form a well to add the liquid, then always start on the lowest speed first, before increasing the speed and mixing for 5-6 minutes. If your mixer starts sounding like it's straining, turn it to a slower speed for a longer time.
Have you made Chicken Pizza?
We're eager to hear what you thought of Chicken Pizza , share your experience with us! Tag us on our Pinterest, Facebook or Twitter and let us know what you thought of it! I'd love to know.
Featured image: Source