Chicken
Originating from Turkey, this Chicken pizza is a flavorful chicken pizza you may enjoy.
Baked with care, the below pizza enjoys a good flavor, coupled with a excellent aroma to enjoy.
Spend the time to find the freshest toppings and complement them with a fantastic crust for your family and friends to enjoy a gratifying homemade pizza feast.
Are you into Chicken pizza with Yoghurt sauce? This pizza right here is screaming your name.
Pizza is not just a delicious food, it's an experience. Whether it's a classic Margherita pizza with a crispy crust, or a loaded pizza with all your favorite toppings, there's something for everyone to love.
Pizza is the perfect food to share with friends and family, whether you're having a casual night in or a big celebration. The best part about pizza is that it's so versatile, you can have it for breakfast, lunch, or dinner, and it will always hit the spot.
Pizza also offers a good source of protein, carbs, and different kinds of nutrients depending on the toppings you choose. It's a perfect balanced food option and can be tailored to suit a variety of dietary needs. So go ahead, indulge in a slice (or two) of pizza and let yourself enjoy the deliciousness that is a perfect pizza.
Pizza in Turkey
Turkish cuisine uses lamb Meat, followed by cattle and Chicken Meat, plus many local vegetables. These include garlic, Potatoes, zucchini, Tomato, Spinach, Onion, eggplant, cauliflower, Green Beans, chickpeas and lentils.
Take a look at some of the other pizzas from Turkey here.
Chicken Pizza at a glance

| | |
| --- | --- |
| Origin | Turkey |
| Type | Chicken |
| Sauce | Yoghurt |
Chicken Pizza Recipe
Below we've created a recipe for you to make a delicious homemade Chicken Pizza whether it be in your woodfired oven or the oven in your kitchen.
Preparation time

| | |
| --- | --- |
| Dough | 2 hours |
| Assembly | 10 minutes |
| Baking | 12-20 minutes |
Chicken Pizza Ingredients
Choose enough pizza toppings for the amount of pizzas you plan to make. The pizza sauce and dough ingredients below are designed for 3-4 pizzas, so scale up or down, based on your requirements.

Simple Pizza dough
7 grams (2 tsps) dried yeast
250 ml (1 cup) lukewarm water
400 g (2 2/3 cups) plain flour, plus extra to dust
2 teaspoons table salt
1/4 cup (3 tbsp) extra virgin olive oil
Chicken Pizza Toppings
Toppings used in this pizza recipe, are;
Minced Chicken
Cheese
Shallots
Black Pepper
Cinnamon
Garlic
Parsley
Salt
Paprika

Yoghurt
Want to try a different sauce? See our article on the different types of pizza sauces.
TIP
You can click on any of the tags at the bottom of this page, to find other pizzas besides Chicken Pizza, that use that topping.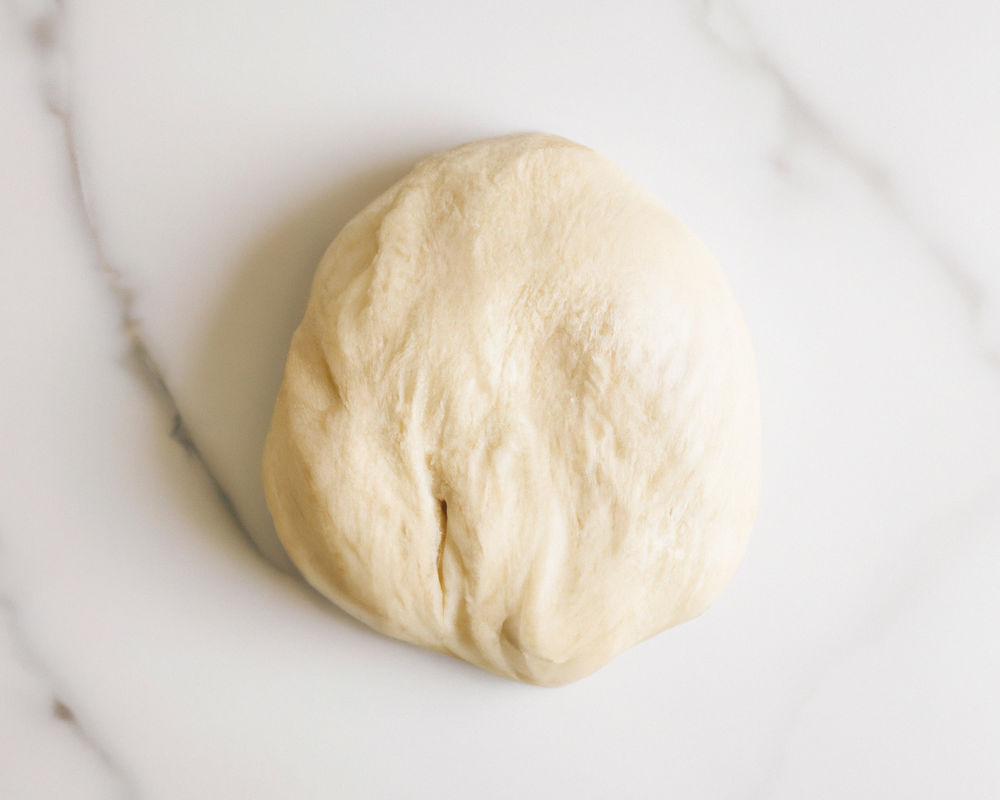 Pizza Dough Method
You can either make your own dough following the simple steps below, or you can purchase a premade pizza base at your local store.
Whisk yeast and lukewarm water in a jug. Stand for around five minutes.
Add the salt and flour in a large bowl. Create a hollow centre in the flour. Slowly pour the liquid yeast mixture and oil.
Using your hands or spatula, gently combine the flour mixture until smooth. Then turn out dough onto lightly floured surface and hand knead for roughly five minutes.
Place the dough mixture in to an oiled bowl, and cover with plastic wrap. Leave in a warm place until the dough has at least risen to double in size.
Turn dough out onto a lightly floured surface. Hand knead gently for five minutes until reasonably smooth.
Sprinkle some flour on work surface before rolling out dough to prevent any sticking.
Divide dough mix into equal amounts, now roll out the bases to the desired size.
TIP: We have other dough recipes if you would like to try your hand at sourdough, poolish or more.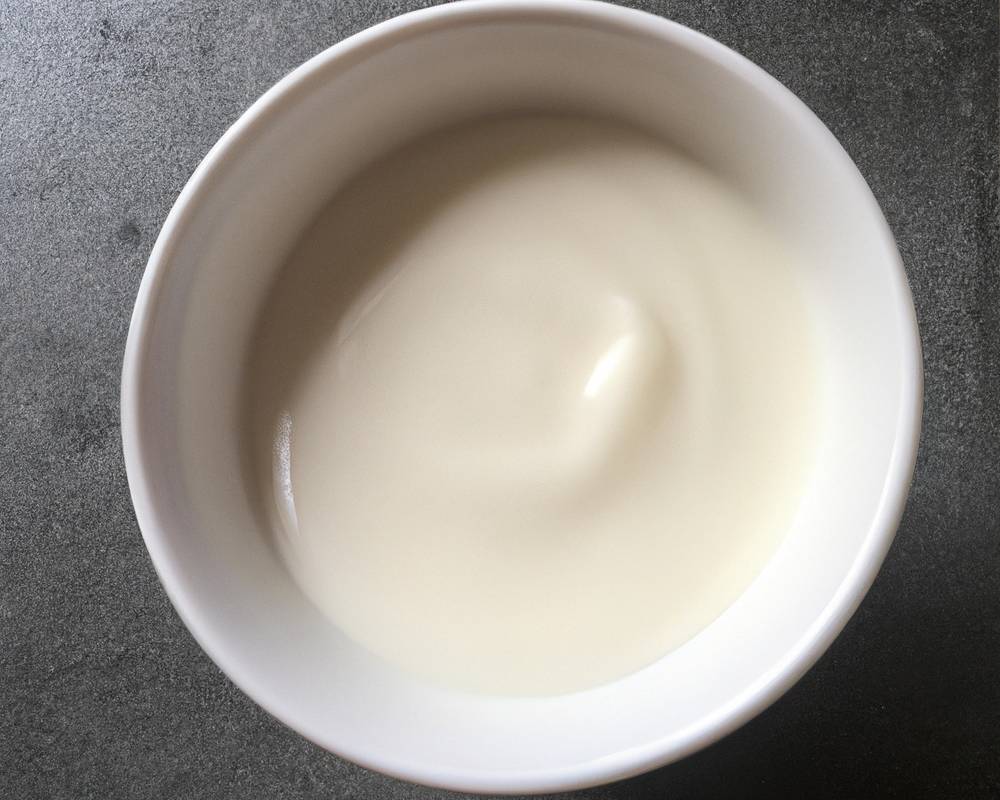 Plain Yoghurt
An interesting choice in pizza sauce, yoghurt is a refreshing addition.
Spread plain or greek yoghurt on base like regular pizza sauce.
If your pizza sauce is too runny, you can thicken it up by adding some more tomato paste.

Preparing Chicken Pizza
Preheat your oven to at least 450 degrees for 30 minutes or longer.
Spread out pizza dough on floured surface.
If you have a pizza peel, you can create your pizza on it (after flouring).
Start by spreading the sauce all over the base. This pizza uses Yoghurt. Spread the Yoghurt Thinly yet evenly, leaving a margin for the crust.
Add the largest toppings first – typically meat or seafood, then the smaller toppings.
Add cheese last, and sprinkle it all over to help keep the toppings in place when it melts.
This pizza has the following toppings:
Minced Chicken
Cheese
Shallots
Black Pepper
Cinnamon
Garlic
Parsley
Salt
Paprika
This pizza is very good as is, or you could enjoy it with a simple side dish?
Baking time
Put the Chicken pizza in the middle of your oven (on a stone if you have one) and set timer for 10 minutes.
In 10 minutes, open oven door and check.
The pizza should take roughly 15 minutes to cook, adjust time to cook to personal taste.

About Cinnamon
Cinnamon is farmed from the inner bark of a small everGreen tree, where the bark is peeled and laid in the sun to dry, where it curls into rolls known as cinnamon sticks.
Cinnamon is thought to have many medicinal and soothing properties, and is used frequently in Chinese herbal medicine. Also available in powdered form, this favourite household spice has a pleasant aroma and soothing flavour, making it popular in cooking.

Pizza Tools
When making Chicken Pizza, we always recommend that you use whatever tools you are able to get your hands on. Our basic pizza tools are…
Pizza Steel
A pizza steel is very similar to a pizza stone, and works the same way in a normal kitchen oven.
Dough Mixer
OK, so this isn't vital, but if you make enough pizza, breads, etc it is worth investing in a good mixer for your dough.
Mesh Sieve
You will find having a seive such a useful element for all your baking, not just for pizza. It's great to filter all flours through a fine mesh sieve before adding to recipes.

Yoghurt
A dairy product made by fermenting milk with cultures, Yoghurt provides calcium and protein and is known to enhance healthy gut bacteria. Health benefits of Yoghurt include aiding digestion and protecting against osteoporosis.
References to Yoghurt date back to Indian medicinal texts in 6000 BC, and the word yogurt is believed to be derived from the Turkish word "yoğurmak," which means to curdle, thicken or coagulate.
Keeping Pizza
Leftovers after the meal? Here are some tips.
Chill in the fridge
You can keep pizza in plastic wrap or a container for up to 3 days in the fridge.
Can you freeze pizza?
You can freeze pizza for up to three months, however I'd suggest consuming it within the first few weeks, ideally.
How to reheat
There are many ways to reheat pizza. We cover seven of them in this article.

Chicken Pizzas
Keen on seeing more than Chicken pizza? We have plenty of other Chicken pizza recipes to look at, as well. Enjoy!

Pizza making FAQ
Below we've compiled the most common pizza making questions and provided expert answers. Are you looking for how to make awesome pizza at home? Please read on!
Is it OK to use store-bought pizza dough?
Of course it is! It's fine to use pizza dough you bought at the store. In fact, in many cases you can buy balls of pizza dough from your favorite pizzeria, if you ask nicely. Make sure that the ingredients belong there (flour, sugar, salt, yeast) and not lots of preservatives. If the dough you buy is chilled, always let it come fully to room temperature before you use it.
How to freeze pizza?
Pizza is best frozen not long after it has cooled from cooking. Ensure that it is wrapped well, or in a zip lock bag and air tight. Consume the pizza within 2-3 months.
Do I just use tap water for pizza dough?
Sure, however water quality can be an issue in some areas. If your water has high chlorine content, it may inhibit yeast growth. I often use cooled water from the kettle, or filtered water when making pizza dough. Don't use boiling water though, as it will kill your yeast before it even starts its work.
Have you made Chicken Pizza?
We want to know your thoughts on Chicken Pizza , Share your experience with us! Tag us on our Pinterest, Facebook or Twitter and let us know what you thought of it! I'd love to know.
Featured image: Source