Chicken
Originally from UK, this Chicken pizza is a yummy chicken pizza worth trying at home.
Carefully made, this type of pizza boasts a yummy flavor paired with a fanciful aroma to enjoy.
Spend the energy to find excellent toppings and pair these with a perfect base for your family and friends to enjoy a gratifying pizza meal together.
Are you into Chicken pizza with Tomato sauce? This pizza right here is screaming your name.
Pizza is one of the most beloved foods in the world, and for good reason! It's delicious and comforting in a way that few other foods can match. But one of the best things about pizza is the endless variety of toppings you can try.
From classic toppings like pepperoni and mushrooms, to more adventurous options like pineapple and goat cheese, there's something for everyone. Trying new toppings is a great way to step out of your comfort zone and discover new flavors and combinations that you might not have considered before.
So don't be afraid to branch out and try something new next time you order a pizza. You never know, you might just discover your new favorite topping!
Pizza in UK
According to a study in 2021, the most popular family meals in homes throughout the UK are the traditional roast dinner, fish and chips, and you guessed it… pizza!
Take a look at some of the other pizzas from UK here.
Chicken Pizza at a glance

| | |
| --- | --- |
| Origin | UK |
| Type | Chicken |
| Sauce | Tomato Sauce |
Chicken Pizza Recipe
There is a recipe below for you to make a Chicken Pizza using a wood pizza oven or your kitchen oven.
Preparation time

| | |
| --- | --- |
| Dough | 2 hours |
| Assembly | 10 minutes |
| Baking | 12-20 minutes |
Chicken Pizza Ingredients
Ensure you have enough pizza toppings for the amount of pizzas you plan to make. The dough and sauce amounts below are for 3-4 medium sized pizzas, so scale up or down, based on your requirements.

Simple Pizza dough
2 2/3 cups (400 grams) 00 fine flour
250 ml (1 cup) lukewarm water
7 grams (2 tsps) dried yeast
2 tsps salt
1/4 cup (3 tbsp) olive oil
Chicken Pizza Toppings
Toppings used in this pizza recipe, are;
Chicken Breast
Cheddar
Garlic

Easy Tomato Pizza Sauce
1 (6oz/170g) can of tomato paste
1 can (15oz/420g) diced or crushed tomatoes
2 cloves of garlic
1 tsp salt
1/4 small onion
1 tbsp dried Italian herbs
Want to try a different sauce? See our article on the different types of pizza sauces.
TIP
You can click on any of the tags at the bottom of this page, to find other pizzas besides Chicken Pizza, that use that topping.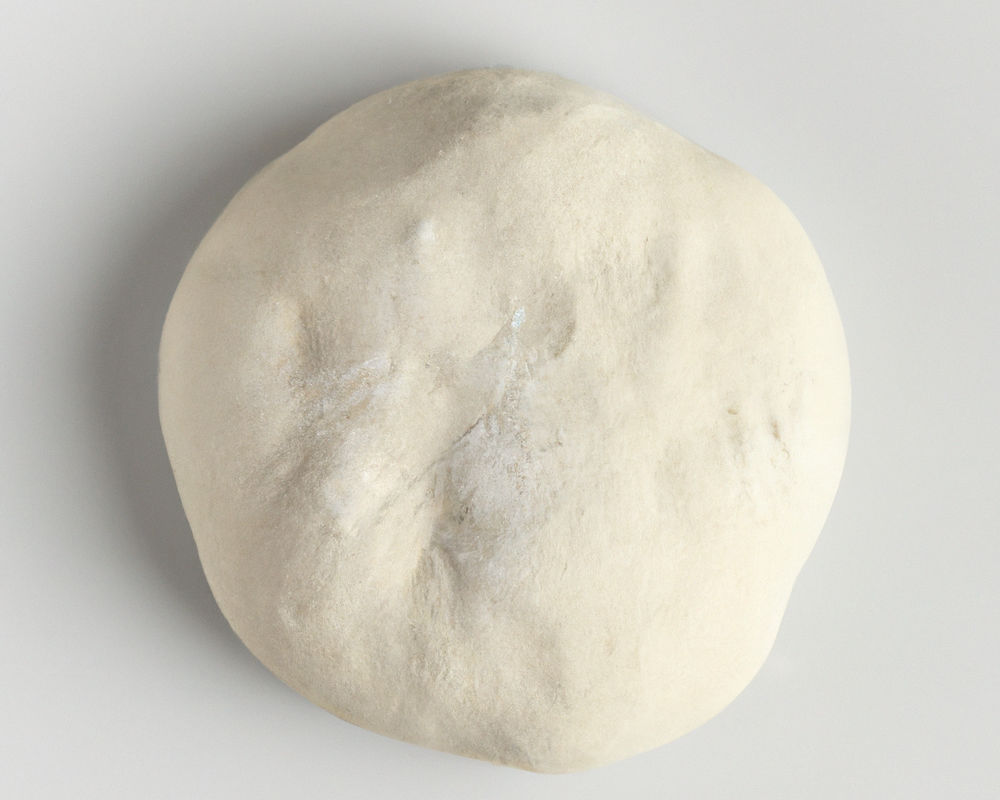 Pizza Dough Method
Purchase a premade pizza base at your local store, or if you have time, make your own homemade dough following the simple steps below. Some shops even carry pizza dough balls.
Whisk the lukewarm water and yeast in a plastic or glass jug. Let the mixture stand for approx. five minutes.
Add salt and flour in a large bowl. Create a hollow well in the middle and gently pour the liquid yeast mixture and oil.
Using dough mixer or hands, gently mix dough until smooth. Place pizza dough on a lightly floured work surface and then knead by hand for five minutes.
Lightly oil a bowl, and place mixture in and cover with plastic wrap. Leave in a warm place to rise until the dough doubles in size.
Pour dough mix out onto a clean, floured surface. Now hand knead gently for another five minutes.
Sprinkle a little flour on the bench before rolling to prevent dough from sticking.
Divide dough mixture into equal sized balls. Hand stretch or roll out the bases to the expected size.
TIP: We have other dough recipes if you would like to try your hand at sourdough, poolish or more.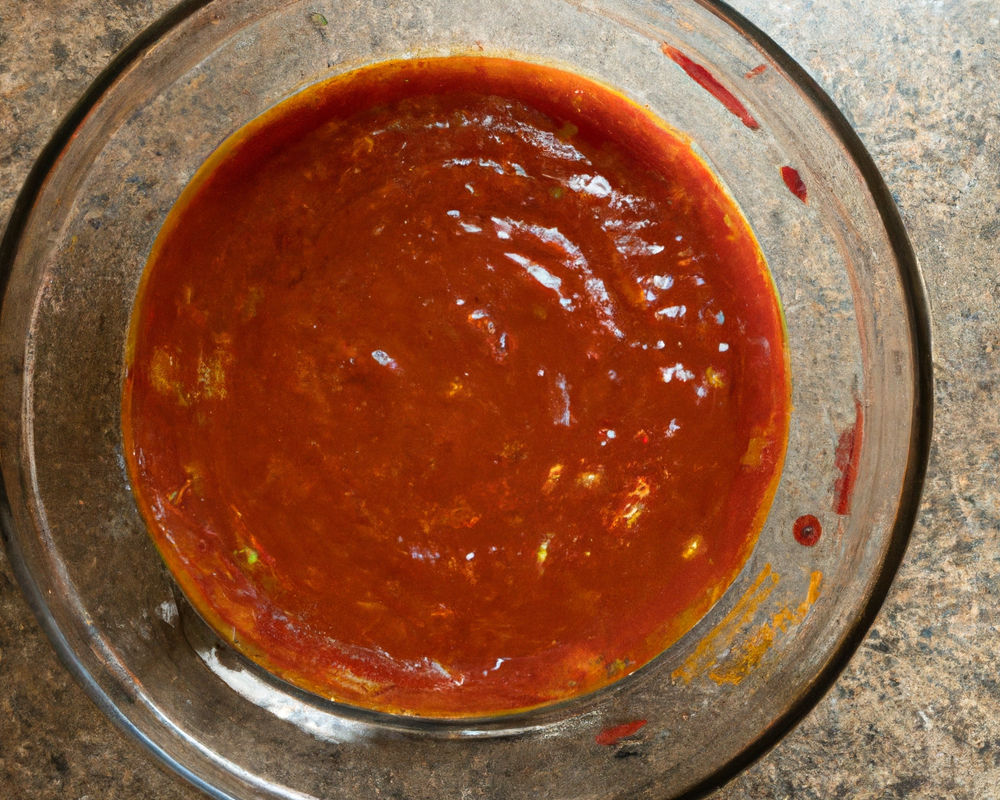 Tomato Pizza Sauce Method
You can either make your own pizza sauce following the simple steps below, or you can purchase a pizza sauce at your local store.
Mix ingredients in a large bowl.
Mix well using a whisk, or blender.
Leave sitting for five minutes.
Your sauce is now ready. Enjoy!
Keep sauce in fridge or freeze for future use.
Try using a pesto sauce, or adding a little pesto to your sauce for a new flavour.

Preparing Chicken Pizza
Turn your oven on to 450-500 degrees or more and preheat for at least 30 minutes.
Spread out the dough in a rough circle, on a floured board or surface.
If you are using a baking pan, then create the pizza in that.
Open the sauce container, and start to spread the Tomato Sauce. Spread the Tomato Sauce around the whole base, taking care to leave a gap at edges.
Add the ingredients in size order, from large to small.
Cheese gets added last.
The toppings to add to this pizza are;
Chicken Breast
Cheddar
Garlic
I find this pizza delicious by itself, yet why not with other pizzas as well?
Oven time
Put the Chicken pizza in the middle of your oven (on a pizza steel if you have one) and set timer for 10 minutes.
After 10 minutes, open the door and see how cooked pizza is.
Pizza should be ready within 15 minutes. However, allow it to cook to personal taste.

About Garlic
Garlic is a plant from the onion family, and is related to leeks, onions and shallots. Garlic grows in many parts of the world and is a popular ingredient in cooking, due to its strong smell and delicious taste.
Many different ancient civilisations embraced Garlic for its for health and medicinal purposes, including the Egyptians, Babylonians, Greeks and Romans. More than 10 million tons of garlic are consumed every year around the world. Each segment of a garlic bulb is called a clove. There are roughly 10–20 cloves per bulb.

Pizza Tools
When making Chicken Pizza, I suggest you just use what you have available, without spending any money. My recommended basic pizza tool list is…
Pizza Steel
A pizza steel is very similar to a pizza stone, and works the same way in a normal kitchen oven.
Dough Mixer
OK, so this isn't vital, but if you make enough pizza, breads, etc it is worth investing in a good mixer for your dough.
Mesh Sieve
You will find having a seive such a useful element for all your baking, not just for pizza. It's great to filter all flours through a fine mesh sieve before adding to recipes.

Cheddar
Originating from the English village of Cheddar, Cheddar cheese is a natural off-white cheese made from Cow's milk, that is fairly firm in texture. Young cheddar has a milder taste, which becomes sharper the longer it cures before consumption.
Cheddar is probably the most widely popular cheese on the planet, especially in Anglo-Saxon countries. The technique to make Cheddar is known as cheddaring, which is the cheesemaking style that results in a dense, layered texture.
Strange Pizza Facts
Here are some facts about pizza.
Print that pizza
Using NASA funding, a group of scientists developed a 3D pizza printer in 2013. It can cook a pizza in under 70 seconds, complete with the sprayed flavor, aroma and micronutrients.
Saucy superhero
A movie from 2011, Pizza Man, tells the story of a superhero pizza delivery guy who got his superpowers from genetically modified tomatoes, and uses them to save the world. Sounds legit.
Poor anchovies
There is a National Pizza with the Works Except Anchovies Day, which although a mouthful, is held on November 12 each year.

Pizza making FAQ
Want to know how to make great pizza at home? Here are some helpful answers to the most frequently asked questions.
Can I put foil on a pizza stone before making pizza?
No. The pizza stone needs to be in contact with the pizza base for it to do its job effectively. It helps absorb moisture from the dough and heat it evenly. Putting foil between the dough and stone will prevent that from happening properly.
What to serve with pizza at a party?
Pizza goes really well with garlic bread, salads and pasta. In fact, you can serve just about any party food with pizza, and it would work.
How long to let pizza dough rise?
Some pizza dough recipes suggest only a few hours, whereas you can also use long fermentation techniques to make it go for 3-5 days.
Have you made Chicken Pizza?
Chicken Pizza ! Tag us on our Pinterest, Facebook or Twitter and let us know what you thought of it! I'd love to know.
Featured image: Source