Chicken Tandoori
Created in New Zealand, this Chicken Tandoori pizza is a yummy chicken pizza that's worth making.
Created as described, this type of pizza has an amazing flavor, coupled with a superb scent to enjoy.
Spend the energy to find the freshest ingredients and add them to the perfect crust for you to take part in a nice homemade pizza feast.
Are you into Chicken pizza with Yoghurt sauce? Then read on!
The beauty of pizza is that there are so many different varieties to choose from! One reason for this is that pizza is a dish that can be easily customized to suit different tastes and preferences. Whether you prefer a classic Margherita with tomato sauce, mozzarella, and basil or a more unconventional option like a barbecue chicken pizza, the possibilities are endless.
Another reason for the variety of pizzas is its adaptability to the different regions and cultures around the world, for example pizza in Italy has a thin crust with simple toppings, whereas in the United States, pizza often has a thicker crust and more elaborate toppings.
Additionally, with new ingredients, cooking methods and technological innovations, the variety of pizza keeps on increasing making it more and more delicious and unique. Finally, Pizza is a classic that has been around for centuries and has been interpreted in many ways. It's a dish that inspires experimentation and creativity in chefs, making it one of the most versatile foods.
Pizza in New Zealand
Naples-style pizza is very popular throughout New Zealand, with a crunchy, crispy crust with a selection of toppings that are local from New Zealand, as well as imported Aged Cheeses and Meats.
Take a look at some of the other pizzas from New Zealand here.
Chicken Tandoori Pizza at a glance

| | |
| --- | --- |
| Origin | New Zealand |
| Type | Chicken |
| Sauce | Yoghurt |
Chicken Tandoori Pizza Recipe
There is a recipe below for you to make a Chicken Tandoori Pizza from either a woodfired oven or your typical kitchen oven.
Preparation time

| | |
| --- | --- |
| Dough | 2 hours |
| Assembly | 10 minutes |
| Baking | 12-20 minutes |
Chicken Tandoori Pizza Ingredients
Choose enough pizza toppings for the amount of pizzas you will be creating. The pizza sauce and dough ingredients below are designed for 3-4 pizzas, so scale up or down, based on your requirements.

Simple Pizza dough
2 2/3 cups (400 grams) 00 fine flour
250 ml (1 cup) lukewarm water
7 grams (2 tsps) dried yeast
2 tsps salt
1/4 cup (3 tbsp) olive oil
Chicken Tandoori Pizza Toppings
Toppings used in this pizza recipe, are;
Chicken Tenderloin
Indian Tandoori Spices

Yoghurt
Want to try a different sauce? See our article on the different types of pizza sauces.
TIP
You can click on any of the tags at the bottom of this page, to find other pizzas besides Chicken Tandoori Pizza, that use that topping.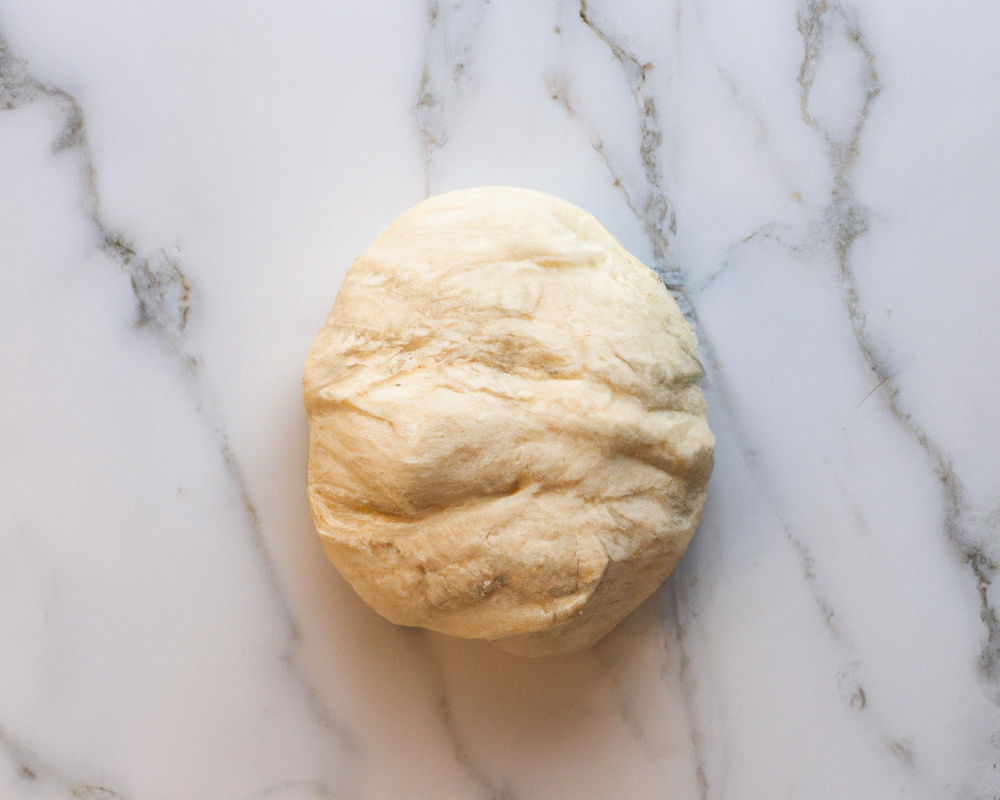 Pizza Dough Method
Purchase a premade pizza base at your local store, or if you have time, make your own homemade dough following the simple steps below. Some shops even carry pizza dough balls.
Whisk yeast and lukewarm water in a jug. Leave sitting for roughly five minutes.
Add flour and salt in a large bowl. Create a well in the centre of the flour. Pour in the liquid yeast mixture and the oil.
Using dough mixer or hands, gently mix dough until smooth. Place pizza dough on a lightly floured work surface and then knead by hand for five minutes.
Lightly oil a bowl, and place mixture in and cover with plastic wrap. Leave in a warm place to rise until the dough doubles in size.
Pour dough mix out onto a clean, floured surface. Now hand knead gently for another five minutes.
Divide dough mixture into equal sized balls. Hand stretch or roll out the bases to the expected size.
Spread some flour on kitchen bench before rolling, in order to prevent sticking.
TIP: We have other dough recipes if you would like to try your hand at sourdough, poolish or more.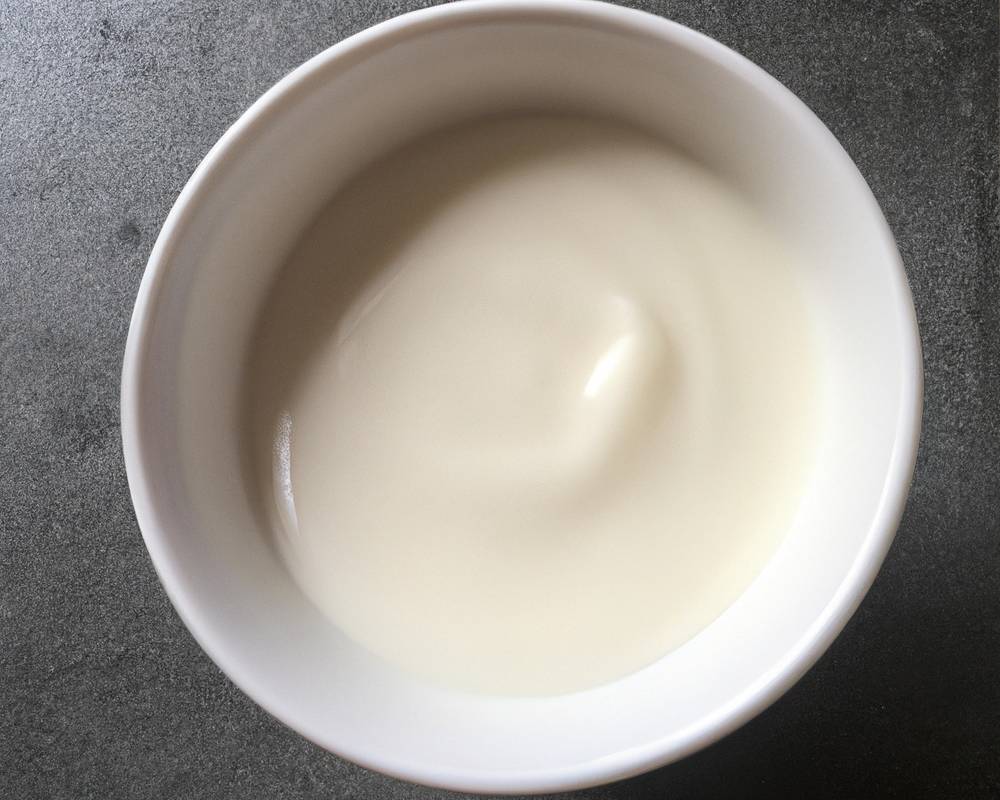 Plain Yoghurt
An interesting choice in pizza sauce, yoghurt is a refreshing addition.
Spread plain or greek yoghurt on base like regular pizza sauce.
Try using a pesto sauce, or adding a little pesto to your sauce for a new flavour.

Preparing Chicken Tandoori Pizza
Switch oven on to at least 450 degrees and preheat for at least 30 minutes.
Stretch out dough into a circle, on a floured surface.
If you are using a pizza steel or stone, make sure it is preheating in oven.
Now it's time to add the sauce. This recipe calls for Yoghurt. Spread the Yoghurt around the pizza base, leaving a gap at edges.
Add your ingredients in size, from the largest to smallest.
Cheese should be sprinkled on at the end.
Toppings for this pizza are;
Chicken Tenderloin
Indian Tandoori Spices
I find this pizza awesome on its own, or why not enjoy it with a fresh salad?
Oven time
Put the Chicken Tandoori pizza in the middle of your oven (on a pizza steel if you have one) and set timer for 10 minutes.
After 10 minutes, open the door and see how cooked pizza is.
Pizza should be ready within 15 minutes. However, allow it to cook to personal taste.

About Chicken Tenderloin
When it comes to delicious pizza toppings, chicken tenderloin is a classic choice. Not only does it have a great taste, but it also adds a nice texture to the dish.
Chicken tenderloin is an excellent source of lean protein and can be cooked quickly and easily compared to other types of meat.

Pizza Tools
When making Chicken Tandoori Pizza, I always recommend that you use what you have available, without spending lots of money. My basic pizza tool list is…
Kitchen Scales
Do you have quality digital kitchen scales? It's a great tool for any chef or pizza cook.
Pizza Scissors
These may seem like a weird tool to some, however other pizzaiolo's swear by using scissors instead of a traditional pizza cutter.
Pizza Steel
A pizza steel is very similar to a pizza stone, and works the same way in a normal kitchen oven.

Yoghurt
A dairy product made by fermenting milk with cultures, Yoghurt provides calcium and protein and is known to enhance healthy gut bacteria. Health benefits of Yoghurt include aiding digestion and protecting against osteoporosis.
References to Yoghurt date back to Indian medicinal texts in 6000 BC, and the word yogurt is believed to be derived from the Turkish word "yoğurmak," which means to curdle, thicken or coagulate.
Facts about Pizza
What do you think about these facts?
That's alot of pizza
There are over 61,000 pizzerias trading in the USA.
Celebrate sausage pizza all day
On the 11th October, the US celebrates National Sausage Pizza Day every year.
Most pizzas made in 12 hours (team)
The Asociación Propietarios de Pizzerías y Casas de Empanadas de la Argentina (Argentina) in Buenos Aires, Argentina used five ovens to make 11,089 pizzas between 8.00am and 8.00pm on 11 November 2018.

Chicken Pizzas
Keen on seeing more than Chicken Tandoori pizza? We have plenty of other Chicken pizza recipes to look at, as well. Enjoy!

Pizza making FAQ
Want to know how to make fantastic pizza at home? Here are some helpful answers to the most frequently asked questions.
How much sodium is in a slice of pizza?
Pizza has a significant amount of sodium. A typical slice of pizza can have anywhere from 600 to 1500 mg of sodium per slice. This makes it easy to hit the daily 2,300mg limit that they recommend.
Can I use a mixer to make the dough?
Sure thing! I regularly do. Always use a mixer with a dough hook attachment to make your pizza dough. First, add the dry ingredients and form a well to add the liquid, then always start on the lowest speed first, before increasing the speed and mixing for 5-6 minutes. If your mixer starts sounding like it's straining, turn it to a slower speed for a longer time.
Where was the world's most expensive pizza made?
The worlds most expensive pizza costs $12,000 and is made in Salerno, Italy.
Have you made Chicken Tandoori Pizza?
Share your experience with Chicken Tandoori Pizza with us! Tag us on our Pinterest, Facebook or Twitter and let us know what you thought of it! I'd love to know.
Featured image: Source