Chili Con Carne
First made in Mexico, this Chili Con Carne pizza is a delicious meat pizza you'll want to try.
Made as shown, this type of pizza enjoys a delectable flavor paired with a sublime aroma to enjoy.
Take time to invest in excellent toppings and complement them with a fantastic crust for your family and friends to enjoy a gratifying homemade pizza meal.
If you're in the mood for a Meat pizza with BBQ sauce then this is it.
Making pizza at home can be a lot of fun for the whole family! One reason is that it allows you to get creative and experiment with different toppings and flavors. You can make a classic pepperoni pizza or get wild and try something more unique like a pizza with goat cheese and apricot.
Another reason is that it can be a great way to spend time with loved ones and bond over a shared activity. Gather everyone in the kitchen, assign different tasks and make pizza together, it could be a fun and delicious bonding experience. Additionally, making pizza at home can also save you money. You can buy ingredients in bulk and have them on hand for when the craving strikes, also you can make your own dough, which can save you a significant amount of money compared to ordering delivery every time you want pizza.
Lastly, pizza is a comforting and satisfying food, so being able to make it at home can give you a sense of accomplishment and satisfaction. So, next time you're craving pizza, why not gather your ingredients, roll up your sleeves and get ready to make some delicious pizza at home!
Pizza in Mexico
Italian immigrants arrived in Mexico in significant numbers during the late 19th century, making pasta and pizza part of everyday dining. Mexicans enjoy using large corn tortillas, which are oven-baked with Oaxacan Cheese and Beans, and other toppings, which they call Tlayudas or Mexican Pizza.
Take a look at some of the other pizzas from Mexico here.
Chili Con Carne Pizza at a glance

| | |
| --- | --- |
| Origin | Mexico |
| Type | Meat |
| Sauce | BBQ Sauce |
Chili Con Carne Pizza Recipe
Below we've put together a recipe for you to make your own homemade Chili Con Carne Pizza using a wood pizza oven or your typical kitchen oven.
Preparation time

| | |
| --- | --- |
| Dough | 2 hours |
| Assembly | 10 minutes |
| Baking | 12-20 minutes |
Chili Con Carne Pizza Ingredients
Choose enough of the pizza toppings for the amount of pizzas you plan to make. The dough and sauce are designed for 3-4 medium sized pizzas, so scale up or down, based on your requirements.

Simple Pizza dough
250 ml (1 cup) lukewarm water
2 2/3 cups (400 grams) 00 fine flour
7 grams (2 tsps) dried yeast
1/4 cup (3 tbsp) olive oil
2 tsps salt
Chili Con Carne Pizza Toppings
Toppings used in this pizza recipe, are;
Ground Beef
Corn
Onion
Black Beans
Hot Chili Peppers
Tomato
Sour Cream
Garlic
Salt

Simple BBQ Pizza Sauce
1 cup tomato pizza sauce
1/3 cup brown sugar
3 tablespoon apple cider vinegar
1 teaspoon worcestershire sauce
1/4 tsp onion powder
1/4 tsp salt
1/4 tsp mustard powder
Want to try a different sauce? See our article on the different types of pizza sauces.
TIP
You can click on any of the tags at the bottom of this page, to find other pizzas besides Chili Con Carne Pizza, that use that topping.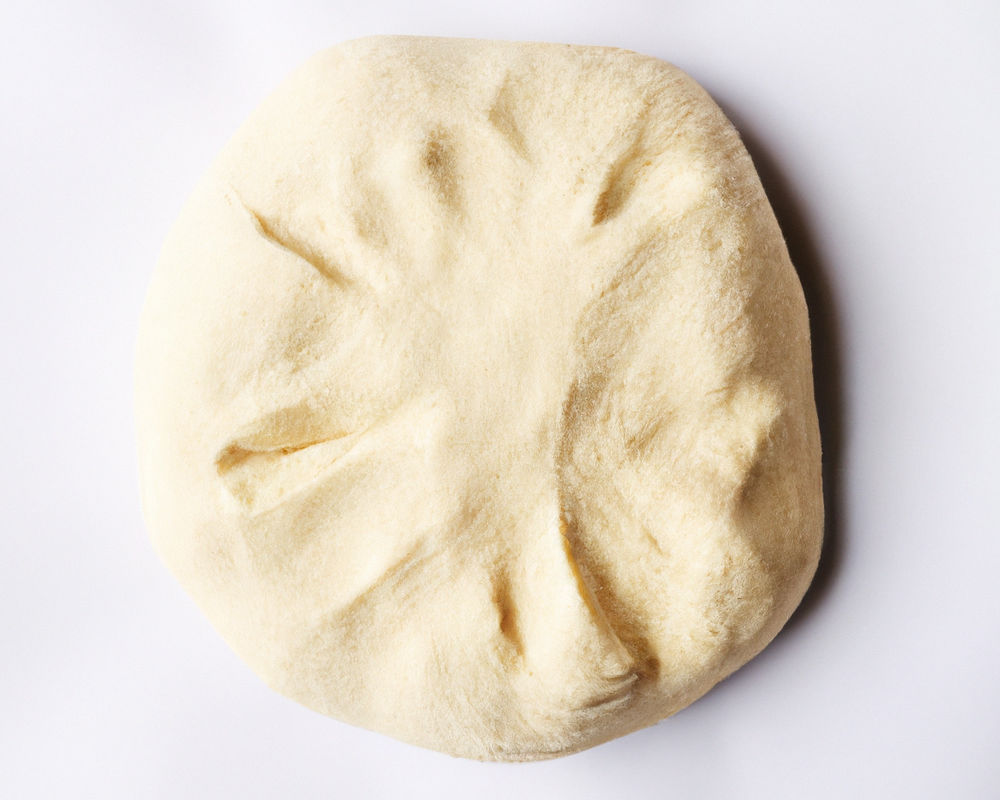 Pizza Dough Method
If you don't have much time, grab a premade pizza base at your local grocery store, or hand make your own pizza dough following the simple steps below.
Whisk yeast and lukewarm water in a jug. Leave sitting for roughly five minutes.
Add flour and salt in a large bowl. Create a well in the centre of the flour. Pour in the liquid yeast mixture and the oil.
Using dough mixer or hands, gently mix dough until smooth. Place pizza dough on a lightly floured work surface and then knead by hand for five minutes.
Lightly oil a bowl, and place mixture in and cover with plastic wrap. Leave in a warm place to rise until the dough doubles in size.
Pour dough mix out onto a clean, floured surface. Now hand knead gently for another five minutes.
Divide dough mixture into equal sized balls. Hand stretch or roll out the bases to the expected size.
Spread some flour on kitchen bench before rolling, in order to prevent sticking.
TIP: We have other dough recipes if you would like to try your hand at sourdough, poolish or more.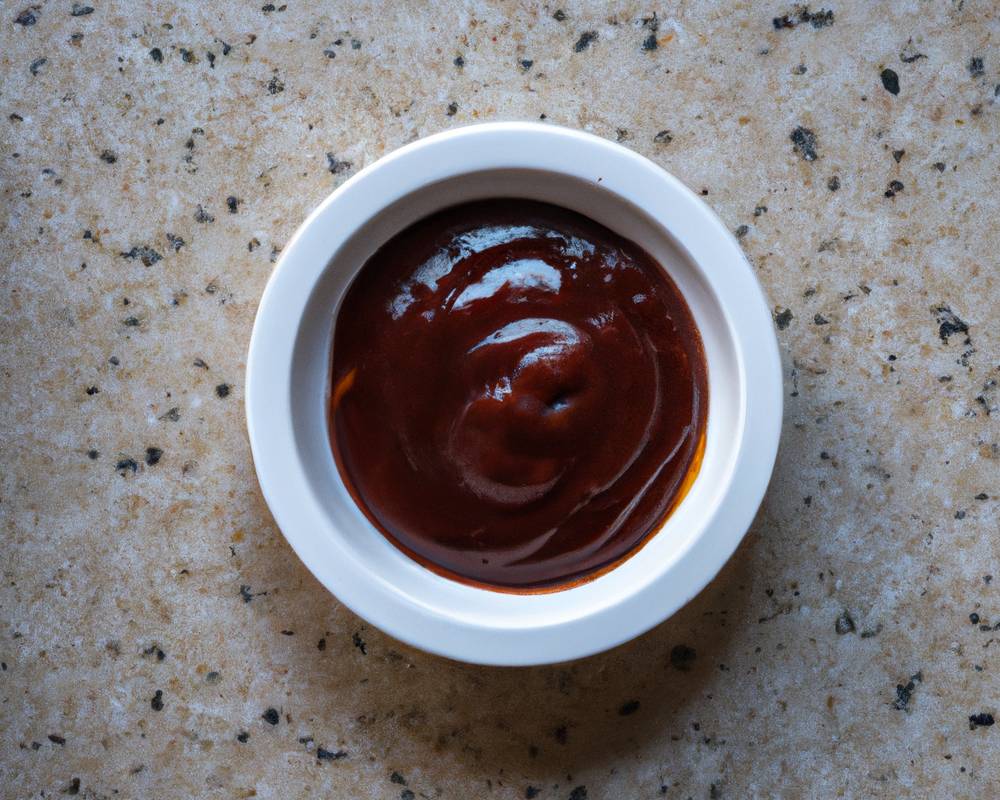 Barbecue Pizza Sauce Method
You can make this tasty pizza sauce following the simple steps below, or you can purchase a pizza sauce at your local supermarket.
Add ingredients together in small saucepan on low heat.
Whisk all ingredients until well combined and bring mixture to a simmer.
Partially cover the saucepan and let the sauce simmer approximately 10-15 minutes.
Stir occasionally, until it has thickened.
Cool the sauce to room temperature and then placing in fridge to cool completely.
Keep in mind that you can always adjust the taste to your liking by adding salt and pepper.

Preparing Chili Con Carne Pizza
Preheat your oven to roughly 500 degrees.
Roll out the dough to either slightly smaller than your pizza stone or tray.
Alternatively, if you have a pizza peel, roll out to be smaller than that.
You start by spreading the sauce around. This pizza calls for BBQ Sauce. Spread the BBQ Sauce evenly using the back of a large spoon or ladle.
Then start adding the largest ingredients, then work your way down. The last is any cheese topping, such as Mozzarella, which you should evenly cover the other toppings with, and then finally any herbs.
Toppings to put on this pizza are;
Ground Beef
Corn
Onion
Black Beans
Hot Chili Peppers
Tomato
Sour Cream
Garlic
Salt
I find this pizza very tasty on its own, or why not enjoy it with a simple side dish?
Baking time
Put the Chili Con Carne pizza in the middle of your oven (on a stone if you have one) and set timer for 10 minutes.
After roughly 10 minutes, check on the pizza.
Pizza should be ready within 15 minutes. However, allow it to cook to personal taste.

About Hot Chili Peppers
Hot Chili Peppers are the perfect topping to spice up any pizza. Whether you like your pizza hot or mild, adding chili peppers to the mix is sure to make it more flavorful and exciting.
Chili peppers come in a variety of tastes and colors; from mild jalapenos all the way up to eye-watering habaneros. You can choose to add as little or as much as you want depending on your taste preference.

Pizza Tools
When making Chili Con Carne Pizza, I always recommend that you use what you have available, without spending lots of money. My basic pizza tool list is…
Pizza Cutter
The one kitchen tool every adult should have in their drawer. See our article on how to cut pizza for the various cutting tools.
Rolling Pin
Yes, I know, many people swear by hand stretching, however there's times in all our lives where we need a good wooden roller.
Pizza Stone
A pizza stone really helps create a fantastic tasting pizza at home. Learn how to clean and care for your Pizza Stone.

Black Beans
Black beans are an ideal option for those looking to add a unique flavor to their pies. Not only do they provide a tasty punch of umami, but they also offer various health benefits.
The nutty taste of the beans pairs nicely with a variety of sauces from pesto to barbecue – so you can get creative and come up with your own unique flavor combinations.
Interesting…
These are all true, believe me!
Chill out
In 2020, over 377,000 tons of frozen pizza were sold in Germany.
Most pizzas made in 12 hours (team)
The Asociación Propietarios de Pizzerías y Casas de Empanadas de la Argentina (Argentina) in Buenos Aires, Argentina used five ovens to make 11,089 pizzas between 8.00am and 8.00pm on 11 November 2018.
The most popular pizza cheese
You guessed it! Mozzarella is one of the most popular pizza toppings around the world, no matter what country you are in.

Meat Pizzas
Keen on seeing more than Chili Con Carne pizza? We have plenty of other Meat pizza recipes to look at, as well. Enjoy!

Pizza making FAQ
Want to know how to make delicious pizza at home? Here are some FAQ and their answers to the most common pizza making questions.
Can I use bread dough for making pizza?
Sadly no. Bread dough doesn't have the same consistency and needs that a pizza dough has. If you mean bread flour, yes, many bread flours are fine enough to work for pizza, however I always recommend )) flour instead, which is created for pizza dough making.
What is the order of ingredients when topping a pizza?
The order of ingredients when topping a pizza is typically the pizza sauce, the large ingredients (meat, seafood, vegetables, etc), the smaller ingredients, cheese topping then herbs. If you are using fresh herbs, you may wish to bake the oven then sprinkle them on afterwards, to avoid them browning.
When do I add ice cream on a dessert pizza?
With ingredients such as ice cream, cream and even fruits, it is normally best to cook the pizza with the harder toppings, and then add these toppings after baking, so they don't burn or melt everywhere in the oven.
Have you made Chili Con Carne Pizza?
We want to know your thoughts on Chili Con Carne Pizza , Share your experience with us! Tag us on our Pinterest, Facebook or Twitter and let us know what you thought of it! I'd love to know.
Featured image: Source