Chili Paneer
Paneer is a type of firm Indian Cheese
Created with care, this pizza style provides a heavenly taste paired with an exotic aroma to enjoy.
Make sure to get the the best toppings and complement them with a fantastic crust for you to take part in a nice meal together.
If you enjoy a tasty pizzas with a Yoghurt pizza sauce then you are in luck with this one.
Pizza is a fun food to make as a group because it's interactive and allows everyone to get creative with their toppings. Everyone can choose their own toppings and make their own personalized pizza. Plus, it's a great way to bond and spend time together while creating something tasty.
You can make the dough from scratch, or even use pre-made dough, and have a mini pizza making party. It's a great activity for kids and adults alike, everyone can get involved and have fun. It's also a great way to teach kids about cooking and different ingredients.
Additionally, making pizza together is a great way to break the ice and get to know each other if you are in a new group. Overall, pizza making is a fun, interactive and tasty way to bring people together and make memories.
Pizza in India
India's pizza market is worth more than US$1.5 billion. Street pizzas are common; they use Capsicum, Tomatoes and Onions, lots of local Cheese and Sauces, and are baked on a hot griddle called a tava on a low flame until the Cheese melts.
Take a look at some of the other pizzas from India here.
Chili Paneer Pizza at a glance

| | |
| --- | --- |
| Origin | India |
| Type | Vegetarian |
| Sauce | Yoghurt |
Chili Paneer Pizza Recipe
There is a recipe below for you to make a Chili Paneer Pizza either in your pizza oven or using a pizza stone.
Preparation time

| | |
| --- | --- |
| Dough | 2 hours |
| Assembly | 10 minutes |
| Baking | 12-20 minutes |
Chili Paneer Pizza Ingredients
Choose enough of the toppings that you will need for the amount of pizzas you plan to make. The pizza sauce and dough ingredients below are designed for 3-4 pizzas, so add more or less, if required.

Simple Pizza dough
400 g (2 2/3 cups) plain flour, plus extra to dust
250 ml (1 cup) lukewarm water
7 grams (2 tsps) dried yeast
2 teaspoons table salt
1/4 cup (3 tbsp) extra virgin olive oil
Chili Paneer Pizza Toppings
Toppings used in this pizza recipe, are;
Chili Peppers
Paneer Masala
Red Chili Powder

Yoghurt
Want to try a different sauce? See our article on the different types of pizza sauces.
TIP
You can click on any of the tags at the bottom of this page, to find other pizzas besides Chili Paneer Pizza, that use that topping.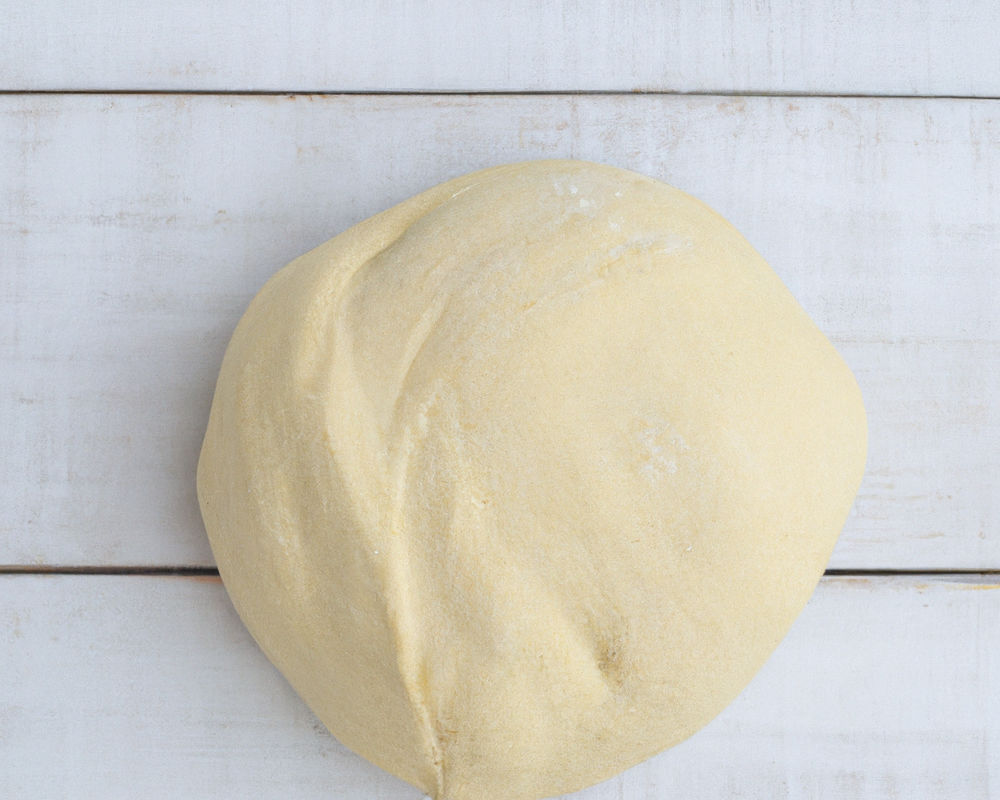 Pizza Dough Method
You can either make your own dough following the simple steps below, or you can purchase a premade pizza base at your local store.
Whisk yeast and lukewarm water in glass or plastic container. Let stand for approximately 5 minutes.
Add salt and flour in a large bowl. Create a hollow well in the middle and gently pour the liquid yeast mixture and oil.
Using your hands or spatula, gently combine the flour mixture until smooth. Then turn out dough onto lightly floured surface and hand knead for roughly five minutes.
Place the dough mixture in to an oiled bowl, and cover with plastic wrap. Leave in a warm place until the dough has at least risen to double in size.
Turn dough out onto a lightly floured surface. Hand knead gently for five minutes until reasonably smooth.
Divide dough mix into equal amounts, now roll out the bases to the desired size.
Sprinkle some flour on work surface before rolling out dough to prevent any sticking.
TIP: We have other dough recipes if you would like to try your hand at sourdough, poolish or more.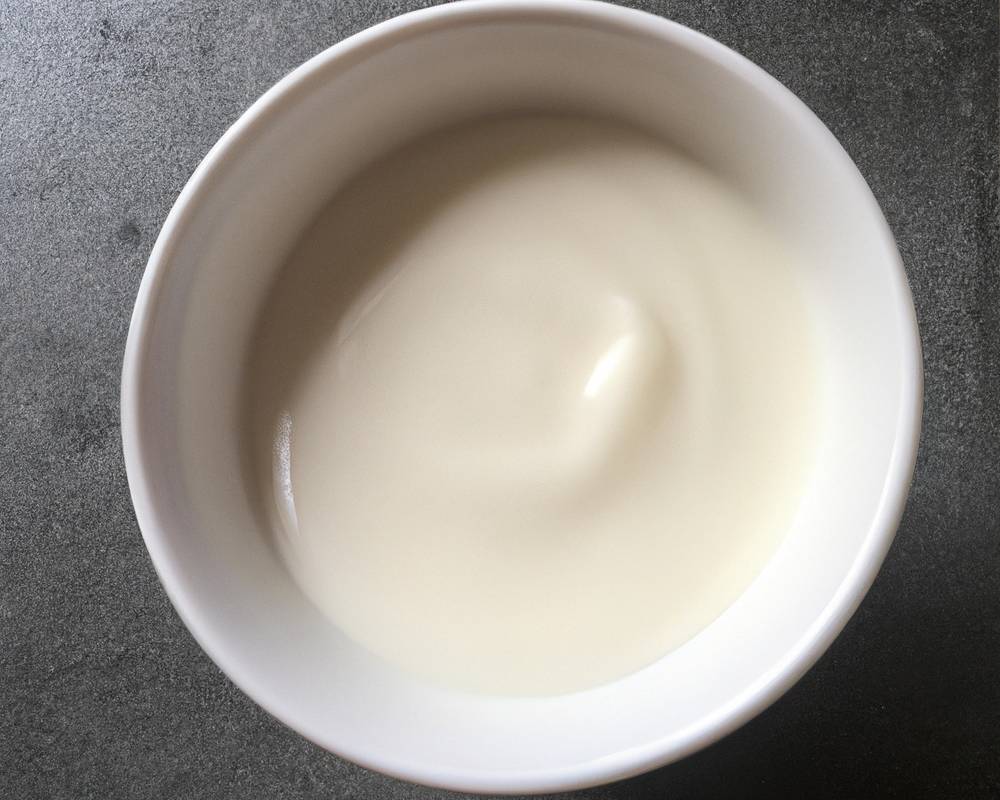 Plain Yoghurt
An interesting choice in pizza sauce, yoghurt is a refreshing addition.
Spread plain or greek yoghurt on base like regular pizza sauce.
Add some chilli or sweet chilli sauce to the recipe for a spicy kick in this pizza sauce.

Preparing Chili Paneer Pizza
Switch oven on to at least 450 degrees and preheat for at least 30 minutes.
Stretch out dough into a circle, on a floured surface.
If you are using a pizza steel or stone, make sure it is preheating in oven.
Now it's time to add the sauce. This recipe calls for Yoghurt. Spread the Yoghurt around the pizza base, leaving a gap at edges.
Add your ingredients in size, from the largest to smallest.
Cheese should be sprinkled on at the end.
Toppings for this pizza are;
Chili Peppers
Paneer Masala
Red Chili Powder
Whilst this pizza is very tasty by itself, yet why not enjoy it with a simple side dish?
Cooking
Put the Chili Paneer pizza on the middle shelf in oven, and wait ten minutes.
After 10 minutes, open the door and check the pizza.
This pizza should take approximately 15 minutes, however allow it to cook to personal taste.

About Yoghurt
A dairy product made by fermenting milk with cultures, Yoghurt provides calcium and protein and is known to enhance healthy gut bacteria. Health benefits of Yoghurt include aiding digestion and protecting against osteoporosis.
References to Yoghurt date back to Indian medicinal texts in 6000 BC, and the word yogurt is believed to be derived from the Turkish word "yoğurmak," which means to curdle, thicken or coagulate.

Pizza Tools
When making Chili Paneer Pizza, I always recommend that you use what you have already, and avoid spending a ton of money. My recommended basic pizza tool list is…
Oil Jug
Having a nice oil jug to pour olive oil gives you a decadent edge. They don't cost that much either!
Wooden boards
I use quality wooden boards constantly when making pizzas, botth to carry dough balls and to use when slicing baked pizzas.
Pizza Cutters
The one pizza tool everyone should own. There are a few varieities to choose from, see how to cut pizza for more.

Chili Peppers
Did you know that in any given day, a quarter of the world's population eats food with Chili Peppers in it? They were being eaten 6,000 years ago, according to scientists.
The active ingredient in chili peppers is capsaicin. When it is eaten, capsaicin triggers pain receptors that normally alert the body to dangerous physical heat. That's why sometimes it may feel like your mouth really is on fire.
Pizza Care
Need advice on storing pizza. Here goes!
Freezer guide
You can store leftover pizza in the freezer for up to 3 months. Reheat from frozen as directed above until heated through.
Store in the fridge
Leftover slices of pizza may be kept in an airtight container in the fridge for up to 3 days.
Warm in the center of a 450 degree F oven for approximately 6 minutes, on a pizza stone if possible, until heated through. See our article on reheating pizza for more.

Vegetarian Pizzas
Keen on seeing more than Chili Paneer pizza? We have plenty of other Vegetarian pizza recipes to look at, as well. Enjoy!

Pizza making FAQ
Below we've compiled the most common pizza making questions and provided expert answers. Are you looking for how to make awesome pizza at home? Please read on!
How long to let pizza dough rise?
Some pizza dough recipes suggest only a few hours, whereas you can also use long fermentation techniques to make it go for 3-5 days.
Which pizza was created to represent the italian flag?
The Pizza Margherita was created in 1889, when Margherita di Savoia, the new queen of Italy, visited Naples. A famous local chef created a pizza using ingredients to match the new flag and named it Margherita.
Can I use pastry flour instead of 00 flour for making pizza dough?
Yes, you can, however you will find that bread flour would be a better choice. In order of preference, I would suggest 00 flour, bread flour then pastry flour. If it's all you have, then give it a shot, and maybe search for a pizza dough recipe that calls for pastry flour.
Have you made Chili Paneer Pizza?
We're all ears, tell us what you thought of Chili Paneer Pizza , good or bad Tag us on our Pinterest, Facebook or Twitter and let us know what you thought of it! I'd love to know.
Featured image: Source