Chili
Originally from Africa, this Chili pizza is a scrummy vegetarian pizza you will like.
Made as shown, this type of pizza provides a savory taste paired with an exotic aroma to enjoy.
Make sure to get the high quality ingredients and pair these with the perfect crust for your family to take part in a out of this world pizza meal together.
If you're in the mood for a Vegetarian pizza with Harissa Paste sauce then this is it.
Pizza in Africa
The African continent isn't well known for their pizzas. Their most popular meals tend to come from rice, couscous, bean cake, Chicken, maize porridge, soups, Potato, corn and Onions.
Take a look at some of the other pizzas from Africa here.
Chili Pizza at a glance

| | |
| --- | --- |
| Origin | Africa |
| Type | Vegetarian |
| Sauce | Harissa Paste |
Chili Pizza Recipe
Below we've created a recipe for you to make a delicious homemade Chili Pizza using a wood oven or using a pizza stone.
Preparation time

| | |
| --- | --- |
| Dough | 2 hours |
| Assembly | 10 minutes |
| Baking | 12-20 minutes |
Chili Pizza Ingredients
Ensure you have enough pizza toppings for the amount of pizzas you plan to make. The dough and sauce are designed for 3-4 medium sized pizzas, so scale up or down, based on your requirements.

Simple Pizza dough
2 2/3 cups (400 grams) pizza flour
1 cup (250 ml) luke-warm water
2 tsps (7 g sachet) dried yeast
Two tsps salt
3 tbsps (1/4 cup) virgin olive oil
Chili Pizza Toppings
Toppings used in this pizza recipe, are;
Cheese
Habanero Peppers
Bird's Eye Peppers
Habanero Paste

Simple Tomato Pizza Sauce
1 small can (6oz/170g) tomato paste
1 can (15oz/420g) crushed or diced tomatoes
Two garlic cloves
1 tbsp dried Italian herbs
1 tsp salt
1/4 small brown onion
Want to try a different sauce? See our article on the different types of pizza sauces.
TIP
You can click on any of the tags at the bottom of this page, to find other pizzas besides Chili Pizza, that use that topping.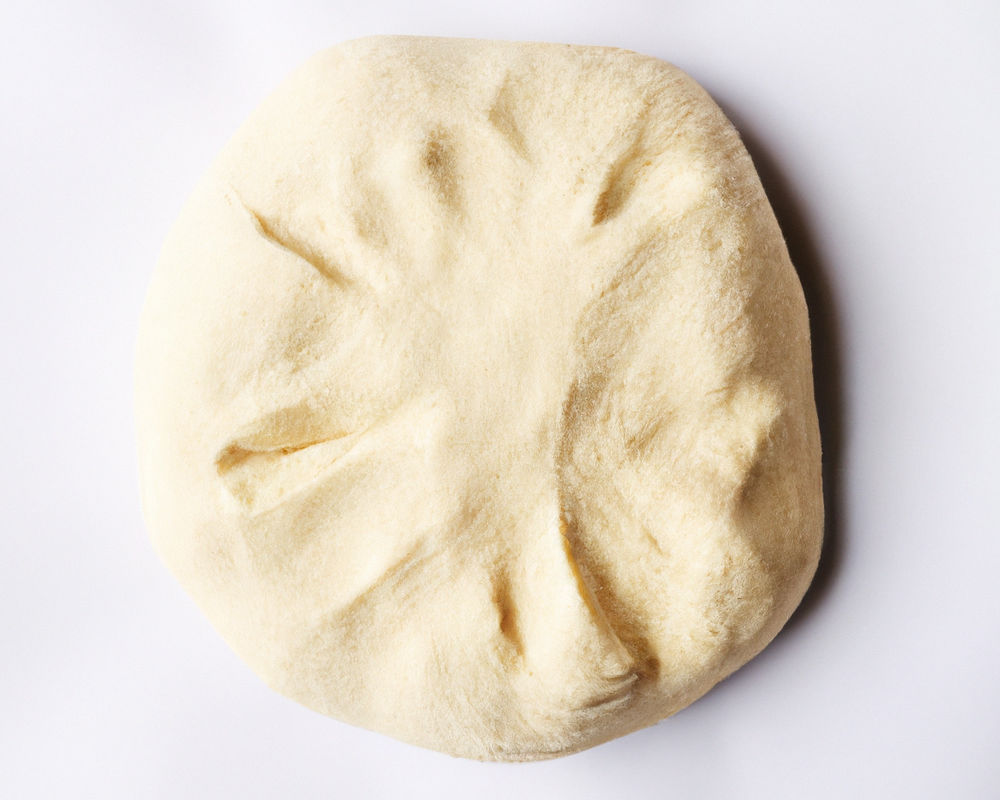 Pizza Dough Method
You purchase a premade pizza base at your local store, or if you have time, make your own homemade dough following the simple steps below.
Whisk yeast and lukewarm water in glass or plastic container. Let stand for approximately 5 minutes.
Add flour and salt in a large bowl. Create a well in the centre of the flour. Pour in the liquid yeast mixture and the oil.
Using your hands or a mixer, mix the dough until smooth. Pour dough on a lightly floured work surface and then knead by hand for five minutes.
Place dough into lightly oiled bowl and cover with plastic wrap. Sit in a warm place for roughly 30 minutes to an hour, to rise until it doubles in size.
Fold the dough out onto a lightly floured surface. Knead gently by hand for around five minutes or until smooth.
Spread some flour on kitchen bench before rolling, in order to prevent sticking.
Divide the dough roughly into equal amounts. Roll out pizza bases for the desired size.
TIP: We have other dough recipes if you would like to try your hand at sourdough, poolish or more.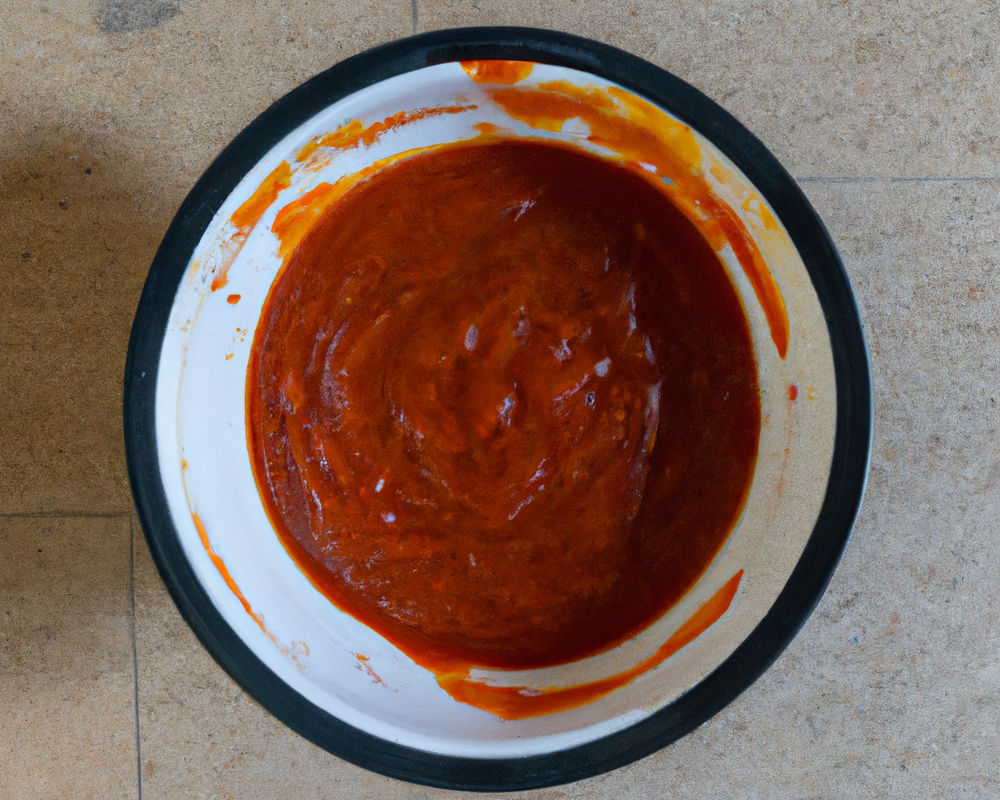 Tomato Pizza Sauce Method
You can make this tasty pizza sauce following the simple steps below, or you can purchase a pizza sauce at your local supermarket.
Stir in all ingredients in a large bowl.
Using either a whisk, or blender, mix well.
Let sit for five minutes.
The pizza sauce is ready to use immediately or chill in fridge for 2-3 days.
You can also freeze any leftover sauce for up to 3 months.
If you need to freeze this sauce, use an ice cube tray. Each cube is perfect for a small to medium sized pizza.

Preparing Chili Pizza
Preheat your oven to at least 450 degrees for 30 minutes or longer.
Spread out pizza dough on floured surface.
If you have a pizza peel, you can create your pizza on it (after flouring).
Start by spreading the sauce all over the base. This pizza uses Harissa Paste. Spread the Harissa Paste Thinly yet evenly, leaving a margin for the crust.
Add the largest toppings first – typically meat or seafood, then the smaller toppings.
Add cheese last, and sprinkle it all over to help keep the toppings in place when it melts.
This pizza has the following toppings:
Cheese
Habanero Peppers
Bird's Eye Peppers
Habanero Paste
This pizza is fantastic as is, or you could with another style of pizza?
Baking
Put the Chili pizza on the middle shelf of the oven and wait for approximately 10 minutes.
In 10 minutes, open oven door and check.
The pizza should take roughly 15 minutes to cook, adjust time to cook to personal taste.

About Habanero
Habanero Pepper is a fiery chili Pepper named after La Habana, a city in Cuba. It measures between 100,000 – 350,000 Scoville Heat Units, the chilli measurement. Habanero has a delightful citrus, fruity flavor and an interesting flowery aroma.
The origins of Habanero go back to the South American rain forests of Brazil, around 8,500 years where the Mayans introduced them. They are extremely popular now in Mexico, ingrained in the local culture.

Pizza Tools
When making Chili Pizza, I suggest you just use what you have available, without spending any money. My recommended basic pizza tool list is…
Pizza Cutter
The one kitchen tool every adult should have in their drawer. See our article on how to cut pizza for the various cutting tools.
Rolling Pin
Yes, I know, many people swear by hand stretching, however there's times in all our lives where we need a good wooden roller.
Pizza Stone
A pizza stone really helps create a fantastic tasting pizza at home. Learn how to clean and care for your Pizza Stone.

Harissa Paste
Harrisa paste is a spicy condiment commonly used in North African cuisine. It is made from a blend of hot chili peppers, garlic, olive oil, and spices such as cumin and coriander. The paste has a distinctive red color and is often used to add heat and flavor to dishes such as couscous and stews.
Some people also use it as a marinade for meats, or as a spread for sandwiches and dips. Harrisa paste is readily available in supermarkets and specialty food stores.
Facts about Pizza
What do you think about these facts?
That's alot of pizza
There are over 61,000 pizzerias trading in the USA.
Celebrate sausage pizza all day
On the 11th October, the US celebrates National Sausage Pizza Day every year.
Most pizzas made in 12 hours (team)
The Asociación Propietarios de Pizzerías y Casas de Empanadas de la Argentina (Argentina) in Buenos Aires, Argentina used five ovens to make 11,089 pizzas between 8.00am and 8.00pm on 11 November 2018.

Pizza making FAQ
Below we've compiled the most common pizza making questions and provided expert answers. Are you looking for how to make awesome pizza at home? Please read on!
Can I use the pan that came in the stove for making pizza?
Possibly, however I always recommend using a pizza stone in your typical kitchen oven, rather than an oven pan. Most oven pans have high sides, and make it hard for the base to get cooked through thoroughly. A pizza stone solves this issue. Short answer? Try it and see!
When did pizza delivery start?
The first ever recorded pizza delivery occurred in 1889, when Queen Margherita of Savoy fell ill after eating rotten food in Naples. The Queen and her husband, King Umberto I of Italy, were hungry and requested that authentic Italian pizza be sent to them.
How to eat pizza with acid reflux?
Try eating low fat pizza, and reduce the amount of cheese and tomato sauce; the two worst culprits for acid reflux in a pizza.
Have you made Chili Pizza?
Let us know what you think of Chili Pizza! Tag us on our Pinterest, Facebook or Twitter and let us know what you thought of it! I'd love to know.
Featured image: Source