Chipotle
First made in Mexico, this Chipotle pizza is a appetizing meat pizza worth trying at home.
Created well, the below pizza has a pleasant flavor, coupled with an immaculate smell.
Use your time to get perfect toppings and complement them with a perfect base for your family to take part in a out of this world homemade pizza feast.
If you have a taste for Meat pizzas with Tomato sauce then you'll love this.
Pizza is one of the most beloved foods in the world, and for good reason! It's delicious and comforting in a way that few other foods can match. But one of the best things about pizza is the endless variety of toppings you can try.
From classic toppings like pepperoni and mushrooms, to more adventurous options like pineapple and goat cheese, there's something for everyone. Trying new toppings is a great way to step out of your comfort zone and discover new flavors and combinations that you might not have considered before.
So don't be afraid to branch out and try something new next time you order a pizza. You never know, you might just discover your new favorite topping!
Pizza in Mexico
Italian immigrants arrived in Mexico in significant numbers during the late 19th century, making pasta and pizza part of everyday dining. Mexicans enjoy using large corn tortillas, which are oven-baked with Oaxacan Cheese and Beans, and other toppings, which they call Tlayudas or Mexican Pizza.
Take a look at some of the other pizzas from Mexico here.
Chipotle Pizza at a glance

| | |
| --- | --- |
| Origin | Mexico |
| Type | Meat |
| Sauce | Tomato Sauce |
Chipotle Pizza Recipe
We've crafted a recipe for you to make a delicious home baked Chipotle Pizza , whether you're using a backyard pizza oven or a typical kitchen oven.
Preparation time

| | |
| --- | --- |
| Dough | 2 hours |
| Assembly | 10 minutes |
| Baking | 12-20 minutes |
Chipotle Pizza Ingredients
Buy enough pizza toppings for the amount of pizzas you plan to make. The pizza sauce and dough ingredients below are designed for 3-4 pizzas, so add more or less, if required.

Simple Pizza dough
250 ml (1 cup) lukewarm water
400 g (2 2/3 cups) plain flour, plus extra to dust
7 grams (2 tsps) dried yeast
1/4 cup (3 tbsp) extra virgin olive oil
2 teaspoons table salt
Chipotle Pizza Toppings
Toppings used in this pizza recipe, are;
Mexican Cheese
Smoked Jalapeno Peppers (Chipotle)
Tomato
Various Toppings

Tomato Pizza Sauce
1 (6oz/170g) can of tomato paste
1 can (15oz/420g) diced or crushed tomatoes
2 cloves of garlic
1 tsp salt
1/4 small onion
1 tbsp dried Italian herbs
Want to try a different sauce? See our article on the different types of pizza sauces.
TIP
You can click on any of the tags at the bottom of this page, to find other pizzas besides Chipotle Pizza, that use that topping.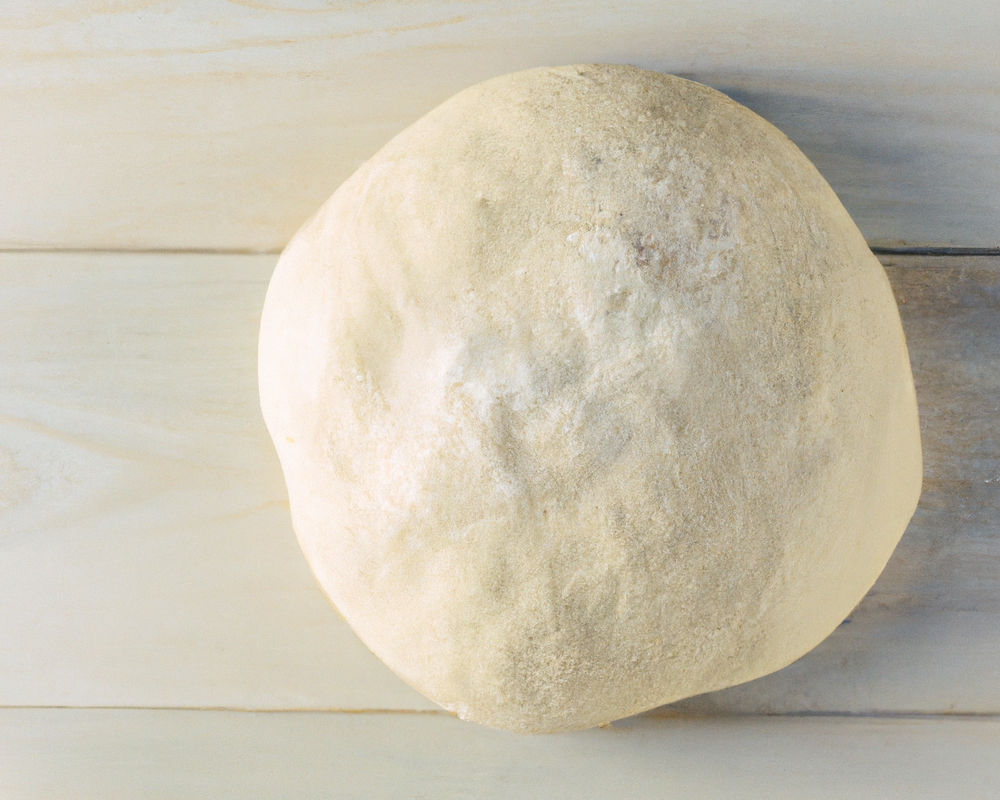 Pizza Dough Method
You can either make your own dough following the simple steps below, or you can purchase a premade pizza base at your local store.
Whisk yeast and lukewarm water in glass or plastic container. Let stand for approximately 5 minutes.
Add salt and flour in a large bowl. Create a hollow well in the middle and gently pour the liquid yeast mixture and oil.
Using your hands or spatula, gently combine the flour mixture until smooth. Then turn out dough onto lightly floured surface and hand knead for roughly five minutes.
Place the dough mixture in to an oiled bowl, and cover with plastic wrap. Leave in a warm place until the dough has at least risen to double in size.
Turn dough out onto a lightly floured surface. Hand knead gently for five minutes until reasonably smooth.
Divide dough mix into equal amounts, now roll out the bases to the desired size.
Sprinkle some flour on work surface before rolling out dough to prevent any sticking.
TIP: We have other dough recipes if you would like to try your hand at sourdough, poolish or more.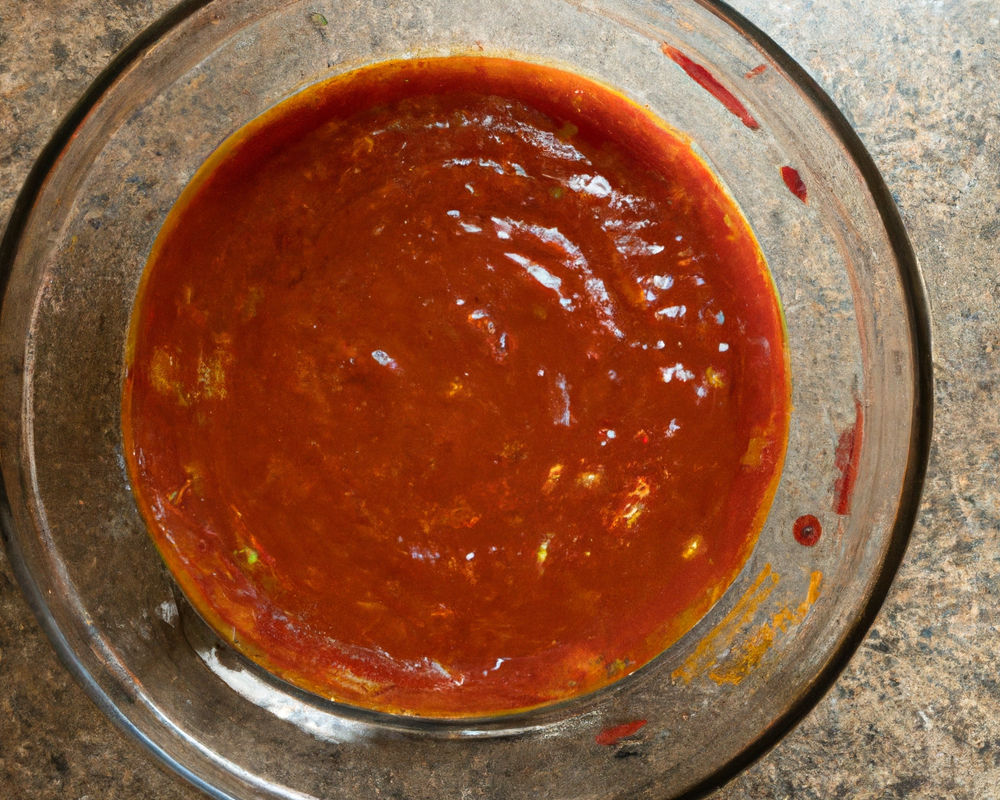 Tomato Pizza Sauce Method
Take your pizza to the next level by making your own tomato sauce using the easy steps provided.
Mix ingredients in a large bowl.
Pizza sauce should be reasonably smooth.
Let sit in the bowl for 5 minutes.
Your sauce is now ready to add to your pizza bases.
Sauce will last up to 3 days in fridge.
Give your pizza sauce some extra kick by adding a touch of chilli or sweet chilli sauce.

Preparing Chipotle Pizza
Switch oven on to at least 450 degrees and preheat for at least 30 minutes.
Stretch out dough into a circle, on a floured surface.
If you are using a pizza steel or stone, make sure it is preheating in oven.
Now it's time to add the sauce. This recipe calls for Tomato Sauce. Spread the Tomato Sauce around the pizza base, leaving a gap at edges.
Add your ingredients in size, from the largest to smallest.
Cheese should be sprinkled on at the end.
Toppings for this pizza are;
Mexican Cheese
Smoked Jalapeno Peppers (Chipotle)
Tomato
Various Toppings
This pizza is very nice as is, or you could with another style of pizza?
Oven time
Put the Chipotle pizza in the middle of your oven (on a pizza steel if you have one) and set timer for 10 minutes.
After 10 minutes, open oven and look at pizza.
The pizza should be done within roughly 15 minutes. Always cook to personal tastes.

About Jalapeno
A fruit of the Capsicum pod type, Jalapeño Peppers are medium sized hot Peppers when compared to other chili Peppers. Jalapeno are popular for their mild heat level, which is roughly 5,000 Scoville Heat Units, which is in the middle of the heat charts.
Originating in Mexico, Jalapeño Peppers are now grown worldwide, and are a popular addition to many cuisines. The word Jalapeno is Spanish for "Jalapa", the capital of Veracruz, Mexico where it first grew.

Pizza Tools
When making Chipotle Pizza, it's always handy to have the right pizza making tools. Here's the basic pizza tools that I always suggest…
Chef Apron
OK, not really pizza related, but a good chef apron makes me feel the part when I am making my pizzas. I'd probably wear a chef hat if I got one too!
Pastry Brush
A pastry brush is vital if you need to ever coat your dough in water, oil, eggs or more. They are cheap to have and very handy to use.
Pastry Brush
If you ever coat your dough in water, oil, eggs or more, then you need a pastry brush. These brushes tend to be cheap to have and very handy to use.

Mexican Cheese
There are a number of Mexican cheeses, all of which have their own delicious flavors and aromas. There's Cotija, Oaxaca, Panela, Queso Fresco, Manchego, Asadero and Queso Añejo.
The Spanish introduced Mexico to their dairy traditions including cheese making in the 16th century. Prior to this, cattle (or ganado) were unknown to the Americas before the Spanish arrived.
How to Store
Have leftover pizza? Here's what to do.
Store in the fridge
Leftover slices of pizza may be kept in an airtight container in the fridge for up to 3 days.
Freezer guide
You can store leftover pizza in the freezer for up to 3 months. Reheat from frozen as directed above until heated through.
Reheating pizza
Warm in the center of a 450 degree F oven for approximately 6 minutes, on a pizza stone if possible, until heated through. See our article on reheating pizza for more.

Meat Pizzas
Keen on seeing more than Chipotle pizza? We have plenty of other Meat pizza recipes to look at, as well. Enjoy!

Pizza making FAQ
Below we've compiled the most common pizza making questions and provided expert answers. Are you looking for how to make delicious pizza at home? Please read on!
What is the most expensive pizza in the world?
The most expensive pizza in the world is the Louis XIII, a small pizza from Salerno, Italy, with a diameter of 20 cm and served for two people. It is served in your home with a catering team formed by pizza chef, Renato Viola, a sommelier and a chef. The entire preparation is carried out on the site, with the exception of the dough that occurs 72 hours before. A bargain at only US$12,000.
How long to knead pizza dough in mixer?
When making pizza dough, you can use a mixer for up to 5-6 minutes. Any longer than that you risk making it too thin to be useful.
How to keep pizza warm in oven?
You can normally keep a pizza warming in an oven on a low temperature for an hour or longer. Keep an eye on the pizza regularly, and adjust the temperature if required.
Have you made Chipotle Pizza?
Share your experience with Chipotle Pizza with us! Tag us on our Pinterest, Facebook or Twitter and let us know what you thought of it! I'd love to know.
Featured image: Source