Chocolate
First created in UK, this Chocolate pizza is a delicious Dessert pizza you will like.
Baked well, this pizza style has an exceptional taste, matched with a imaginative smell.
Ensure you use delicious ingredients and add them to the perfect crust for you and friends to savor a perfect pizza dinner.
If you crave Dessert pizza with a No sauce pizza sauce then you shouldn't look any further than this one.
Pizza is a dish that is enjoyed around the world for a variety of reasons! One of the main reasons is its universality. Pizza is a dish that can be adapted to suit local tastes and ingredients, making it a favorite in countries far and wide. For example, you can find a pizza Margherita in Italy, a Tandoori chicken pizza in India, or a BBQ Pizza in America.
Also, the simple, yet satisfying ingredients like the dough, cheese, and tomato sauce, which are the base for almost any pizza, are widely available and affordable for most of the countries.
Another reason why pizza is so popular globally, is its convenience. Pizza can be eaten in a variety of settings, whether it's at a sit-down restaurant, on the go, or even delivered to your door. And lastly, It has become a cultural phenomenon, a cuisine that transcends borders and is recognized and enjoyed by people of all ages, backgrounds, and cultures. All these reasons make pizza a dish that is truly enjoyed around the world.
Pizza in UK
According to a study in 2021, the most popular family meals in homes throughout the UK are the traditional roast dinner, fish and chips, and you guessed it… pizza!
Take a look at some of the other pizzas from UK here.
Chocolate Pizza at a glance

| | |
| --- | --- |
| Origin | UK |
| Type | Dessert |
| Sauce | No sauce |
Chocolate Pizza Recipe
There is a recipe below for you to make a Chocolate Pizza from either a woodfired oven or the oven in your kitchen.
Preparation time

| | |
| --- | --- |
| Dough | 2 hours |
| Assembly | 10 minutes |
| Baking | 12-20 minutes |
Chocolate Pizza Ingredients
Choose enough pizza toppings for the amount of pizzas you plan to make. The dough and sauce are designed for 3-4 medium sized pizzas, so scale up or down, based on your requirements.

Simple Pizza dough
7 grams (2 tsps) dried yeast
250 ml (1 cup) lukewarm water
2 2/3 cups (400 grams) 00 fine flour
2 tsps salt
1/4 cup (3 tbsp) olive oil
Chocolate Pizza Toppings
Toppings used in this pizza recipe, are;
Belgian Chocolate
Milk Chocolate
Chocolate Curls

Simple Tomato Pizza Sauce
1 can (6oz/170g) tomato paste
1 can (15oz/420g) tomatoes, whole or crushed
2 large garlic cloves
1/4 a small onion
1 tbsp dried Italian herbs
1 tsp salt
Want to try a different sauce? See our article on the different types of pizza sauces.
TIP
You can click on any of the tags at the bottom of this page, to find other pizzas besides Chocolate Pizza, that use that topping.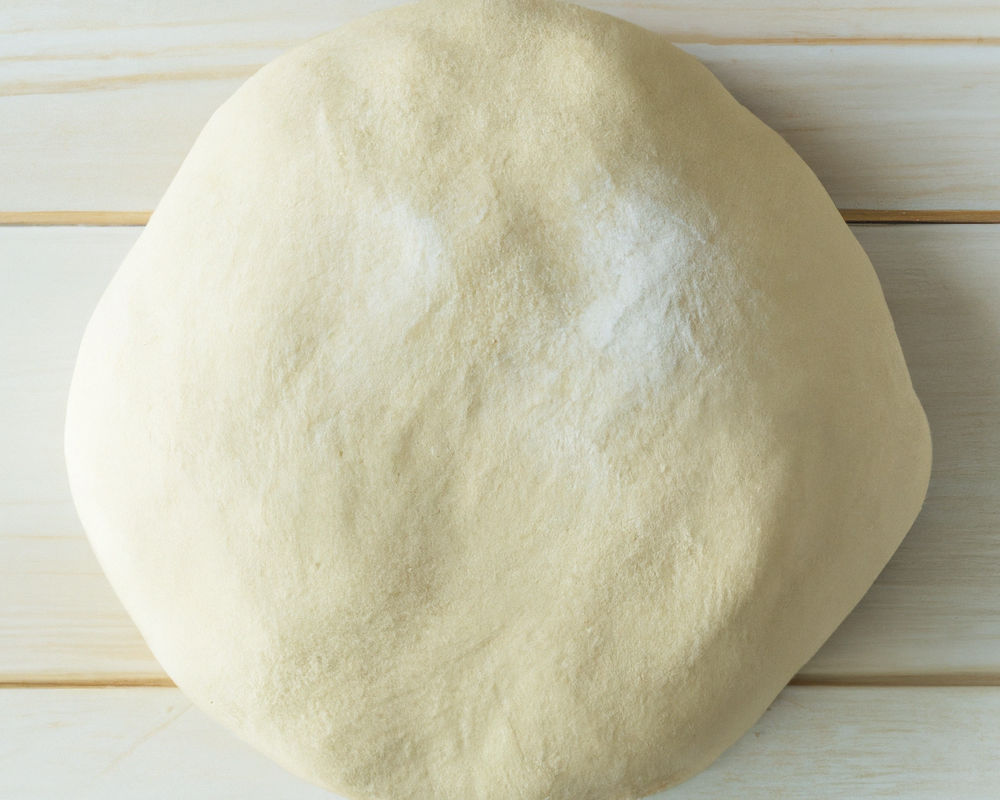 Pizza Dough Method
Purchase a premade pizza base at your local store, or if you have time, make your own homemade dough following the simple steps below. Some shops even carry pizza dough balls.
Whisk yeast and lukewarm water in a jug. Leave sitting for roughly five minutes.
Add flour and salt in a large bowl. Create a well in the centre of the flour. Pour in the liquid yeast mixture and the oil.
Using dough mixer or hands, gently mix dough until smooth. Place pizza dough on a lightly floured work surface and then knead by hand for five minutes.
Lightly oil a bowl, and place mixture in and cover with plastic wrap. Leave in a warm place to rise until the dough doubles in size.
Pour dough mix out onto a clean, floured surface. Now hand knead gently for another five minutes.
Divide dough mixture into equal sized balls. Hand stretch or roll out the bases to the expected size.
Spread some flour on kitchen bench before rolling, in order to prevent sticking.
TIP: We have other dough recipes if you would like to try your hand at sourdough, poolish or more.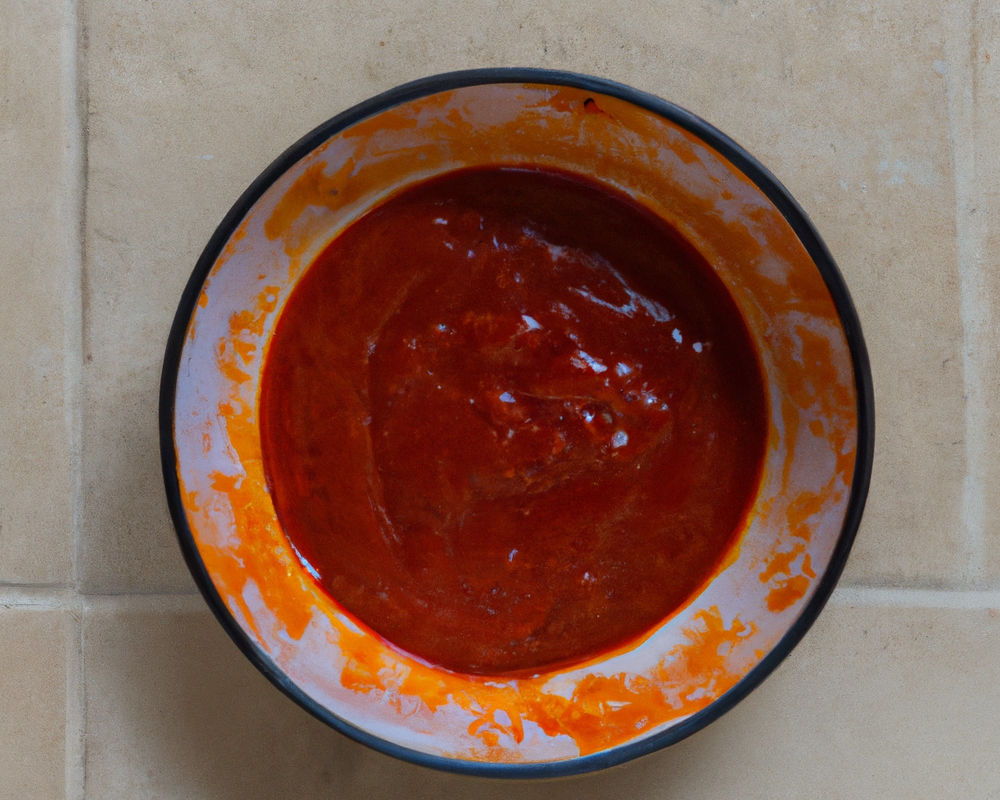 Tomato Pizza Sauce Method
It takes around five minutes to make this tasty pizza sauce following the simple steps below, or you can purchase a bottle of pizza sauce at your local supermarket.
Combine all ingredients in a large bowl.
Using either a whisk, or blender, mix well.
Let sit for five minutes.
Your sauce is now ready to use or keep in the fridge for up to 3 days.
You can also freeze leftover sauce.
You can swap tomato for BBQ sauce and more. There's plenty of options.

Preparing Chocolate Pizza
Preheat your oven to roughly 500 degrees.
Roll out the dough to either slightly smaller than your pizza stone or tray.
Alternatively, if you have a pizza peel, roll out to be smaller than that.
You start by spreading the sauce around. This pizza calls for No sauce. Spread the No sauce evenly using the back of a large spoon or ladle.
Then start adding the largest ingredients, then work your way down. The last is any cheese topping, such as Mozzarella, which you should evenly cover the other toppings with, and then finally any herbs.
Toppings to put on this pizza are;
Belgian Chocolate
Milk Chocolate
Chocolate Curls
This pizza is awesome by itself, yet why not pair it with another pizza as well?
Cooking
Put the Chocolate pizza on the middle shelf in oven, and wait ten minutes.
After approximately 10 minutes, open oven door and check on pizza.
The pizza should be done within roughly 15 minutes. Always cook to personal tastes.

About Chocolate
Chocolate is made from Cacao bean. The Aztecs valued the cacao bean so highly, they used it as currency. There is evidence that humans in Ecuador were eating cacao products around 5000 years ago.
Chocolate is time consuming to make, and it takes about 400 beans to make a single pound of Chocolate. 70 percent of the world's cacao comes from Africa. Dark chocolate contains heaps of antioxidants, which help your cardiovascular system.

Pizza Tools
When making Chocolate Pizza, I always recommend that you use whatever kitchen items you have. My basic pizza tools are…
Dough Mixer
Having a good dough mixer can make all the difference. You don't want to be manually kneading forever, do you?
Oil Jug
Having a nice oil jug to pour olive oil gives you a decadent edge. They don't cost that much either!
Wooden boards
I use quality wooden boards constantly when making pizzas, botth to carry dough balls and to use when slicing baked pizzas.

Belgian Chocolate
Chocolate is one of the most beloved treats around the world. Not only does chocolate taste great, it's packed with antioxidants and can also boost moods.
When it comes to chocolate as a pizza topping, there are a variety of options that will have you begging for more.
Pizza Facts
Here are a few interesting pizza facts…
Largest pizza delivery
The largest pizza delivery was organised by Pizzas 4 Patriots (USA), who sent 30,000 pizzas with DHL Express to the United States Armed Forces, in Kandahar Airfield, Bagram Airbase and Camp Bastion, Afghanistan, on 4 July 2012. The 12 inch pizzas were made by Great Kitchens, Inc. in Illinois in June 2012.
Salami in space
Pizza Hut made history when they sent a 6-inch salami pizza via a Russian rocket to the International Space Station. Russian cosmonaut Yuri Usachov munched on the treat and even took marketing photos.
Ah, a museum
There is a Pizza museum in Philadelphia called Pizza Brain. It contains one of the world's largest collections of pizza themed memorabilia. Oh and you can buy and eat pizza there too.

Pizza making FAQ
Want to know how to make fantastic pizza at home? Here are some helpful answers to the most frequently asked questions.
What is the order of ingredients when topping a pizza?
The order of ingredients when topping a pizza is typically the pizza sauce, the large ingredients (meat, seafood, vegetables, etc), the smaller ingredients, cheese topping then herbs. If you are using fresh herbs, you may wish to bake the oven then sprinkle them on afterwards, to avoid them browning.
When do I add ice cream on a dessert pizza?
With ingredients such as ice cream, cream and even fruits, it is normally best to cook the pizza with the harder toppings, and then add these toppings after baking, so they don't burn or melt everywhere in the oven.
Can I substitute pizza sauce with regular ketchup or pasta sauce?
You can try, however you probably won't enjoy the result. Both ketchup and pasta sauces are typically too runny to use as pizza sauce. You are better using tomato paste, or at least mixing tomato paste in with your ketchup, to get a thicker sauce. Half the taste of pizza sauce is in the garlic and herbs, so don't forget to add those as well.
Have you made Chocolate Pizza?
Chocolate Pizza ? Let us know and help us improve. Tag us on our Pinterest, Facebook or Twitter and let us know what you thought of it! I'd love to know.
Featured image: Source