Chorizo
Chorizo is a fermented, cured, smoked meat and this New Zealand pizza is typically made using imported Chorizo from Europe.
New Zealand pizzas are always of a very high quality.
Make time to choose the best ingredients and add them to the perfect crust for you and family to savor a scrumptious pizza dinner.
Are you into Meat pizza with Tomato sauce? Well here is your answer.
The beauty of pizza is that there are so many different varieties to choose from! One reason for this is that pizza is a dish that can be easily customized to suit different tastes and preferences. Whether you prefer a classic Margherita with tomato sauce, mozzarella, and basil or a more unconventional option like a barbecue chicken pizza, the possibilities are endless.
Another reason for the variety of pizzas is its adaptability to the different regions and cultures around the world, for example pizza in Italy has a thin crust with simple toppings, whereas in the United States, pizza often has a thicker crust and more elaborate toppings.
Additionally, with new ingredients, cooking methods and technological innovations, the variety of pizza keeps on increasing making it more and more delicious and unique. Finally, Pizza is a classic that has been around for centuries and has been interpreted in many ways. It's a dish that inspires experimentation and creativity in chefs, making it one of the most versatile foods.
Pizza in New Zealand
Naples-style pizza is very popular throughout New Zealand, with a crunchy, crispy crust with a selection of toppings that are local from New Zealand, as well as imported Aged Cheeses and Meats.
Take a look at some of the other pizzas from New Zealand here.
Chorizo Pizza at a glance

| | |
| --- | --- |
| Origin | New Zealand |
| Type | Meat |
| Sauce | Tomato Sauce |
Chorizo Pizza Recipe
Below we've put together a recipe for you to make your own homemade Chorizo Pizza whether it be in your woodfired oven or your usual oven.
Preparation time

| | |
| --- | --- |
| Dough | 2 hours |
| Assembly | 10 minutes |
| Baking | 12-20 minutes |
Chorizo Pizza Ingredients
Choose enough pizza toppings for the amount of pizzas you will be creating. The dough and sauce are designed for 3-4 medium sized pizzas, so scale up or down, based on your requirements.

Simple Pizza dough
7 grams (2 tsps) dried yeast
250 ml (1 cup) lukewarm water
400 g (2 2/3 cups) plain flour, plus extra to dust
2 teaspoons table salt
1/4 cup (3 tbsp) extra virgin olive oil
Chorizo Pizza Toppings
Toppings used in this pizza recipe, are;

Easy Tomato Pizza Sauce
1 can (15oz/420g) crushed or diced tomatoes
1 small can (6oz/170g) tomato paste
Two garlic cloves
1 tbsp dried Italian herbs
1 tsp salt
1/4 small brown onion
Want to try a different sauce? See our article on the different types of pizza sauces.
TIP
You can click on any of the tags at the bottom of this page, to find other pizzas besides Chorizo Pizza, that use that topping.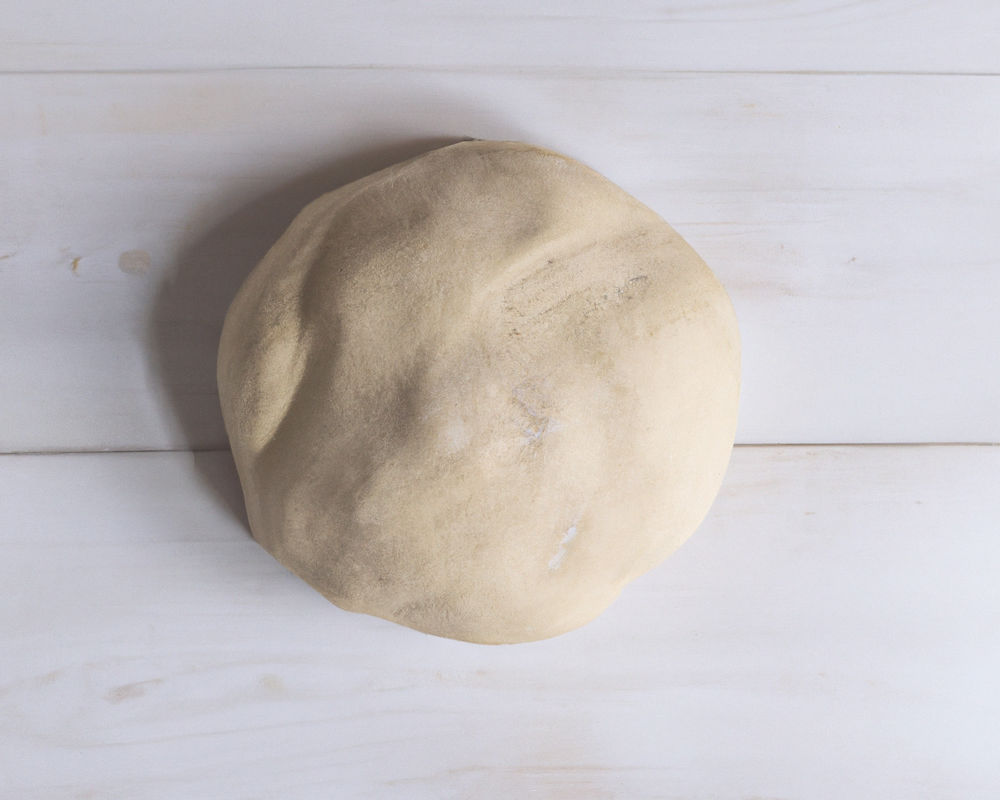 Pizza Dough Method
If you don't have much time, grab a premade pizza base at your local grocery store, or create your own homemade pizza dough following the simple steps below.
Whisk yeast and lukewarm water in a jug. Stand for around five minutes.
Add the salt and flour in a large bowl. Create a hollow centre in the flour. Slowly pour the liquid yeast mixture and oil.
Using your hands or spatula, gently combine the flour mixture until smooth. Then turn out dough onto lightly floured surface and hand knead for roughly five minutes.
Place the dough mixture in to an oiled bowl, and cover with plastic wrap. Leave in a warm place until the dough has at least risen to double in size.
Turn dough out onto a lightly floured surface. Hand knead gently for five minutes until reasonably smooth.
Sprinkle some flour on work surface before rolling out dough to prevent any sticking.
Divide dough mix into equal amounts, now roll out the bases to the desired size.
TIP: We have other dough recipes if you would like to try your hand at sourdough, poolish or more.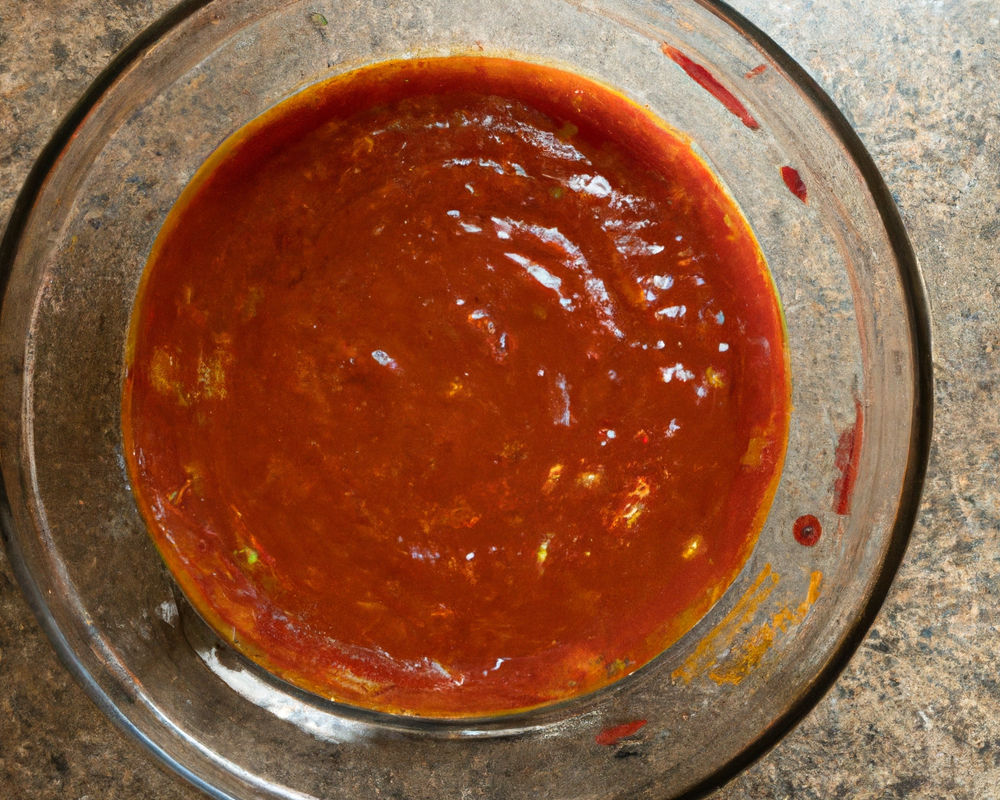 Tomato Pizza Sauce Method
You can either make your own pizza sauce following the simple steps below, or you can purchase a pizza sauce at your local store.
Blend all sauce ingredients in a large bowl.
Mix well using a whisk, or blender.
Leave sitting for five minutes.
Your pizza sauce is now ready to use.
You can keep in the fridge for up to 3 days.
If you need to freeze this sauce, use an ice cube tray. Each cube is perfect for a small to medium sized pizza.

Preparing Chorizo Pizza
Turn your oven on to 450-500 degrees or more and preheat for at least 30 minutes.
Spread out the dough in a rough circle, on a floured board or surface.
If you are using a baking pan, then create the pizza in that.
Open the sauce container, and start to spread the Tomato Sauce. Spread the Tomato Sauce around the whole base, taking care to leave a gap at edges.
Add the ingredients in size order, from large to small.
Cheese gets added last.
The toppings to add to this pizza are;
I find this pizza tasty as is, or you could enjoy it with a fresh salad?
Baking time
Put the Chorizo pizza in the middle of your oven (on a stone if you have one) and set timer for 10 minutes.
In 10 minutes, open oven door and check.
The pizza should take roughly 15 minutes to cook, adjust time to cook to personal taste.

About Chorizo
Made with pork, smoked paprika and garlic, Chorizo is coarsely chopped Pork mixed with seasonings which vary with the region. The mixture is then stuffed into natural casings, and the chorizos are left to cure and dry.
The origins of chorizo date back to the 1500's and the Spanish conquest of the Aztec empire. Already a popular dish in Spain, the Spanish soldiers began raising pigs for the purpose of producing Chorizo

Pizza Tools
When making Chorizo Pizza, it's always handy to have the right pizza making tools. Here's the basic pizza tools that I always suggest…
Pizza Stone
A pizza stone really helps create a fantastic tasting pizza at home. Learn how to clean and care for your Pizza Stone.
Dough Containers
Having quality, air tight dough storage containers is a must.
Glass Measuring Jug
A good quality, heavy glass measuring jug with clear marking for various measures to me is a must. I hate taking chances with portions, so it's an important tool for me.

Cheese
There are around 2,000 different varieties of cheese around the world. It has been proven to date back to at least 8,000 years ago. It is a fantastic source of calcium, protein and phosphorus.
Cheese can be made not only with cow milk, but also with buffalo, horse, goat and even camel milk. It's a clever gift idea too. A giant wheel of Cheddar cheese was given to Queen Victoria as a wedding gift.
Storage Tips
Here are a few storage tips, if you have any dough or pizza left over after the meal.
Store in the fridge
Leftover slices of pizza may be kept in an airtight container in the fridge for up to 3 days.
Reheating pizza
Warm in the center of a 450 degree F oven for approximately 6 minutes, on a pizza stone if possible, until heated through. See our article on reheating pizza for more.
Freezer guide
You can store leftover pizza in the freezer for up to 3 months. Reheat from frozen as directed above until heated through.

Pizza making FAQ
Want to make great pizza at home? Here are some expert answers to some of the most Frequently asked questions.
How to preheat oven for pizza?
To preheat an oven before pizza, put it on the highest temperature for at least 30 minutes prior to adding your pizzas.
When making a fruit pizza what can I put on the fruit so it will not turn brown?
You can add lemon juice as an acid on top of fruits to prevent them browning, however I often find the question should be more about when to put the fruit on. A lot of times, you can cook the pizza with all the other toppings, and then add the fruit as soon as you remove it from the oven. This way, the fruit heats quickly from the pizza, but doesn't get a chance to burn in the oven.
How long is pizza good for in the fridge?
A cooked pizza will store in the fridge for up to 5 days, depending on the toppings and the container it is being held in.
Have you made Chorizo Pizza?
Chorizo Pizza , did it meet your expectations? Tag us on our Pinterest, Facebook or Twitter and let us know what you thought of it! I'd love to know.
Featured image: Source