Chorizo
Spanish chorizos feature three common ingredients: pork, smoked paprika and garlic. The pork is coarsely chopped and mixed with seasonings, and then stuffed into natural casings, then left to cure and dry.
There are many different ways to have Chorizo on pizza.
Spend the energy to find the best toppings and add them to a fantastic crust for you and friends to enjoy a enjoyable pizza meal.
If you have a taste for Meat pizza that has Marinara sauce then this pizza will be tempting.
Pizza is the ultimate food for both lunch and dinner. For lunch, it's the perfect grab and go meal that will keep you full and energized throughout the day. Plus, with so many toppings to choose from, you can switch it up every day and never get bored.
For dinner, pizza is the perfect comfort food that brings people together. It's great for casual get-togethers with friends, or even more formal family dinners. The best part is that it's versatile, you can make it as healthy or indulgent as you want.
Add some vegetables for a more balanced meal or go for a classic pepperoni for a satisfying cheesy bite. Overall, pizza's convenience, tastyness, and versatility make it the perfect food for both lunch and dinner.
Pizza in Spain
Outside of Pizza, Spain is one of the leading consumers of a Mediterranean style diet, based on olive Oil, fish, cereals and pulses, fresh vegetables and other seasonal foods.
Take a look at some of the other pizzas from Spain here.
Chorizo Pizza at a glance

| | |
| --- | --- |
| Origin | Spain |
| Type | Meat |
| Sauce | Marinara Sauce |
Chorizo Pizza Recipe
Below we've put together a recipe for you to make your own homemade Chorizo Pizza from either a wood pizza oven or using a pizza stone.
Preparation time

| | |
| --- | --- |
| Dough | 2 hours |
| Assembly | 10 minutes |
| Baking | 12-20 minutes |
Chorizo Pizza Ingredients
Buy enough pizza toppings for the amount of pizzas you plan to make. The pizza sauce and dough ingredients below are designed for 3-4 pizzas, so scale up or down, based on your requirements.

Simple Pizza dough
2 tsps (7 g sachet) dried yeast
1 cup (250 ml) luke-warm water
400 g (2 2/3 cups) 00 or pizza flour
2 tsps salt
3 tbsps (1/4 cup) olive oil
Chorizo Pizza Toppings
Toppings used in this pizza recipe, are;
Chorizo
Goat's Cheese
Garlic
Oregano

Simple Tomato Pizza Sauce
1 can (15oz/420g) tomatoes, whole or crushed
1 can (6oz/170g) tomato paste
2 large garlic cloves
1/4 a small onion
1 tbsp dried Italian herbs
1 tsp salt
Want to try a different sauce? See our article on the different types of pizza sauces.
TIP
You can click on any of the tags at the bottom of this page, to find other pizzas besides Chorizo Pizza, that use that topping.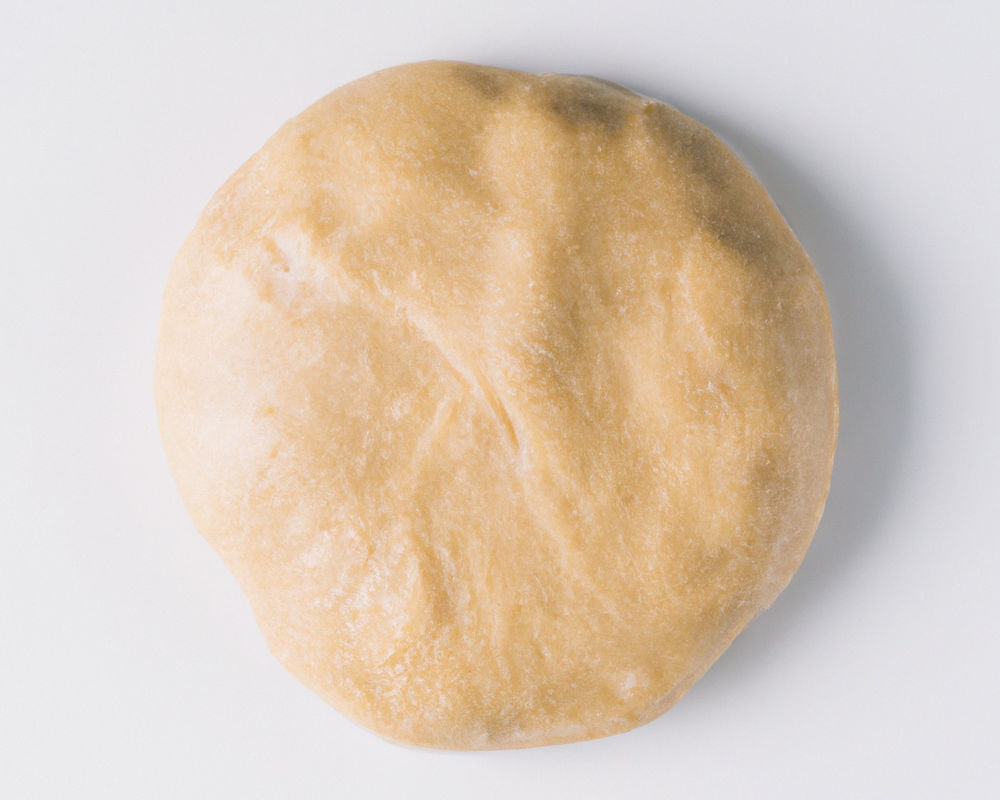 Pizza Dough Method
If you don't have much time, grab a premade pizza base at your local grocery store, or craft your own homemade pizza dough following the simple steps below.
Whisk yeast and lukewarm water in a jug. Stand for around five minutes.
Add flour and salt in a large bowl. Create a well in the centre of the flour. Pour in the liquid yeast mixture and the oil.
Using a spatula, or your hands, mix the dough really well until smooth. Turn out dough onto a lightly floured work surface and knead for five minutes.
Lightly oil a bowl, and place dough in it and cover with plastic wrap. Leave in a warm place to rise for 30 minutes to an hour, or until it doubles in size.
Turn dough out onto a lightly floured surface and knead gently for another 5 minutes or until smooth.
Divide the dough into balls, and roll out bases to desired size.
Sprinkle a little flour on the bench before rolling to prevent dough from sticking.
TIP: We have other dough recipes if you would like to try your hand at sourdough, poolish or more.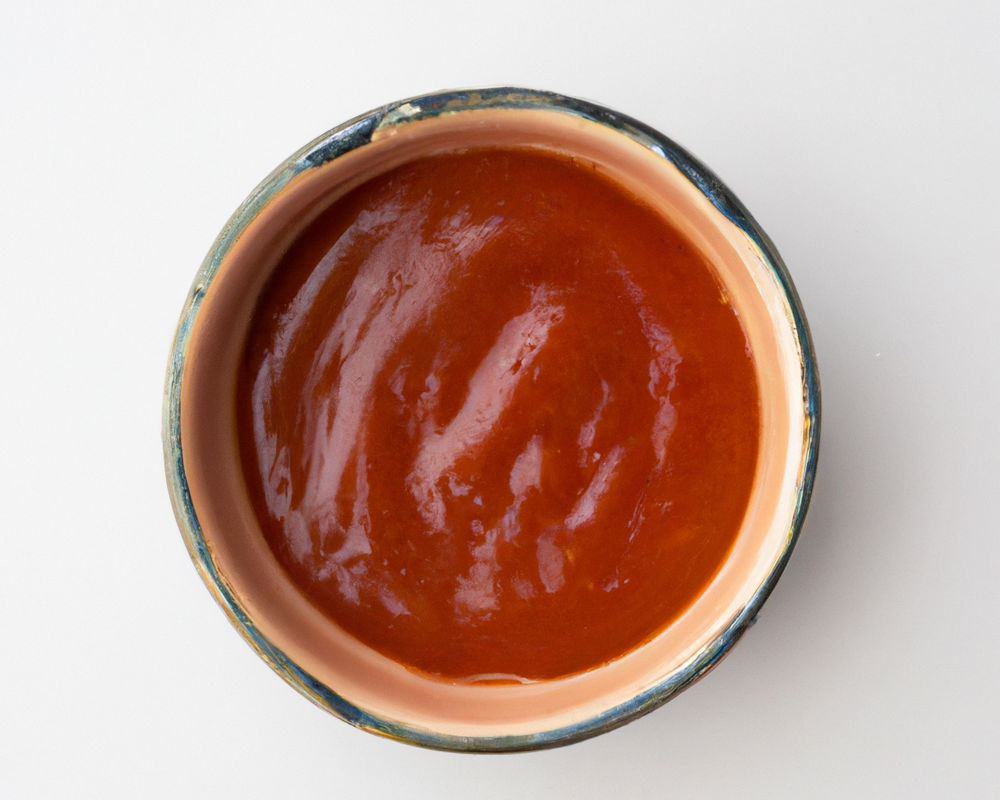 Tomato Pizza Sauce Method
It takes around five minutes to make this tasty pizza sauce following the simple steps below, or you can purchase a bottle of pizza sauce at your local shop.
Add ingredients in a large bowl, and stir or blend well.
Ensure all ingredients are mixed together well.
Keep mixture sitting for five minutes.
Your sauce is now ready. Enjoy!
Keep sauce in fridge or freeze for future use.
If the sauce is too thin, adding some more tomato paste will help to thicken it up.

Preparing Chorizo Pizza
Switch oven on to at least 450 degrees and preheat for at least 30 minutes.
Stretch out dough into a circle, on a floured surface.
If you are using a pizza steel or stone, make sure it is preheating in oven.
Now it's time to add the sauce. This recipe calls for Marinara Sauce. Spread the Marinara Sauce around the pizza base, leaving a gap at edges.
Add your ingredients in size, from the largest to smallest.
Cheese should be sprinkled on at the end.
Toppings for this pizza are;
Chorizo
Goat's Cheese
Garlic
Oregano
This pizza is mouthwatering by itself, yet why not with another style of pizza?
Oven time
Put the Chorizo pizza on the middle shelf of the oven and set a timer for 10 minutes.
After 10 minutes, open the door and check the pizza.
This pizza should take approximately 15 minutes, however allow it to cook to personal taste.

About Goat's Cheese
Goat's Cheese is often called by its French name, Chèvre, which means goat. The distinctive character of Goat's Cheese comes from capric acid, a flavourful fatty acid that promotes good intestinal bacteria in humans.
Because of its low lactose content, Goat's Cheese is a fantastic choice of cheese for people with lactose intolerance.

Pizza Tools
When making Chorizo Pizza, I always recommend that you use what you have already, and avoid spending a ton of money. My recommended basic pizza tool list is…
Dough Mixer
OK, so this isn't vital, but if you make enough pizza, breads, etc it is worth investing in a good mixer for your dough.
Mesh Sieve
You will find having a seive such a useful element for all your baking, not just for pizza. It's great to filter all flours through a fine mesh sieve before adding to recipes.
Pizza Peel
A pizza peel aka paddle is a crucial tool for those who are making pizza often.

Chorizo
Made with pork, smoked paprika and garlic, Chorizo is coarsely chopped Pork mixed with seasonings which vary with the region. The mixture is then stuffed into natural casings, and the chorizos are left to cure and dry.
The origins of chorizo date back to the 1500's and the Spanish conquest of the Aztec empire. Already a popular dish in Spain, the Spanish soldiers began raising pigs for the purpose of producing Chorizo
Keeping Pizza
Leftovers after the meal? Here are some tips.
Chill in the fridge
You can keep pizza in plastic wrap or a container for up to 3 days in the fridge.
Can you freeze pizza?
You can freeze pizza for up to three months, however I'd suggest consuming it within the first few weeks, ideally.
How to reheat
There are many ways to reheat pizza. We cover seven of them in this article.

Meat Pizzas
Keen on seeing more than Chorizo pizza? We have plenty of other Meat pizza recipes to look at, as well. Enjoy!

Pizza making FAQ
Planning to make fantastic pizzas at home? Here are some expert answers to some of the most common pizza making questions.
Where was the world's most expensive pizza made?
The worlds most expensive pizza costs $12,000 and is made in Salerno, Italy.
Can I use ciabatta bread for making pizza?
Yes! Breads are great to make pizza on, as it is quicker than making your own dough from scratch. Try my favourite, which is flat bread. It gets very crispy though, so don't cook it for long. Otherwise, ciabatta or italian breads are also good alternatives if you are short on time.
Can I freeze pizza dough?
You sure can! Make a batch of homemade pizza dough, make it into balls, then put each ball into a zip-top freezer bag or vacuum seal bag. Write the date on the bag, and then you can freeze your pizza dough for up to 3 months.
Have you made Chorizo Pizza?
We're all ears, tell us what you thought of Chorizo Pizza , good or bad Tag us on our Pinterest, Facebook or Twitter and let us know what you thought of it! I'd love to know.
Featured image: Source