Con Verdure
First created in Italy, this Con Verdure pizza is a appetizing vegetarian pizza that's worth making.
Baked as shown, the following pizza provides a heavenly flavor, matching the excellent smell to delight you.
Spend the time to find the freshest ingredients and complement them with a fantastic crust for your family and friends to enjoy a gratifying pizza feast.
Are you into Vegetarian pizza with Tomato sauce? Then you can't ignore this one.
Experimenting with pizza toppings is a great idea for a few reasons! First, it allows you to try new flavors and combinations that you may not have considered before. You might be surprised at how well certain toppings work together. Second, it can make your pizza-eating experience more exciting and fun. Instead of always ordering the same thing, you can switch it up and try something new.
Third, it can also be a great way to use up leftovers or ingredients you have on hand. You can add those veggies or meats that are sitting in the fridge to your pizza. Lastly, experimenting with pizza toppings can also be a great way to incorporate more nutritious ingredients into your diet, like adding some spinach or mushrooms to your pizza, it will not only make it more delicious but also healthy.
So, in short, experimenting with pizza toppings can be a great way to discover new flavors, have fun and make the most of ingredients you already have on hand.
Pizza in Italy
A Naples invention, Pizza originated in Italy in the 1700's, and they know how to craft the perfect pizza. Naples is the most famous location for pizza in the entire world, and you can still visit the world's oldest pizzeria, the stunning Antica Pizzeria Port'Alba.
Take a look at some of the other pizzas from Italy here.
Con Verdure Pizza at a glance

| | |
| --- | --- |
| Origin | Italy |
| Type | Vegetarian |
| Sauce | Tomato Sauce |
Con Verdure Pizza Recipe
For all the pizza enthusiasts, we've created a recipe for a scrumptious homemade Con Verdure Pizza that can be made either in your backyard pizza oven or on a pizza stone in your oven.
Preparation time

| | |
| --- | --- |
| Dough | 2 hours |
| Assembly | 10 minutes |
| Baking | 12-20 minutes |
Con Verdure Pizza Ingredients
Choose enough pizza toppings for the amount of pizzas you will be creating. The pizza sauce and dough ingredients below are designed for 3-4 pizzas, so scale up or down, based on your requirements.

Simple Pizza dough
1 cup (250 ml) luke-warm water
400 g (2 2/3 cups) 00 or pizza flour
2 tsps (7 g sachet) dried yeast
3 tbsps (1/4 cup) olive oil
2 tsps salt
Con Verdure Pizza Toppings
Toppings used in this pizza recipe, are;
Mozzarella
Assorted Vegetables

Easy Tomato Pizza Sauce
1 small can (6oz/170g) tomato paste
1 can (15oz/420g) crushed or diced tomatoes
Two garlic cloves
1 tbsp dried Italian herbs
1 tsp salt
1/4 small brown onion
Want to try a different sauce? See our article on the different types of pizza sauces.
TIP
You can click on any of the tags at the bottom of this page, to find other pizzas besides Con Verdure Pizza, that use that topping.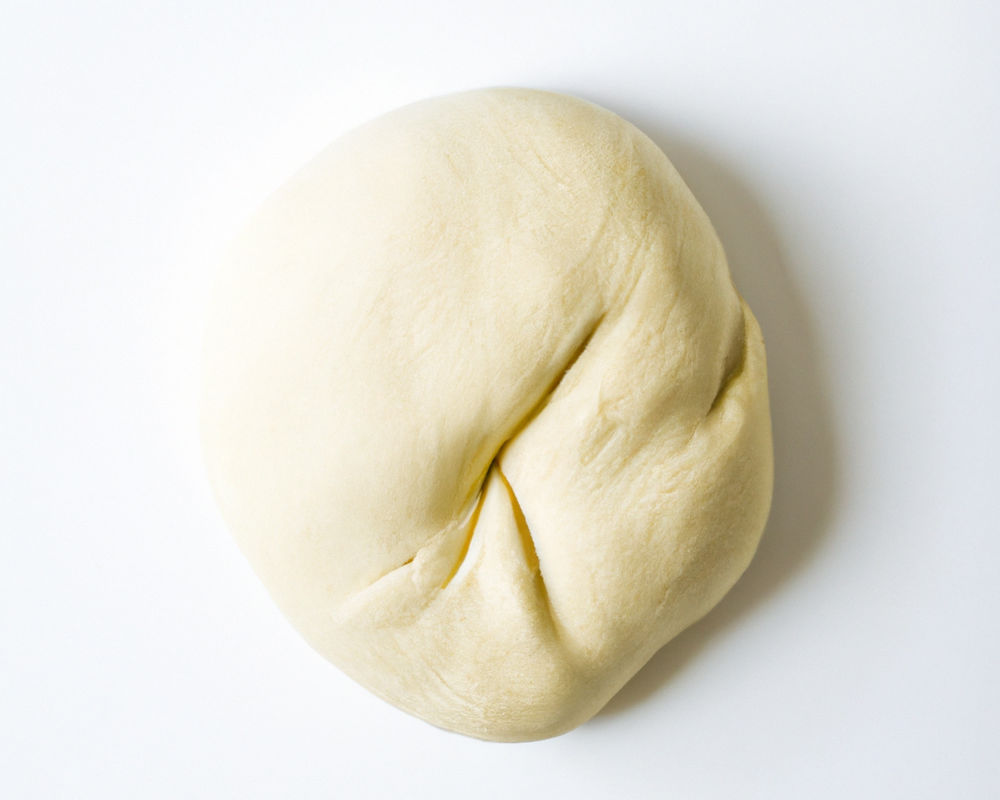 Pizza Dough Method
If you don't have much time, grab a premade pizza base at your local grocery store, or hand make your own pizza dough following the simple steps below. Some shops even carry premade pizza dough in balls.
Whisk the lukewarm water and yeast in a plastic or glass jug. Let mixture stand for five minutes.
Add salt and flour in a large bowl. Create a hollow well in the middle and gently pour the liquid yeast mixture and oil.
Using a spatula, or your hands, mix the dough really well until smooth. Turn out dough onto a lightly floured work surface and knead for five minutes.
Lightly oil a bowl, and place dough in it and cover with plastic wrap. Leave in a warm place to rise for 30 minutes to an hour, or until it doubles in size.
Turn dough out onto a lightly floured surface and knead gently for another 5 minutes or until smooth.
Sprinkle a little flour on the bench before rolling to prevent dough from sticking.
Divide the dough into balls, and roll out bases to desired size.
TIP: We have other dough recipes if you would like to try your hand at sourdough, poolish or more.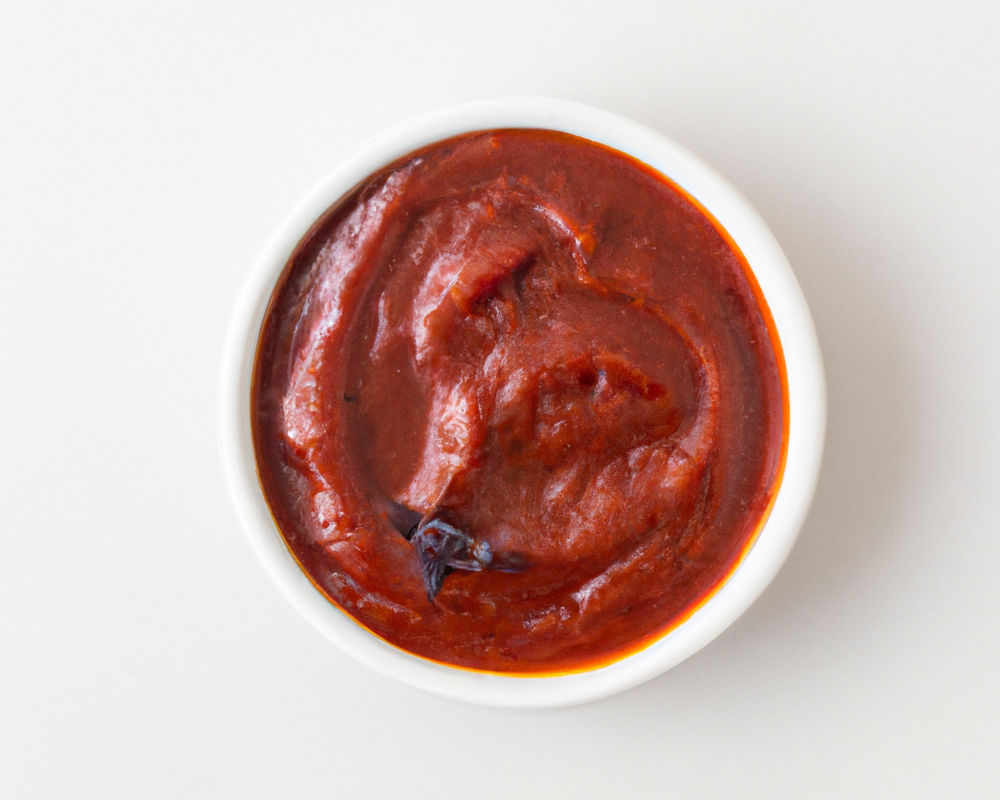 Tomato Pizza Sauce Method
It takes around five minutes to make this tasty pizza sauce following the simple steps below, or you can purchase a bottle of pizza sauce at your local supermarket.
Stir in all ingredients in a large bowl.
Using either a whisk, or blender, mix well.
Let sit for five minutes.
The pizza sauce is ready to use immediately or chill in fridge for 2-3 days.
You can also freeze any leftover sauce for up to 3 months.
If your sauce seems to runny, add some more tomato paste.

Preparing Con Verdure Pizza
Preheat your oven to at least 450 degrees for 30 minutes or longer.
Spread out pizza dough on floured surface.
If you have a pizza peel, you can create your pizza on it (after flouring).
Start by spreading the sauce all over the base. This pizza uses Tomato Sauce. Spread the Tomato Sauce Thinly yet evenly, leaving a margin for the crust.
Add the largest toppings first – typically meat or seafood, then the smaller toppings.
Add cheese last, and sprinkle it all over to help keep the toppings in place when it melts.
This pizza has the following toppings:
Mozzarella
Assorted Vegetables
Whilst this pizza is delicious by itself, yet why not enjoy it with a fresh salad?
Baking
Put the Con Verdure pizza on the middle shelf of the oven and wait for approximately 10 minutes.
After roughly 10 minutes, check on the pizza.
Pizza should be ready within 15 minutes. However, allow it to cook to personal taste.

About Mozzarella
Fresh Mozzarella is typically white, however when seasoned it can change to light yellow, depending on the animal's diet. Due to its high moisture content, it is traditionally served the day after it is made, however it can be kept in brine for a week, or even longer if packaged well.
Mozzarella was first cited in an Italian cookbook in 1570. Nowadays, Mozzarella can be twisted to form a plait, and called Treccia. You can also buy it as a smoked cheese, called Affumicata.

Pizza Tools
When making Con Verdure Pizza, I suggest you just use what you have available, without spending any money. My recommended basic pizza tool list is…
Glass Measuring Jug
A good quality, heavy glass measuring jug with clear marking for various measures to me is a must. I hate taking chances with portions, so it's an important tool for me.
Dough Proofing Box
If you make a lot of dough through the year, you'll find owning a pizza dough proofing box very useful.
Glass Measuring Jug
I hate taking chances with portions, so having a quality glass jug with clear to read measurements a vital kitchen tool for me.

Vegetables
Add your favorite vegetables, and try a mix that you haven't used before.
Exploring toppings is a fun way to enjoy pizza and the art of creating them.
Interesting…
These are all true, believe me!
Celebrate everything cheese pizza
Did you know the US celebrates National Cheese Pizza Day, every 5th of September.
A couple of dollars
As a whole, US pizza restaurants sold US$45.6 billion worth of the good stuff in 2021. That was actually less than the US$46.24 billion the year before.
Most expensive pizza sold at an online auction
The "Pizza Royale 2007", created by Domenico Crolla (UK/Italy) for the premiere of Casino Royale (2007), was auctioned off for charity on eBay to an Italian lawyer for a record £2,150 US$3,321.

Pizza making FAQ
Want to know how to make delicious pizza at home? Here are some FAQ and their answers to the most common pizza making questions.
Can I use pastry flour instead of 00 flour for making pizza dough?
Yes, you can, however you will find that bread flour would be a better choice. In order of preference, I would suggest 00 flour, bread flour then pastry flour. If it's all you have, then give it a shot, and maybe search for a pizza dough recipe that calls for pastry flour.
How long can pizza sit out?
You shouldn't leave pizza out in the open uncovered, for more than a few hours. In fact, I would put it in an air tight container within an hour, if it weren't being eaten.
How long should I leave stretched out dough out before making pizza?
As short a time as possible. The longer you leave it, the more chance that your dough will stick to whatever surface it is on, will become moist and soggy or will start drying out. It's best to roll out a ball of dough just prior to adding the pizza sauce and toppings.
Have you made Con Verdure Pizza?
Con Verdure Pizza review, let us know what you think! Tag us on our Pinterest, Facebook or Twitter and let us know what you thought of it! I'd love to know.
Featured image: Source