Crab Rangoon
Created in China, this Crab Rangoon pizza is a delightful seafood pizza that's easy to make.
Carefully made, this pizza style provides a good flavor with a classic smell to delight you.
Ensure you always pick the best ingredients and complement them with a fantastic crust for you and friends to enjoy a enjoyable meal.
If you like Seafood pizza with a White pizza sauce then you will enjoy this.
Pizza is a tasty food all around the world, but did you know that it can be quite different depending on where you go? That's because the ingredients, cooking methods, and pizza-making traditions vary greatly from place to place. For example, in Italy, pizza is typically made with simple and high-quality ingredients such as fresh mozzarella and tomatoes, and cooked in a wood-fired oven, which gives it its characteristic soft and chewy crust.
Meanwhile, in America, pizza is often loaded with toppings and cooked in a gas oven, resulting in a much crispier crust. Even within the same country, you can find different regional variations. For example, in New York, you will find the classic thin-crust pizza, while in Chicago, you will find a deep-dish pizza with a thick crust.
The unique characteristics of pizza in different places make it a fascinating food to explore and try. It's like a cultural exploration, one slice at a time!
Pizza in China
There's an old tale that Pizza originated in China. When Marco Polo came to China, he encountered scallion pie, a flat bread that uses dough instead of a batter. When Marco Polo returned to Italy he met a chef from Naples at a dinner party and persuaded him to recreate the dish, putting the fillings on top of the dough instead of the inside.
Take a look at some of the other pizzas from China here.
Crab Rangoon Pizza at a glance

| | |
| --- | --- |
| Origin | China |
| Type | Seafood |
| Sauce | White Sauce |
Crab Rangoon Pizza Recipe
Below we've created a recipe for you to make a delicious homemade Crab Rangoon Pizza whether it be in your wood fired pizza oven or using a pizza stone.
Preparation time

| | |
| --- | --- |
| Dough | 2 hours |
| Assembly | 10 minutes |
| Baking | 12-20 minutes |
Crab Rangoon Pizza Ingredients
Ensure you have enough pizza toppings for the amount of pizzas you plan to make. The pizza sauce and dough ingredients below are designed for 3-4 pizzas, so scale up or down, based on your requirements.

Simple Pizza dough
400 g (2 2/3 cups) plain flour, plus extra to dust
250 ml (1 cup) lukewarm water
7 grams (2 tsps) dried yeast
2 teaspoons table salt
1/4 cup (3 tbsp) extra virgin olive oil
Crab Rangoon Pizza Toppings
Toppings used in this pizza recipe, are;
Crab
Wonton Wrappers
Mayonnaise
Onion
Lemon Juice
Worcestershire Sauce
Garlic

Easy White Sauce
2 tbsp unsalt butter
2 tbsp flour
1 1/4 full cream milk
1/4 parmesan (shredded)
2 x cloves garlic (shredded or minced)
1/4 tsp sea salt
1/8 tsp black pepper
Want to try a different sauce? See our article on the different types of pizza sauces.
TIP
You can click on any of the tags at the bottom of this page, to find other pizzas besides Crab Rangoon Pizza, that use that topping.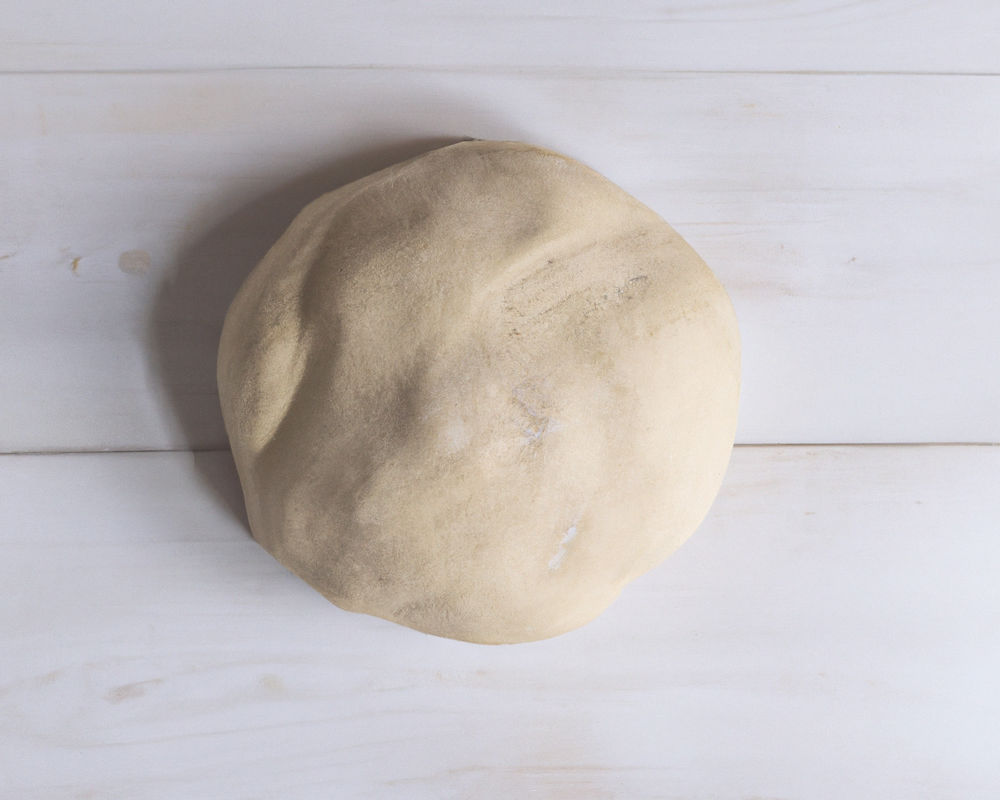 Pizza Dough Method
You purchase a premade pizza base at your local store, or if you have time, make your own homemade dough following the simple steps below.
Whisk yeast and lukewarm water in glass or plastic container. Let stand for approximately 5 minutes.
Add salt and flour in a large bowl. Create a hollow well in the middle and gently pour the liquid yeast mixture and oil.
Using your hands or spatula, gently combine the flour mixture until smooth. Then turn out dough onto lightly floured surface and hand knead for roughly five minutes.
Place the dough mixture in to an oiled bowl, and cover with plastic wrap. Leave in a warm place until the dough has at least risen to double in size.
Turn dough out onto a lightly floured surface. Hand knead gently for five minutes until reasonably smooth.
Divide dough mix into equal amounts, now roll out the bases to the desired size.
Sprinkle some flour on work surface before rolling out dough to prevent any sticking.
TIP: We have other dough recipes if you would like to try your hand at sourdough, poolish or more.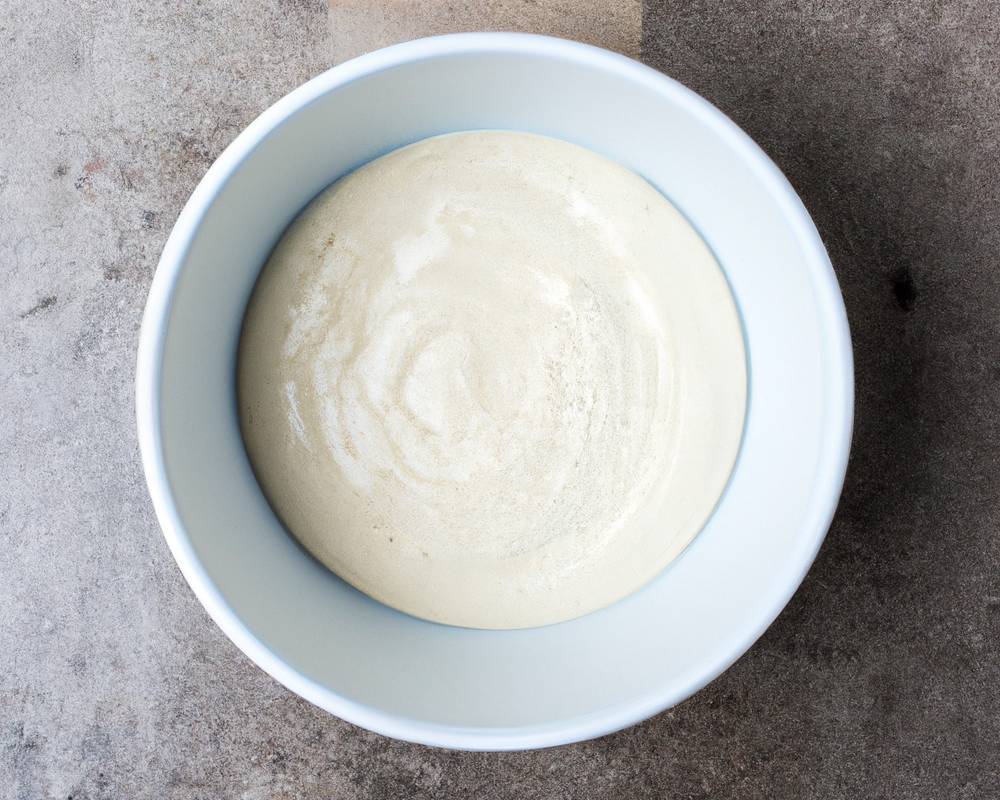 Easy White Pizza Sauce Method
You can make this delicious pizza sauce following the simple steps below, or you can purchase a pizza sauce at your local store.
Melt the butter in small saucepan over medium heat. Whisk flour in, and continue whisking for another 1-2 minutes.
Whisk constantly whilst slowly adding milk, until smooth, bubbly and thickened.
Whisk in the pepper, garlic and salt.
Slowly add parmesan cheese and whisk for 30 seconds more. Take off heat and continue whisking until parmesan is melted and sauce becomes smooth. Now, set aside to cool.
Don't boil after adding cheese or sauce may curdle. Once cool, use on pizzas straight away. May be refrigerated for up to five days.
To streamline the pizza-making process, make the sauce ahead of time and store it in the fridge.

Preparing Crab Rangoon Pizza
Preheat your oven to roughly 500 degrees.
Roll out the dough to either slightly smaller than your pizza stone or tray.
Alternatively, if you have a pizza peel, roll out to be smaller than that.
You start by spreading the sauce around. This pizza calls for White Sauce. Spread the White Sauce evenly using the back of a large spoon or ladle.
Then start adding the largest ingredients, then work your way down. The last is any cheese topping, such as Mozzarella, which you should evenly cover the other toppings with, and then finally any herbs.
Toppings to put on this pizza are;
Crab
Wonton Wrappers
Mayonnaise
Onion
Lemon Juice
Worcestershire Sauce
Garlic
Whilst this pizza is flavorsome as is, or you could with other pizzas as well?
Cooking
Put the Crab Rangoon pizza on the middle shelf in oven, and wait ten minutes.
After 10 minutes, open the door and check the pizza.
This pizza should take approximately 15 minutes, however allow it to cook to personal taste.

About Cream Cheese
Cream cheese is a soft, mild-tasting fresh cheese made from milk and Cream. It is meant to be consumed fresh, Cream cheese is not naturally matured, so it differs from other soft cheeses such as Brie and Neufchâtel.
It is comparable in taste and production methods to Mascarpone and Boursin. Whether it's in sweet, savoury, keto or healthy dishes, Cream cheese is one versatile ingredient.

Pizza Tools
When making Crab Rangoon Pizza, I always recommend that you use whatever kitchen items you have. My basic pizza tools are…
Pizza Stone
A pizza stone is a great way to up your pizza game at home. Read more about cooking with a Pizza Stone.
Food Containers
Leftovers need to go somewhere, and I hate using lots of plastic wrap or alfoil. I prefer good air tight clear containers for my fridge.
Dough Containers
Dough storage containers must be of high quality and airtight.

Mayonnaise
Mayonnaise (aka Mayo) typically contains Oil, eggs, and an acid, such as Vinegar or lemon Juice. There are a few healthy elements to Mayo, such as vitamin E, for heart health, and vitamin K, for blood clotting. It can also be made with healthy omega-3 fatty acids.
Whilst not a typical ingredient, Mayonnaise goes really well with any Pizza that has savory toppings and Tomato sauce base. It's great on a meatlovers, Pepperoni pizza or four cheese pizza.
Pizza Facts
These facts will interest you.
Poor anchovies
There is a National Pizza with the Works Except Anchovies Day, which although a mouthful, is held on November 12 each year.
Would you try pizza perfume?
Pizza Hut Canada released a limited-edition pizza perfume, back in 2012. The scent was described as 'freshly baked, hand-tossed dough.' I love pizza, but no.
Don't worry, be happy
In Cambodia, some pizzerias have marijuana topped 'happy pizzas' on their menu.

Seafood Pizzas
Keen on seeing more than Crab Rangoon pizza? We have plenty of other Seafood pizza recipes to look at, as well. Enjoy!

Pizza making FAQ
Below we've compiled the most common pizza making questions and provided expert answers. Are you looking for how to make delicious pizza at home? Please read on!
How do I find the best pizza dough recipe, given there are so many?
You aren't wrong – there are seemingly thousands of pizza dough recipes out there, and it is hard to know what works best for each person. Overwhelmed? Try your hand at the simplest looking ones first, and as you build your pizza dough making confidence, turn your hand to some of the many other different pizza dough recipes. Before you know it, you'll find one that satisfies everyone's tastes in your group.
What is calabrese pizza?
A Calabrese style Pizza usually has a small amount of grated cheese, a slightly thicker crust and multiple toppings (including spicier ones).
Who delivers pizza underwater?
Daniel Blezio is a certified scuba diver and instructor. His daily duties include bringing guests their belongings and he also delivers pizza to guests of the Jules Undersea Lodge, located 22 feet below sea level in a Florida Keys lagoon.
Have you made Crab Rangoon Pizza?
We're eager to hear your thoughts on Crab Rangoon Pizza , did you love it or hate it? Tag us on our Pinterest, Facebook or Twitter and let us know what you thought of it! I'd love to know.
Featured image: Source