Crab Sticks
Originating from China, this Crab Sticks pizza is a tasty seafood pizza worth trying at home.
Baked with love, this pizza gives a delectable flavor, coupled with an extraordinary smell to delight you.
Take time to invest in perfect ingredients and add them to a fantastic crust for you to enjoy a delicious pizza meal.
If you enjoy a tasty Seafood pizzas with a Thousand Island pizza sauce then you my friend are in luck with this one.
Pizza is a delicious food all around the world, but did you know that it can be quite different depending on where you go? That's because the ingredients, cooking methods, and pizza-making traditions vary greatly from place to place. For example, in Italy, pizza is typically made with simple and high-quality ingredients such as fresh mozzarella and tomatoes, and cooked in a wood-fired oven, which gives it its characteristic soft and chewy crust.
In contrast, in America, pizza is often loaded with toppings and cooked in a gas oven, resulting in a much crispier crust. Even within the same country, you can find different regional variations. For example, in New York, you will find the classic thin-crust pizza, while in Chicago, you will find a deep-dish pizza with a thick crust.
The unique characteristics of pizza in different places make it a fascinating food to explore and try.
Pizza in China
There's an old tale that Pizza originated in China. When Marco Polo came to China, he encountered scallion pie, a flat bread that uses dough instead of a batter. When Marco Polo returned to Italy he met a chef from Naples at a dinner party and persuaded him to recreate the dish, putting the fillings on top of the dough instead of the inside.
Take a look at some of the other pizzas from China here.
Crab Sticks Pizza at a glance

| | |
| --- | --- |
| Origin | China |
| Type | Seafood |
| Sauce | Thousand Island Sauce |
Crab Sticks Pizza Recipe
There is a recipe below for you to make a Crab Sticks Pizza either in your wood fired pizza oven or the oven in your kitchen.
Preparation time

| | |
| --- | --- |
| Dough | 2 hours |
| Assembly | 10 minutes |
| Baking | 12-20 minutes |
Crab Sticks Pizza Ingredients
Choose enough pizza toppings for the amount of pizzas you will be creating. The pizza sauce and dough ingredients below are designed for 3-4 pizzas, so add more or less, if required.

Simple Pizza dough
250 ml (1 cup) lukewarm water
2 2/3 cups (400 grams) 00 fine flour
7 grams (2 tsps) dried yeast
1/4 cup (3 tbsp) olive oil
2 tsps salt
Crab Sticks Pizza Toppings
Toppings used in this pizza recipe, are;
Crab Sticks
Mozzarella
Lemon Juice
Garlic

Thousand Island Dressing
3/4 cup mayonnaise
3 gherkins, finely chopped
2 1/2 tbsp tomato sauce
2 tsp worcestershire sauce
Want to try a different sauce? See our article on the different types of pizza sauces.
TIP
You can click on any of the tags at the bottom of this page, to find other pizzas besides Crab Sticks Pizza, that use that topping.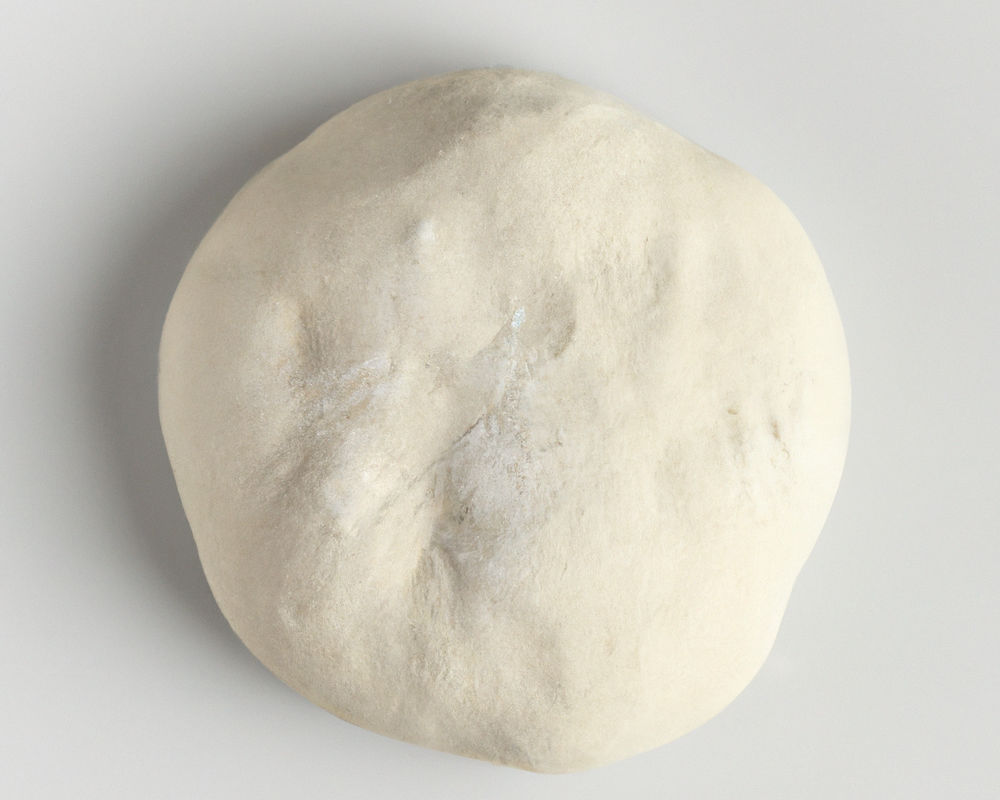 Pizza Dough Method
Either make your own pizza dough following the simple steps below, or buy a premade pizza base at your local store.
Whisk yeast and lukewarm water in a jug. Leave sitting for roughly five minutes.
Add flour and salt in a large bowl. Create a well in the centre of the flour. Pour in the liquid yeast mixture and the oil.
Using dough mixer or hands, gently mix dough until smooth. Place pizza dough on a lightly floured work surface and then knead by hand for five minutes.
Lightly oil a bowl, and place mixture in and cover with plastic wrap. Leave in a warm place to rise until the dough doubles in size.
Pour dough mix out onto a clean, floured surface. Now hand knead gently for another five minutes.
Divide dough mixture into equal sized balls. Hand stretch or roll out the bases to the expected size.
Spread some flour on kitchen bench before rolling, in order to prevent sticking.
TIP: We have other dough recipes if you would like to try your hand at sourdough, poolish or more.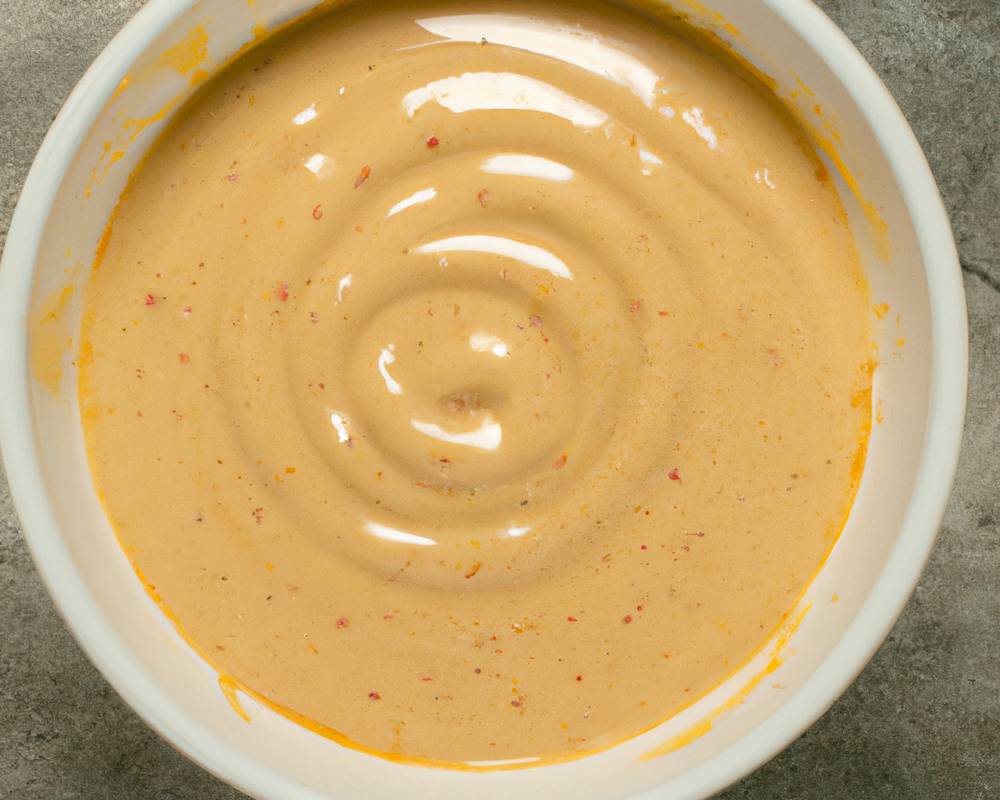 Thousand Island Dressing
Here's a very easy method to make your own thousand island dressing.
Place mayonnaise, tomato sauce, worcestershire sauce and gherkins in a bowl.
Stir well until combined.
Add salt and pepper to season.
May keep in fridge for up to 2 days.

Preparing Crab Sticks Pizza
Switch oven on to at least 450 degrees and preheat for at least 30 minutes.
Stretch out dough into a circle, on a floured surface.
If you are using a pizza steel or stone, make sure it is preheating in oven.
Now it's time to add the sauce. This recipe calls for Thousand Island Sauce. Spread the Thousand Island Sauce around the pizza base, leaving a gap at edges.
Add your ingredients in size, from the largest to smallest.
Cheese should be sprinkled on at the end.
Toppings for this pizza are;
Crab Sticks
Mozzarella
Lemon Juice
Garlic
I find this pizza very tasty on its own, or why not with another pizza variety?
Baking time
Put the Crab Sticks pizza in the middle of your oven (on a stone if you have one) and set timer for 10 minutes.
After roughly 10 minutes, check on the pizza.
Pizza should be ready within 15 minutes. However, allow it to cook to personal taste.

About Garlic
Globally, more than 10 million tons of garlic are produced every year. Many ancient civilisations, such as the Egyptians and Romans, embraced Garlic for its medicinal properties.
So many cuisines across the globe use Garlic. So many different dishes use garlic, it is probably easier to list the dishes that Garlic doesn't go in. Garlic is a fantastic topping on pizza.

Pizza Tools
When making Crab Sticks Pizza, I always recommend that you use what you have available, without spending lots of money. My basic pizza tool list is…
Wooden Rolling Pin
Many people prefer hand stretching, however every cook really should have a good wooden roller nearby too.
Mesh Sieve
You will find having a seive such a useful element for pizza making as well as all your baking. It's great to filter all flours through a fine mesh sieve, to make sure they're ready for use.
Bench Scrapers
Good quality metal or plastic bench scrapers make it so much esier to both cut your dough, and scrape your bench. I prefer plastic to avoid scratching my bench.

Crab Sticks
Crab sticks, a savory and delicious seafood addition to pizzas, are becoming increasingly popular as a topping for different pizzas. The succulent texture of crab sticks adds an interesting contrast to the crispy crust of a pizza, making it even more delectable.
Often used in sushi recipes and salads, crab sticks can also be used as a topping for pizzas to provide an exciting twist on the traditional dish. The flavor profile of this seafood addition has something for everyone; from those who like mild flavors to those with more adventurous taste buds.
Interesting…
These are all true, believe me!
Celebrate everything cheese pizza
Did you know the US celebrates National Cheese Pizza Day, every 5th of September.
A couple of dollars
As a whole, US pizza restaurants sold US$45.6 billion worth of the good stuff in 2021. That was actually less than the US$46.24 billion the year before.
Most expensive pizza sold at an online auction
The "Pizza Royale 2007", created by Domenico Crolla (UK/Italy) for the premiere of Casino Royale (2007), was auctioned off for charity on eBay to an Italian lawyer for a record £2,150 US$3,321.

Pizza making FAQ
Want to know how to make fantastic pizza at home? Here are some helpful answers to the most frequently asked questions.
What seasoning for pizza?
You can add all sorts of seasonings to pizza. Our favourites include pepper, chilli flakes and herbs. Mix and match until you find the combination you enjoy the most.
What is clean cut pizza?
A clean cut pizza is when they use clean cutting instruments to cut the pizza. See our article on clean cut pizza for more information.
How long after gallbladder surgery can I eat pizza?
Doctors will normally suggest that you wait at least 4-6 weeks after gallbladder sujrgery before eating pizza. Even then, they will suggest you only eat small amounts of pizza, and roughly once per month.
Have you made Crab Sticks Pizza?
Crab Sticks Pizza matters to us, let us know! Tag us on our Pinterest, Facebook or Twitter and let us know what you thought of it! I'd love to know.
Featured image: Source