Curry Mango Chicken
First made in Australia, this Curry Mango Chicken pizza is a scrummy chicken pizza worth making at home.
Carefully made, the following pizza gives a delightful flavor, matching the excellent smell.
Take time to invest in high quality ingredients and add them to a perfect base for your family and friends to enjoy a gratifying pizza feast.
Are you into Chicken pizza with Curry sauce? This pizza right here is screaming your name.
Pizza is a delicious and versatile food that's perfect for any occasion. Whether you're in the mood for a quick lunch, a casual dinner with friends, or a celebration, pizza is always a great choice.
Not only is it tasty, but it's also a convenient option that can be customized to your preferences.
With a variety of toppings to choose from, you can make a pizza that's tailored to your specific tastes. Plus, it's a great way to get in your daily dose of carbs and protein. So why not treat yourself to a pizza today and experience the joy of all that gooey cheese and savory toppings!
Pizza in Australia
Did you know? Pizza is Australia's favourite takeaway food by far. 34% of Australians say it's their preferred choice. The next most popular takeaway is Chinese at 15%.
Take a look at some of the other pizzas from Australia here.
Curry Mango Chicken Pizza at a glance

| | |
| --- | --- |
| Origin | Australia |
| Type | Chicken |
| Sauce | Curry Sauce |
Curry Mango Chicken Pizza Recipe
Below we've created a recipe for you to make a delicious homemade Curry Mango Chicken Pizza either in your woodfired oven or your typical kitchen oven.
Preparation time

| | |
| --- | --- |
| Dough | 2 hours |
| Assembly | 10 minutes |
| Baking | 12-20 minutes |
Curry Mango Chicken Pizza Ingredients
Ensure you have enough pizza toppings for the amount of pizzas you plan to make. The pizza sauce and dough ingredients below are designed for 3-4 pizzas, so add more or less, if required.

Simple Pizza dough
2 tsps (7 g sachet) dried yeast
1 cup (250 ml) luke-warm water
400 g (2 2/3 cups) 00 or pizza flour
2 tsps salt
3 tbsps (1/4 cup) olive oil
Curry Mango Chicken Pizza Toppings
Toppings used in this pizza recipe, are;
Roast Chicken
Cheese
Mango

Easy Tomato Pizza Sauce
1 can (15oz/420g) tomatoes, whole or crushed
1 can (6oz/170g) tomato paste
2 large garlic cloves
1/4 a small onion
1 tbsp dried Italian herbs
1 tsp salt
Want to try a different sauce? See our article on the different types of pizza sauces.
TIP
You can click on any of the tags at the bottom of this page, to find other pizzas besides Curry Mango Chicken Pizza, that use that topping.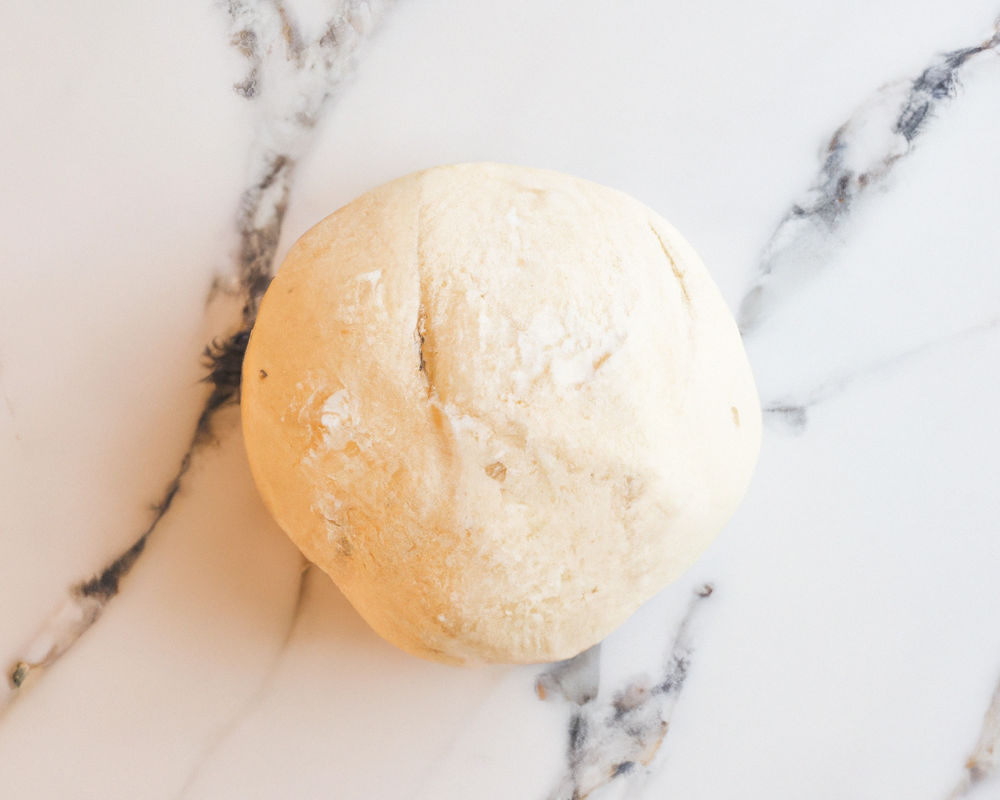 Pizza Dough Method
If you don't have much time, grab a premade pizza base at your local grocery store, or hand make your own pizza dough following the simple steps below. Some shops even carry premade pizza dough in balls.
Whisk the lukewarm water and yeast in a plastic or glass jug. Let mixture stand for five minutes.
Add salt and flour in a large bowl. Create a hollow well in the middle and gently pour the liquid yeast mixture and oil.
Using a spatula, or your hands, mix the dough really well until smooth. Turn out dough onto a lightly floured work surface and knead for five minutes.
Lightly oil a bowl, and place dough in it and cover with plastic wrap. Leave in a warm place to rise for 30 minutes to an hour, or until it doubles in size.
Turn dough out onto a lightly floured surface and knead gently for another 5 minutes or until smooth.
Sprinkle a little flour on the bench before rolling to prevent dough from sticking.
Divide the dough into balls, and roll out bases to desired size.
TIP: We have other dough recipes if you would like to try your hand at sourdough, poolish or more.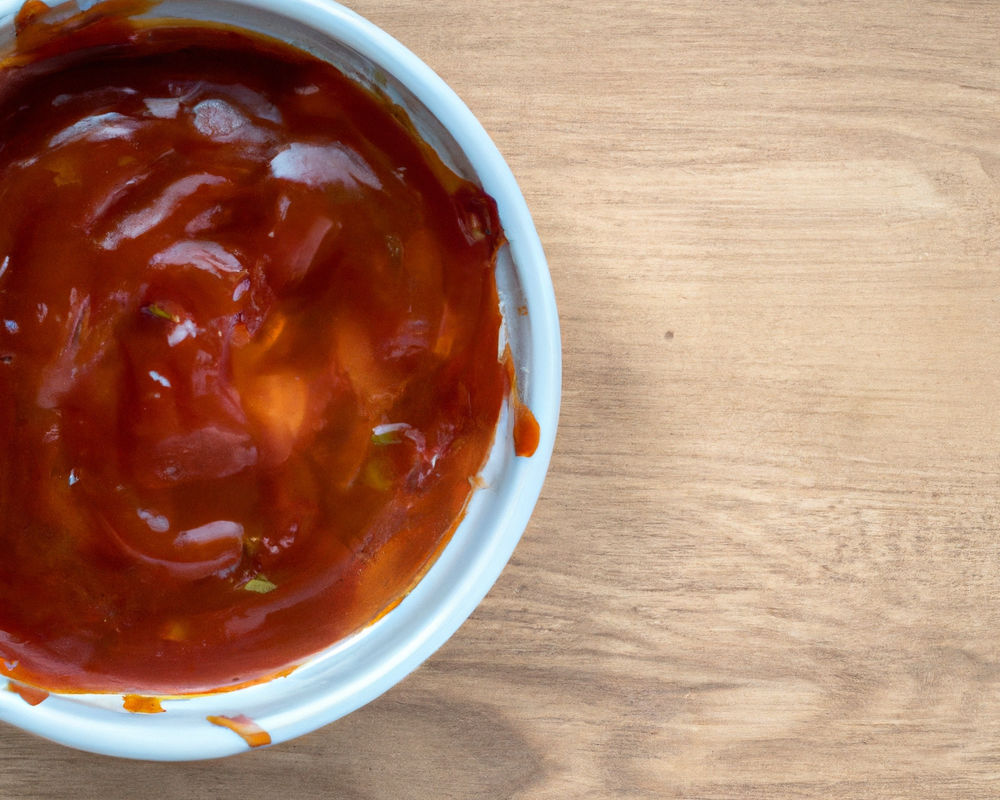 Tomato Pizza Sauce Method
You can make this delicious pizza sauce following the simple steps below, or you can purchase a pizza sauce at your local store.
Combine all ingredients in a large bowl.
Using either a whisk, or blender, mix well.
Let sit for five minutes.
Your sauce is now ready to use or keep in the fridge for up to 3 days.
You can also freeze leftover sauce.
If the sauce turns out too thick, add a splash of olive oil or water to reach the desired consistency.

Preparing Curry Mango Chicken Pizza
Preheat your oven to roughly 500 degrees.
Roll out the dough to either slightly smaller than your pizza stone or tray.
Alternatively, if you have a pizza peel, roll out to be smaller than that.
You start by spreading the sauce around. This pizza calls for Curry Sauce. Spread the Curry Sauce evenly using the back of a large spoon or ladle.
Then start adding the largest ingredients, then work your way down. The last is any cheese topping, such as Mozzarella, which you should evenly cover the other toppings with, and then finally any herbs.
Toppings to put on this pizza are;
Roast Chicken
Cheese
Mango
Whilst this pizza is good on its own, or why not with other pizzas as well?
Oven time
Put the Curry Mango Chicken pizza on the middle shelf of the oven and set a timer for 10 minutes.
After 10 minutes, open the door and check the pizza.
This pizza should take approximately 15 minutes, however allow it to cook to personal taste.

About Roast Chicken
Roast chicken is one of the most popular and versatile proteins available, and it's also a great addition as a pizza topping.
Juicy and succulent, roast chicken enhances the flavor of any meal with its subtle yet rich taste.

Pizza Tools
When making Curry Mango Chicken Pizza, I always recommend that you use what you have available, without spending lots of money. My basic pizza tool list is…
Pizza Steel
A pizza steel is very similar to a pizza stone, and works the same way in a normal kitchen oven.
Dough Mixer
OK, so this isn't vital, but if you make enough pizza, breads, etc it is worth investing in a good mixer for your dough.
Mesh Sieve
You will find having a seive such a useful element for all your baking, not just for pizza. It's great to filter all flours through a fine mesh sieve before adding to recipes.

Cheese
There are around 2,000 different varieties of cheese around the world. It has been proven to date back to at least 8,000 years ago. It is a fantastic source of calcium, protein and phosphorus.
Cheese can be made not only with cow milk, but also with buffalo, horse, goat and even camel milk. It's a clever gift idea too. A giant wheel of Cheddar cheese was given to Queen Victoria as a wedding gift.
Strange Pizza Facts
Here are some facts about pizza.
Pizza as currency
The world's first pizza ATM went live in 2016, at Xavier University, Ohio. Customers can purchase a medium pizza using a touchscreen, which the machine then heats up and dispenses through a slot.
Most expensive pizza sold at an online auction
The "Pizza Royale 2007", created by Domenico Crolla (UK/Italy) for the premiere of Casino Royale (2007), was auctioned off for charity on eBay to an Italian lawyer for a record £2,150 US$3,321.
Longest calzone
The longest calzone came in at a whopping length of 18.22 m (59 ft 9.5 in) in July 2019. It was achieved by The Vaughan Pizza Fest and Roberto Vergalito (both Canada) at Revel Park in Vaughan, Ontario, Canada.

Chicken Pizzas
Keen on seeing more than Curry Mango Chicken pizza? We have plenty of other Chicken pizza recipes to look at, as well. Enjoy!

Pizza making FAQ
Want to know how to make fantastic pizza at home? Here are some FAQ and their answers to the most common pizza making questions.
How to defrost pizza dough?
You should defrost frozen pizza dough by leaving it in a warm place for at least a few hours. You can also then use the defrost mode on your microwave to speed up the process a little.
Can I make pizza without making pizza dough?
Absolutely! Just buy a premade base at your shopping centre, or even ask your local pizza store if they will sell you some bases or dough. It's amazing how many people will willingly do this, to encourage you to start your homemade pizza hobby.
Can I use Baking Powder instead of yeast?
I don't recommend using baking powder as a replacement at all. Baking powder is a chemical leavener. It isn't the same as yeast at all. Yeast is an organism that enables pizza dough to develop richer flavors and texture. Types of bread that are made with chemical leaveners are a totally different texture than pizza.
Have you made Curry Mango Chicken Pizza?
We'd love to hear your thoughts on Curry Mango Chicken Pizza ! Tag us on our Pinterest, Facebook or Twitter and let us know what you thought of it! I'd love to know.
Featured image: Source