Dak Galbi
Dak galbi is a Korean spicy stir-fried chicken dish marinated in a mix of spicy Korean sauce then stir fried with rice cakes, sweet potatoes, green cabbage, and perilla leaves. In Korean, Dak means chicken, and galbi means ribs.
Dakgalbi pizza is a fusion of korean and italian cuisine. A spicy char-grilled chicken and a sweet pineapple makes a wonderful combination on a crunchy thin pizza base.
Use your time to get the freshest ingredients and add them to a fantastic crust for your family and friends to enjoy a gratifying pizza meal.
In the mood for a Meat pizza using a Hot BBQ sauce? Then keep scrolling for this recipe.
Pizza is truly a global phenomenon! One reason for its worldwide appeal is that it can be easily adapted to different cultures and tastes. For example, in Italy, pizza typically has a thin crust and simple toppings, whereas in the United States, pizza often has a thicker crust and more elaborate toppings. This adaptability allows for the creation of local and regional specialties that people can enjoy.
Another reason pizza is so beloved around the world is its accessibility and convenience, both in terms of making it at home or ordering it from a local pizzeria or even delivered to your doorstep. It's a dish that can be enjoyed by people of all ages and backgrounds, making it a perfect food for any occasion.
Finally, pizza is just delicious! The combination of gooey melted cheese, savory tomato sauce and various toppings creates a flavor explosion in your mouth that is hard to resist. It's no wonder that pizza has become a beloved food around the world.
Pizza in South Korea
Pizza isn't regularly consumed in South Korea, compared to many other local dishes. Most South Korean meals are based on rice, Meat, seafood and vegetables. The very tasty Kimchi is served with just about every meal.
Take a look at some of the other pizzas from South Korea here.
Dak Galbi Pizza at a glance

| | |
| --- | --- |
| Origin | South Korea |
| Type | Meat |
| Sauce | Hot BBQ Sauce |
Dak Galbi Pizza Recipe
Below we've created a recipe for you to make a delicious homemade Dak Galbi Pizza from either a wood pizza oven or your typical kitchen oven.
Preparation time

| | |
| --- | --- |
| Dough | 2 hours |
| Assembly | 10 minutes |
| Baking | 12-20 minutes |
Dak Galbi Pizza Ingredients
Get enough of the toppings that you will need for the amount of pizzas you plan to make. The pizza sauce and dough ingredients below are designed for 3-4 pizzas, so scale up or down, based on your requirements.

Simple Pizza dough
7 grams (2 tsps) dried yeast
250 ml (1 cup) lukewarm water
400 g (2 2/3 cups) plain flour, plus extra to dust
2 teaspoons table salt
1/4 cup (3 tbsp) extra virgin olive oil
Dak Galbi Pizza Toppings
Toppings used in this pizza recipe, are;
Dak Galbi (spicy stir-fried Chicken)
Cheese
Onion
Pineapple
Thai Basil

Tomato Pizza Sauce
1 can (15oz/420g) crushed or diced tomatoes
1 small can (6oz/170g) tomato paste
Two garlic cloves
1 tbsp dried Italian herbs
1 tsp salt
1/4 small brown onion
Want to try a different sauce? See our article on the different types of pizza sauces.
TIP
You can click on any of the tags at the bottom of this page, to find other pizzas besides Dak Galbi Pizza, that use that topping.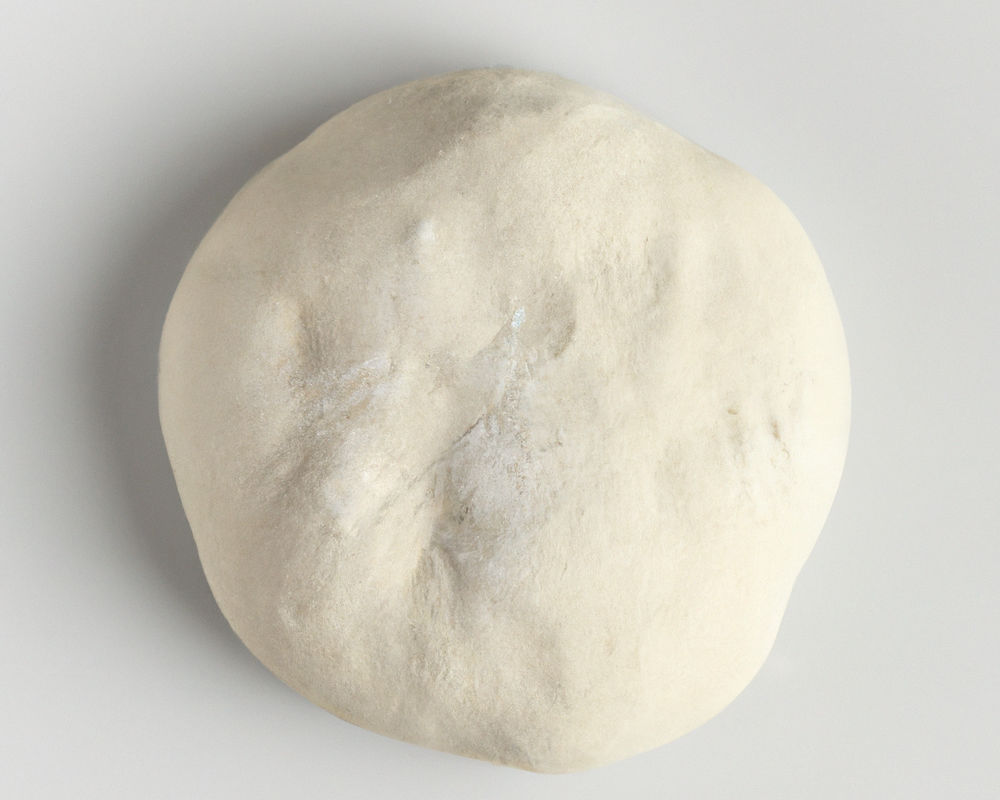 Pizza Dough Method
You purchase a premade pizza base at your local store, or if you have time, make your own homemade dough following the simple steps below.
Whisk yeast and lukewarm water in glass or plastic container. Let stand for approximately 5 minutes.
Add salt and flour in a large bowl. Create a hollow well in the middle and gently pour the liquid yeast mixture and oil.
Using your hands or spatula, gently combine the flour mixture until smooth. Then turn out dough onto lightly floured surface and hand knead for roughly five minutes.
Place the dough mixture in to an oiled bowl, and cover with plastic wrap. Leave in a warm place until the dough has at least risen to double in size.
Turn dough out onto a lightly floured surface. Hand knead gently for five minutes until reasonably smooth.
Divide dough mix into equal amounts, now roll out the bases to the desired size.
Sprinkle some flour on work surface before rolling out dough to prevent any sticking.
TIP: We have other dough recipes if you would like to try your hand at sourdough, poolish or more.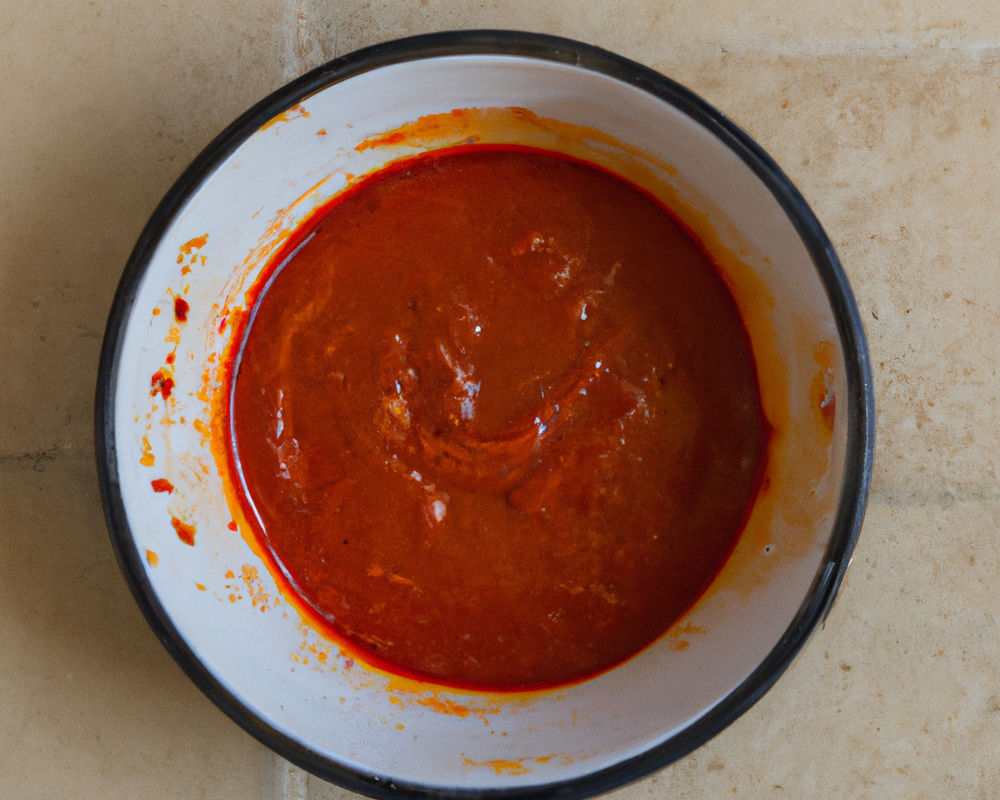 Tomato Pizza Sauce Method
It takes around five minutes to make this tasty pizza sauce following the simple steps below, or you can purchase a bottle of pizza sauce at your local supermarket.
Stir in all ingredients in a large bowl.
Using either a whisk, or blender, mix well.
Let sit for five minutes.
The pizza sauce is ready to use immediately or chill in fridge for 2-3 days.
You can also freeze any leftover sauce for up to 3 months.
The sauce will stay fresh for up to five days if you store it in the refrigerator.

Preparing Dak Galbi Pizza
Preheat your kitchen oven to approximately 500 degrees.
Roll out the dough to either slightly smaller than your pizza stone (if you have one) or on a metal tray for the kitchen oven.
Alternatively, if you have a pizza oven, roll out to be smaller than your pizza peel.
First, spread the sauce around. This pizza calls for Hot BBQ Sauce. Spread the Hot BBQ Sauce evenly using the back of a large spoon or the blunt side of a knife.
You should start by adding the largest ingredients, then work your way down. The last is any cheese topping, such as Mozzarella, which you should evenly cover the other toppings with, and then finally any herbs.
The toppings to include on this pizza are;
Dak Galbi (spicy stir-fried Chicken)
Cheese
Onion
Pineapple
Thai Basil
I find this pizza fantastic as is, or you could try it with other pizza types?
Baking time
Put the Dak Galbi pizza in the middle of your oven (on a stone if you have one) and set timer for 10 minutes.
In 10 minutes, open oven door and check.
The pizza should take roughly 15 minutes to cook, adjust time to cook to personal taste.

About Pineapple
A contentious pizza topping, Pineapples origins comes from the Brazilian rainforests, where in spread across south and Central America. In 1493, when Columbus landed there, the Spaniards called it "Pina" because it looks like a pinecone.
Recent studies have shown that the minerals and vitamins that appear naturally within Pineapple may strengthen your bones and reduce viral and bacterial infections.

Pizza Tools
When making Dak Galbi Pizza, I always recommend that you use what you have already, and avoid spending a ton of money. My recommended basic pizza tool list is…
Bench Scrapers
Good quality metal or plastic bench scrapers make it so much esier to both cut your dough, and scrape your bench. I prefer plastic to avoid scratching my bench.
Measuring Cups
Pizza making is all about precision, so having a full set of both wet and dry measuring cups on hand is critical. It is so important when making pizza dough to accurately measure all your ingredients.
Measuring Cups
Pizza making is all about precision. Having a set of both dry and wet measuring cups on hand is vital to accurately measure all your ingredients.

BBQ Sauce
Barbecue sauce is a sauce used as a topping, marinade, condiment or basting for Beef, Chicken and pork cooked on a barbecue, or in BBQ style cooking. Most BBQ sauces are vegan, and made with Vinegar, onion powder, Tomato Paste, liquid smoke, mustard and Black Pepper.
It is understood BBQ sauce was invented in the 17th century at a Dominican missionary where they used Pepper and lime Juice to flavor meat on the barbeque.
Pizza Storage
What to do with leftovers?
Leftovers after the meal? Here are some tips.
There are many ways to reheat pizza. We cover seven of them in this article.
Can you freeze pizza?
You can freeze pizza for up to three months, however I'd suggest consuming it within the first few weeks, ideally.
Chill in the fridge
You can keep pizza in plastic wrap or a container for up to 3 days in the fridge.

Meat Pizzas
Keen on seeing more than Dak Galbi pizza? We have plenty of other Meat pizza recipes to look at, as well. Enjoy!

Pizza making FAQ
Below we've compiled the most common pizza making questions and provided expert answers. Are you looking for how to make awesome pizza at home? Please read on!
Can I freeze pizza dough?
You sure can! Make a batch of homemade pizza dough, make it into balls, then put each ball into a zip-top freezer bag or vacuum seal bag. Write the date on the bag, and then you can freeze your pizza dough for up to 3 months.
How do I use a pizza peel?
As soon as your dough is topped, immediately slide it onto your freshly floured pizza peel on a 15-30 degree angle, then open your oven and shimmy it onto the super-hot stone or wood fired oven base, using quick back and forth motions.
Should I get a pizza stone when making homemade pizza?
If you can afford it, yes. A pizza baking stone gives you the best chance to make restaurant quality pizzas at home. A pizza stone creates the hottest-possible environment in a home oven, which results in crusts that rise perfectly around the edges and brown just right on the top and bottom. The only thing better is your own wood fired pizza oven.
Have you made Dak Galbi Pizza?
Did you love Dak Galbi Pizza ? Let us know! Tag us on our Pinterest, Facebook or Twitter and let us know what you thought of it! I'd love to know.
Featured image: Source