De Molde
Thick crust topped with Tomato Sauce and lots of Cheese
Carefully baked, the below pizza gives a luscious flavor, coupled with an immaculate aroma to enjoy.
Best made with the freshest toppings and add them to a fantastic crust for your family to take part in a out of this world homemade pizza feast.
If you're in the mood for a Meat pizza with Tomato sauce then this could be your next favorite.
Pizza is such a fun dish to make at home! One reason is that it's a great way to get creative in the kitchen and experiment with different flavors and toppings. You can choose your favorite crust recipe, homemade or store-bought, and create your own unique pizza, whether it's a classic Margherita or an unconventional one like a pizza with figs, prosciutto, and gorgonzola. Another reason is that it's a great activity to do with friends and family. Making pizza at home can be a fun bonding experience, whether you're hosting a pizza party or just a casual night in. Plus, everyone can have their own personal pizza with their favorite toppings.
Also, making pizza at home is a more cost-effective and healthier way to enjoy this delicious dish. You can control the quality of the ingredients you use and know exactly what you're eating.
Finally, it's a great way to showcase your cooking skills and impress your guests and loved ones. Pizza from home made dough and homemade sauce, can be a great way to show off your culinary talents. All in all, making pizza at home is a fun, creative, and delicious way to enjoy this beloved dish.
Pizza in Argentina
Parrillas, pasta and pizza are mainstays in Argentine cuisine. The most common ingredients come from foods such as pork, lamb, Beef, Potatoes, sweet Potatoes, apples and squashes.
Take a look at some of the other pizzas from Argentina here.
De Molde Pizza at a glance

| | |
| --- | --- |
| Origin | Argentina |
| Type | Meat |
| Sauce | Tomato Sauce |
De Molde Pizza Recipe
There is a recipe below for you to make a De Molde Pizza either in your backyard pizza oven or using a pizza stone.
Preparation time

| | |
| --- | --- |
| Dough | 2 hours |
| Assembly | 10 minutes |
| Baking | 12-20 minutes |
De Molde Pizza Ingredients
Choose enough of the pizza toppings for the amount of pizzas you plan to make. The pizza sauce and dough ingredients below are designed for 3-4 pizzas, so add more or less, if required.

Simple Pizza dough
2 tsps (7 g sachet) dried yeast
1 cup (250 ml) luke-warm water
400 g (2 2/3 cups) 00 or pizza flour
2 tsps salt
3 tbsps (1/4 cup) olive oil
De Molde Pizza Toppings
Toppings used in this pizza recipe, are;
Ham Cubes
Grated Cheese
Oregano

Simple Tomato Pizza Sauce
1 can (15oz/420g) tomatoes, whole or crushed
1 can (6oz/170g) tomato paste
2 large garlic cloves
1/4 a small onion
1 tbsp dried Italian herbs
1 tsp salt
Want to try a different sauce? See our article on the different types of pizza sauces.
TIP
You can click on any of the tags at the bottom of this page, to find other pizzas besides De Molde Pizza, that use that topping.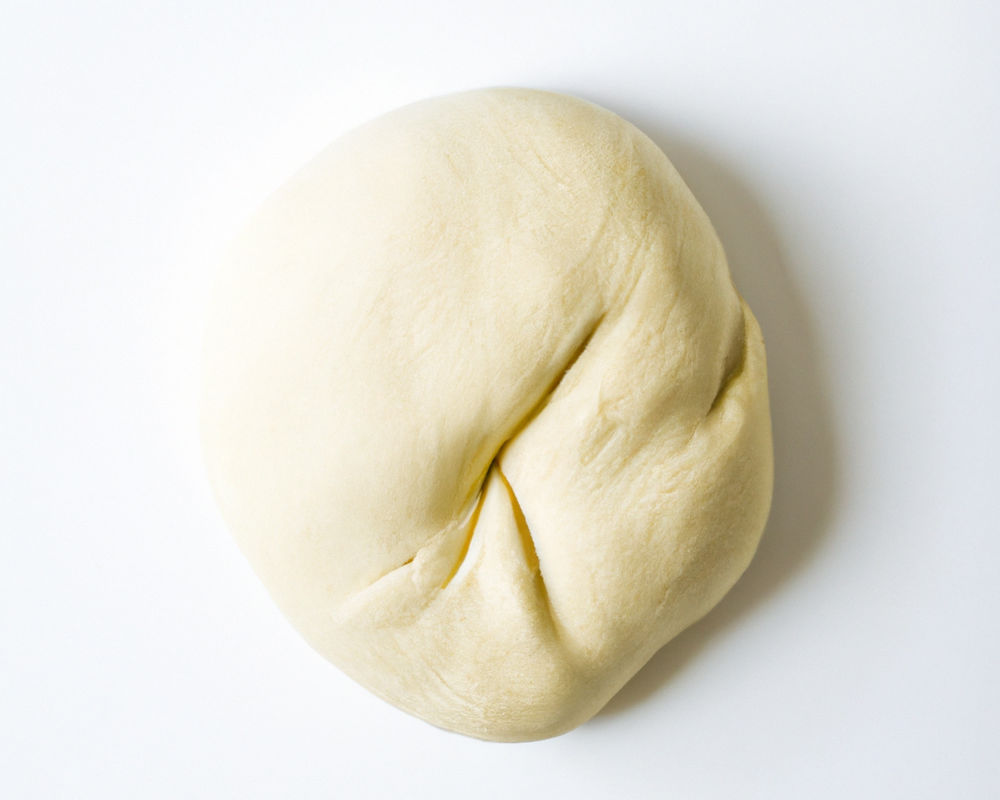 Pizza Dough Method
You can either make your own pizza dough following the simple steps below, or you can purchase a premade base at your local store.
Whisk the lukewarm water and yeast in a plastic or glass jug. Let mixture stand for five minutes.
Add salt and flour in a large bowl. Create a hollow well in the middle and gently pour the liquid yeast mixture and oil.
Using a spatula, or your hands, mix the dough really well until smooth. Turn out dough onto a lightly floured work surface and knead for five minutes.
Lightly oil a bowl, and place dough in it and cover with plastic wrap. Leave in a warm place to rise for 30 minutes to an hour, or until it doubles in size.
Turn dough out onto a lightly floured surface and knead gently for another 5 minutes or until smooth.
Sprinkle a little flour on the bench before rolling to prevent dough from sticking.
Divide the dough into balls, and roll out bases to desired size.
TIP: We have other dough recipes if you would like to try your hand at sourdough, poolish or more.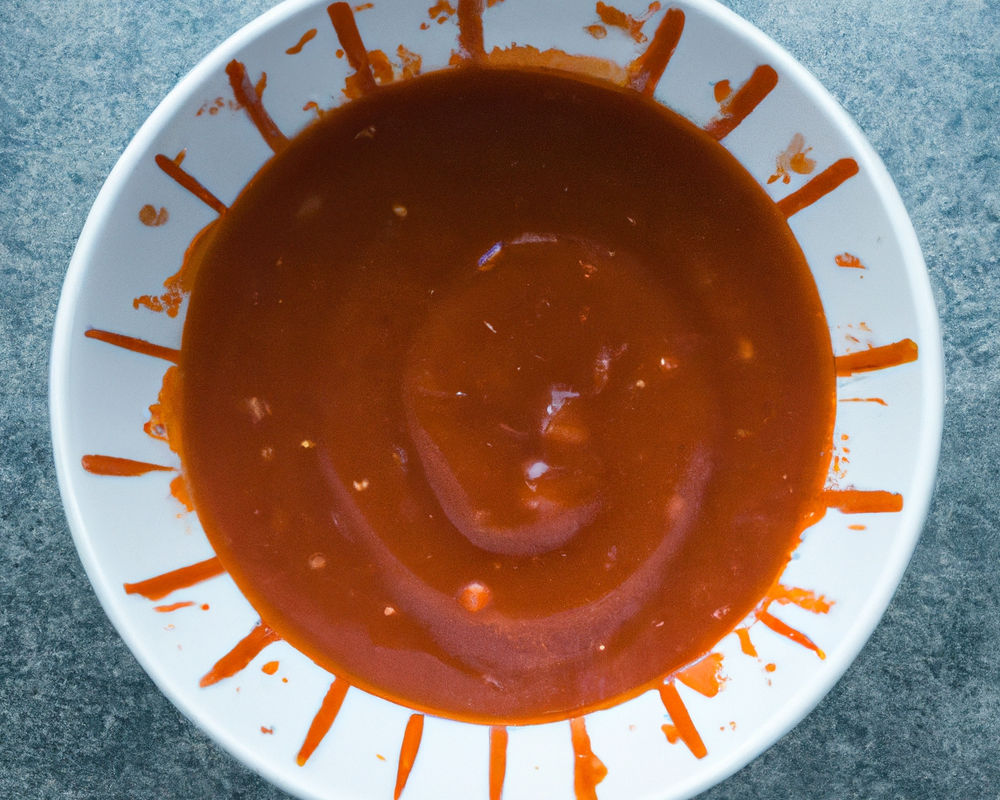 Tomato Pizza Sauce Method
It takes around five minutes to make this tasty pizza sauce following the simple steps below, or you can purchase a bottle of pizza sauce at your local supermarket.
Add ingredients in a large bowl, and stir or blend well.
Ensure all ingredients are mixed together well.
Keep mixture sitting for five minutes.
Your sauce is now ready. Enjoy!
Keep sauce in fridge or freeze for future use.
This pizza sauce recipe gets a flavor boost from the addition of chilli or sweet chilli sauce.

Preparing De Molde Pizza
Preheat your oven to roughly 500 degrees.
Roll out the dough to either slightly smaller than your pizza stone or tray.
Alternatively, if you have a pizza peel, roll out to be smaller than that.
You start by spreading the sauce around. This pizza calls for Tomato Sauce. Spread the Tomato Sauce evenly using the back of a large spoon or ladle.
Then start adding the largest ingredients, then work your way down. The last is any cheese topping, such as Mozzarella, which you should evenly cover the other toppings with, and then finally any herbs.
Toppings to put on this pizza are;
Ham Cubes
Grated Cheese
Oregano
This pizza is tasty on its own, or why not with another style of pizza?
Oven time
Put the De Molde pizza on the middle shelf of the oven and set a timer for 10 minutes.
After 10 minutes, open the door and check the pizza.
This pizza should take approximately 15 minutes, however allow it to cook to personal taste.

About Oregano
Oregano is one of the most widely-used herbs worldwide, found in Mediterranean and Mexican cuisine. Oregano is an ingredient in chili powder, as well as a number of pizza and pasta sauces.
The taste of Oregano can be described as Green and earthy, with hints of mint. It can often be slightly bitter.

Pizza Tools
When making De Molde Pizza, I always recommend that you use whatever kitchen items you have. My basic pizza tools are…
Mesh Sieve
You will find having a seive such a useful element for all your baking, not just for pizza. It's great to filter all flours through a fine mesh sieve before adding to recipes.
Pizza Peel
A pizza peel aka paddle is a crucial tool for those who are making pizza often.
Pizza Cutter
The one kitchen tool every adult should have in their drawer. See our article on how to cut pizza for the various cutting tools.

Ham
Ham is one of the oldest meats used by humans, and can be found in cuisines in almost every country in the world. Ham is pork from a leg cut that has been preserved by dry or wet curing, with or without smoking.
Smoked hams will lose about 25 per cent of their weight during the smoking process. Weird fact: Dwight Kalb, an artist from Chicago, once made a statue of Madonna using 180 pounds of ham.
Strange Pizza Facts
Here are some facts about pizza.
Print that pizza
Using NASA funding, a group of scientists developed a 3D pizza printer in 2013. It can cook a pizza in under 70 seconds, complete with the sprayed flavor, aroma and micronutrients.
Saucy superhero
A movie from 2011, Pizza Man, tells the story of a superhero pizza delivery guy who got his superpowers from genetically modified tomatoes, and uses them to save the world. Sounds legit.
Poor anchovies
There is a National Pizza with the Works Except Anchovies Day, which although a mouthful, is held on November 12 each year.

Meat Pizzas
Keen on seeing more than De Molde pizza? We have plenty of other Meat pizza recipes to look at, as well. Enjoy!

Pizza making FAQ
Want to make delicious pizzas at home? Here are some expert answers to some of the most common pizza making questions.
How long is pizza good for in the fridge?
A cooked pizza will store in the fridge for up to 5 days, depending on the toppings and the container it is being held in.
Why isn't my pizza crust cooking all the way through?
Either you didn't cook your pizza long enough, or the oven wasn't hot enough. You should always let your oven preheat for at least 30 minutes before you bake the pizza. Then watch your pizza crust turn golden around the edges and evenly browned on the bottom before removing.
What temperature should I use for baking pizza?
If you're using a baking pan or pizza pan, preheat your oven pretty much as high as it can go. I'm talking about 500°F (260°C) or higher. If you're using a pizza stone, don't forget to preheat that as well. Always let it heat up for at least 30 minutes, before adding your first pizzas.
Have you made De Molde Pizza?
We're all ears for your De Molde Pizza review, let us know what you think! Tag us on our Pinterest, Facebook or Twitter and let us know what you thought of it! I'd love to know.
Featured image: Source