Desi
Imagine a pizza with a hot indian curry sauce. That's this.
Desi is a word meaning of or from Bangladesh, India or Pakistan. So Desi Pizza means Pizza from India.
Make sure to purchase the freshest ingredients and add them to the perfect crust for you to take part in a nice pizza feast.
If you have a taste for Vegetarian pizzas with Hot Curry sauce then you'll love this.
Pizza is the perfect food for any group, whether it's a large or small gathering. For large groups, pizza is an easy and crowd-pleasing option. You can order a variety of toppings and everyone can pick their favorite slice. Plus, it's easy to share and it's a great conversation starter, it brings people together and creates a friendly atmosphere.
For small groups, it's also perfect because it's easy to customize the toppings to fit everyone's preferences, and it's also easy to order just the right amount. Plus, it's a great way to bond and enjoy a tasty meal together.
Pizza is a versatile food that can be enjoyed in any setting, whether it's a casual night with friends or a family dinner. It's perfect for all occasions, making it the perfect food for large and small groups.
Pizza in India
India's pizza market is worth more than US$1.5 billion. Street pizzas are common; they use Capsicum, Tomatoes and Onions, lots of local Cheese and Sauces, and are baked on a hot griddle called a tava on a low flame until the Cheese melts.
Take a look at some of the other pizzas from India here.
Desi Pizza at a glance

| | |
| --- | --- |
| Origin | India |
| Type | Vegetarian |
| Sauce | Hot Curry Sauce |
Desi Pizza Recipe
Below we've created a recipe for you to make a delicious homemade Desi Pizza either in your wood pizza oven or on a pizza stone in your oven.
Preparation time

| | |
| --- | --- |
| Dough | 2 hours |
| Assembly | 10 minutes |
| Baking | 12-20 minutes |
Desi Pizza Ingredients
Get enough of the toppings that you will need for the amount of pizzas you plan to make. The pizza sauce and dough ingredients below are designed for 3-4 pizzas, so add more or less, if required.

Simple Pizza dough
7 grams (2 tsps) dried yeast
250 ml (1 cup) lukewarm water
400 g (2 2/3 cups) plain flour, plus extra to dust
2 teaspoons table salt
1/4 cup (3 tbsp) extra virgin olive oil
Desi Pizza Toppings
Toppings used in this pizza recipe, are;
Cheese
Cottage Cheese
Red Onion
White Onion
green onions
Capsicum
Indian Spices

Easy Tomato Pizza Sauce
1 can (15oz/420g) crushed or diced tomatoes
1 small can (6oz/170g) tomato paste
Two garlic cloves
1 tbsp dried Italian herbs
1 tsp salt
1/4 small brown onion
Want to try a different sauce? See our article on the different types of pizza sauces.
TIP
You can click on any of the tags at the bottom of this page, to find other pizzas besides Desi Pizza, that use that topping.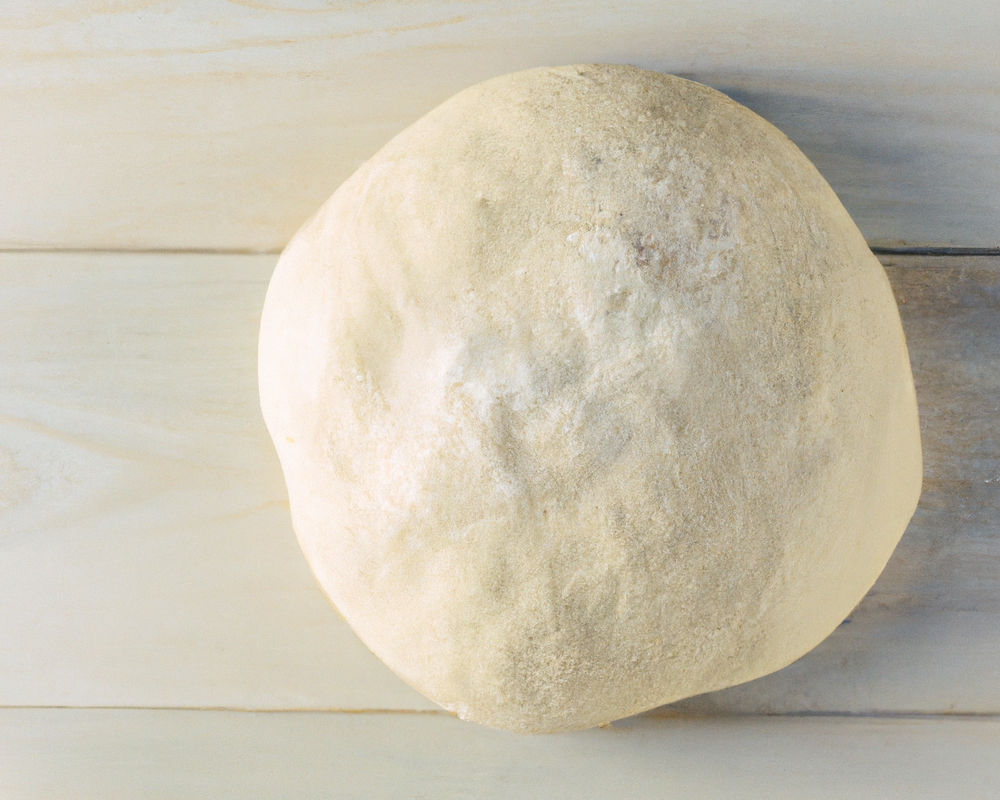 Pizza Dough Method
Purchase a premade pizza base at your local store, or if you have time, make your own homemade dough following the simple steps below. Some shops even carry pizza dough balls.
Whisk yeast and lukewarm water in a jug. Stand for around five minutes.
Add the salt and flour in a large bowl. Create a hollow centre in the flour. Slowly pour the liquid yeast mixture and oil.
Using your hands or spatula, gently combine the flour mixture until smooth. Then turn out dough onto lightly floured surface and hand knead for roughly five minutes.
Place the dough mixture in to an oiled bowl, and cover with plastic wrap. Leave in a warm place until the dough has at least risen to double in size.
Turn dough out onto a lightly floured surface. Hand knead gently for five minutes until reasonably smooth.
Sprinkle some flour on work surface before rolling out dough to prevent any sticking.
Divide dough mix into equal amounts, now roll out the bases to the desired size.
TIP: We have other dough recipes if you would like to try your hand at sourdough, poolish or more.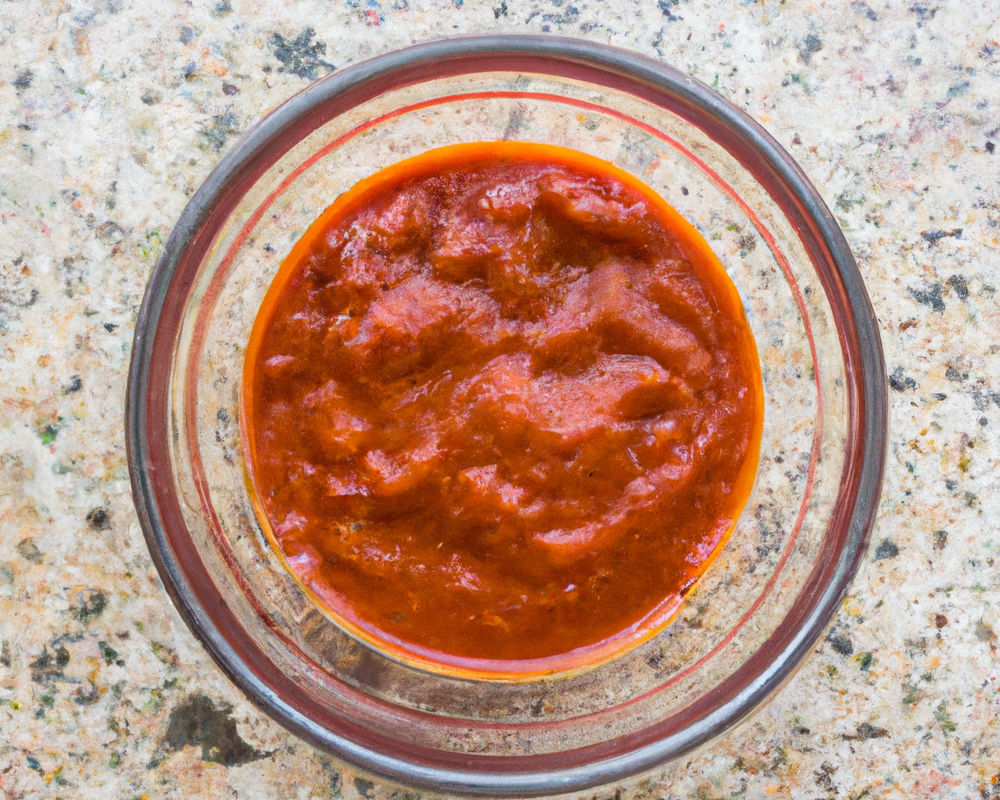 Tomato Pizza Sauce Method
You can either make your own pizza sauce following the simple steps below, or you can purchase a pizza sauce at your local store.
Stir in all ingredients in a large bowl.
Using either a whisk, or blender, mix well.
Let sit for five minutes.
The pizza sauce is ready to use immediately or chill in fridge for 2-3 days.
You can also freeze any leftover sauce for up to 3 months.
Don't forget that you can always add salt and pepper to taste.

Preparing Desi Pizza
Preheat your oven to at least 450 degrees for 30 minutes or longer.
Spread out pizza dough on floured surface.
If you have a pizza peel, you can create your pizza on it (after flouring).
Start by spreading the sauce all over the base. This pizza uses Hot Curry Sauce. Spread the Hot Curry Sauce Thinly yet evenly, leaving a margin for the crust.
Add the largest toppings first – typically meat or seafood, then the smaller toppings.
Add cheese last, and sprinkle it all over to help keep the toppings in place when it melts.
This pizza has the following toppings:
Cheese
Cottage Cheese
Red Onion
White Onion
green onions
Capsicum
Indian Spices
I find this pizza good by itself, yet why not make some homemade garlic bread as well?
Baking time
Put the Desi pizza in the middle of your oven (on a stone if you have one) and set timer for 10 minutes.
In 10 minutes, open oven door and check.
The pizza should take roughly 15 minutes to cook, adjust time to cook to personal taste.

About Red Onion
Often consumed raw, Red Onion can also be cooked or grilled with other foods. Red onions are crunchy, pungent, sweet, and slightly spicy when raw, and the cooking process reduces their flavour and spice levels.
The compound that gives red onions their striking colour – Flavonoid – reduces LDL, the bad cholesterol, and is good for people reducing their cholesterol levels. Red onions contain vitamin C, fiber, iron, and calcium.

Pizza Tools
When making Desi Pizza, it's always handy to have the right pizza making tools. Here's what items I always recommend…
Chef Apron
OK, not really pizza related, but a good chef apron makes me feel the part when I am making my pizzas. I'd probably wear a chef hat if I got one too!
Pastry Brush
A pastry brush is vital if you need to ever coat your dough in water, oil, eggs or more. They are cheap to have and very handy to use.
Pastry Brush
If you ever coat your dough in water, oil, eggs or more, then you need a pastry brush. These brushes tend to be cheap to have and very handy to use.

Capsicum
Capsicum is a type of flowering plants that are cultivated worldwide for their bell pepper or chili pepper fruit. In many countries, Capsicum is interchangeable with Bell Peppers for the name of the fruit.
Capsicums are very nutritious, full of antioxidants that may reduce inflammation, protect cholesterol and fats from oxidative damage and decrease cancer risk.
Storing Pizza
Want to store some leftovers after your meal? Here are a few tips.
Chill in the fridge
You can keep pizza in plastic wrap or a container for up to 3 days in the fridge.
How to reheat
There are many ways to reheat pizza. We cover seven of them in this article.
Can you freeze pizza?
You can freeze pizza for up to three months, however I'd suggest consuming it within the first few weeks, ideally.

Pizza making FAQ
Want to know how to make great pizza at home? Here are some helpful answers to the most frequently asked questions.
What is double cut pizza?
A double cut pizza is exactly as it sounds. Say your large pizza normally gets cut into 8 slices. A double cut pizza will be 16 slices. So double the cuts (and resulting pizza slices).
How many carbs in pizza sauce?
For every 100 grams of pizza sauce, there are roughly 9 grams of carbohydrates.
Why didn't my pizza dough rise?
If your pizza dough hasn't risen, it's because there was little or no fermentation. A few reasons could be (a) the yeast was dead. Try using fresh yeast again and see. (b) there wasn't enough yeast – normally you need 1% to 5% of your flour weight. Try increasing the yeast percentage. (c) The conditions are too cold. You will find that it may take longer, depending how cold your kitchen is. Try placing the bowl near a sunny window perhaps?
Have you made Desi Pizza?
Desi Pizza will help us improve, let us know! Tag us on our Pinterest, Facebook or Twitter and let us know what you thought of it! I'd love to know.
Featured image: Source