Eel
First made in Japan, this Eel pizza is a luscious seafood pizza you may enjoy.
Created with care, this type of pizza has a delicious taste, coupled with an extraordinary smell.
Spend the energy to find delicious ingredients and add them to a fantastic crust for you and friends to enjoy a enjoyable homemade pizza feast.
If you like Seafood pizza with a Mayonnaise pizza sauce then I guarantee that you'll enjoy this.
Pizza is one of those foods that just never gets old. It's so popular because it's delicious, versatile, and perfect for any occasion. It can be a casual meal at home, a fun group activity, or even a special night out. And one of the best things about pizza is that there's something for everyone.
Whether you prefer a classic pepperoni, a white pizza with garlic, or a more creative option like BBQ chicken, there's a pizza out there for you.
Plus, it's easy to customize with your favorite toppings and can be enjoyed by all. It's no wonder why pizza is a classic staple food in so many cultures, one slice and you'll be hooked too.
Pizza in Japan
Pizza is very popular throughout Japan, and they offer the classic flavours, as well as a number of Japanese takes on pizza. Popularity grew in the 1970's, when family-oriented Pizza chain restaurants spread across Japan.
Take a look at some of the other pizzas from Japan here.
Eel Pizza at a glance

| | |
| --- | --- |
| Origin | Japan |
| Type | Seafood |
| Sauce | Mayonnaise |
Eel Pizza Recipe
Here's a recipe for a delicious homemade Eel Pizza that you can make in your backyard pizza oven or your typical kitchen oven.
Preparation time

| | |
| --- | --- |
| Dough | 2 hours |
| Assembly | 10 minutes |
| Baking | 12-20 minutes |
Eel Pizza Ingredients
Choose enough pizza toppings for the amount of pizzas you will be creating. The dough and sauce amounts below are for 3-4 medium sized pizzas, so scale up or down, based on your requirements.

Simple Pizza dough
7 grams (2 tsps) dried yeast
250 ml (1 cup) lukewarm water
400 g (2 2/3 cups) plain flour, plus extra to dust
2 teaspoons table salt
1/4 cup (3 tbsp) extra virgin olive oil
Eel Pizza Toppings
Toppings used in this pizza recipe, are;

Easy Tomato Pizza Sauce
1 can (15oz/420g) crushed or diced tomatoes
1 small can (6oz/170g) tomato paste
Two garlic cloves
1 tbsp dried Italian herbs
1 tsp salt
1/4 small brown onion
Want to try a different sauce? See our article on the different types of pizza sauces.
TIP
You can click on any of the tags at the bottom of this page, to find other pizzas besides Eel Pizza, that use that topping.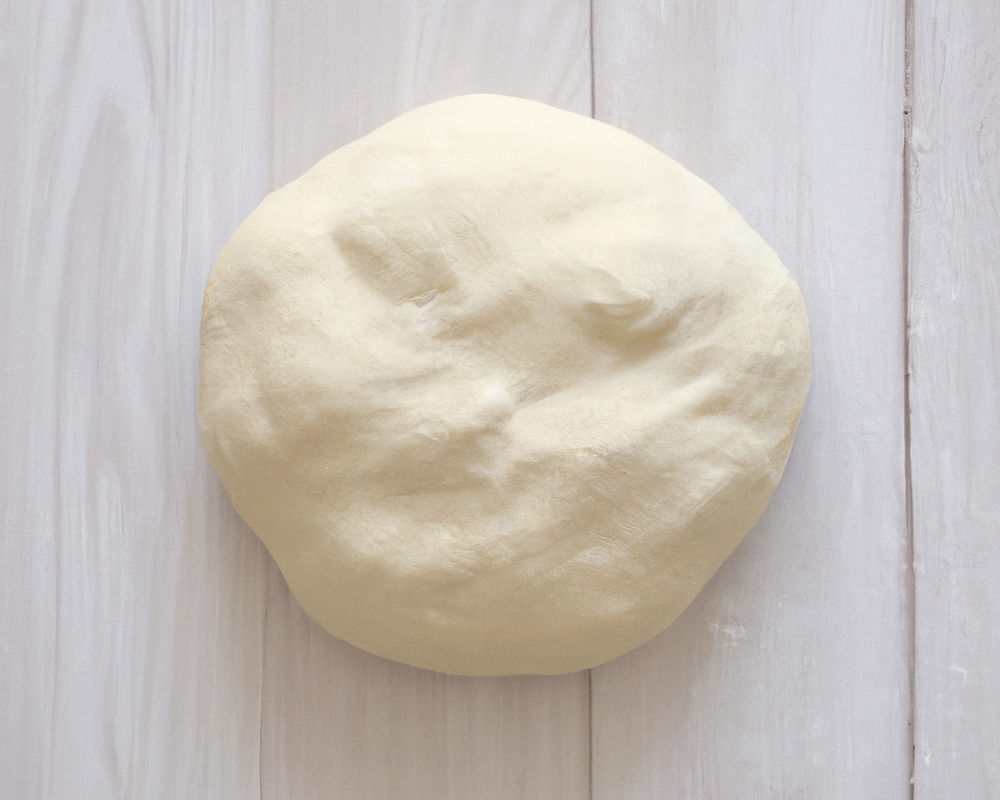 Pizza Dough Method
If you don't have much time, grab a premade pizza base at your local grocery store, or hand make your own pizza dough following the simple steps below. Some shops even carry premade pizza dough in balls.
Whisk yeast and lukewarm water in glass or plastic container. Let stand for approximately 5 minutes.
Add salt and flour in a large bowl. Create a hollow well in the middle and gently pour the liquid yeast mixture and oil.
Using your hands or spatula, gently combine the flour mixture until smooth. Then turn out dough onto lightly floured surface and hand knead for roughly five minutes.
Place the dough mixture in to an oiled bowl, and cover with plastic wrap. Leave in a warm place until the dough has at least risen to double in size.
Turn dough out onto a lightly floured surface. Hand knead gently for five minutes until reasonably smooth.
Divide dough mix into equal amounts, now roll out the bases to the desired size.
Sprinkle some flour on work surface before rolling out dough to prevent any sticking.
TIP: We have other dough recipes if you would like to try your hand at sourdough, poolish or more.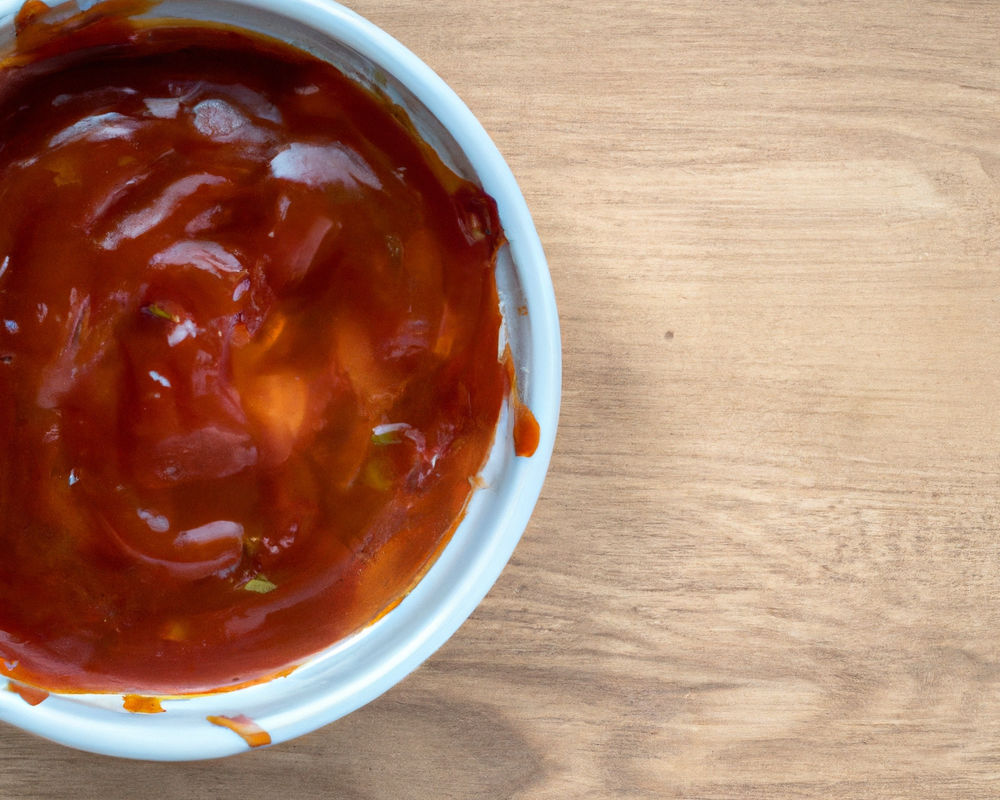 Tomato Pizza Sauce Method
You can either make your own pizza sauce following the simple steps below, or you can purchase a pizza sauce at your local store.
Blend all sauce ingredients in a large bowl.
Ensure all ingredients are mixed together well.
Keep mixture sitting for five minutes.
Your sauce is now ready to add to your pizza bases.
Sauce will last up to 3 days in fridge.
You can add a splash of olive oil for a great taste.

Preparing Eel Pizza
Start by heating your oven to at least 450 degrees.
Spread out your dough on a well floured surface.
If you have a pizza peel, flour the peel and create your pizza on it.
Start by spreading the sauce all over the base. This pizza uses Mayonnaise. Spread the Mayonnaise Thinly yet evenly, leaving a margin for the crust.
Add the largest toppings first – typically meat or seafood, then the smaller toppings.
Add cheese last, and sprinkle it all over to help keep the toppings in place when it melts.
This pizza has the following toppings:
I find this pizza great tasting on its own, or why not pair it with another pizza as well?
Baking time
Put the Eel pizza in the middle of your oven (on a stone if you have one) and set timer for 10 minutes.
In 10 minutes, open oven door and check.
The pizza should take roughly 15 minutes to cook, adjust time to cook to personal taste.

About Seaweed
Seaweed is an increasingly popular topping for pizza, but it's more than just a tasty addition. Seaweed has been used since ancient times as a food source and medicine, and its uses are growing.
Not only can it add a unique flavor to your favorite pizzas, but the health benefits of seaweed make it an excellent choice for toppings.

Pizza Tools
When making Eel Pizza, I always recommend that you use whatever kitchen items you have. My basic pizza tools are…
Measuring Cups
Pizza making is all about precision, so having a full set of both wet and dry measuring cups on hand is critical. It is so important when making pizza dough to accurately measure all your ingredients.
Measuring Cups
Pizza making is all about precision. Having a set of both dry and wet measuring cups on hand is vital to accurately measure all your ingredients.
Pizza Steel
Very similar to a pizza stone, a pizza steel is made of, you guessed it, steel. It's a great modern method to heat pizza well in a normal oven.

Eel
One unique topping that is gaining in popularity is eel. This unusual ingredient has a rich history and adds an interesting flavor to any pizza. Eel has been used in different types of cuisine for centuries, but it's relatively new to pizzas.
It can be cooked whole or cut into pieces and added as part of a seafood topping along with other ingredients like shrimp, calamari, and anchovies. The taste of eel is similar to chicken or pork but with slightly more richness and sweetness due to its high fat content.
Storage Tips
Here are a few storage tips, if you have any dough or pizza left over after the meal.
Store in the fridge
Leftover slices of pizza may be kept in an airtight container in the fridge for up to 3 days.
Reheating pizza
Warm in the center of a 450 degree F oven for approximately 6 minutes, on a pizza stone if possible, until heated through. See our article on reheating pizza for more.
Freezer guide
You can store leftover pizza in the freezer for up to 3 months. Reheat from frozen as directed above until heated through.

Pizza making FAQ
Want to know how to make fantastic pizza at home? Here are some FAQ and their answers to the most common pizza making questions.
How many carbs in pizza sauce?
For every 100 grams of pizza sauce, there are roughly 9 grams of carbohydrates.
Why didn't my pizza dough rise?
If your pizza dough hasn't risen, it's because there was little or no fermentation. A few reasons could be (a) the yeast was dead. Try using fresh yeast again and see. (b) there wasn't enough yeast – normally you need 1% to 5% of your flour weight. Try increasing the yeast percentage. (c) The conditions are too cold. You will find that it may take longer, depending how cold your kitchen is. Try placing the bowl near a sunny window perhaps?
How do italians eat pizza?
Italians just about always eat pizza with a knife and fork. Pizza is to be enjoyed very hot, straight from the oven. If you try holding a slice, it will burn your hands, and waiting for pizza to cool down is just not an acceptable solution.
Have you made Eel Pizza?
Eel Pizza review! Tag us on our Pinterest, Facebook or Twitter and let us know what you thought of it! I'd love to know.
Featured image: Source