Eggplant
Originally from Iran, this Eggplant pizza is a delectable pizza you'll want to try.
Created as described, this pizza style provides a lush flavor, coupled with an extraordinary smell.
Ensure you choose the best toppings and complement them with a perfect base for you and friends to savor a perfect homemade pizza feast.
If you crave Vegetarian pizza with Yoghurt pizza sauce you will welcome this one.
Pizza is one of the most beloved foods in the world, and for good reason! It's delicious, comforting, and there's a pizza out there for everyone, whether you like a classic pepperoni or something more unique like a BBQ chicken pizza. It's also incredibly versatile, you can eat it for breakfast, lunch or dinner.
Another reason why it's so popular is its convenience, you can order it to be delivered to your doorstep or even make it at home using store bought dough and toppings of your choice.
Additionally, pizza is a great food for sharing with friends and family, and it has cultural significance, is a staple at birthday parties, movie nights, and even as a Friday night dinner. It's no wonder why it's become such a beloved food, it has something for everyone to enjoy.
Pizza in Iran
Iranian pizza is often also called Persian pizza, and refers to the various styles of pizza and preparation rather than the actual toppings. Pizza in Iran is characterized by its thick base and plenty of Cheese.
Take a look at some of the other pizzas from Iran here.
Eggplant Pizza at a glance

| | |
| --- | --- |
| Origin | Iran |
| Type | Vegetarian |
| Sauce | Yoghurt |
Eggplant Pizza Recipe
Below we've put together a recipe for you to make your own homemade Eggplant Pizza using a wood oven or your typical kitchen oven.
Preparation time

| | |
| --- | --- |
| Dough | 2 hours |
| Assembly | 10 minutes |
| Baking | 12-20 minutes |
Eggplant Pizza Ingredients
Choose enough pizza toppings for the amount of pizzas you will be creating. The pizza sauce and dough ingredients below are designed for 3-4 pizzas, so scale up or down, based on your requirements.

Simple Pizza dough
2 2/3 cups (400 grams) 00 fine flour
250 ml (1 cup) lukewarm water
7 grams (2 tsps) dried yeast
2 tsps salt
1/4 cup (3 tbsp) olive oil
Eggplant Pizza Toppings
Toppings used in this pizza recipe, are;
Goat's Cheese
Eggplant
Sundried Tomatoes
Spices

Yoghurt
Want to try a different sauce? See our article on the different types of pizza sauces.
TIP
You can click on any of the tags at the bottom of this page, to find other pizzas besides Eggplant Pizza, that use that topping.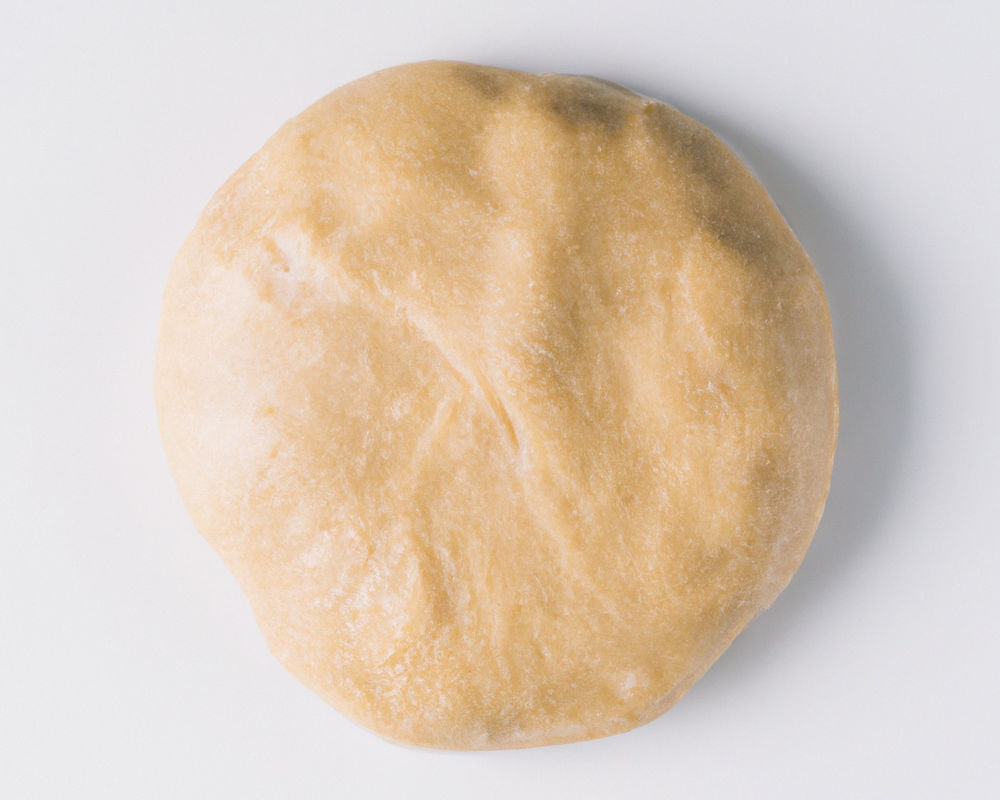 Pizza Dough Method
You purchase a premade pizza base at your local store, or if you have time, make your own homemade dough following the simple steps below.
Whisk the lukewarm water and yeast in a plastic or glass jug. Let the mixture stand for approx. five minutes.
Add salt and flour in a large bowl. Create a hollow well in the middle and gently pour the liquid yeast mixture and oil.
Using dough mixer or hands, gently mix dough until smooth. Place pizza dough on a lightly floured work surface and then knead by hand for five minutes.
Lightly oil a bowl, and place mixture in and cover with plastic wrap. Leave in a warm place to rise until the dough doubles in size.
Pour dough mix out onto a clean, floured surface. Now hand knead gently for another five minutes.
Sprinkle a little flour on the bench before rolling to prevent dough from sticking.
Divide dough mixture into equal sized balls. Hand stretch or roll out the bases to the expected size.
TIP: We have other dough recipes if you would like to try your hand at sourdough, poolish or more.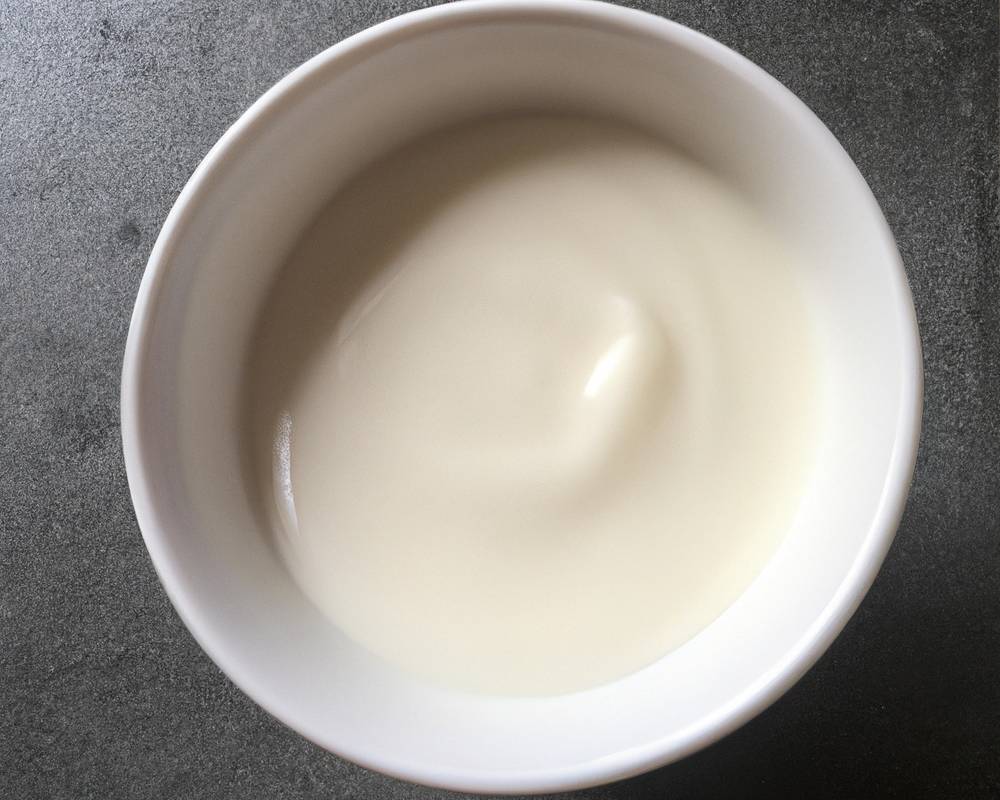 Plain Yoghurt
An interesting choice in pizza sauce, yoghurt is a refreshing addition.
Spread plain or greek yoghurt on base like regular pizza sauce.
Experiment with flavor by using a pesto sauce or adding a bit of pesto to your sauce.

Preparing Eggplant Pizza
Start by heating your oven to at least 450 degrees.
Spread out your dough on a well floured surface.
If you have a pizza peel, flour the peel and create your pizza on it.
Start by spreading the sauce all over the base. This pizza uses Yoghurt. Spread the Yoghurt Thinly yet evenly, leaving a margin for the crust.
Add the largest toppings first – typically meat or seafood, then the smaller toppings.
Add cheese last, and sprinkle it all over to help keep the toppings in place when it melts.
This pizza has the following toppings:
Goat's Cheese
Eggplant
Sundried Tomatoes
Spices
I find this pizza very good on its own, or why not enjoy it with a simple side dish?
Oven time
Put the Eggplant pizza in the middle of your oven (on a pizza steel if you have one) and set timer for 10 minutes.
After 10 minutes, open the door and see how cooked pizza is.
Pizza should be ready within 15 minutes. However, allow it to cook to personal taste.

About Eggplant
Often called aubergine, Eggplant is a low calorie vegetable with high amounts of fiber and a range of nutrients. The humble eggplant spread into Southern Italy during the 9th century, as Arabs brought them along with them as they expanded into the region.
When first growing, Eggplants grow small oval, white fruits that look just like eggs from Chicken. As a result, British gardeners named these "egg-plants" for their appearance.

Pizza Tools
When making Eggplant Pizza, it's always handy to have the right pizza making tools. Here's what items I always recommend…
Pizza Steel
Very similar to a pizza stone, a pizza steel is made of, you guessed it, steel. It's a great modern method to heat pizza well in a normal oven.
Rubber Spatula
A quality rubber spatula really helps when it comes to scraping bowls and plates, etc.
Dough Mixer
Having a good dough mixer can make all the difference. You don't want to be manually kneading forever, do you?

Yoghurt
A dairy product made by fermenting milk with cultures, Yoghurt provides calcium and protein and is known to enhance healthy gut bacteria. Health benefits of Yoghurt include aiding digestion and protecting against osteoporosis.
References to Yoghurt date back to Indian medicinal texts in 6000 BC, and the word yogurt is believed to be derived from the Turkish word "yoğurmak," which means to curdle, thicken or coagulate.
Pizza Facts
Here are a few interesting pizza facts…
Daily diet
In 2014, a gentleman from Maryland, Dan Janssen, gained a minor level of fame for having eaten pizza at least once every day for 25 years.
Love is in the air
Domino's opened a wedding registry in 2017, to allow pizza loving couples to register for their favorite flavors.
Pizza by plane
There's a restaurant located in Alaska, called Airport Pizza. As the name suggests, they deliver pizzas by plane.

Vegetarian Pizzas
Keen on seeing more than Eggplant pizza? We have plenty of other Vegetarian pizza recipes to look at, as well. Enjoy!

Pizza making FAQ
Below we've compiled the most common pizza making questions and provided expert answers. Are you looking for how to make awesome pizza at home? Please read on!
When to put basil on pizza?
Fresh Basil should be placed on top of the pizza after baking, a minute or two after it is taken from the oven. This way, it stays fresh and not burnt.
What is kosher pizza?
In Hebrew, "kosher" means fit or proper. Kosher pizza means fit for consumption by Jewish people. Most dough, sauce, and cheese can be kosher on a pizza.
How to cook pizza in the microwave?
Microwaving pizza gets a bad wrap, however try adding a glass of water when you zap a slice. The water works to help avoid the usual sogginess of microwaved pizza.
Have you made Eggplant Pizza?
We'd love to hear your thoughts on Eggplant Pizza ! Tag us on our Pinterest, Facebook or Twitter and let us know what you thought of it! I'd love to know.
Featured image: Source