Eggplant
Being from Israel, this version of Eggplant pizza is Kosher.
Baked with love, this type of pizza gives a luscious taste and impeccable smell.
Use your time to get high quality ingredients and add them to a delicious crust for your family to take part in a out of this world pizza feast.
If you crave pizza with Tomato pizza sauce you will welcome this one.
Pizza is one of the most popular foods in the world, and for good reason! One of the main reasons it's so popular is because it's incredibly versatile. You can put pretty much anything on a pizza and it will taste great.
Another reason is that it's easy to make, you can make it at home with store-bought dough and sauce, or you can order it from your local pizzeria. Also, pizza is a perfect food for parties, events, and gatherings because it can feed a lot of people.
And lastly, pizza is just plain delicious! The combination of warm, gooey cheese, flavorful sauce, and your favorite toppings is hard to beat. So all in all, pizza is popular because it's delicious, easy to make, and perfect for sharing with friends and family.
Pizza in Israel
Pizza is popular in Israel's culinary scene, found on the menu of most cafés and bars as well as all Italian restaurants. Israelis are lucky to enjoy great Italian, Roman or New York-inspired pizzas.
Take a look at some of the other pizzas from Israel here.
Eggplant Pizza at a glance

| | |
| --- | --- |
| Origin | Israel |
| Type | Vegetarian |
| Sauce | Tomato Sauce |
Eggplant Pizza Recipe
Below we've created a recipe for you to make a delicious homemade Eggplant Pizza either in your woodfired oven or the oven in your kitchen.
Preparation time

| | |
| --- | --- |
| Dough | 2 hours |
| Assembly | 10 minutes |
| Baking | 12-20 minutes |
Eggplant Pizza Ingredients
Choose enough of the pizza toppings for the amount of pizzas you plan to make. The pizza sauce and dough ingredients below are designed for 3-4 pizzas, so scale up or down, based on your requirements.

Simple Pizza dough
250 ml (1 cup) lukewarm water
2 2/3 cups (400 grams) 00 fine flour
7 grams (2 tsps) dried yeast
1/4 cup (3 tbsp) olive oil
2 tsps salt
Eggplant Pizza Toppings
Toppings used in this pizza recipe, are;
Roasted Eggplant
Pepper
Salt

Tomato Pizza Sauce
1 can (15oz/420g) crushed or diced tomatoes
1 small can (6oz/170g) tomato paste
Two garlic cloves
1 tbsp dried Italian herbs
1 tsp salt
1/4 small brown onion
Want to try a different sauce? See our article on the different types of pizza sauces.
TIP
You can click on any of the tags at the bottom of this page, to find other pizzas besides Eggplant Pizza, that use that topping.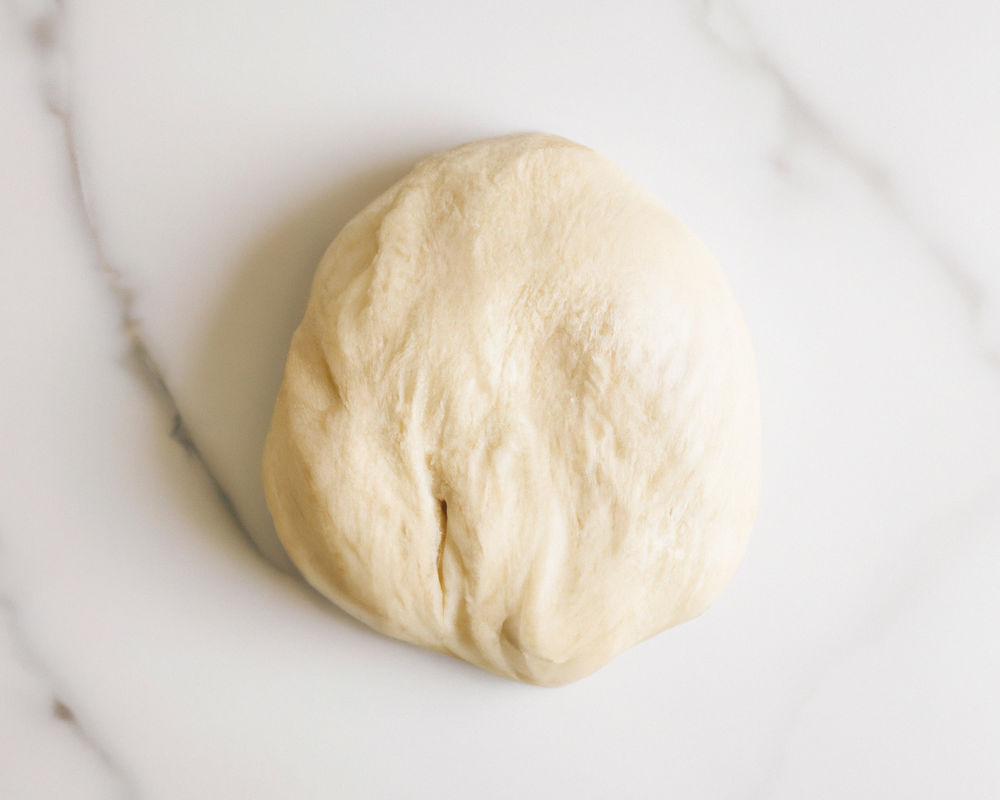 Pizza Dough Method
Either make your own pizza dough following the simple steps below, or buy a premade pizza base at your local store.
Whisk yeast and lukewarm water in a jug. Leave sitting for roughly five minutes.
Add flour and salt in a large bowl. Create a well in the centre of the flour. Pour in the liquid yeast mixture and the oil.
Using dough mixer or hands, gently mix dough until smooth. Place pizza dough on a lightly floured work surface and then knead by hand for five minutes.
Lightly oil a bowl, and place mixture in and cover with plastic wrap. Leave in a warm place to rise until the dough doubles in size.
Pour dough mix out onto a clean, floured surface. Now hand knead gently for another five minutes.
Divide dough mixture into equal sized balls. Hand stretch or roll out the bases to the expected size.
Spread some flour on kitchen bench before rolling, in order to prevent sticking.
TIP: We have other dough recipes if you would like to try your hand at sourdough, poolish or more.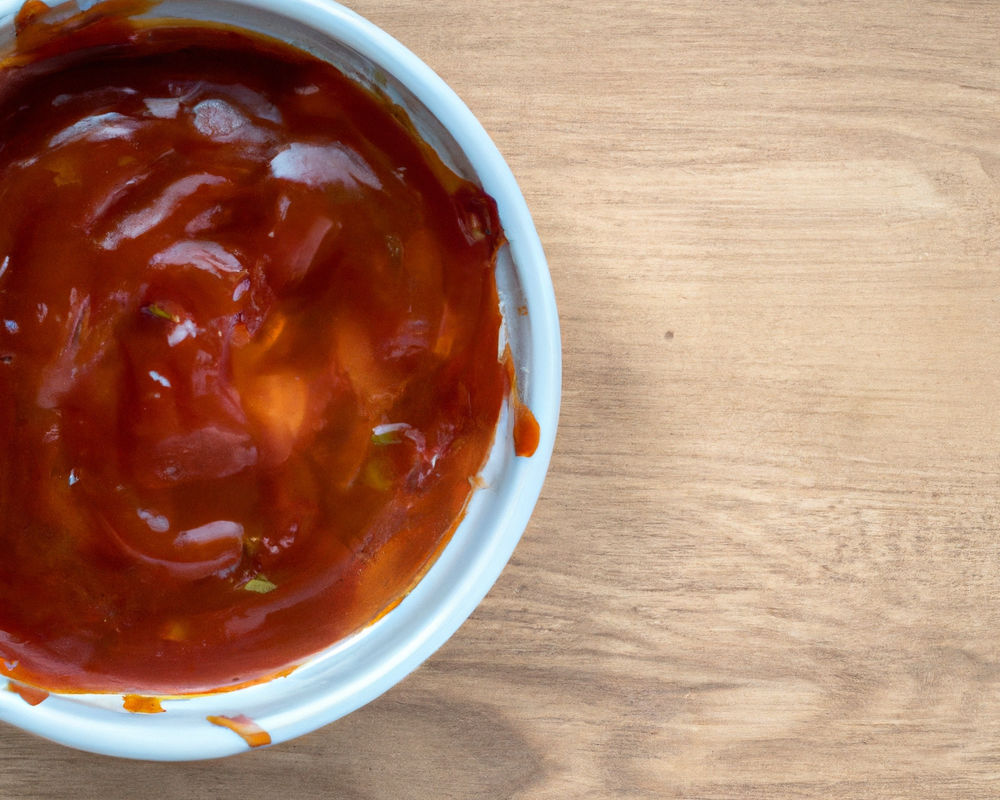 Tomato Pizza Sauce Method
Want to take your pizza game to the next level? Try making your own sauce using the steps below. If not, your local store has got you covered.
Blend all sauce ingredients in a large bowl.
Ensure all ingredients are mixed together well.
Keep mixture sitting for five minutes.
Your sauce is now ready to add to your pizza bases.
Sauce will last up to 3 days in fridge.
Adjust the amount of garlic in your pizza sauce recipe to your personal preference for a perfect taste.

Preparing Eggplant Pizza
Turn your oven on to 450-500 degrees or more and preheat for at least 30 minutes.
Spread out the dough in a rough circle, on a floured board or surface.
If you are using a baking pan, then create the pizza in that.
Open the sauce container, and start to spread the Tomato Sauce. Spread the Tomato Sauce around the whole base, taking care to leave a gap at edges.
Add the ingredients in size order, from large to small.
Cheese gets added last.
The toppings to add to this pizza are;
Roasted Eggplant
Pepper
Salt
I find this pizza mouthwatering as is, or you could with another pizza variety?
Baking time
Put the Eggplant pizza in the middle of your oven (on a stone if you have one) and set timer for 10 minutes.
After roughly 10 minutes, check on the pizza.
Pizza should be ready within 15 minutes. However, allow it to cook to personal taste.

About Roasted Eggplant
Eggplant is a versatile vegetable that can be cooked in a variety of ways. Roasted eggplant is one of the most popular methods and adds incredible flavor to pizzas.
When selecting eggplants for roasting, look for ones that are firm with smooth, glossy skin.

Pizza Tools
When making Eggplant Pizza, I always recommend that you use what you have already, and avoid spending a ton of money. My recommended basic pizza tool list is…
Pizza Steel
Very similar to a pizza stone, a pizza steel is made of, you guessed it, steel. It's a great modern method to heat pizza well in a normal oven.
Rubber Spatula
A quality rubber spatula really helps when it comes to scraping bowls and plates, etc.
Dough Mixer
Having a good dough mixer can make all the difference. You don't want to be manually kneading forever, do you?

Salt
Salt in small doses can be fine, but as a pizza topping, have it in tiny doses. As with most other nutrients and foods, eating a balanced diet is key.
Salt is essential for your body to function correctly, and it's essential for good health. However, eating too much or too little salt can be harmful and unhealthy.
Storage Ideas
Have leftover pizza? Here's what to do.
Warming up
Warm in the center of a 450 degree F oven for approximately 6 minutes, on a pizza stone if possible, until heated through. See our article on reheating pizza for more.
Freezer guide
You can store leftover pizza in the freezer for up to 3 months. Reheat from frozen as directed above until heated through.
Store in the fridge
Leftover slices of pizza may be kept in an airtight container in the fridge for up to 3 days.

Vegetarian Pizzas
Keen on seeing more than Eggplant pizza? We have plenty of other Vegetarian pizza recipes to look at, as well. Enjoy!

Pizza making FAQ
Want to know how to make great pizza at home? Here are some helpful answers to the most frequently asked questions.
How do I prevent dough from sticking to my kitchen bench?
I also recommend a good amount of flour or polenta to be dusted on surfaces. Polenta, having a larger, rounder grain, is perfect to put on your pizza peel or paddle, to slide the pizza on and off easily.
How long to cook a pizza?
It can take anywhere form a few minutes to 20 minutes to cook a pizza, depending on the temperature and heating device used.
Can I put foil on a pizza stone before making pizza?
No. The pizza stone needs to be in contact with the pizza base for it to do its job effectively. It helps absorb moisture from the dough and heat it evenly. Putting foil between the dough and stone will prevent that from happening properly.
Have you made Eggplant Pizza?
Your opinion on Eggplant Pizza matters to us, let us know! Tag us on our Pinterest, Facebook or Twitter and let us know what you thought of it! I'd love to know.
Featured image: Source