Etna
First made in Italy, this Etna pizza is a delightful seafood pizza you should try at home.
Made with care, the below pizza boasts a lush taste paired with a abundant smell.
Spend the energy to find high quality ingredients and pair these with the perfect crust for your family and friends to enjoy a gratifying homemade pizza feast.
Are you into Seafood pizza with Tomato sauce? Well here is your answer.
Making pizza at home is a great idea for so many reasons! For one, it allows you to have complete control over the ingredients and toppings, so you can make sure you're using high-quality, fresh ingredients and also cater to any dietary restriction or preference you may have.
Another reason is that it's a fun and interactive experience for everyone. Whether you're cooking with friends and family, or making it with your kids, it's a great way to bond and have fun in the kitchen. Plus, it can also be more cost-effective than ordering out or going to a pizzeria. You can use whatever ingredients you have on hand and make pizza that can be as affordable as you want it to be.
Furthermore, making pizza at home is a great way to showcase your culinary skills and impress your guests. A homemade pizza, made with a homemade dough and sauce, can be a real crowd-pleaser and a sure way to make a memorable meal. So, next time you're craving pizza, why not give making it at home a try? You'll be amazed at how delicious and satisfying it can be!
Pizza in Italy
A Naples invention, Pizza originated in Italy in the 1700's, and they know how to craft the perfect pizza. Naples is the most famous location for pizza in the entire world, and you can still visit the world's oldest pizzeria, the stunning Antica Pizzeria Port'Alba.
Take a look at some of the other pizzas from Italy here.
Etna Pizza at a glance

| | |
| --- | --- |
| Origin | Italy |
| Type | Seafood |
| Sauce | Tomato Sauce |
Etna Pizza Recipe
There is a recipe below for you to make a Etna Pizza from either a backyard pizza oven or on a pizza stone in your oven.
Preparation time

| | |
| --- | --- |
| Dough | 2 hours |
| Assembly | 10 minutes |
| Baking | 12-20 minutes |
Etna Pizza Ingredients
Ensure you have enough pizza toppings for the amount of pizzas you plan to make. The dough and sauce are designed for 3-4 medium sized pizzas, so scale up or down, based on your requirements.

Simple Pizza dough
1 cup (250 ml) luke-warm water
400 g (2 2/3 cups) 00 or pizza flour
2 tsps (7 g sachet) dried yeast
3 tbsps (1/4 cup) olive oil
2 tsps salt
Etna Pizza Toppings
Toppings used in this pizza recipe, are;
Anchovies
Mozzarella
Capers
Olives

Easy Tomato Pizza Sauce
1 small can (6oz/170g) tomato paste
1 can (15oz/420g) crushed or diced tomatoes
Two garlic cloves
1 tbsp dried Italian herbs
1 tsp salt
1/4 small brown onion
Want to try a different sauce? See our article on the different types of pizza sauces.
TIP
You can click on any of the tags at the bottom of this page, to find other pizzas besides Etna Pizza, that use that topping.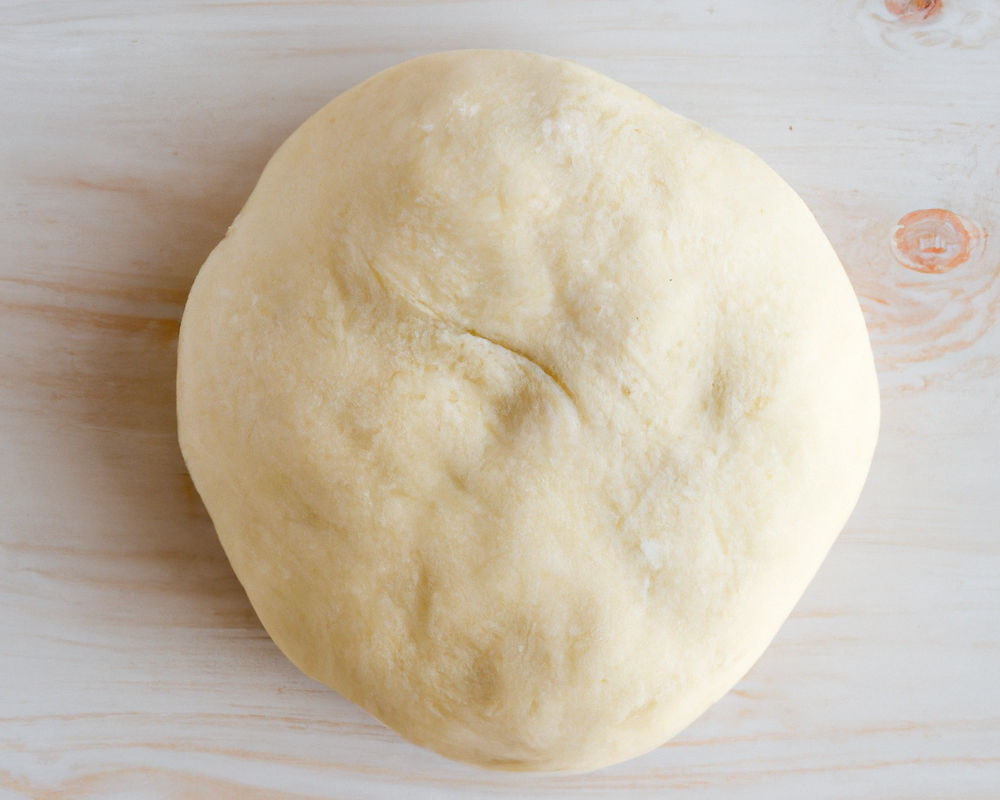 Pizza Dough Method
You can either make your own pizza dough following the simple steps below, or you can purchase a premade base at your local store.
Whisk the lukewarm water and yeast in a plastic or glass jug. Let mixture stand for five minutes.
Add salt and flour in a large bowl. Create a hollow well in the middle and gently pour the liquid yeast mixture and oil.
Using a spatula, or your hands, mix the dough really well until smooth. Turn out dough onto a lightly floured work surface and knead for five minutes.
Lightly oil a bowl, and place dough in it and cover with plastic wrap. Leave in a warm place to rise for 30 minutes to an hour, or until it doubles in size.
Turn dough out onto a lightly floured surface and knead gently for another 5 minutes or until smooth.
Sprinkle a little flour on the bench before rolling to prevent dough from sticking.
Divide the dough into balls, and roll out bases to desired size.
TIP: We have other dough recipes if you would like to try your hand at sourdough, poolish or more.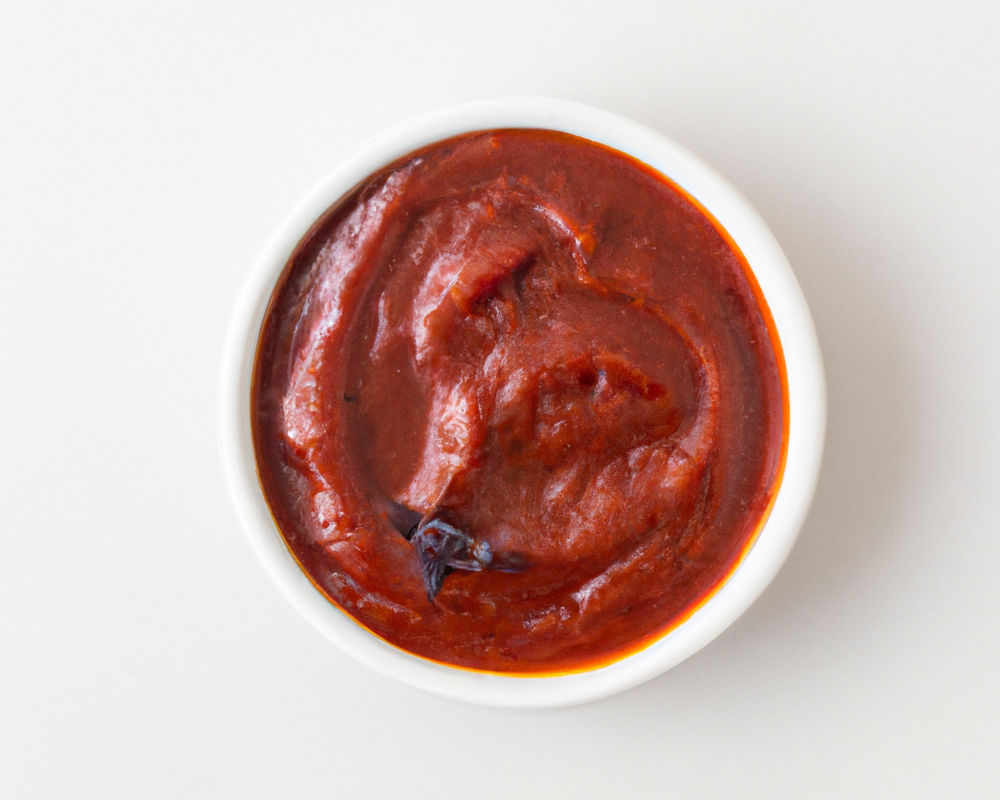 Tomato Pizza Sauce Method
It takes around five minutes to make this tasty pizza sauce following the simple steps below, or you can purchase a bottle of pizza sauce at your local supermarket.
Stir in all ingredients in a large bowl.
Using either a whisk, or blender, mix well.
Let sit for five minutes.
The pizza sauce is ready to use immediately or chill in fridge for 2-3 days.
You can also freeze any leftover sauce for up to 3 months.
You can make the sauce the day before and refrigerate to save time.

Preparing Etna Pizza
Turn your oven on to 450-500 degrees or more and preheat for at least 30 minutes.
Spread out the dough in a rough circle, on a floured board or surface.
If you are using a baking pan, then create the pizza in that.
Open the sauce container, and start to spread the Tomato Sauce. Spread the Tomato Sauce around the whole base, taking care to leave a gap at edges.
Add the ingredients in size order, from large to small.
Cheese gets added last.
The toppings to add to this pizza are;
Anchovies
Mozzarella
Capers
Olives
I find this pizza flavorsome as is, or you could pair it with another pizza as well?
Baking
Put the Etna pizza on the middle shelf of the oven and wait for approximately 10 minutes.
After roughly 10 minutes, check on the pizza.
Pizza should be ready within 15 minutes. However, allow it to cook to personal taste.

About Capers
Capers are edible flower buds, that are used as a garnish or seasoning. The fruit from the same plant, Caper Berries, is also edible. Both of which are usually consumed either pickled or salted.
Capers are an ingredient in tartar sauce. Capers are a distinctive ingredient in southern Italian cuisine, especially in Sicilian and Aeolian cooking.

Pizza Tools
When making Etna Pizza, it's always handy to have the right pizza making tools. Here's the basic pizza tools that I always suggest…
Pizza Stone
A pizza stone really helps create a fantastic tasting pizza at home. Learn how to clean and care for your Pizza Stone.
Dough Containers
Having quality, air tight dough storage containers is a must.
Glass Measuring Jug
A good quality, heavy glass measuring jug with clear marking for various measures to me is a must. I hate taking chances with portions, so it's an important tool for me.

Anchovies
There are 144 species of Anchovies, a small common saltwater fish. Anchovies are used in small quantities to flavor many dishes. They can range in length from 2 centimetres (0.79 in) to 40 centimetres (16 in) when an adult.
During the Roman period, Anchovies were eaten raw as an aphrodisiac. Fresh and dried Anchovies are a popular element in many cuisines around the world.
Strange Pizza Facts
Here are some facts about pizza.
One million deliveries
Pizza chain Domino's rules the pizza delivery market, delivering at least a million deliveries each day all over the world.
Hawaiian pizza isn't from Hawaii
A retired cook, Sam Panopoulos, added pineapple to a pizza and served the iconic pizza variation at the Satellite Restaurant in Ontario, Canada.
Yes, that's fast alright
In April 2015, Kelvin Medina from Manila, Philippines, won a world record. He set the fastest time to eat a 12 inch pizza, at a crazy 23.62 sec.

Pizza making FAQ
Want to make delicious pizzas at home? Here are some expert answers to some of the most common pizza making questions.
How do italians eat pizza?
Italians just about always eat pizza with a knife and fork. Pizza is to be enjoyed very hot, straight from the oven. If you try holding a slice, it will burn your hands, and waiting for pizza to cool down is just not an acceptable solution.
Why pineapple does not belong on pizza?
Pineapple belongs on pizza, in my personal opinion. It's a weird debate which has enveloped the world. Each person has their own opinion. If you like it, eat it, if not, then don't. Easy!
How much protein is in pizza?
Protein is an essential component of good health, and you should ensure that every meal has a protein source. The average pizza slice has 12 grams of protein, making it a good source for that day.
Have you made Etna Pizza?
Etna Pizza with us! Tag us on our Pinterest, Facebook or Twitter and let us know what you thought of it! I'd love to know.
Featured image: Source