Fichi
Originating from Italy, this Fichi pizza is a mouth watering vegetarian pizza that's worth making.
Created as described, this type of pizza provides a rich taste, coupled with a excellent scent to enjoy.
Take time to invest in high quality ingredients and pair these with a fantastic crust for you to take part in a nice homemade pizza feast.
If you like Vegetarian pizza with a Tomato pizza sauce then you will enjoy this.
Pizza in Italy
A Naples invention, Pizza originated in Italy in the 1700's, and they know how to craft the perfect pizza. Naples is the most famous location for pizza in the entire world, and you can still visit the world's oldest pizzeria, the stunning Antica Pizzeria Port'Alba.
Take a look at some of the other pizzas from Italy here.
Fichi Pizza at a glance

| | |
| --- | --- |
| Origin | Italy |
| Type | Vegetarian |
| Sauce | Tomato Sauce |
Fichi Pizza Recipe
Below we've put together a recipe for you to make your own homemade Fichi Pizza using a woodfired oven or using a pizza stone.
Preparation time

| | |
| --- | --- |
| Dough | 2 hours |
| Assembly | 10 minutes |
| Baking | 12-20 minutes |
Fichi Pizza Ingredients
Buy enough pizza toppings for the amount of pizzas you plan to make. The dough and sauce are designed for 3-4 medium sized pizzas, so scale up or down, based on your requirements.

Simple Pizza dough
7 grams (2 tsps) dried yeast
250 ml (1 cup) lukewarm water
2 2/3 cups (400 grams) 00 fine flour
2 tsps salt
1/4 cup (3 tbsp) olive oil
Fichi Pizza Toppings
Toppings used in this pizza recipe, are;
Mozzarella
Olive Oil
Rosemary Leaves
Garlic
Salt

Simple Tomato Pizza Sauce
1 can (6oz/170g) tomato paste
1 can (15oz/420g) tomatoes, whole or crushed
2 large garlic cloves
1/4 a small onion
1 tbsp dried Italian herbs
1 tsp salt
Want to try a different sauce? See our article on the different types of pizza sauces.
TIP
You can click on any of the tags at the bottom of this page, to find other pizzas besides Fichi Pizza, that use that topping.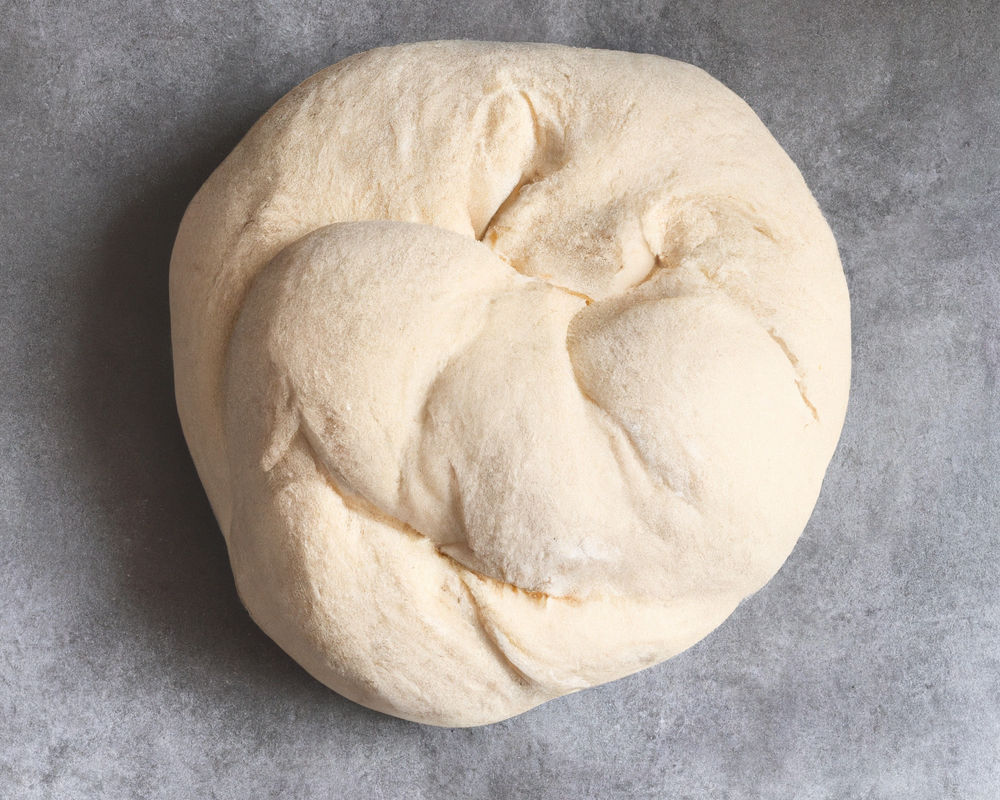 Pizza Dough Method
If you don't have much time, grab a premade pizza base at your local grocery store, or hand make your own pizza dough following the simple steps below. Some shops even carry premade pizza dough in balls.
Whisk yeast and lukewarm water in a jug. Leave sitting for roughly five minutes.
Add flour and salt in a large bowl. Create a well in the centre of the flour. Pour in the liquid yeast mixture and the oil.
Using dough mixer or hands, gently mix dough until smooth. Place pizza dough on a lightly floured work surface and then knead by hand for five minutes.
Lightly oil a bowl, and place mixture in and cover with plastic wrap. Leave in a warm place to rise until the dough doubles in size.
Pour dough mix out onto a clean, floured surface. Now hand knead gently for another five minutes.
Divide dough mixture into equal sized balls. Hand stretch or roll out the bases to the expected size.
Spread some flour on kitchen bench before rolling, in order to prevent sticking.
TIP: We have other dough recipes if you would like to try your hand at sourdough, poolish or more.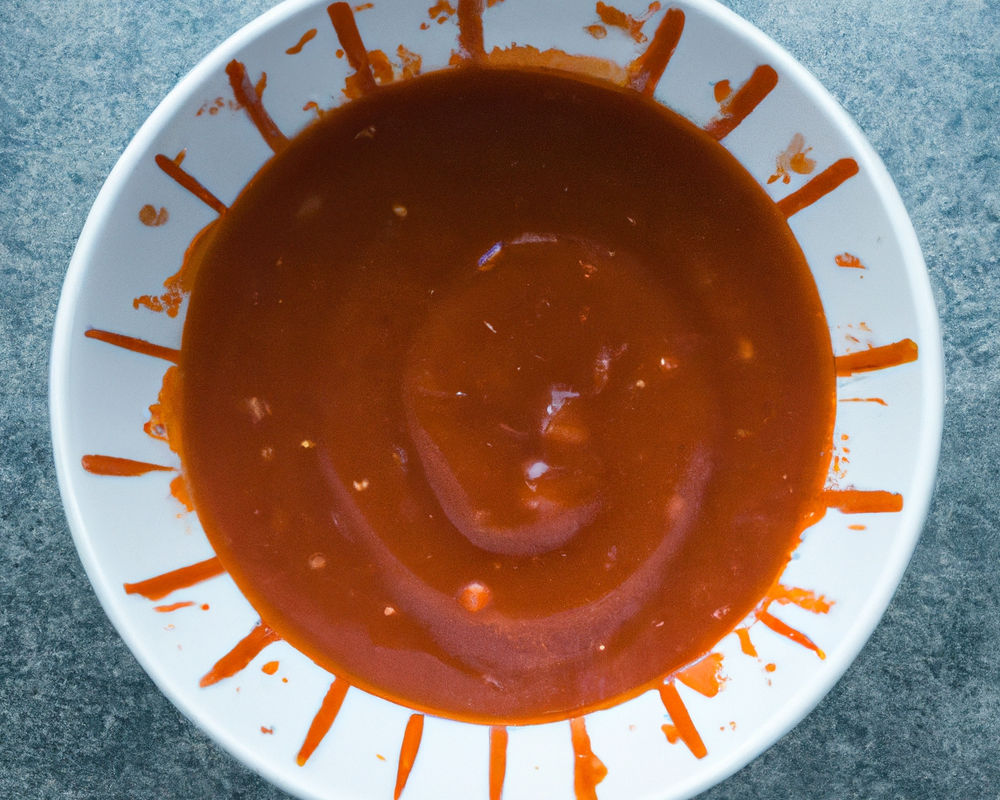 Tomato Pizza Sauce Method
You can either make your own tasty pizza sauce following the simple steps below, or you can purchase a pizza sauce at your local supermarket.
Add ingredients in a large bowl, and stir or blend well.
Ensure all ingredients are mixed together well.
Keep mixture sitting for five minutes.
Your sauce is now ready. Enjoy!
Keep sauce in fridge or freeze for future use.
Don't forget that you can always add salt and pepper to taste.

Preparing Fichi Pizza
Switch oven on to at least 450 degrees and preheat for at least 30 minutes.
Stretch out dough into a circle, on a floured surface.
If you are using a pizza steel or stone, make sure it is preheating in oven.
Now it's time to add the sauce. This recipe calls for Tomato Sauce. Spread the Tomato Sauce around the pizza base, leaving a gap at edges.
Add your ingredients in size, from the largest to smallest.
Cheese should be sprinkled on at the end.
Toppings for this pizza are;
Mozzarella
Olive Oil
Rosemary Leaves
Garlic
Salt
I find this pizza mouthwatering by itself, yet why not with another pizza variety?
Cooking
Put the Fichi pizza on the middle shelf in oven, and wait ten minutes.
After approximately 10 minutes, open oven door and check on pizza.
The pizza should be done within roughly 15 minutes. Always cook to personal tastes.

About Rosemary
Rosemary has been used for cooking since at least 500 BC, if not before. An ancient legend says that the Virgin Mary placed her blue cloak over a white flowered rosemary bush while she was resting, and the flowers turned blue. The shrub was then named the "Rose of Mary".
In Greek mythology, it is said that Rosemary was draped around the Greek goddess Aphrodite when she rose out of the sea. As a medicinal herb, it has long been suggested that it helps strengthen your memory and the brain overall.

Pizza Tools
When making Fichi Pizza, I always recommend that you use what you have already, and avoid spending a ton of money. My recommended basic pizza tool list is…
Pizza Stone
A pizza stone is a great way to up your pizza game at home. Read more about cooking with a Pizza Stone.
Food Containers
Leftovers need to go somewhere, and I hate using lots of plastic wrap or alfoil. I prefer good air tight clear containers for my fridge.
Dough Containers
Dough storage containers must be of high quality and airtight.

Salt
Salt in small doses can be fine, but as a pizza topping, have it in tiny doses. As with most other nutrients and foods, eating a balanced diet is key.
Salt is essential for your body to function correctly, and it's essential for good health. However, eating too much or too little salt can be harmful and unhealthy.
Pizza Storage
What to do with leftovers?
Leftovers after the meal? Here are some tips.
There are many ways to reheat pizza. We cover seven of them in this article.
Can you freeze pizza?
You can freeze pizza for up to three months, however I'd suggest consuming it within the first few weeks, ideally.
Chill in the fridge
You can keep pizza in plastic wrap or a container for up to 3 days in the fridge.

Pizza making FAQ
Want to know how to make delicious pizza at home? Here are some FAQ and their answers to the most common pizza making questions.
What temperature should I use for baking pizza?
If you're using a baking pan or pizza pan, preheat your oven pretty much as high as it can go. I'm talking about 500°F (260°C) or higher. If you're using a pizza stone, don't forget to preheat that as well. Always let it heat up for at least 30 minutes, before adding your first pizzas.
How long does it take to digest pizza?
It typically takes around 6-8 hours for pizza to digest in your stomach. The higher the fat content, the longer food takes to digest. Pizza has carbs in the sauce, crust and vegetable toppings, plus high fat and protein in any meat and cheese.
Why pineapple belongs on pizza?
Pineapple belongs on pizza, in my personal opinion. It's a weird debate which has envoloped the world. Each person has their own opinion. If you like it, eat it, if not, then don't. Easy!
Have you made Fichi Pizza?
Let us know what you think of Fichi Pizza! Tag us on our Pinterest, Facebook or Twitter and let us know what you thought of it! I'd love to know.
Featured image: Source