Fish
Originally from China, this Fish pizza is a scrummy seafood pizza worth trying at home.
Created well, this pizza has a delightful flavor with a unequaled scent to enjoy.
Make sure to purchase delicious ingredients and complement them with the perfect crust for you and friends to savor a perfect meal.
In the mood for a Seafood pizzas with a Thousand Island sauce? Guess what? You have found it.
Pizza is a dish that is enjoyed around the world for a variety of reasons! One of the main reasons is its universality. Pizza is a dish that can be adapted to suit local tastes and ingredients, making it a favorite in countries far and wide. For example, you can find a pizza Margherita in Italy, a Tandoori chicken pizza in India, or a BBQ Pizza in America.
Also, the simple, yet satisfying ingredients like the dough, cheese, and tomato sauce, which are the base for almost any pizza, are widely available and affordable for most of the countries.
Another reason why pizza is so popular globally, is its convenience. Pizza can be eaten in a variety of settings, whether it's at a sit-down restaurant, on the go, or even delivered to your door. And lastly, It has become a cultural phenomenon, a cuisine that transcends borders and is recognized and enjoyed by people of all ages, backgrounds, and cultures. All these reasons make pizza a dish that is truly enjoyed around the world.
Pizza in China
There's an old tale that Pizza originated in China. When Marco Polo came to China, he encountered scallion pie, a flat bread that uses dough instead of a batter. When Marco Polo returned to Italy he met a chef from Naples at a dinner party and persuaded him to recreate the dish, putting the fillings on top of the dough instead of the inside.
Take a look at some of the other pizzas from China here.
Fish Pizza at a glance

| | |
| --- | --- |
| Origin | China |
| Type | Seafood |
| Sauce | Thousand Island Sauce |
Fish Pizza Recipe
We've crafted a recipe for you to make a delicious homemade Fish Pizza , whether you're using a backyard pizza oven or a pizza stone in your oven.
Preparation time

| | |
| --- | --- |
| Dough | 2 hours |
| Assembly | 10 minutes |
| Baking | 12-20 minutes |
Fish Pizza Ingredients
Get enough of the toppings that you will need for the amount of pizzas you plan to make. The dough and sauce amounts below are for 3-4 medium sized pizzas, so scale up or down, based on your requirements.

Simple Pizza dough
250 ml (1 cup) lukewarm water
2 2/3 cups (400 grams) 00 fine flour
7 grams (2 tsps) dried yeast
1/4 cup (3 tbsp) olive oil
2 tsps salt
Fish Pizza Toppings
Toppings used in this pizza recipe, are;
Fish Cakes
Mozzarella
Lemon Juice

Thousand Island Dressing
3/4 cup mayonnaise
3 gherkins, finely chopped
2 1/2 tbsp tomato sauce
2 tsp worcestershire sauce
Want to try a different sauce? See our article on the different types of pizza sauces.
TIP
You can click on any of the tags at the bottom of this page, to find other pizzas besides Fish Pizza, that use that topping.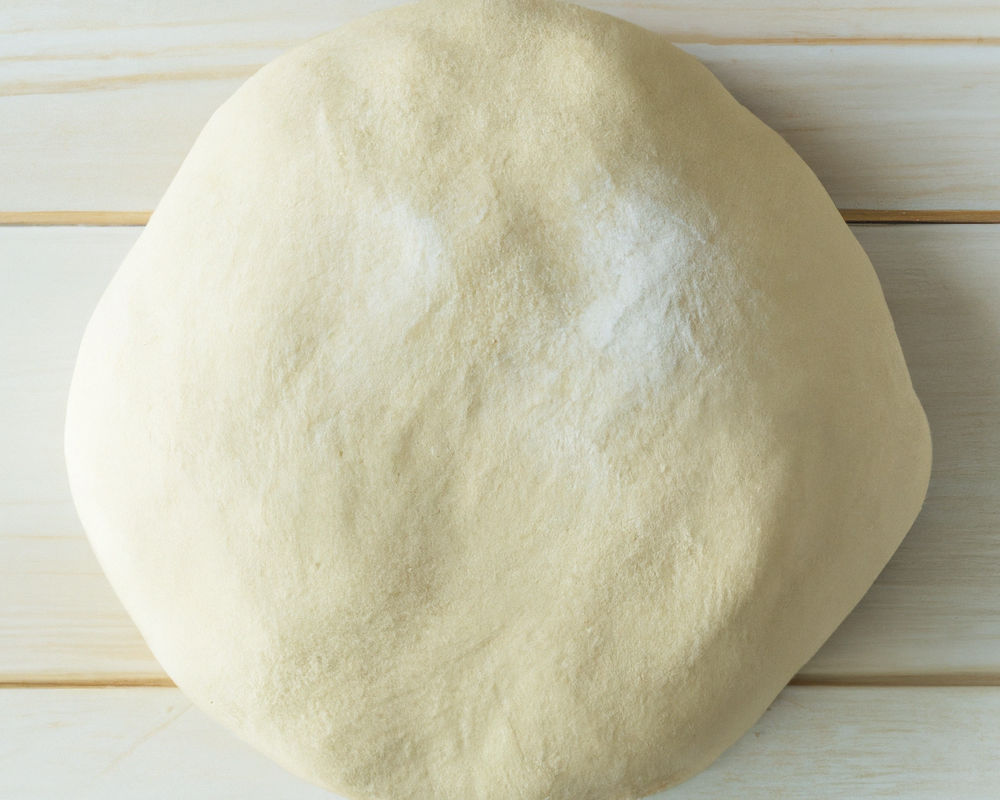 Pizza Dough Method
Either make your own pizza dough following the simple steps below, or buy a premade pizza base at your local store.
Whisk the lukewarm water and yeast in a plastic or glass jug. Let the mixture stand for approx. five minutes.
Add salt and flour in a large bowl. Create a hollow well in the middle and gently pour the liquid yeast mixture and oil.
Using dough mixer or hands, gently mix dough until smooth. Place pizza dough on a lightly floured work surface and then knead by hand for five minutes.
Lightly oil a bowl, and place mixture in and cover with plastic wrap. Leave in a warm place to rise until the dough doubles in size.
Pour dough mix out onto a clean, floured surface. Now hand knead gently for another five minutes.
Sprinkle a little flour on the bench before rolling to prevent dough from sticking.
Divide dough mixture into equal sized balls. Hand stretch or roll out the bases to the expected size.
TIP: We have other dough recipes if you would like to try your hand at sourdough, poolish or more.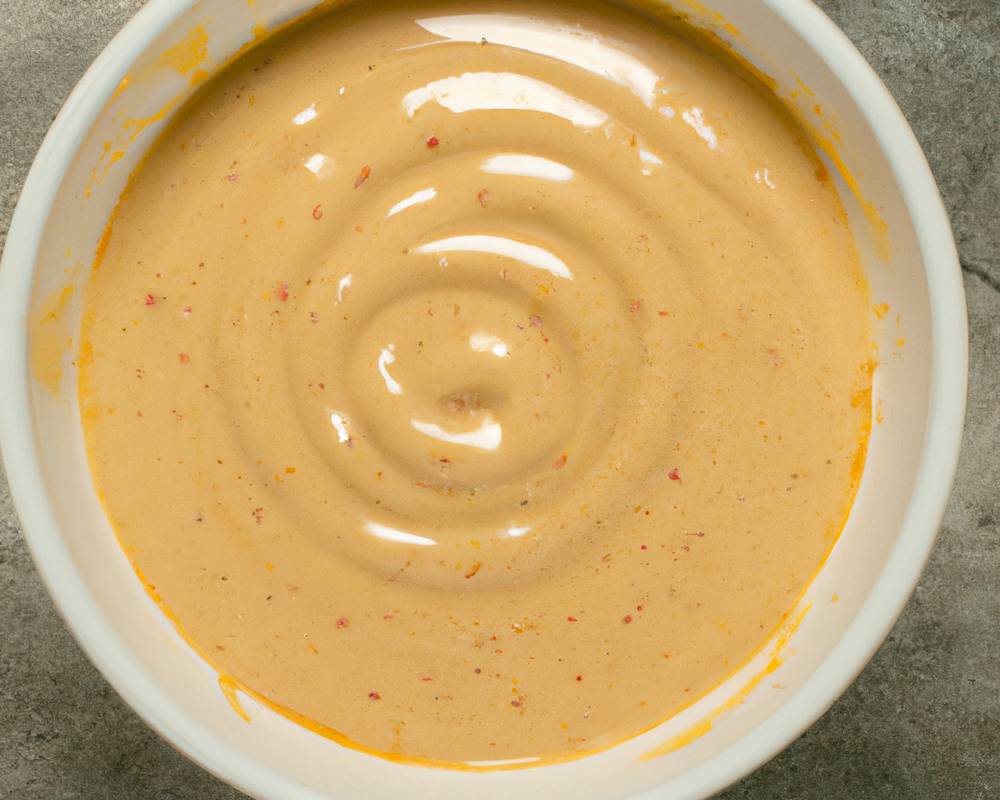 Thousand Island Dressing
Here's a very easy method to make your own thousand island dressing.
Place mayonnaise, tomato sauce, worcestershire sauce and gherkins in a bowl.
Stir well until combined.
Add salt and pepper to season.
May keep in fridge for up to 5 days.

Preparing Fish Pizza
Preheat your oven to at least 450 degrees for 30 minutes or longer.
Spread out pizza dough on floured surface.
If you have a pizza peel, you can create your pizza on it (after flouring).
Start by spreading the sauce all over the base. This pizza uses Thousand Island Sauce. Spread the Thousand Island Sauce Thinly yet evenly, leaving a margin for the crust.
Add the largest toppings first – typically meat or seafood, then the smaller toppings.
Add cheese last, and sprinkle it all over to help keep the toppings in place when it melts.
This pizza has the following toppings:
Fish Cakes
Mozzarella
Lemon Juice
This pizza is flavorsome by itself, yet why not with another pizza variety?
Baking time
Put the Fish pizza in the middle of your oven (on a stone if you have one) and set timer for 10 minutes.
After roughly 10 minutes, check on the pizza.
Pizza should be ready within 15 minutes. However, allow it to cook to personal taste.

About Mozzarella
Fresh Mozzarella is typically white, however when seasoned it can change to light yellow, depending on the animal's diet. Due to its high moisture content, it is traditionally served the day after it is made, however it can be kept in brine for a week, or even longer if packaged well.
Mozzarella was first cited in an Italian cookbook in 1570. Nowadays, Mozzarella can be twisted to form a plait, and called Treccia. You can also buy it as a smoked cheese, called Affumicata.

Pizza Tools
When making Fish Pizza, it's always handy to have the right pizza making tools. Here's the basic pizza tools that I always suggest…
Measuring Cups
Pizza making is all about precision. Having a set of both dry and wet measuring cups on hand is vital to accurately measure all your ingredients.
Pizza Steel
Very similar to a pizza stone, a pizza steel is made of, you guessed it, steel. It's a great modern method to heat pizza well in a normal oven.
Rubber Spatula
A quality rubber spatula really helps when it comes to scraping bowls and plates, etc.

Lemon
Lemon is a unique pizza topping that is rarely seen outside of its native homeland Italy. The tangy and acidic taste of lemon provides a refreshing alternative to the usual tomato sauce and cheese combination popular worldwide.
The taste of tartness from the lemon pairs particularly well with seafood toppings for pizzas, such as anchovies, shrimp and squid. Lemon can also be used in more inventive recipes to provide an interesting twist on traditional Italian recipes.
Pizza Facts
These facts will interest you.
Poor anchovies
There is a National Pizza with the Works Except Anchovies Day, which although a mouthful, is held on November 12 each year.
Would you try pizza perfume?
Pizza Hut Canada released a limited-edition pizza perfume, back in 2012. The scent was described as 'freshly baked, hand-tossed dough.' I love pizza, but no.
Don't worry, be happy
In Cambodia, some pizzerias have marijuana topped 'happy pizzas' on their menu.

Seafood Pizzas
Keen on seeing more than Fish pizza? We have plenty of other Seafood pizza recipes to look at, as well. Enjoy!

Pizza making FAQ
Want to know how to make fantastic pizza at home? Here are some helpful answers to the most frequently asked questions.
What is kosher pizza?
In Hebrew, "kosher" means fit or proper. Kosher pizza means fit for consumption by Jewish people. Most dough, sauce, and cheese can be kosher on a pizza.
How to cook pizza in the microwave?
Microwaving pizza gets a bad wrap, however try adding a glass of water when you zap a slice. The water works to help avoid the usual sogginess of microwaved pizza.
Why is my dough not stretching?
Pizza dough won't stretch much until it has rested long enough to use. If your dough is resisting your stretching attempts, you need to let your dough rest at room temperature for at least another half hour or so.
Have you made Fish Pizza?
We're all ears for your Fish Pizza review, let us know what you think! Tag us on our Pinterest, Facebook or Twitter and let us know what you thought of it! I'd love to know.
Featured image: Source