Francescana
First created in Italy, this Francescana pizza is a flavorful meat pizza you will likely enjoy.
Baked as shown, this pizza boasts a fantastic taste, matched with a sublime smell.
Ensure you choose high quality ingredients and pair these with the perfect crust for your family to take part in a out of this world pizza dinner.
If you like Meat pizza with a Tomato pizza sauce then I guarantee that you'll enjoy this.
There are a few reasons why people find pizza so delicious! First, the combination of warm, gooey cheese and flavorful sauce is a taste sensation. The cheese adds a rich, creamy texture and the sauce adds a nice balance of acidity and sweetness.
Second, people love the variety of toppings that can be added to a pizza. From classic toppings like pepperoni and mushroom, to more unique options like pineapple and bacon, there's something for everyone. Third, Pizza is an easy and convenient food, it can be made quickly and can be taken to go, delivered or it can be a perfect food for parties, events and gatherings.
Lastly, pizza has a universal appeal, it can be found in almost every culture in some form, and it's a comfort food for many people. So, all in all, Pizza is delicious because of its taste, texture, variety, convenience and its universal appeal.
Pizza in Italy
A Naples invention, Pizza originated in Italy in the 1700's, and they know how to craft the perfect pizza. Naples is the most famous location for pizza in the entire world, and you can still visit the world's oldest pizzeria, the stunning Antica Pizzeria Port'Alba.
Take a look at some of the other pizzas from Italy here.
Francescana Pizza at a glance

| | |
| --- | --- |
| Origin | Italy |
| Type | Meat |
| Sauce | Tomato Sauce |
Francescana Pizza Recipe
There is a recipe below for you to make a Francescana Pizza either in your wood fired pizza oven or using a pizza stone.
Preparation time

| | |
| --- | --- |
| Dough | 2 hours |
| Assembly | 10 minutes |
| Baking | 12-20 minutes |
Francescana Pizza Ingredients
Ensure you have enough pizza toppings for the amount of pizzas you plan to make. The dough and sauce amounts below are for 3-4 medium sized pizzas, so scale up or down, based on your requirements.

Simple Pizza dough
1 cup (250 ml) luke-warm water
400 g (2 2/3 cups) 00 or pizza flour
2 tsps (7 g sachet) dried yeast
3 tbsps (1/4 cup) olive oil
2 tsps salt
Francescana Pizza Toppings
Toppings used in this pizza recipe, are;
Ham
Mozzarella
Parmesan
Porcini Mushrooms

Easy Tomato Pizza Sauce
1 small can (6oz/170g) tomato paste
1 can (15oz/420g) crushed or diced tomatoes
Two garlic cloves
1 tbsp dried Italian herbs
1 tsp salt
1/4 small brown onion
Want to try a different sauce? See our article on the different types of pizza sauces.
TIP
You can click on any of the tags at the bottom of this page, to find other pizzas besides Francescana Pizza, that use that topping.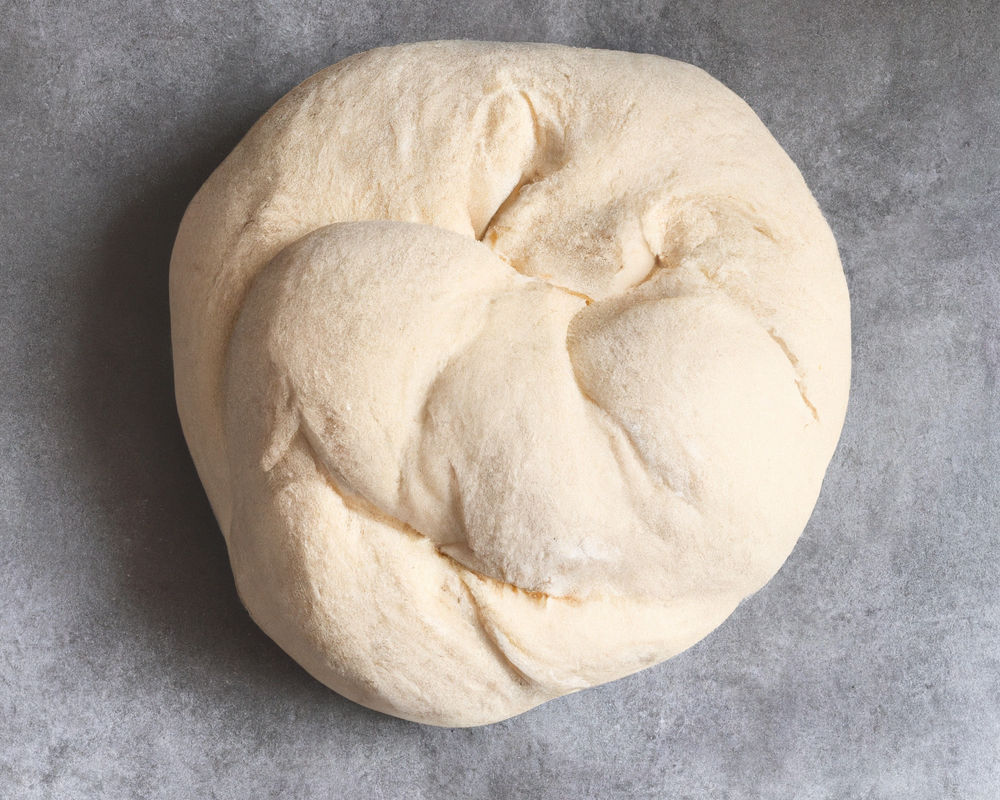 Pizza Dough Method
If you don't have much time, grab a premade pizza base at your local grocery store, or create your own homemade pizza dough following the simple steps below.
Whisk yeast and lukewarm water in a jug. Stand for around five minutes.
Add flour and salt in a large bowl. Create a well in the centre of the flour. Pour in the liquid yeast mixture and the oil.
Using a spatula, or your hands, mix the dough really well until smooth. Turn out dough onto a lightly floured work surface and knead for five minutes.
Lightly oil a bowl, and place dough in it and cover with plastic wrap. Leave in a warm place to rise for 30 minutes to an hour, or until it doubles in size.
Turn dough out onto a lightly floured surface and knead gently for another 5 minutes or until smooth.
Divide the dough into balls, and roll out bases to desired size.
Sprinkle a little flour on the bench before rolling to prevent dough from sticking.
TIP: We have other dough recipes if you would like to try your hand at sourdough, poolish or more.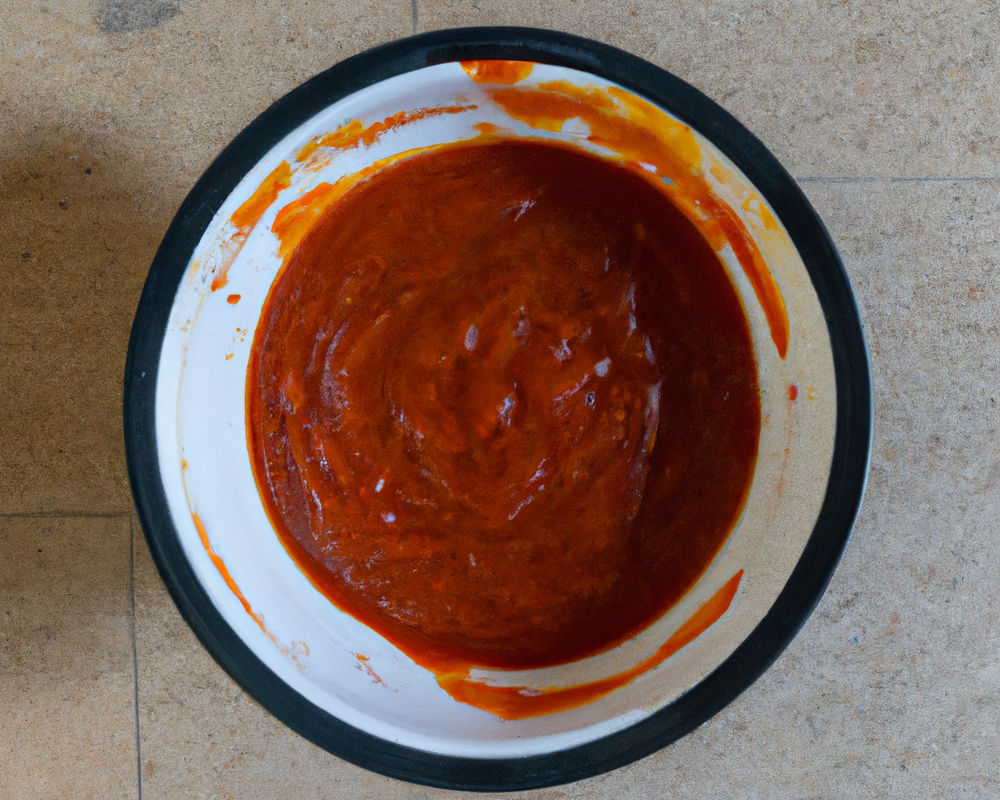 Tomato Pizza Sauce Method
You can either make your own pizza sauce following the simple steps below, or you can purchase a pizza sauce at your local store.
Stir in all ingredients in a large bowl.
Using either a whisk, or blender, mix well.
Let sit for five minutes.
The pizza sauce is ready to use immediately or chill in fridge for 2-3 days.
You can also freeze any leftover sauce for up to 3 months.
You can swap tomato for BBQ sauce and more. There's plenty of options.

Preparing Francescana Pizza
Preheat your oven to roughly 500 degrees.
Roll out the dough to either slightly smaller than your pizza stone or tray.
Alternatively, if you have a pizza peel, roll out to be smaller than that.
You start by spreading the sauce around. This pizza calls for Tomato Sauce. Spread the Tomato Sauce evenly using the back of a large spoon or ladle.
Then start adding the largest ingredients, then work your way down. The last is any cheese topping, such as Mozzarella, which you should evenly cover the other toppings with, and then finally any herbs.
Toppings to put on this pizza are;
Ham
Mozzarella
Parmesan
Porcini Mushrooms
Whilst this pizza is delicious by itself, yet why not with other pizzas as well?
Baking
Put the Francescana pizza on the middle shelf of the oven and wait for approximately 10 minutes.
After roughly 10 minutes, check on the pizza.
Pizza should be ready within 15 minutes. However, allow it to cook to personal taste.

About Parmesan
Parmesan is a translation of the Italian words, Parmigiano-Reggiano. The two terms refer to the same cheese. Often referred to as the "King of Cheeses", Parmesan is an Italian hard, granular cheese produced from cows' milk, which is then Aged for at least 12 months.
Parmesan was praised as far back as 1348 in the writings of famous Italian writer, Boccaccio, in his works, the Decameron. October 27 is designated the International "Parmigiano Reggiano Day" by The Consortium of Parmigiano Reggiano.

Pizza Tools
When making Francescana Pizza, I always recommend that you use what you have already, and avoid spending a ton of money. My recommended basic pizza tool list is…
Measuring Cups
Pizza making is all about precision, so having a full set of both wet and dry measuring cups on hand is critical. It is so important when making pizza dough to accurately measure all your ingredients.
Measuring Cups
Pizza making is all about precision. Having a set of both dry and wet measuring cups on hand is vital to accurately measure all your ingredients.
Pizza Steel
Very similar to a pizza stone, a pizza steel is made of, you guessed it, steel. It's a great modern method to heat pizza well in a normal oven.

Porcini Mushrooms
Porcini mushrooms are a popular topping choice for pizzas that are sure to tantalize the taste buds. They have an earthy, nutty flavor and a chewy texture that makes them especially flavorful and unique when eaten in combination with other toppings.
For the most part, porcini mushrooms are sautéed prior to being added as a topping on pizza; however some prefer them raw for an even more intense flavor.
How to Store
Have leftover pizza? Here's what to do.
Store in the fridge
Leftover slices of pizza may be kept in an airtight container in the fridge for up to 3 days.
Freezer guide
You can store leftover pizza in the freezer for up to 3 months. Reheat from frozen as directed above until heated through.
Reheating pizza
Warm in the center of a 450 degree F oven for approximately 6 minutes, on a pizza stone if possible, until heated through. See our article on reheating pizza for more.

Pizza making FAQ
Want to make great pizza at home? Here are some expert answers to some of the most Frequently asked questions.
Who invented pizza rolls?
Jeno Paulucci created Pizza Rolls in the mid to late 1960's, after being inspired to replace the traditional filling used in a Chinese egg roll with pizza toppings.
How long does pizza dough last in the fridge?
Pizza dough will be fine in an air tight container in the fridge fror anywhere up to 5 days.
Can I use bread dough for making pizza?
Sadly no. Bread dough doesn't have the same consistency and needs that a pizza dough has. If you mean bread flour, yes, many bread flours are fine enough to work for pizza, however I always recommend )) flour instead, which is created for pizza dough making.
Have you made Francescana Pizza?
Francescana Pizza ! Tag us on our Pinterest, Facebook or Twitter and let us know what you thought of it! I'd love to know.
Featured image: Source