Frog Legs
Originating from France, this Frog Legs pizza is a delectable meat pizza you can make at home.
Made with care, the following pizza gives an enticing flavor, coupled with an immaculate aroma to enjoy.
Ensure you use the freshest ingredients and pair these with a perfect base for you and family to savor a scrumptious pizza meal.
If you have a taste for Meat pizzas with Tomato sauce this pizza may be what you have been searching for.
Pizza is a delicious and versatile food that can be enjoyed by people of all ages. One of the best things about pizza is that it can be customized to suit your individual tastes and dietary needs. You can choose from a variety of toppings, including vegetables, meats, and cheeses, to create a pizza that is truly your own.
Additionally, pizza is a great source of carbohydrates, which provide your body with energy to power through your day. Eating pizza can also be a fun and social activity, whether you're enjoying a slice with friends or having a family pizza night at home.
So next time you're thinking of what to eat, consider trying a pizza, you won't regret it!
Pizza in France
The French love their food. Their most popular foods include bread, pastries, Cheese, soups and seafood. In a 2018 study, 96% of French people said they enjoy pizza with 84 percent ordering pizzas at home.
Take a look at some of the other pizzas from France here.
Frog Legs Pizza at a glance

| | |
| --- | --- |
| Origin | France |
| Type | Meat |
| Sauce | Tomato Sauce |
Frog Legs Pizza Recipe
There is a recipe below for you to make a Frog Legs Pizza whether it be in your wood pizza oven or your kitchen oven.
Preparation time

| | |
| --- | --- |
| Dough | 2 hours |
| Assembly | 10 minutes |
| Baking | 12-20 minutes |
Frog Legs Pizza Ingredients
Choose enough pizza toppings for the amount of pizzas you will be creating. The dough and sauce are designed for 3-4 medium sized pizzas, so scale up or down, based on your requirements.

Simple Pizza dough
2 2/3 cups (400 grams) 00 fine flour
250 ml (1 cup) lukewarm water
7 grams (2 tsps) dried yeast
2 tsps salt
1/4 cup (3 tbsp) olive oil
Frog Legs Pizza Toppings
Toppings used in this pizza recipe, are;
Frog Legs
Gorgonzola
Minced Onion
Olive Oil

Tomato Pizza Sauce
1 (6oz/170g) can of tomato paste
1 can (15oz/420g) diced or crushed tomatoes
2 cloves of garlic
1 tsp salt
1/4 small onion
1 tbsp dried Italian herbs
Want to try a different sauce? See our article on the different types of pizza sauces.
TIP
You can click on any of the tags at the bottom of this page, to find other pizzas besides Frog Legs Pizza, that use that topping.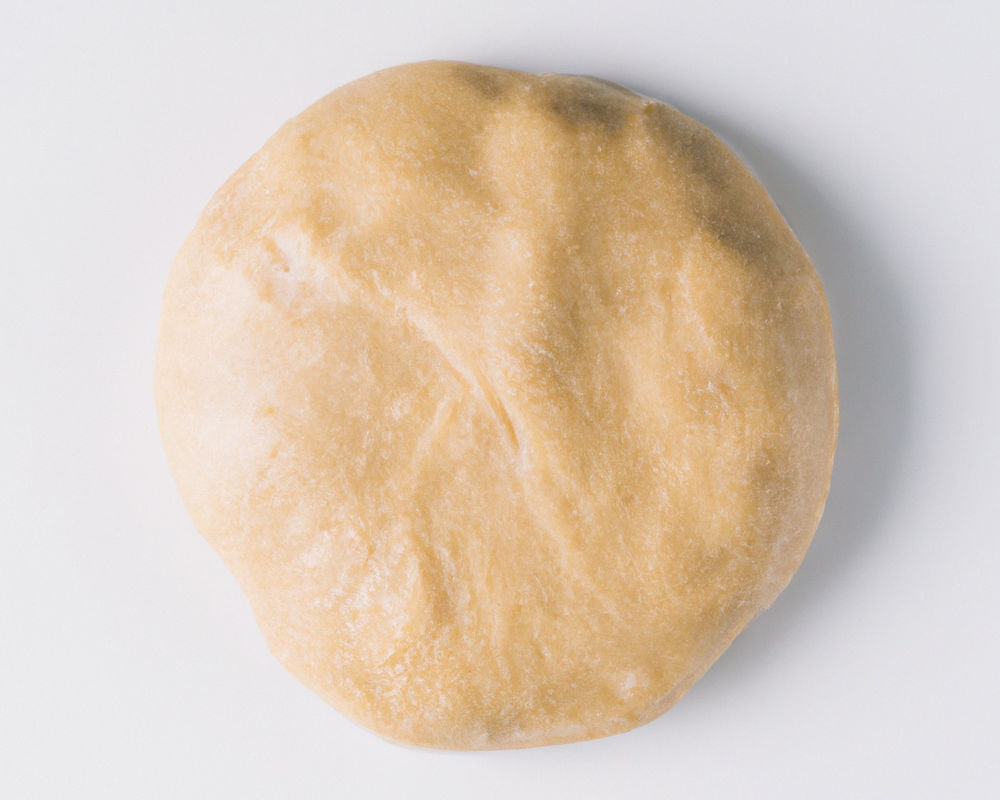 Pizza Dough Method
You can either make your own dough following the simple steps below, or you can purchase a premade pizza base at your local store.
Whisk yeast and lukewarm water in a jug. Leave sitting for roughly five minutes.
Add flour and salt in a large bowl. Create a well in the centre of the flour. Pour in the liquid yeast mixture and the oil.
Using dough mixer or hands, gently mix dough until smooth. Place pizza dough on a lightly floured work surface and then knead by hand for five minutes.
Lightly oil a bowl, and place mixture in and cover with plastic wrap. Leave in a warm place to rise until the dough doubles in size.
Pour dough mix out onto a clean, floured surface. Now hand knead gently for another five minutes.
Divide dough mixture into equal sized balls. Hand stretch or roll out the bases to the expected size.
Spread some flour on kitchen bench before rolling, in order to prevent sticking.
TIP: We have other dough recipes if you would like to try your hand at sourdough, poolish or more.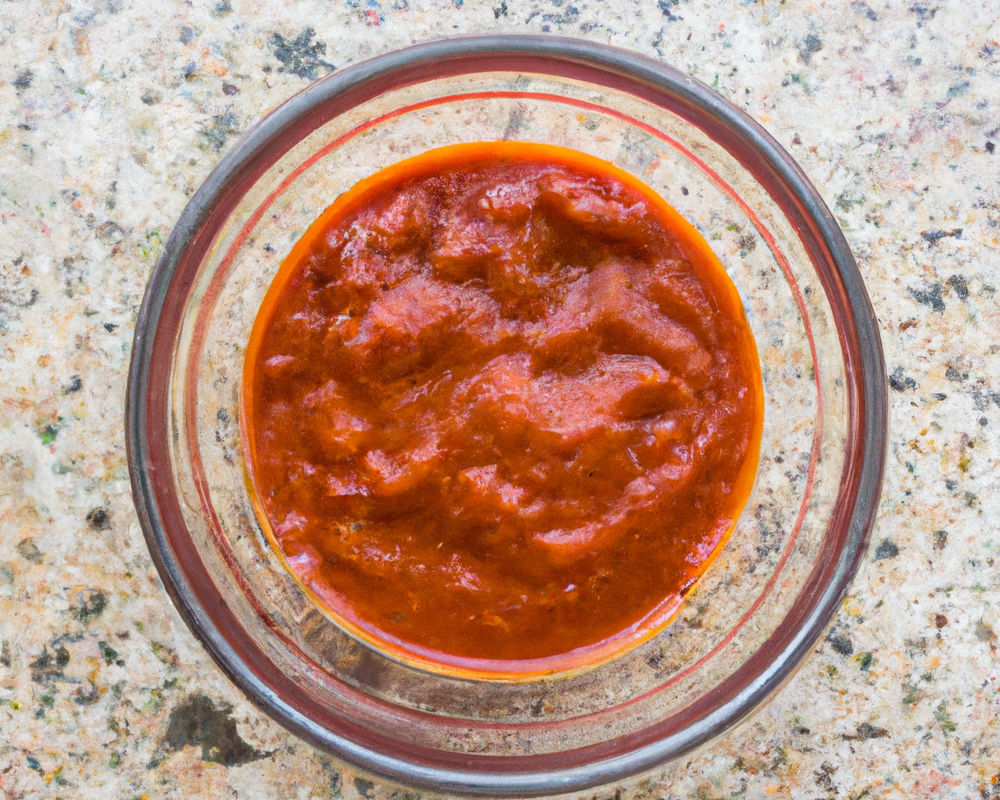 Tomato Pizza Sauce Method
Purchase a bottle of pizza sauce at your local supermarket, It takes around five minutes to make this yummy pizza sauce following the simple steps below.
Mix ingredients in a large bowl.
Pizza sauce should be reasonably smooth.
Let sit in the bowl for 5 minutes.
Your sauce is now ready to add to your pizza bases.
Sauce will last up to 3 days in fridge.
Try using a pesto sauce, or adding a little pesto to your sauce for a new flavour.

Preparing Frog Legs Pizza
Preheat your kitchen oven to approximately 500 degrees.
Roll out the dough to either slightly smaller than your pizza stone (if you have one) or on a metal tray for the kitchen oven.
Alternatively, if you have a pizza oven, roll out to be smaller than your pizza peel.
First, spread the sauce around. This pizza calls for Tomato Sauce. Spread the Tomato Sauce evenly using the back of a large spoon or the blunt side of a knife.
You should start by adding the largest ingredients, then work your way down. The last is any cheese topping, such as Mozzarella, which you should evenly cover the other toppings with, and then finally any herbs.
The toppings to include on this pizza are;
Frog Legs
Gorgonzola
Minced Onion
Olive Oil
I find this pizza very good as is, or you could try it with other pizza types?
Oven time
Put the Frog Legs pizza in the middle of your oven (on a pizza steel if you have one) and set timer for 10 minutes.
After 10 minutes, open the door and see how cooked pizza is.
Pizza should be ready within 15 minutes. However, allow it to cook to personal taste.

About Gorgonzola
Often referred to as blue cheese, Gorgonzola is made from cow's milk, boasting milder flavours than those of other blue cheeses. What sets it apart from other blue cheeses is its deep roots in Italian artisanship, still influencing production today.
Gorgonzola shares many of the traits seen in similar cheeses from other culinary cultures, with the level of intensity and sharpness often being the strongest difference.

Pizza Tools
When making Frog Legs Pizza, it's always handy to have the right pizza making tools. Here's the basic pizza tools that I always suggest…
Pizza Peel
A pizza peel aka paddle is a crucial tool for those who are making pizza often.
Pizza Cutter
The one kitchen tool every adult should have in their drawer. See our article on how to cut pizza for the various cutting tools.
Rolling Pin
Yes, I know, many people swear by hand stretching, however there's times in all our lives where we need a good wooden roller.

Olive Oil
Olive Oil has been used in cooking for at least 5,000 years. Since Olives are technically a fruit, that makes Olive Oil a fruit Juice. The Olives are crushed like other fruits; oranges, lemons etc to get the Oil.
One olive tree can last up to 2,000 years, and can produce 30 kilos of Olives, which makes roughly 4 litres of Oil every year. Medical studies have shown that consuming olive Oil daily helps reduce bad cholesterol (LDL) and increase the good one (HDL).
How to Store
Have leftover pizza? Here's what to do.
Store in the fridge
Leftover slices of pizza may be kept in an airtight container in the fridge for up to 3 days.
Freezer guide
You can store leftover pizza in the freezer for up to 3 months. Reheat from frozen as directed above until heated through.
Reheating pizza
Warm in the center of a 450 degree F oven for approximately 6 minutes, on a pizza stone if possible, until heated through. See our article on reheating pizza for more.

Pizza making FAQ
Below we've compiled the most common pizza making questions and provided expert answers. Are you looking for how to make awesome pizza at home? Please read on!
Should I double every ingredient when making pizza dough?
Not typically, no. If a pizza recipe states that, it may be inferring that to get twice the dough you need twice the ingredients. See our baker's percentage guide on why we should use baker's percent rather than fixed ingredient amounts. It makes a lot of sense!
How much sodium is in a slice of pizza?
Pizza has a significant amount of sodium. A typical slice of pizza can have anywhere from 600 to 1500 mg of sodium per slice. This makes it easy to hit the daily 2,300mg limit that they recommend.
Can I use a mixer to make the dough?
Sure thing! I regularly do. Always use a mixer with a dough hook attachment to make your pizza dough. First, add the dry ingredients and form a well to add the liquid, then always start on the lowest speed first, before increasing the speed and mixing for 5-6 minutes. If your mixer starts sounding like it's straining, turn it to a slower speed for a longer time.
Have you made Frog Legs Pizza?
Frog Legs Pizza ! Tag us on our Pinterest, Facebook or Twitter and let us know what you thought of it! I'd love to know.
Featured image: Source