Frutti Di Mare
Traditionally, this pizza is served without any cheese, as the seafood is placed on top of the dough and tomato sauce instead.
This pizza has a delicious exotic tastes because of th seafood and is enhanced by the tender melted cheese and milk sauce.
It is recommended to top it off with a drizzle of olive oil and pair it with a glass of chilled white wine.
If you have a taste for Seafood pizzas with Tomato sauce this pizza may be what you have been searching for.
Pizza is one of the most popular foods in the world, and for good reason! One of the main reasons it's so popular is because it's incredibly versatile. You can put pretty much anything on a pizza and it will taste great.
Another reason is that it's easy to make, you can make it at home with store-bought dough and sauce, or you can order it from your local pizzeria. Also, pizza is a perfect food for parties, events, and gatherings because it can feed a lot of people.
And lastly, pizza is just plain delicious! The combination of warm, gooey cheese, flavorful sauce, and your favorite toppings is hard to beat. So all in all, pizza is popular because it's delicious, easy to make, and perfect for sharing with friends and family.
Pizza in Sweden
As well as Pizza, in Sweden you'll find they enjoy Meat stew, soups, pancakes, casseroles, and nearly every Swedish meal year round has Potatoes; even whole Buttered or Sugared Potatoes.
Take a look at some of the other pizzas from Sweden here.
Frutti Di Mare Pizza at a glance

| | |
| --- | --- |
| Origin | Sweden |
| Type | Seafood |
| Sauce | Tomato Sauce |
Frutti Di Mare Pizza Recipe
Below we've created a recipe for you to make a delicious homemade Frutti Di Mare Pizza either in your backyard pizza oven or on a pizza stone in your oven.
Preparation time

| | |
| --- | --- |
| Dough | 2 hours |
| Assembly | 10 minutes |
| Baking | 12-20 minutes |
Frutti Di Mare Pizza Ingredients
Choose enough pizza toppings for the amount of pizzas you will be creating. The dough and sauce are designed for 3-4 medium sized pizzas, so scale up or down, based on your requirements.

Simple Pizza dough
2 2/3 cups (400 grams) pizza flour
1 cup (250 ml) luke-warm water
2 tsps (7 g sachet) dried yeast
Two tsps salt
3 tbsps (1/4 cup) virgin olive oil
Frutti Di Mare Pizza Toppings
Toppings used in this pizza recipe, are;
Shrimp
Mussels
Tuna
Swedish Cheese

Easy Tomato Pizza Sauce
1 small can (6oz/170g) tomato paste
1 can (15oz/420g) crushed or diced tomatoes
Two garlic cloves
1 tbsp dried Italian herbs
1 tsp salt
1/4 small brown onion
Want to try a different sauce? See our article on the different types of pizza sauces.
TIP
You can click on any of the tags at the bottom of this page, to find other pizzas besides Frutti Di Mare Pizza, that use that topping.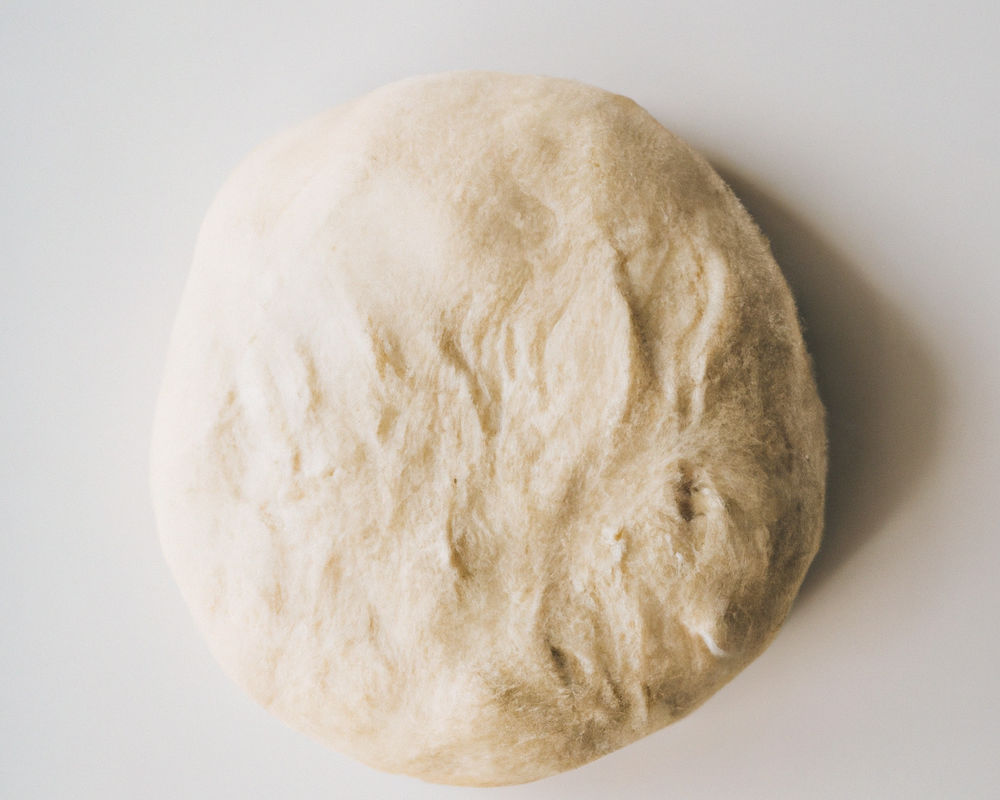 Pizza Dough Method
Purchase a premade pizza base at your local store, or if you have time, make your own homemade dough following the simple steps below. Some shops even carry pizza dough balls.
Whisk the lukewarm water and yeast in a plastic or glass jug. Let the mixture stand for approx. five minutes.
Add the salt and flour in a large bowl. Create a hollow centre in the flour. Slowly pour the liquid yeast mixture and oil.
Using your hands or a mixer, mix the dough until smooth. Pour dough on a lightly floured work surface and then knead by hand for five minutes.
Place dough into lightly oiled bowl and cover with plastic wrap. Sit in a warm place for roughly 30 minutes to an hour, to rise until it doubles in size.
Fold the dough out onto a lightly floured surface. Knead gently by hand for around five minutes or until smooth.
Divide the dough roughly into equal amounts. Roll out pizza bases for the desired size.
Spread some flour on kitchen bench before rolling, in order to prevent sticking.
TIP: We have other dough recipes if you would like to try your hand at sourdough, poolish or more.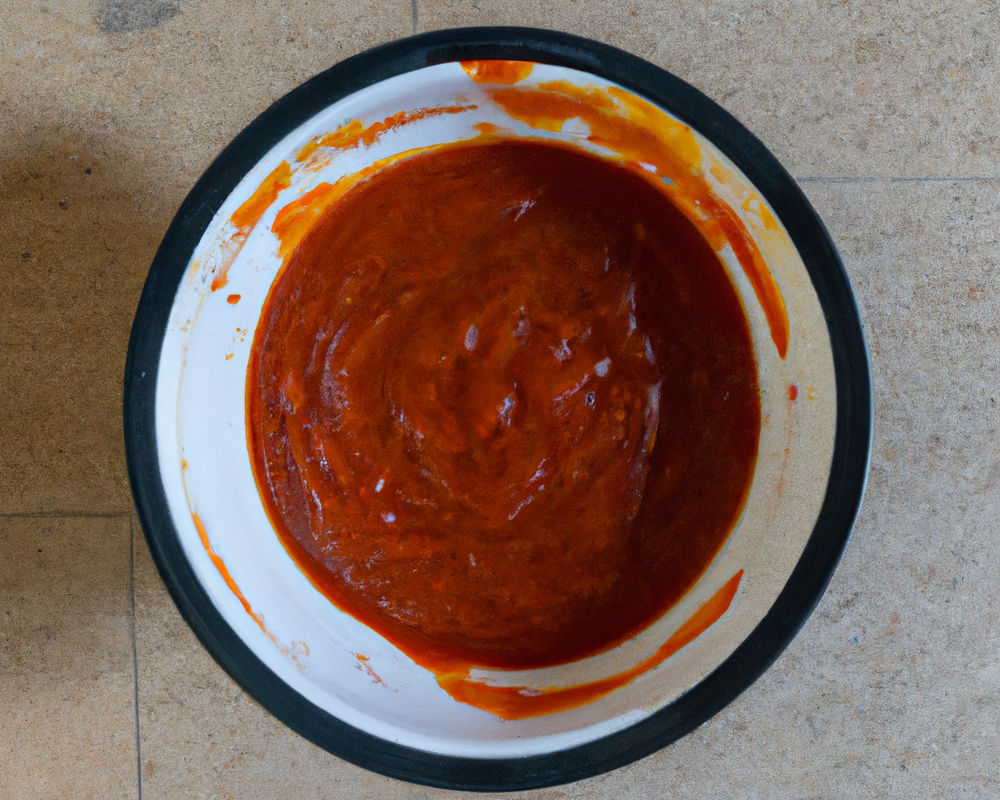 Tomato Pizza Sauce Method
You can make this delicious pizza sauce following the simple steps below, or you can purchase a pizza sauce at your local store.
Stir in all ingredients in a large bowl.
Using either a whisk, or blender, mix well.
Let sit for five minutes.
The pizza sauce is ready to use immediately or chill in fridge for 2-3 days.
You can also freeze any leftover sauce for up to 3 months.
You can make the sauce the day before and refrigerate to save time.

Preparing Frutti Di Mare Pizza
Preheat your kitchen oven to approximately 500 degrees.
Roll out the dough to either slightly smaller than your pizza stone (if you have one) or on a metal tray for the kitchen oven.
Alternatively, if you have a pizza oven, roll out to be smaller than your pizza peel.
First, spread the sauce around. This pizza calls for Tomato Sauce. Spread the Tomato Sauce evenly using the back of a large spoon or the blunt side of a knife.
You should start by adding the largest ingredients, then work your way down. The last is any cheese topping, such as Mozzarella, which you should evenly cover the other toppings with, and then finally any herbs.
The toppings to include on this pizza are;
Shrimp
Mussels
Tuna
Swedish Cheese
Whilst this pizza is delicious by itself, yet why not with another style of pizza?
Baking
Put the Frutti Di Mare pizza on the middle shelf of the oven and wait for approximately 10 minutes.
In 10 minutes, open oven door and check.
The pizza should take roughly 15 minutes to cook, adjust time to cook to personal taste.

About Shrimp
Shrimp are widespread and abundant. There are thousands of species adapted to a wide range of habitats. They can be found feeding near the seafloor on most coasts and estuaries, as well as in lakes and rivers.
Shrimp and prawn are two different types of seafood, belonging to different suborders of Decapoda, although they look quite similar.

Pizza Tools
When making Frutti Di Mare Pizza, I always recommend that you use whatever kitchen items you have. My basic pizza tools are…
Pizza Peel
A pizza peel aka paddle is a crucial tool for those who are making pizza often.
Pizza Cutter
The one kitchen tool every adult should have in their drawer. See our article on how to cut pizza for the various cutting tools.
Rolling Pin
Yes, I know, many people swear by hand stretching, however there's times in all our lives where we need a good wooden roller.

Frutti di Mare
Frutti di Mare is a classic Italian topping made from a mix of seafood including mussels, squid, prawns and octopus. It packs a punch of intense flavour that will tantalise your taste buds!
Not only does it offer an unusual twist on traditional pizzas but it also provides essential nutrients such as zinc, selenium and iodine to your diet. Furthermore, its vibrant colours – ranging from red to yellow – make for an aesthetically pleasing experience.
Pizza Storage
What to do with leftovers?
Leftovers after the meal? Here are some tips.
There are many ways to reheat pizza. We cover seven of them in this article.
Can you freeze pizza?
You can freeze pizza for up to three months, however I'd suggest consuming it within the first few weeks, ideally.
Chill in the fridge
You can keep pizza in plastic wrap or a container for up to 3 days in the fridge.

Pizza making FAQ
Want to know how to make great pizza at home? Here are some helpful answers to the most frequently asked questions.
Can I put foil on a pizza stone before making pizza?
No. The pizza stone needs to be in contact with the pizza base for it to do its job effectively. It helps absorb moisture from the dough and heat it evenly. Putting foil between the dough and stone will prevent that from happening properly.
What to serve with pizza at a party?
Pizza goes really well with garlic bread, salads and pasta. In fact, you can serve just about any party food with pizza, and it would work.
How long to let pizza dough rise?
Some pizza dough recipes suggest only a few hours, whereas you can also use long fermentation techniques to make it go for 3-5 days.
Have you made Frutti Di Mare Pizza?
Frutti Di Mare Pizza was a hit or miss for you Tag us on our Pinterest, Facebook or Twitter and let us know what you thought of it! I'd love to know.
Featured image: Source