Funghi
First made in Italy, this Funghi (Mushroom) pizza is a yummy vegetarian pizza you'll want to try.
Created with care, this type of pizza has a savory taste paired with a splendid smell.
Make time to choose the freshest ingredients and add them to a perfect base for you and friends to enjoy a enjoyable meal together.
If you have a taste for Vegetarian pizza that has Tomato sauce then this pizza will be tempting.
Pizza is the perfect food for any group, whether it's a large or small gathering. For large groups, pizza is an easy and crowd-pleasing option. You can order a variety of toppings and everyone can pick their favorite slice. Plus, it's easy to share and it's a great conversation starter, it brings people together and creates a friendly atmosphere.
For small groups, it's also perfect because it's easy to customize the toppings to fit everyone's preferences, and it's also easy to order just the right amount. Plus, it's a great way to bond and enjoy a tasty meal together.
Pizza is a versatile food that can be enjoyed in any setting, whether it's a casual night with friends or a family dinner. It's perfect for all occasions, making it the perfect food for large and small groups.
Pizza in Italy
A Naples invention, Pizza originated in Italy in the 1700's, and they know how to craft the perfect pizza. Naples is the most famous location for pizza in the entire world, and you can still visit the world's oldest pizzeria, the stunning Antica Pizzeria Port'Alba.
Take a look at some of the other pizzas from Italy here.
Funghi Pizza at a glance

| | |
| --- | --- |
| Origin | Italy |
| Type | Vegetarian |
| Sauce | Tomato Sauce |
Funghi Pizza Recipe
Below we've created a recipe for you to make a delicious homemade Funghi Pizza from either a wood pizza oven or your typical kitchen oven.
Preparation time

| | |
| --- | --- |
| Dough | 2 hours |
| Assembly | 10 minutes |
| Baking | 12-20 minutes |
Funghi Pizza Ingredients
Choose enough of the pizza toppings for the amount of pizzas you plan to make. The pizza sauce and dough ingredients below are designed for 3-4 pizzas, so scale up or down, based on your requirements.

Simple Pizza dough
1 cup (250 ml) luke-warm water
2 2/3 cups (400 grams) pizza flour
2 tsps (7 g sachet) dried yeast
3 tbsps (1/4 cup) virgin olive oil
Two tsps salt
Funghi Pizza Toppings
Toppings used in this pizza recipe, are;
Mozzarella
Mushroom
Olive Oil
Parsley

Easy Tomato Pizza Sauce
1 can (15oz/420g) tomatoes, whole or crushed
1 can (6oz/170g) tomato paste
2 large garlic cloves
1/4 a small onion
1 tbsp dried Italian herbs
1 tsp salt
Want to try a different sauce? See our article on the different types of pizza sauces.
TIP
You can click on any of the tags at the bottom of this page, to find other pizzas besides Funghi Pizza, that use that topping.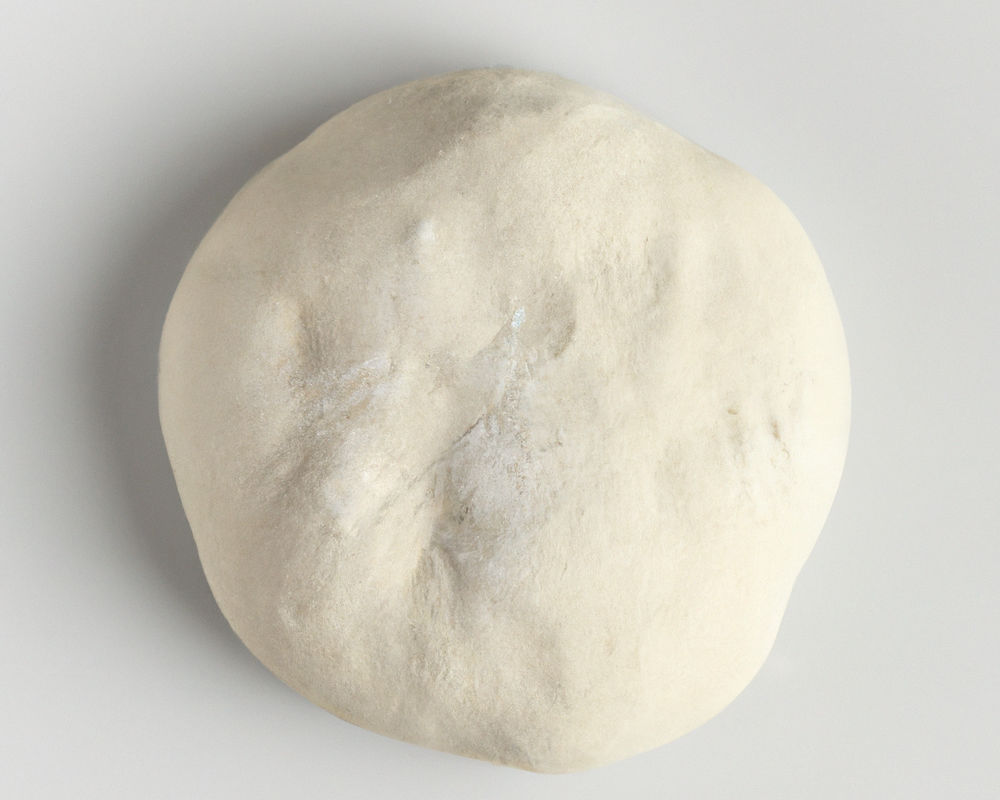 Pizza Dough Method
If you don't have much time, grab a premade pizza base at your local grocery store, or hand make your own pizza dough following the simple steps below.
Whisk the lukewarm water and yeast in a plastic or glass jug. Let the mixture stand for approx. five minutes.
Add the salt and flour in a large bowl. Create a hollow centre in the flour. Slowly pour the liquid yeast mixture and oil.
Using your hands or a mixer, mix the dough until smooth. Pour dough on a lightly floured work surface and then knead by hand for five minutes.
Place dough into lightly oiled bowl and cover with plastic wrap. Sit in a warm place for roughly 30 minutes to an hour, to rise until it doubles in size.
Fold the dough out onto a lightly floured surface. Knead gently by hand for around five minutes or until smooth.
Divide the dough roughly into equal amounts. Roll out pizza bases for the desired size.
Spread some flour on kitchen bench before rolling, in order to prevent sticking.
TIP: We have other dough recipes if you would like to try your hand at sourdough, poolish or more.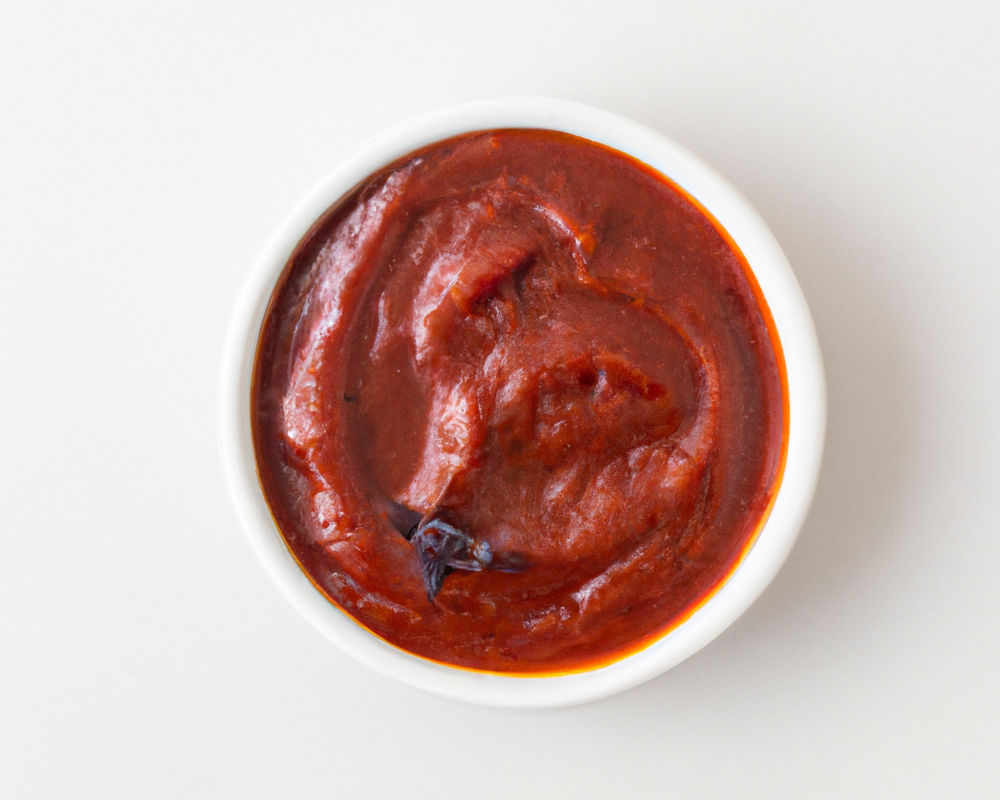 Tomato Pizza Sauce Method
Want to make your own pizza sauce? Follow the simple steps outlined below.
Combine all ingredients in a large bowl.
Pizza sauce should be reasonably smooth.
Let sit in the bowl for 5 minutes.
Your pizza sauce is now ready to use.
You can keep in the fridge for up to 3 days.
Need a bit more heat in your pizza sauce? Try adding some chilli or sweet chilli sauce to the recipe.

Preparing Funghi Pizza
Preheat your oven to roughly 500 degrees.
Roll out the dough to either slightly smaller than your pizza stone or tray.
Alternatively, if you have a pizza peel, roll out to be smaller than that.
You start by spreading the sauce around. This pizza calls for Tomato Sauce. Spread the Tomato Sauce evenly using the back of a large spoon or ladle.
Then start adding the largest ingredients, then work your way down. The last is any cheese topping, such as Mozzarella, which you should evenly cover the other toppings with, and then finally any herbs.
Toppings to put on this pizza are;
Mozzarella
Mushroom
Olive Oil
Parsley
I find this pizza very good as is, or you could with another pizza variety?
Oven time
Put the Funghi pizza on the middle shelf of the oven and set a timer for 10 minutes.
After approximately 10 minutes, open oven door and check on pizza.
The pizza should be done within roughly 15 minutes. Always cook to personal tastes.

About Parsley
Parsley is popular in European, British and Middle Eastern food. Parsley is popular thanks to the fresh and grassy flavours, which works well in Creamy sauces, salsas or pestos, and used as a garnish.
As well as fresh, Parsley is also sold dried, which is more muted in flavor than fresh. Italian parsley is available year-round and is easy to grow at home.

Pizza Tools
When making Funghi Pizza, I always recommend that you use whatever kitchen items you have. My basic pizza tools are…
Dough Mixer
OK, so this isn't vital, but if you make enough pizza, breads, etc it is worth investing in a good mixer for your dough.
Mesh Sieve
You will find having a seive such a useful element for all your baking, not just for pizza. It's great to filter all flours through a fine mesh sieve before adding to recipes.
Pizza Peel
A pizza peel aka paddle is a crucial tool for those who are making pizza often.

Mushroom
There are thousands of varieties of Mushrooms, with different colors, shapes, and sizes. All of the edible ones are low in calories and fat, and contain modest amounts of fiber and various nutrients.
Mushrooms have been eaten and used as medicine for thousands of years. Button, Oyster, Portobello, Shiitake and Enoki are among the most popular Mushrooms to eat raw or cooked.
Facts about Pizza
What do you think about these facts?
Salami in space
Pizza Hut made history when they sent a 6-inch salami pizza via a Russian rocket to the International Space Station. Russian cosmonaut Yuri Usachov munched on the treat and even took marketing photos.
We love maths
There is a mathematical theorem named after pizza cutting. The pizza theorem is so called because it mimics a traditional pizza slicing technique. It states that the equality of two areas that arise when one partitions a disk in a certain way.
One million deliveries
Pizza chain Domino's rules the pizza delivery market, delivering at least a million deliveries each day all over the world.

Vegetarian Pizzas
Keen on seeing more than Funghi pizza? We have plenty of other Vegetarian pizza recipes to look at, as well. Enjoy!

Pizza making FAQ
Want to know how to make fantastic pizza at home? Here are some FAQ and their answers to the most common pizza making questions.
How long does pizza dough last in the fridge?
Pizza dough will be fine in an air tight container in the fridge fror anywhere up to 5 days.
Can I use bread dough for making pizza?
Sadly no. Bread dough doesn't have the same consistency and needs that a pizza dough has. If you mean bread flour, yes, many bread flours are fine enough to work for pizza, however I always recommend )) flour instead, which is created for pizza dough making.
What is the order of ingredients when topping a pizza?
The order of ingredients when topping a pizza is typically the pizza sauce, the large ingredients (meat, seafood, vegetables, etc), the smaller ingredients, cheese topping then herbs. If you are using fresh herbs, you may wish to bake the oven then sprinkle them on afterwards, to avoid them browning.
Have you made Funghi Pizza?
We're curious to hear your opinion on Funghi Pizza ! Tag us on our Pinterest, Facebook or Twitter and let us know what you thought of it! I'd love to know.
Featured image: Source