Gamberi
Originally from Spain, this Gamberi pizza is a flavorful seafood pizza worth making at home.
Carefully made, the below pizza enjoys a lush taste and extravagant scent to enjoy.
Make sure to always use the freshest toppings and complement them with the perfect crust for you and family to savor a scrumptious pizza dinner.
If you're in the mood for a Seafood pizza with Tomato sauce here is the sign you need to get one.
Pizza is the ultimate food for both lunch and dinner. For lunch, it's the perfect grab and go meal that will keep you full and energized throughout the day. Plus, with so many toppings to choose from, you can switch it up every day and never get bored.
For dinner, pizza is the perfect comfort food that brings people together. It's great for casual get-togethers with friends, or even more formal family dinners. The best part is that it's versatile, you can make it as healthy or indulgent as you want.
Add some vegetables for a more balanced meal or go for a classic pepperoni for a satisfying cheesy bite. Overall, pizza's convenience, tastyness, and versatility make it the perfect food for both lunch and dinner.
Pizza in Spain
Outside of Pizza, Spain is one of the leading consumers of a Mediterranean style diet, based on olive Oil, fish, cereals and pulses, fresh vegetables and other seasonal foods.
Take a look at some of the other pizzas from Spain here.
Gamberi Pizza at a glance

| | |
| --- | --- |
| Origin | Spain |
| Type | Seafood |
| Sauce | Tomato Sauce |
Gamberi Pizza Recipe
Below we've created a recipe for you to make a delicious homemade Gamberi Pizza from either a wood pizza oven or using a pizza stone.
Preparation time

| | |
| --- | --- |
| Dough | 2 hours |
| Assembly | 10 minutes |
| Baking | 12-20 minutes |
Gamberi Pizza Ingredients
Choose enough pizza toppings for the amount of pizzas you will be creating. The pizza sauce and dough ingredients below are designed for 3-4 pizzas, so add more or less, if required.

Simple Pizza dough
1 cup (250 ml) luke-warm water
400 g (2 2/3 cups) 00 or pizza flour
2 tsps (7 g sachet) dried yeast
3 tbsps (1/4 cup) olive oil
2 tsps salt
Gamberi Pizza Toppings
Toppings used in this pizza recipe, are;
Garlic Prawns
Mozzarella
Hot Chili Peppers

Tomato Pizza Sauce
1 small can (6oz/170g) tomato paste
1 can (15oz/420g) crushed or diced tomatoes
Two garlic cloves
1 tbsp dried Italian herbs
1 tsp salt
1/4 small brown onion
Want to try a different sauce? See our article on the different types of pizza sauces.
TIP
You can click on any of the tags at the bottom of this page, to find other pizzas besides Gamberi Pizza, that use that topping.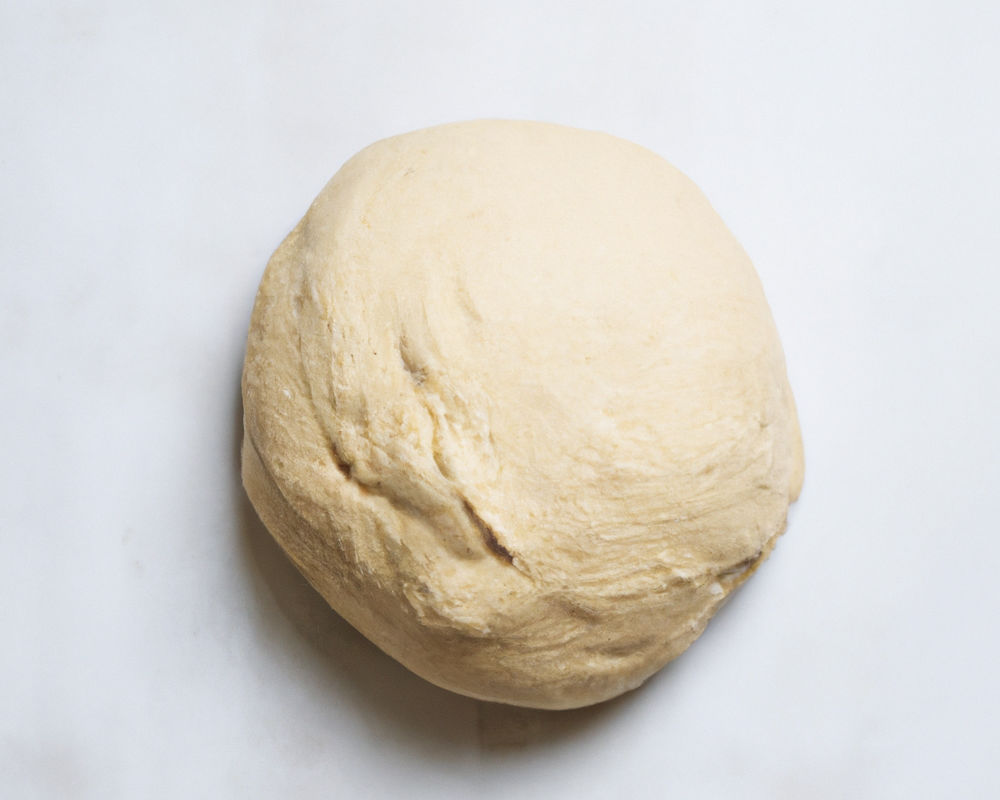 Pizza Dough Method
You can either make your own dough following the simple steps below, or you can purchase a premade pizza base at your local store.
Whisk yeast and lukewarm water in a jug. Stand for around five minutes.
Add flour and salt in a large bowl. Create a well in the centre of the flour. Pour in the liquid yeast mixture and the oil.
Using a spatula, or your hands, mix the dough really well until smooth. Turn out dough onto a lightly floured work surface and knead for five minutes.
Lightly oil a bowl, and place dough in it and cover with plastic wrap. Leave in a warm place to rise for 30 minutes to an hour, or until it doubles in size.
Turn dough out onto a lightly floured surface and knead gently for another 5 minutes or until smooth.
Divide the dough into balls, and roll out bases to desired size.
Sprinkle a little flour on the bench before rolling to prevent dough from sticking.
TIP: We have other dough recipes if you would like to try your hand at sourdough, poolish or more.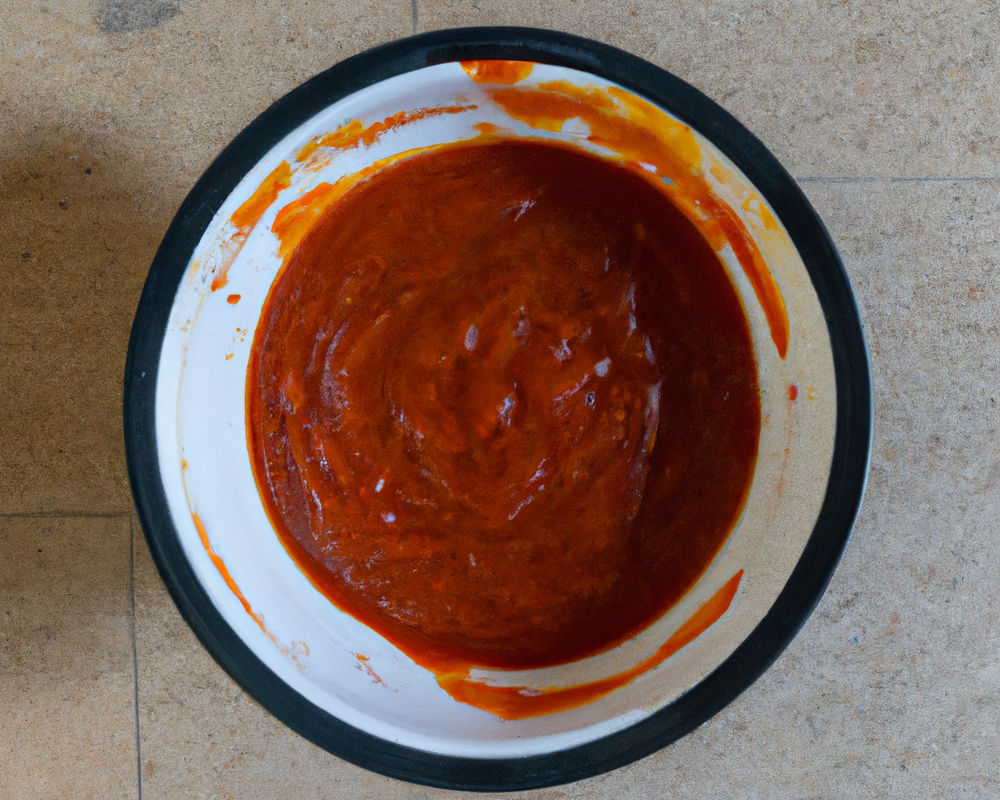 Tomato Pizza Sauce Method
Want to impress your friends and family with your pizza-making skills? Try making your own sauce using the easy steps we've provided. If that's not your thing, no worries – you can always purchase sauce at your local market.
Blend all sauce ingredients in a large bowl.
Mix well using a whisk, or blender.
Leave sitting for five minutes.
Your pizza sauce is now ready to use.
You can keep in the fridge for up to 3 days.
If your pizza sauce is too runny, you can thicken it up by adding some more tomato paste.

Preparing Gamberi Pizza
Turn your oven on to 450-500 degrees or more and preheat for at least 30 minutes.
Spread out the dough in a rough circle, on a floured board or surface.
If you are using a baking pan, then create the pizza in that.
Open the sauce container, and start to spread the Tomato Sauce. Spread the Tomato Sauce around the whole base, taking care to leave a gap at edges.
Add the ingredients in size order, from large to small.
Cheese gets added last.
The toppings to add to this pizza are;
Garlic Prawns
Mozzarella
Hot Chili Peppers
I find this pizza awesome by itself, yet why not pair it with another pizza as well?
Baking
Put the Gamberi pizza on the middle shelf of the oven and wait for approximately 10 minutes.
After roughly 10 minutes, check on the pizza.
Pizza should be ready within 15 minutes. However, allow it to cook to personal taste.

About Garlic
Globally, more than 10 million tons of garlic are produced every year. Many ancient civilisations, such as the Egyptians and Romans, embraced Garlic for its medicinal properties.
So many cuisines across the globe use Garlic. So many different dishes use garlic, it is probably easier to list the dishes that Garlic doesn't go in. Garlic is a fantastic topping on pizza.

Pizza Tools
When making Gamberi Pizza, it's always handy to have the right pizza making tools. Here's what items I always recommend…
Glass Measuring Jug
I hate taking chances with portions, so having a quality glass jug with clear to read measurements a vital kitchen tool for me.
Chef Apron
OK, not really pizza related, but a good chef apron makes me feel the part when I am making my pizzas. I'd probably wear a chef hat if I got one too!
Pastry Brush
A pastry brush is vital if you need to ever coat your dough in water, oil, eggs or more. They are cheap to have and very handy to use.

Prawn
Small aquatic crustaceans with an exoskeleton and ten legs, Prawns are completely different creatures to Shrimps and similar. Prawns periodically shed their shell, to grow. The shell is made of protein, calcium carbonate and chitin, which is a substance similar to human nails and hair.
Prawns have plenty of vitamins and minerals, and a good source of zinc and B vitamins. They are low in unhealthy fats, and rich in unsaturated fats.
Pizza Facts
These facts will interest you.
We love maths
There is a mathematical theorem named after pizza cutting. The pizza theorem is so called because it mimics a traditional pizza slicing technique. It states that the equality of two areas that arise when one partitions a disk in a certain way.
Largest pizza delivery
The largest pizza delivery was organised by Pizzas 4 Patriots (USA), who sent 30,000 pizzas with DHL Express to the United States Armed Forces, in Kandahar Airfield, Bagram Airbase and Camp Bastion, Afghanistan, on 4 July 2012. The 12 inch pizzas were made by Great Kitchens, Inc. in Illinois in June 2012.
Salami in space
Pizza Hut made history when they sent a 6-inch salami pizza via a Russian rocket to the International Space Station. Russian cosmonaut Yuri Usachov munched on the treat and even took marketing photos.

Seafood Pizzas
Keen on seeing more than Gamberi pizza? We have plenty of other Seafood pizza recipes to look at, as well. Enjoy!

Pizza making FAQ
Below we've compiled the most common pizza making questions and provided expert answers. Are you looking for how to make delicious pizza at home? Please read on!
What to serve with pizza at a party?
Pizza goes really well with garlic bread, salads and pasta. In fact, you can serve just about any party food with pizza, and it would work.
How long to let pizza dough rise?
Some pizza dough recipes suggest only a few hours, whereas you can also use long fermentation techniques to make it go for 3-5 days.
Which pizza was created to represent the italian flag?
The Pizza Margherita was created in 1889, when Margherita di Savoia, the new queen of Italy, visited Naples. A famous local chef created a pizza using ingredients to match the new flag and named it Margherita.
Have you made Gamberi Pizza?
We're all ears, tell us what you thought of Gamberi Pizza ! Tag us on our Pinterest, Facebook or Twitter and let us know what you thought of it! I'd love to know.
Featured image: Source