Garlic Prawn
First created in Australia, this Garlic Prawn pizza is a appetizing seafood pizza worth eating.
Baked with care, the below pizza gives an exquisite taste and extravagant aroma to enjoy.
Make sure to always use the best toppings and add them to a fantastic crust for you and family to savor a scrumptious pizza dinner.
If you crave Seafood pizza with a Tomato pizza sauce then I am positive you will like this.
Pizza is a delicious food all around the world, but have you ever thought about branching out and trying different types of pizza from different cultures? Each country has their own unique take on pizza that offers a distinct flavor and texture.
For example, Neapolitan pizza from Italy is known for its soft and chewy crust while Greek pizza is known for its crispy crust and toppings like feta cheese and olives. You can try pizza from India, Japan, or even Mexico, which all have their own unique toppings and flavors.
Trying different types of pizza from around the world is a great way to expand your palate and discover new flavor combinations you may not have tried before. So next time you're craving pizza, why not try something new and explore different types of pizza from around the world? It's a fun and delicious way to broaden your horizons.
Pizza in Australia
Did you know? Pizza is Australia's favourite takeaway food by far. 34% of Australians say it's their preferred choice. The next most popular takeaway is Chinese at 15%.
Take a look at some of the other pizzas from Australia here.
Garlic Prawn Pizza at a glance

| | |
| --- | --- |
| Origin | Australia |
| Type | Seafood |
| Sauce | Tomato Sauce |
Garlic Prawn Pizza Recipe
There is a recipe below for you to make a Garlic Prawn Pizza whether it be in your wood pizza oven or your usual oven.
Preparation time

| | |
| --- | --- |
| Dough | 2 hours |
| Assembly | 10 minutes |
| Baking | 12-20 minutes |
Garlic Prawn Pizza Ingredients
Choose enough of the pizza toppings for the amount of pizzas you plan to make. The dough and sauce are designed for 3-4 medium sized pizzas, so scale up or down, based on your requirements.

Simple Pizza dough
7 grams (2 tsps) dried yeast
250 ml (1 cup) lukewarm water
400 g (2 2/3 cups) plain flour, plus extra to dust
2 teaspoons table salt
1/4 cup (3 tbsp) extra virgin olive oil
Garlic Prawn Pizza Toppings
Toppings used in this pizza recipe, are;
Garlic Prawns
Tomato
Capers
Arugula
Black Pepper

Simple Tomato Pizza Sauce
1 can (15oz/420g) crushed or diced tomatoes
1 small can (6oz/170g) tomato paste
Two garlic cloves
1 tbsp dried Italian herbs
1 tsp salt
1/4 small brown onion
Want to try a different sauce? See our article on the different types of pizza sauces.
TIP
You can click on any of the tags at the bottom of this page, to find other pizzas besides Garlic Prawn Pizza, that use that topping.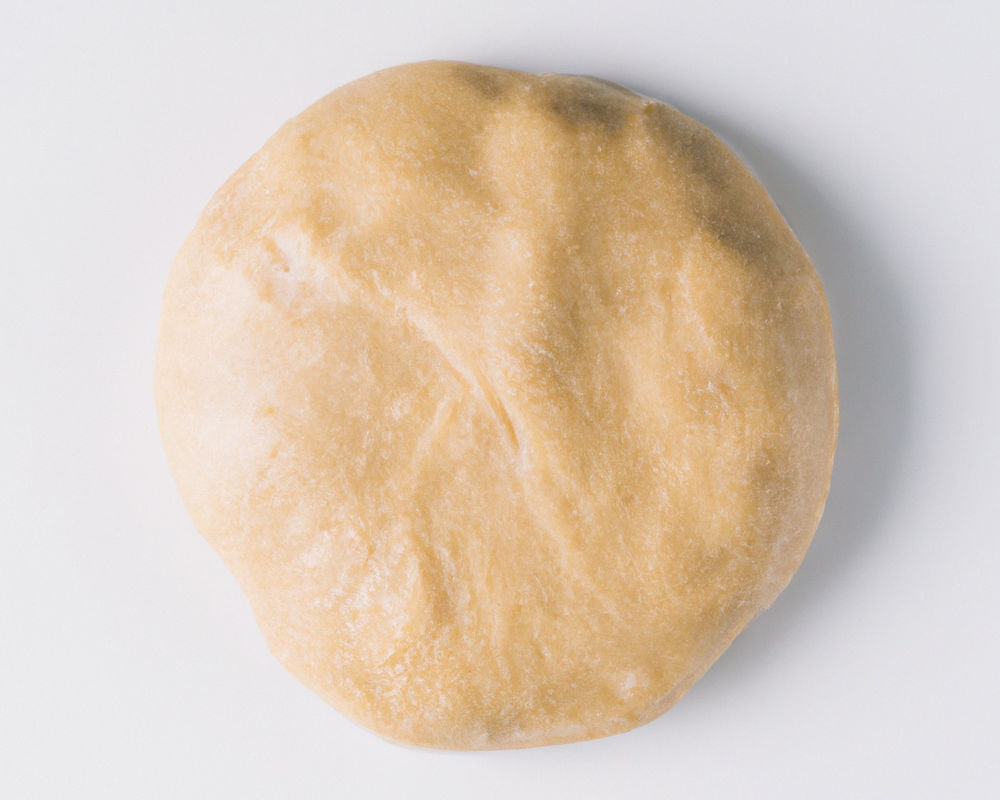 Pizza Dough Method
If you don't have much time, grab a premade pizza base at your local grocery store, or craft your own homemade pizza dough following the simple steps below.
Whisk yeast and lukewarm water in a jug. Stand for around five minutes.
Add the salt and flour in a large bowl. Create a hollow centre in the flour. Slowly pour the liquid yeast mixture and oil.
Using your hands or spatula, gently combine the flour mixture until smooth. Then turn out dough onto lightly floured surface and hand knead for roughly five minutes.
Place the dough mixture in to an oiled bowl, and cover with plastic wrap. Leave in a warm place until the dough has at least risen to double in size.
Turn dough out onto a lightly floured surface. Hand knead gently for five minutes until reasonably smooth.
Sprinkle some flour on work surface before rolling out dough to prevent any sticking.
Divide dough mix into equal amounts, now roll out the bases to the desired size.
TIP: We have other dough recipes if you would like to try your hand at sourdough, poolish or more.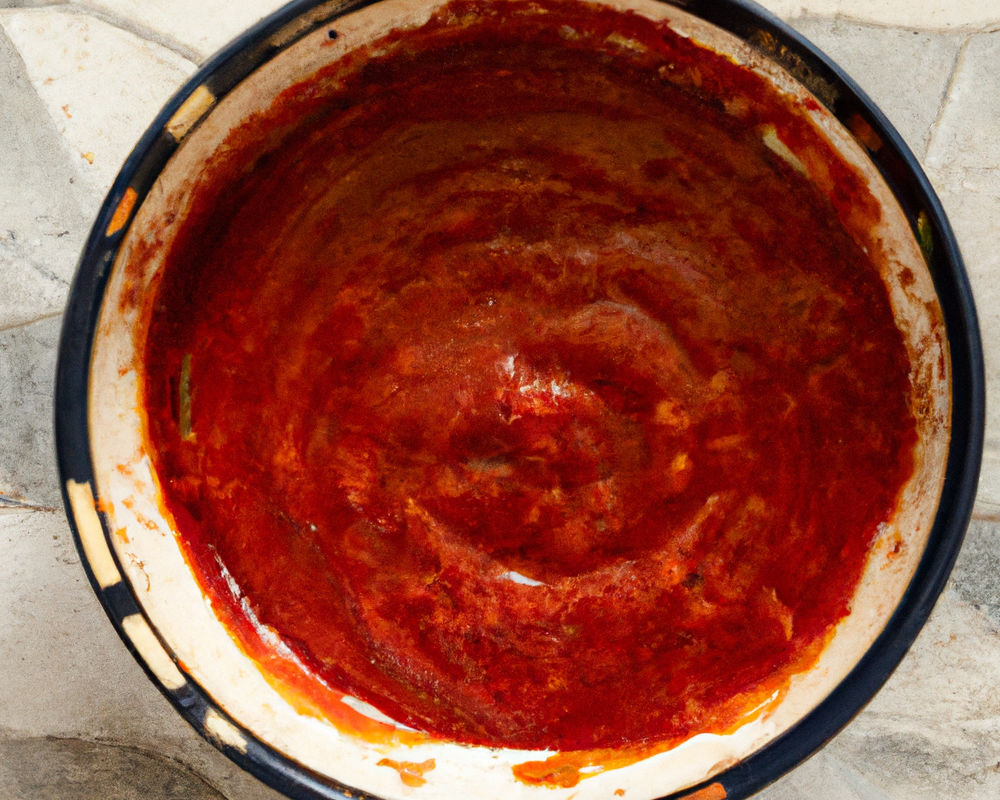 Tomato Pizza Sauce Method
Want to take your pizza game to the next level? Try making your own sauce with the recipe provided.
Blend all sauce ingredients in a large bowl.
Ensure all ingredients are mixed together well.
Keep mixture sitting for five minutes.
Your sauce is now ready to add to your pizza bases.
Sauce will last up to 3 days in fridge.
Make the pizza-making process more efficient by preparing the sauce the day before and storing it in the refrigerator.

Preparing Garlic Prawn Pizza
Preheat your oven to at least 450 degrees for 30 minutes or longer.
Spread out pizza dough on floured surface.
If you have a pizza peel, you can create your pizza on it (after flouring).
Start by spreading the sauce all over the base. This pizza uses Tomato Sauce. Spread the Tomato Sauce Thinly yet evenly, leaving a margin for the crust.
Add the largest toppings first – typically meat or seafood, then the smaller toppings.
Add cheese last, and sprinkle it all over to help keep the toppings in place when it melts.
This pizza has the following toppings:
Garlic Prawns
Tomato
Capers
Arugula
Black Pepper
Whilst this pizza is tasty as is, or you could with another pizza variety?
Baking time
Put the Garlic Prawn pizza in the middle of your oven (on a stone if you have one) and set timer for 10 minutes.
In 10 minutes, open oven door and check.
The pizza should take roughly 15 minutes to cook, adjust time to cook to personal taste.

About Black Pepper
Ground, dried, and cooked Peppercorns have been used for hundreds of years, both as traditional medicine and for flavour. Black Pepper is the world's most traded spice, and is one of the most common Spices added to cuisines around the world.
Peppercorns and the ground Pepper derived from them may be described simply as Pepper, or more precisely as Black Pepper (cooked and dried unripe fruit), Green Pepper (dried unripe fruit), or white Pepper (ripe fruit Seeds).

Pizza Tools
When making Garlic Prawn Pizza, it's always handy to have the right pizza making tools. Here's the basic pizza tools that I always suggest…
Pizza Peel
Sometimes called a paddle or shovel, a pizza peel is a vital tool for those who make pizza regularly.
Wooden Rolling Pin
Many people prefer hand stretching, however every cook really should have a good wooden roller nearby too.
Mesh Sieve
You will find having a seive such a useful element for pizza making as well as all your baking. It's great to filter all flours through a fine mesh sieve, to make sure they're ready for use.

Tomato
Did you know that Tomato is actually a fruit, not a vegetable? There's over 10,000 types of tomatoes around the world, and China is the largest producer of the delicious fruit. Historically, Tomato was originally found in South America and Central America.
Tomatoes are healthy! Packed with vitamins A and C, calcium and potassium, they are also rich in lycopene, an antioxidant that is good for the heart and effective against certain cancers.
Interesting…
These are all true, believe me!
Ah, a museum
There is a Pizza museum in Philadelphia called Pizza Brain. It contains one of the world's largest collections of pizza themed memorabilia. Oh and you can buy and eat pizza there too.
One million deliveries
Pizza chain Domino's rules the pizza delivery market, delivering at least a million deliveries each day all over the world.
Hawaiian pizza isn't from Hawaii
A retired cook, Sam Panopoulos, added pineapple to a pizza and served the iconic pizza variation at the Satellite Restaurant in Ontario, Canada.

Seafood Pizzas
Keen on seeing more than Garlic Prawn pizza? We have plenty of other Seafood pizza recipes to look at, as well. Enjoy!

Pizza making FAQ
Planning to make fantastic pizzas at home? Here are some expert answers to some of the most common pizza making questions.
How hot does a pizza oven get?
Pizza ovens can reach 900-1000 degrees, however most of the time, pizzas cook best around 750-850 degrees.
How to keep pizza from sticking to stone?
The best way to avoid pizza sticking to a pizza stone is to ensure the base has plenty of flour or polenta between the pizza and the stone.
How to preheat oven for pizza?
To preheat an oven before pizza, put it on the highest temperature for at least 30 minutes prior to adding your pizzas.
Have you made Garlic Prawn Pizza?
Share your experience with Garlic Prawn Pizza with us! Tag us on our Pinterest, Facebook or Twitter and let us know what you thought of it! I'd love to know.
Featured image: Source