Ghormeh Sabzi
Ghormeh Sabzi is a Persian herb stew
Baked as shown, this pizza style rich taste paired with an exotic scent to enjoy.
Always ensure you get the freshest toppings and pair these with a delicious crust for you and friends to savor a perfect homemade pizza feast.
If you like Vegetarian pizza with a Tomato pizza sauce then you will enjoy this.
The variety of pizzas available today is simply amazing! One reason for this is that pizza is a very versatile dish that can be made with a variety of ingredients, crusts and toppings. This allows for endless possibilities and experimentation in creating new and exciting pizza flavors.
Another reason is that pizza has been adopted and adapted by many different cultures and regions, each one adding its own unique twist to the dish. For example, you have Neapolitan pizza with its traditional ingredient and Margherita pizza with a specific mozzarella and basil toppings, also in the United States you have New York style and Chicago style pizza which are different in terms of crust and toppings.
This fusion of different cultures and ingredients has led to the creation of a wide range of pizza styles, each one with its own unique flavor profile and charm. So, whether you're in the mood for a classic pepperoni pizza or something more adventurous like a pizza with shrimp and avocado, there's sure to be a pizza out there that will satisfy your cravings.
Pizza in Iran
Iranian pizza is often also called Persian pizza, and refers to the various styles of pizza and preparation rather than the actual toppings. Pizza in Iran is characterized by its thick base and plenty of Cheese.
Take a look at some of the other pizzas from Iran here.
Ghormeh Sabzi Pizza at a glance

| | |
| --- | --- |
| Origin | Iran |
| Type | Vegetarian |
| Sauce | Tomato Sauce |
Ghormeh Sabzi Pizza Recipe
There is a recipe below for you to make a Ghormeh Sabzi Pizza using a wood fired pizza oven or your kitchen oven.
Preparation time

| | |
| --- | --- |
| Dough | 2 hours |
| Assembly | 10 minutes |
| Baking | 12-20 minutes |
Ghormeh Sabzi Pizza Ingredients
Buy enough pizza toppings for the amount of pizzas you plan to make. The dough and sauce are designed for 3-4 medium sized pizzas, so scale up or down, based on your requirements.

Simple Pizza dough
400 g (2 2/3 cups) 00 or pizza flour
1 cup (250 ml) luke-warm water
2 tsps (7 g sachet) dried yeast
2 tsps salt
3 tbsps (1/4 cup) olive oil
Ghormeh Sabzi Pizza Toppings
Toppings used in this pizza recipe, are;
Cheese
Tomato
Bell Pepper
Ghormeh Sabzi
Persian Spices

Tomato Pizza Sauce
1 can (15oz/420g) diced or crushed tomatoes
1 (6oz/170g) can of tomato paste
2 cloves of garlic
1 tsp salt
1/4 small onion
1 tbsp dried Italian herbs
Want to try a different sauce? See our article on the different types of pizza sauces.
TIP
You can click on any of the tags at the bottom of this page, to find other pizzas besides Ghormeh Sabzi Pizza, that use that topping.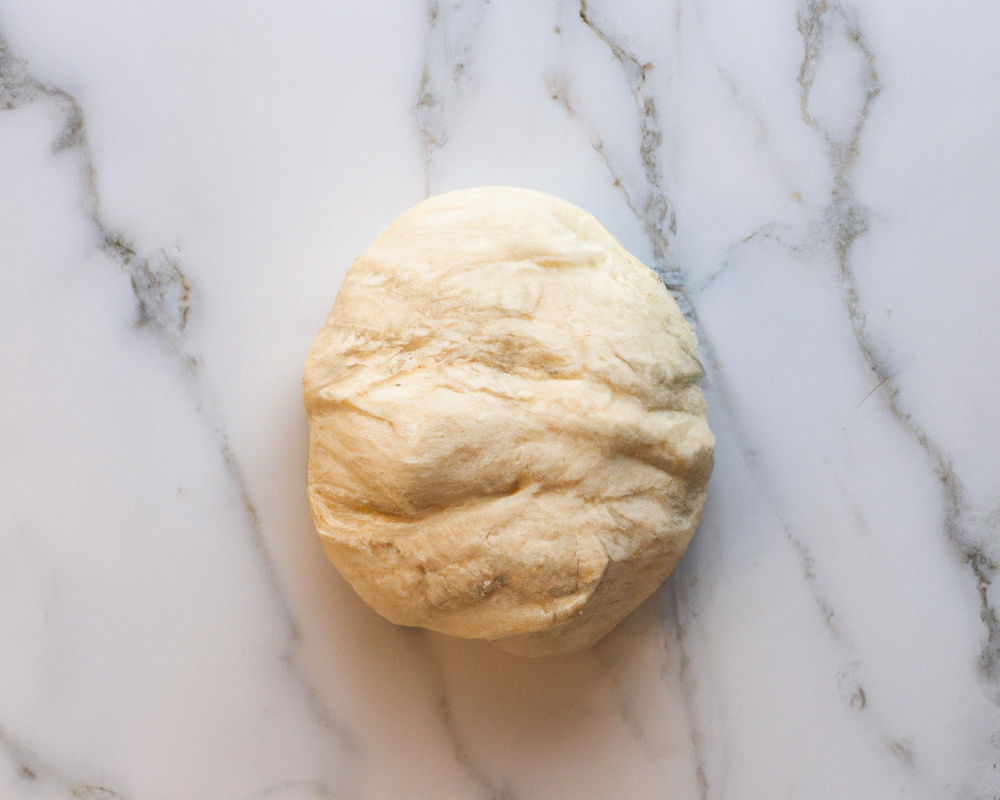 Pizza Dough Method
You purchase a premade pizza base at your local store, or if you have time, make your own homemade dough following the simple steps below.
Whisk yeast and lukewarm water in a jug. Stand for around five minutes.
Add flour and salt in a large bowl. Create a well in the centre of the flour. Pour in the liquid yeast mixture and the oil.
Using a spatula, or your hands, mix the dough really well until smooth. Turn out dough onto a lightly floured work surface and knead for five minutes.
Lightly oil a bowl, and place dough in it and cover with plastic wrap. Leave in a warm place to rise for 30 minutes to an hour, or until it doubles in size.
Turn dough out onto a lightly floured surface and knead gently for another 5 minutes or until smooth.
Divide the dough into balls, and roll out bases to desired size.
Sprinkle a little flour on the bench before rolling to prevent dough from sticking.
TIP: We have other dough recipes if you would like to try your hand at sourdough, poolish or more.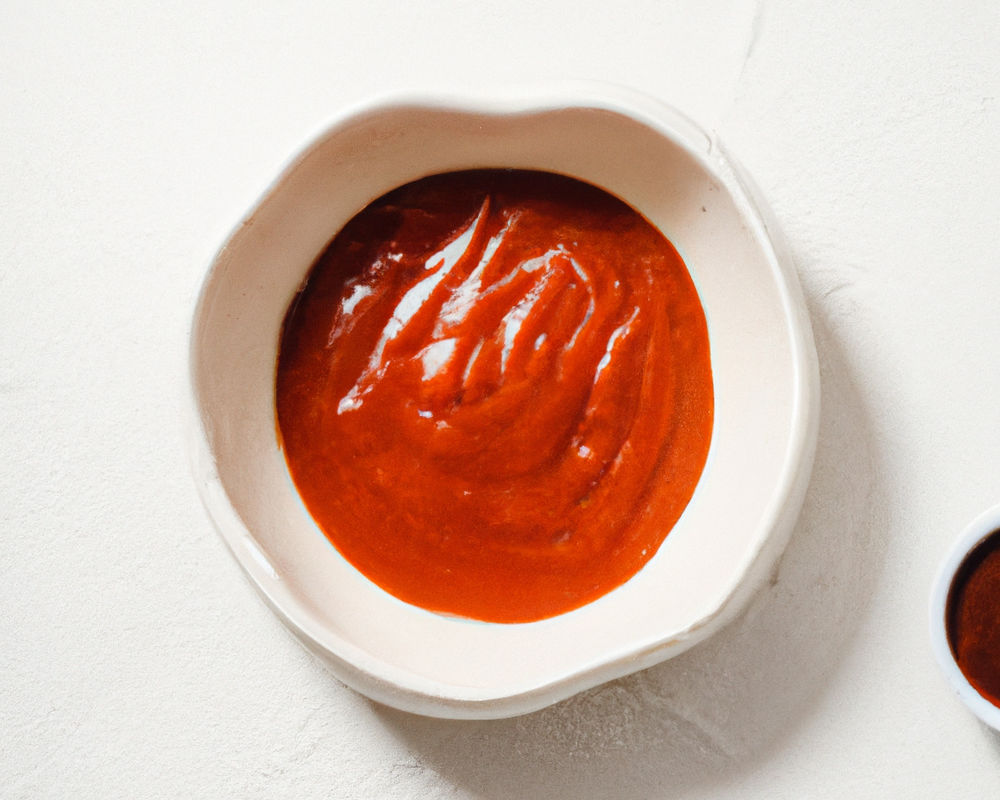 Tomato Pizza Sauce Method
It takes around five minutes to make this tasty pizza sauce following the simple steps below, or you can purchase a bottle of pizza sauce at your local supermarket.
Mix ingredients in a large bowl.
Pizza sauce should be reasonably smooth.
Let sit in the bowl for 5 minutes.
Your sauce is now ready to add to your pizza bases.
Sauce will last up to 3 days in fridge.
Use a ladle or back of a serving spoon to spread the sauce onto your freshly made dough, ensuring you don't damage the dough.

Preparing Ghormeh Sabzi Pizza
Switch oven on to at least 450 degrees and preheat for at least 30 minutes.
Stretch out dough into a circle, on a floured surface.
If you are using a pizza steel or stone, make sure it is preheating in oven.
Now it's time to add the sauce. This recipe calls for Tomato Sauce. Spread the Tomato Sauce around the pizza base, leaving a gap at edges.
Add your ingredients in size, from the largest to smallest.
Cheese should be sprinkled on at the end.
Toppings for this pizza are;
Cheese
Tomato
Bell Pepper
Ghormeh Sabzi
Persian Spices
This pizza is flavorsome by itself, yet why not make some homemade garlic bread as well?
Cooking time
Put the Ghormeh Sabzi pizza in oven, and set alarm for ten minutes.
After 10 minutes, open oven and look at pizza.
The pizza should be done within roughly 15 minutes. Always cook to personal tastes.

About Bell Pepper
Also called sweet pepper, paprika or capsicum, Bell Peppers are a fruit of plants in the Capsicum species. Green Chili Peppers are not a different species, but rather just the unripe state of red peppers. Green Chili Peppers are the most aggressively flavoured, being naturally acidic and sometimes a little bitter.
Red peppers are sweeter and gentler, and used either cooked or raw. Orange and Yellow peppers are individual varieties rather than stages between green and red peppers. They have been specially bred to be sweet and gentle.

Pizza Tools
When making Ghormeh Sabzi Pizza, I always recommend that you use whatever kitchen items you have. My basic pizza tools are…
Pizza Stone
A pizza stone is a great way to up your pizza game at home. Read more about cooking with a Pizza Stone.
Food Containers
Leftovers need to go somewhere, and I hate using lots of plastic wrap or alfoil. I prefer good air tight clear containers for my fridge.
Dough Containers
Dough storage containers must be of high quality and airtight.

Ghormeh Sabzi
Ghormeh sabzi, a traditional Persian dish, is an excellent alternative to the classic pizza topping. This savory stew is loaded with flavor and can be enjoyed as a main course or appetizer.
It's made with fresh herbs such as parsley, cilantro, chives, and dill; along with scallions, beans and dried lime for an added zest. Not only is it incredibly tasty but it's also healthy – containing plenty of protein and vitamins that will help keep you feeling full longer.
Interesting…
These are all true, believe me!
Celebrate everything cheese pizza
Did you know the US celebrates National Cheese Pizza Day, every 5th of September.
A couple of dollars
As a whole, US pizza restaurants sold US$45.6 billion worth of the good stuff in 2021. That was actually less than the US$46.24 billion the year before.
Most expensive pizza sold at an online auction
The "Pizza Royale 2007", created by Domenico Crolla (UK/Italy) for the premiere of Casino Royale (2007), was auctioned off for charity on eBay to an Italian lawyer for a record £2,150 US$3,321.

Pizza making FAQ
Below we've compiled the most common pizza making questions and provided expert answers. Are you looking for how to make awesome pizza at home? Please read on!
Can I use the pan that came in the stove for making pizza?
Possibly, however I always recommend using a pizza stone in your typical kitchen oven, rather than an oven pan. Most oven pans have high sides, and make it hard for the base to get cooked through thoroughly. A pizza stone solves this issue. Short answer? Try it and see!
When did pizza delivery start?
The first ever recorded pizza delivery occurred in 1889, when Queen Margherita of Savoy fell ill after eating rotten food in Naples. The Queen and her husband, King Umberto I of Italy, were hungry and requested that authentic Italian pizza be sent to them.
How to eat pizza with acid reflux?
Try eating low fat pizza, and reduce the amount of cheese and tomato sauce; the two worst culprits for acid reflux in a pizza.
Have you made Ghormeh Sabzi Pizza?
Ghormeh Sabzi Pizza matters to us, let us know! Tag us on our Pinterest, Facebook or Twitter and let us know what you thought of it! I'd love to know.
Featured image: Source