Goat's Cheese
Goat cheese is a fantastic ingredient for basically anything. Whether it's rich and creamy Chevre or delectably salty Feta, there is a goat cheese to go with almost any savory dish. And for a pizza, goat cheese is a chef's kiss!
The goat's cheese gives this pizza the tangy taste while the other igredients give it the sweet, garlicky and spice.
Pizza in Iran
Iranian pizza is often also called Persian pizza, and refers to the various styles of pizza and preparation rather than the actual toppings. Pizza in Iran is characterized by its thick base and plenty of Cheese.
Take a look at some of the other pizzas from Iran here.
Goat's Cheese Pizza at a glance

| | |
| --- | --- |
| Origin | Iran |
| Type | Vegetarian |
| Sauce | Tomato Sauce |
Goat's Cheese Pizza Recipe
Below we've put together a recipe for you to make your own homemade Goat's Cheese Pizza using a pizza oven or the oven in your kitchen.
Preparation time

| | |
| --- | --- |
| Dough | 2 hours |
| Assembly | 10 minutes |
| Baking | 12-20 minutes |
Goat's Cheese Pizza Ingredients
Ensure you have enough pizza toppings for the amount of pizzas you plan to make. The pizza sauce and dough ingredients below are designed for 3-4 pizzas, so add more or less, if required.

Simple Pizza dough
2 tsps (7 g sachet) dried yeast
1 cup (250 ml) luke-warm water
400 g (2 2/3 cups) plain flour, plus extra to dust
2 tsps salt
3 tbsps (1/4 cup) olive oil
Goat's Cheese Pizza Toppings
Toppings used in this pizza recipe, are;
Goat's Cheese
Spinach
Garlic
Persian Spices

Simple Tomato Pizza Sauce
1 can (15oz/420g) tomatoes, whole or crushed
1 can (6oz/170g) tomato paste
2 large garlic cloves
¼ a small onion
1 tbsp dried Italian herbs
1 tsp salt
Want to try a different sauce? See our article on the different types of pizza sauces.
TIP
You can click on any of the tags at the bottom of this page, to find other pizzas besides Goat's Cheese Pizza, that use that topping.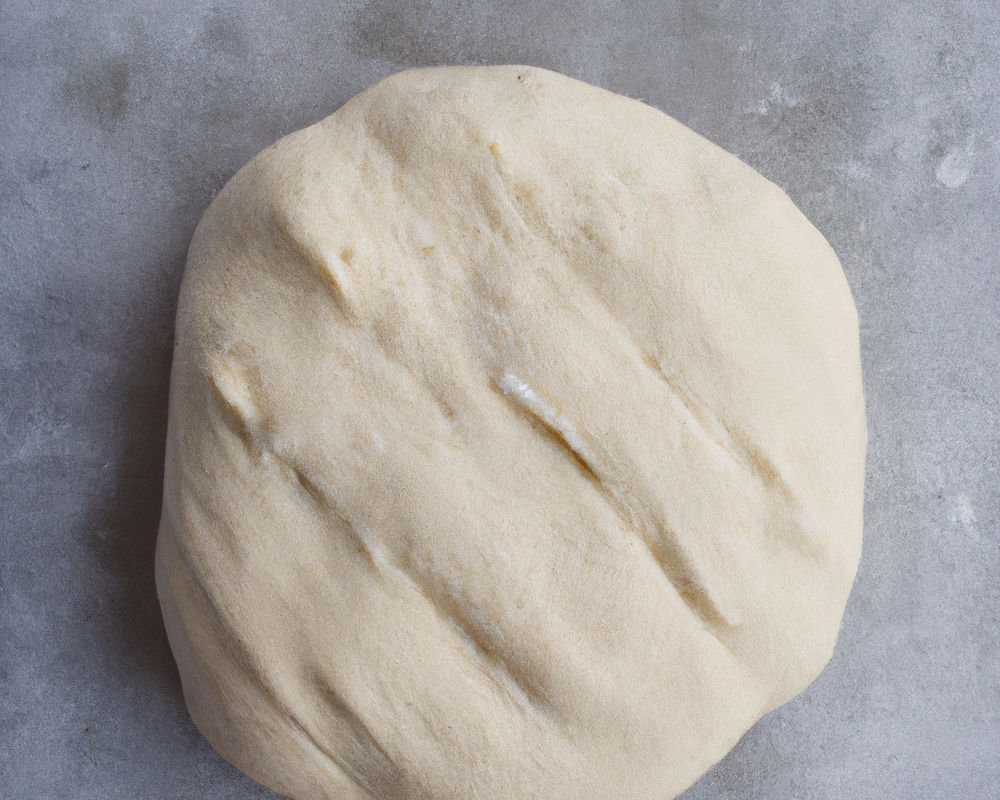 Pizza Dough Method
If you don't have much time, grab a premade pizza base at your local grocery store, or create your own homemade pizza dough following the simple steps below.
Whisk yeast and lukewarm water in a jug. Stand for around five minutes.
Add flour and salt in a large bowl. Create a well in the centre of the flour. Pour in the liquid yeast mixture and the oil.
Using a spatula, or your hands, mix the dough really well until smooth. Turn out dough onto a lightly floured work surface and knead for five minutes.
Lightly oil a bowl, and place dough in it and cover with plastic wrap. Leave in a warm place to rise for 30 minutes to an hour, or until it doubles in size.
Turn dough out onto a lightly floured surface and knead gently for another 5 minutes or until smooth.
Divide the dough into balls, and roll out bases to desired size.
Sprinkle a little flour on the bench before rolling to prevent dough from sticking.
TIP: We have other dough recipes if you would like to try your hand at sourdough, poolish or more.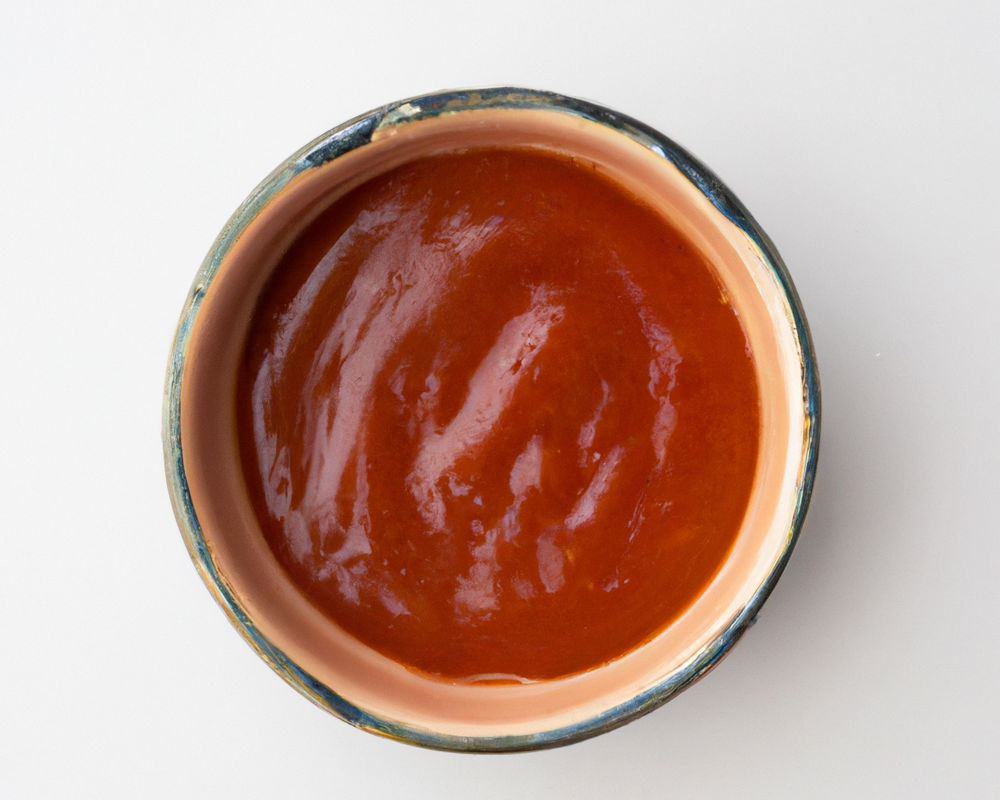 Pizza Sauce Method
You can make this delicious pizza sauce following the simple steps below, or you can purchase a pizza sauce at your local store.
Combine all ingredients in a large bowl
Using either a whisk, or blender, mix well
Let sit for five minutes
Your sauce is now ready to use or keep in the fridge for up to 3 days
You can add a splash of olive oil for a great taste.

Preparing Goat's Cheese Pizza
Preheat your kitchen oven to approximately 500 degrees.
Roll out the dough to either slightly smaller than your pizza stone (if you have one) or on a metal tray for the kitchen oven.
Alternatively, if you have a pizza oven, roll out to be smaller than your pizza peel.
First, spread the sauce around. This pizza calls for Tomato Sauce. Spread the Tomato Sauce evenly using the back of a large spoon or the blunt side of a knife.
You should start by adding the largest ingredients, then work your way down. The last is any cheese topping, such as Mozzarella, which you should evenly cover the other toppings with, and then finally any herbs.
The toppings to include on this pizza are;
Goat's Cheese
Spinach
Garlic
Persian Spices
I find this pizza excellent by itself, yet why not enjoy it with a fresh salad?
Oven time
Put the Goat's Cheese pizza on the middle shelf of the oven and set a timer for 10 minutes.
After 10 minutes, open the door and check the pizza.
This pizza should take approximately 15 minutes, however allow it to cook to personal taste.

About Goat's Cheese
Goat's Cheese is often called by its French name, Chèvre, which means goat. The distinctive character of Goat's Cheese comes from capric acid, a flavourful fatty acid that promotes good intestinal bacteria in humans.
Because of its low lactose content, Goat's Cheese is a fantastic choice of cheese for people with lactose intolerance.

Pizza Tools
When making Goat's Cheese Pizza, it's always handy to have the right pizza making tools. Here's what items I always recommend…
Pizza Stone
A pizza stone is a great way to up your pizza game at home. Read more about cooking with a Pizza Stone.
Pizza Steel
Very similar to a pizza stone, a pizza steel is made of, you guessed it, steel. It's a great modern method to heat pizza well in a normal oven.
Glass Measuring Jug
A good quality, heavy glass measuring jug with clear marking for various measures to me is a must. I hate taking chances with portions, so it's an important tool for me.

About Spinach
The leafy Green vegetable, Spinach, originated in Persia, and then introduced to China in the 7th century. In the 12th century, it came to Europe and spread across the globe from there. It is known as "Persian Green" in China.
Spinach is packed with potassium, magnesium, iron, and vitamins C and E. Regular consumption can boost your protein, iron, and your immunity.
Storage Tips
Here are a few storage tips, if you have any dough or Goat's Cheese Pizza left over after the meal.
Store in the fridge
Leftover slices of Goat's Cheese Pizza may be kept in an airtight container in the fridge for up to 3 days.
Reheating Goat's Cheese Pizza
Warm in the center of a 450 degree F oven for approximately 6 minutes, on a pizza stone if possible, until heated through.
Freezer guide
You can store leftover Goat's Cheese Pizza in the freezer for up to 3 months. Reheat from frozen as directed above until heated through.

Pizza making FAQ
Want to make great pizza at home? Here are some expert answers to some of the most Frequently asked questions.
Should I double every ingredient when making pizza dough?
Not typically, no. If a pizza recipe states that, it may be inferring that to get twice the dough you need twice the ingredients. See our baker's percentage guide on why we should use baker's percent rather than fixed ingredient amounts. It makes a lot of sense!
How much sodium is in a slice of pizza?
Pizza has a significant amount of sodium. A typical slice of pizza can have anywhere from 600 to 1500 mg of sodium per slice. This makes it easy to hit the daily 2,300mg limit that they recommend.
Can I use a mixer to make the dough?
Sure thing! I regularly do. Always use a mixer with a dough hook attachment to make your pizza dough. First, add the dry ingredients and form a well to add the liquid, then always start on the lowest speed first, before increasing the speed and mixing for 5-6 minutes. If your mixer starts sounding like it's straining, turn it to a slower speed for a longer time.
Have you made Goat's Cheese Pizza?
Let us know what you think of Goat's Cheese Pizza! Tag us on our Pinterest, Facebook or Twitter and let us know what you thought of it! I'd love to know.
Featured image: Source