Gorgonzola
Originating from Denmark, this Gorgonzola pizza is a tasty pizza that's easy to make.
Carefully made, this pizza style gives a heavenly flavor, perfectly matched with a supreme smell to delight you.
Ensure you use the best toppings and pair these with a fantastic crust for you and family to savor a scrumptious pizza feast.
Are you into pizza with Tomato sauce? This pizza right here is screaming your name.
Pizza is the perfect food for any group, whether it's large or small. For large groups, it's a great option because it's easy to order a variety of toppings to please everyone's taste and it's also easy to share. Plus, you can order multiple pies and have everyone pick their favorite slice.
For small groups, it's also a great option because it's easy to customize the toppings to fit everyone's preferences, and it's also easy to order just the right amount.
Additionally, pizza is a great conversation starter, it brings people together and creates a friendly atmosphere. No matter the size of the group, pizza is a great option that will please everyone. Plus, it's easy to order, easy to share and easy to customize, it's a win-win situation for all.
Pizza in Denmark
Pizza in Denmark is becoming fairly common. The Danish love their Meat, fish and soups, which they combine with Potatoes, Beans, vegetables and fruits.
Take a look at some of the other pizzas from Denmark here.
Gorgonzola Pizza at a glance

| | |
| --- | --- |
| Origin | Denmark |
| Type | Vegetarian |
| Sauce | Tomato Sauce |
Gorgonzola Pizza Recipe
There is a recipe below for you to make a Gorgonzola Pizza whether it be in your backyard pizza oven or the oven in your kitchen.
Preparation time

| | |
| --- | --- |
| Dough | 2 hours |
| Assembly | 10 minutes |
| Baking | 12-20 minutes |
Gorgonzola Pizza Ingredients
Get enough of the toppings that you will need for the amount of pizzas you plan to make. The pizza sauce and dough ingredients below are designed for 3-4 pizzas, so scale up or down, based on your requirements.

Simple Pizza dough
2 tsps (7 g sachet) dried yeast
1 cup (250 ml) luke-warm water
400 g (2 2/3 cups) 00 or pizza flour
2 tsps salt
3 tbsps (1/4 cup) olive oil
Gorgonzola Pizza Toppings
Toppings used in this pizza recipe, are;
Gorgonzola
Olive Oil
Garlic

Tomato Pizza Sauce
1 can (15oz/420g) tomatoes, whole or crushed
1 can (6oz/170g) tomato paste
2 large garlic cloves
1/4 a small onion
1 tbsp dried Italian herbs
1 tsp salt
Want to try a different sauce? See our article on the different types of pizza sauces.
TIP
You can click on any of the tags at the bottom of this page, to find other pizzas besides Gorgonzola Pizza, that use that topping.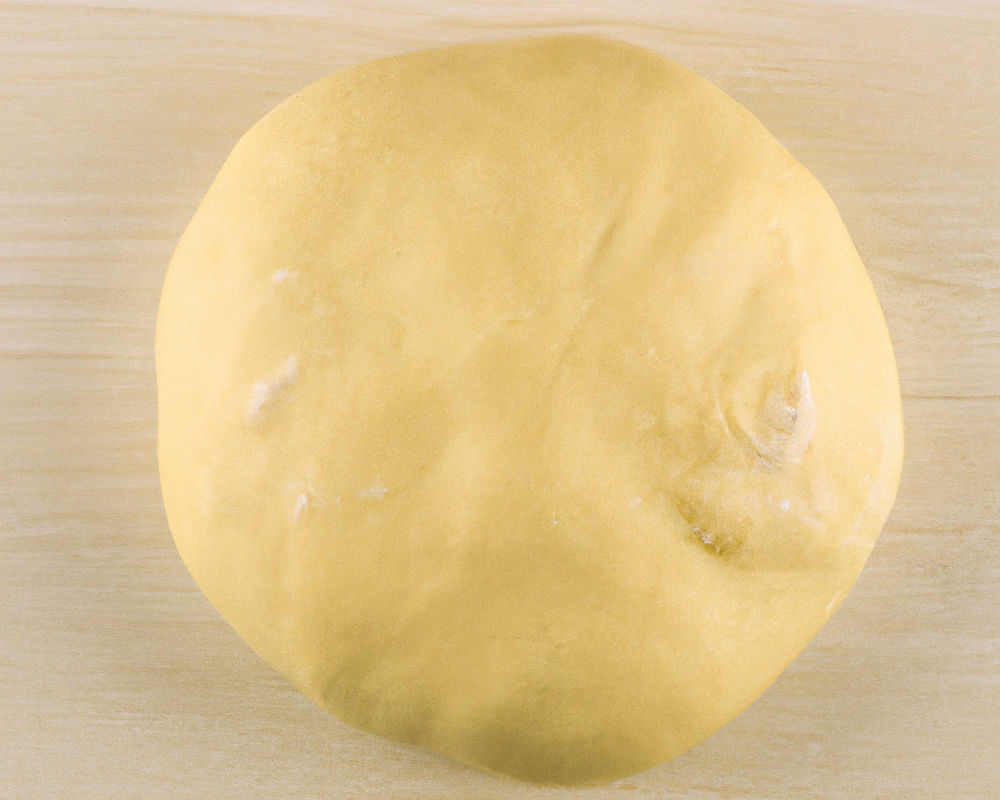 Pizza Dough Method
You can either make your own pizza dough following the simple steps below, or you can purchase a premade base at your local store.
Whisk the lukewarm water and yeast in a plastic or glass jug. Let mixture stand for five minutes.
Add salt and flour in a large bowl. Create a hollow well in the middle and gently pour the liquid yeast mixture and oil.
Using a spatula, or your hands, mix the dough really well until smooth. Turn out dough onto a lightly floured work surface and knead for five minutes.
Lightly oil a bowl, and place dough in it and cover with plastic wrap. Leave in a warm place to rise for 30 minutes to an hour, or until it doubles in size.
Turn dough out onto a lightly floured surface and knead gently for another 5 minutes or until smooth.
Sprinkle a little flour on the bench before rolling to prevent dough from sticking.
Divide the dough into balls, and roll out bases to desired size.
TIP: We have other dough recipes if you would like to try your hand at sourdough, poolish or more.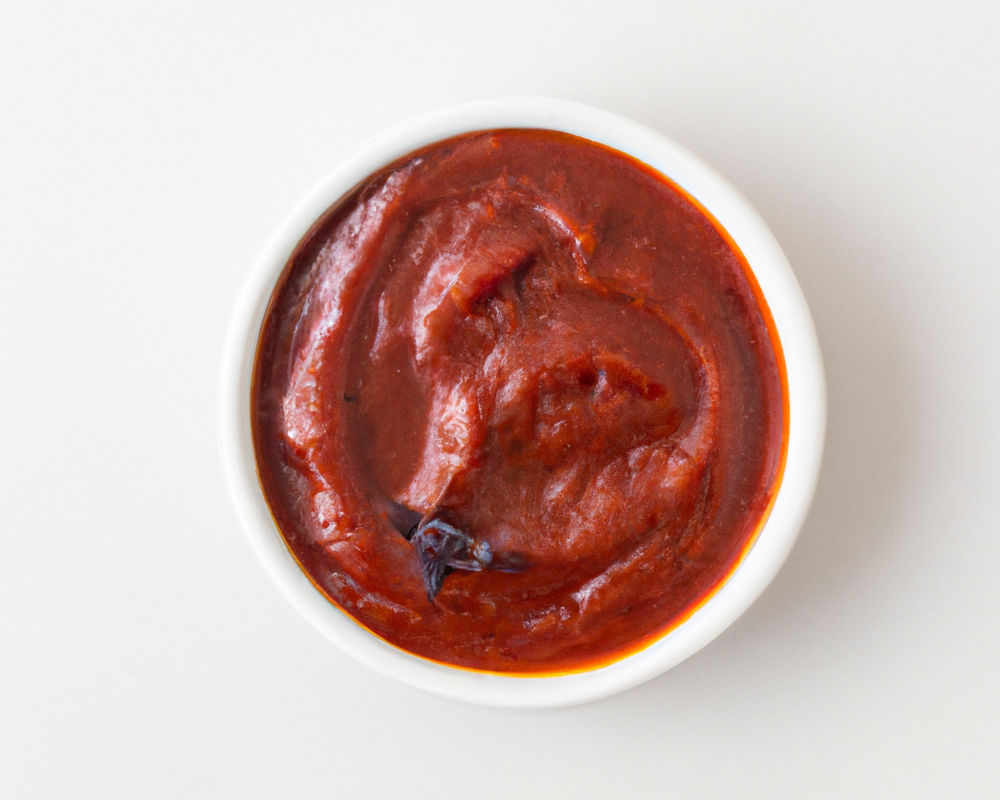 Tomato Pizza Sauce Method
You can either make your own tasty pizza sauce following the simple steps below, or you can purchase a pizza sauce at your local supermarket.
Add ingredients in a large bowl, and stir or blend well.
Ensure all ingredients are mixed together well.
Keep mixture sitting for five minutes.
Your sauce is now ready. Enjoy!
Keep sauce in fridge or freeze for future use.
You can swap tomato for BBQ sauce and more. There's plenty of options.

Preparing Gorgonzola Pizza
Preheat your oven to at least 450 degrees for 30 minutes or longer.
Spread out pizza dough on floured surface.
If you have a pizza peel, you can create your pizza on it (after flouring).
Start by spreading the sauce all over the base. This pizza uses Tomato Sauce. Spread the Tomato Sauce Thinly yet evenly, leaving a margin for the crust.
Add the largest toppings first – typically meat or seafood, then the smaller toppings.
Add cheese last, and sprinkle it all over to help keep the toppings in place when it melts.
This pizza has the following toppings:
Gorgonzola
Olive Oil
Garlic
This pizza is good as is, or you could with other pizzas as well?
Oven time
Put the Gorgonzola pizza on the middle shelf of the oven and set a timer for 10 minutes.
After 10 minutes, open the door and check the pizza.
This pizza should take approximately 15 minutes, however allow it to cook to personal taste.

About Garlic
Globally, more than 10 million tons of garlic are produced every year. Many ancient civilisations, such as the Egyptians and Romans, embraced Garlic for its medicinal properties.
So many cuisines across the globe use Garlic. So many different dishes use garlic, it is probably easier to list the dishes that Garlic doesn't go in. Garlic is a fantastic topping on pizza.

Pizza Tools
When making Gorgonzola Pizza, we always recommend that you use whatever tools you are able to get your hands on. Our basic pizza tools are…
Pizza Steel
A pizza steel is very similar to a pizza stone, and works the same way in a normal kitchen oven.
Dough Mixer
OK, so this isn't vital, but if you make enough pizza, breads, etc it is worth investing in a good mixer for your dough.
Mesh Sieve
You will find having a seive such a useful element for all your baking, not just for pizza. It's great to filter all flours through a fine mesh sieve before adding to recipes.

Olive Oil
Olive Oil has been used in cooking for at least 5,000 years. Since Olives are technically a fruit, that makes Olive Oil a fruit Juice. The Olives are crushed like other fruits; oranges, lemons etc to get the Oil.
One olive tree can last up to 2,000 years, and can produce 30 kilos of Olives, which makes roughly 4 litres of Oil every year. Medical studies have shown that consuming olive Oil daily helps reduce bad cholesterol (LDL) and increase the good one (HDL).
Storage Tips
Here are a few storage tips, if you have any dough or pizza left over after the meal.
Store in the fridge
Leftover slices of pizza may be kept in an airtight container in the fridge for up to 3 days.
Reheating pizza
Warm in the center of a 450 degree F oven for approximately 6 minutes, on a pizza stone if possible, until heated through. See our article on reheating pizza for more.
Freezer guide
You can store leftover pizza in the freezer for up to 3 months. Reheat from frozen as directed above until heated through.

Pizza making FAQ
Want to make delicious pizzas at home? Here are some expert answers to some of the most common pizza making questions.
How long to let pizza dough rise?
Some pizza dough recipes suggest only a few hours, whereas you can also use long fermentation techniques to make it go for 3-5 days.
Which pizza was created to represent the italian flag?
The Pizza Margherita was created in 1889, when Margherita di Savoia, the new queen of Italy, visited Naples. A famous local chef created a pizza using ingredients to match the new flag and named it Margherita.
Can I use pastry flour instead of 00 flour for making pizza dough?
Yes, you can, however you will find that bread flour would be a better choice. In order of preference, I would suggest 00 flour, bread flour then pastry flour. If it's all you have, then give it a shot, and maybe search for a pizza dough recipe that calls for pastry flour.
Have you made Gorgonzola Pizza?
Gorgonzola Pizza , did you love it or hate it? Tag us on our Pinterest, Facebook or Twitter and let us know what you thought of it! I'd love to know.
Featured image: Source