Gorgonzola
Gorgonzola is a town in Lombardy, Italy where the Gorgonzola cheese was invented. This type of cheese has a rich, salty, strong-flavored Italian cheese with bluish-green veins. Depending on it's age, the texture can range from creamy and soft to semi-firm and crumbly.
Carefully baked, this pizza provides a delightful flavor paired with a incredible smell.
Make time to choose perfect toppings and pair these with a fantastic crust for you to enjoy a delicious homemade pizza feast.
If you like pizza with a Tomato pizza sauce then you will enjoy this.
Pizza is a delicious and versatile food that can be enjoyed by people of all ages. One of the best things about pizza is that it can be customized to suit your individual tastes and dietary needs. You can choose from a variety of toppings, including vegetables, meats, and cheeses, to create a pizza that is truly your own.
Additionally, pizza is a great source of carbohydrates, which provide your body with energy to power through your day. Eating pizza can also be a fun and social activity, whether you're enjoying a slice with friends or having a family pizza night at home.
So next time you're thinking of what to eat, consider trying a pizza, you won't regret it!
Pizza in New Zealand
Naples-style pizza is very popular throughout New Zealand, with a crunchy, crispy crust with a selection of toppings that are local from New Zealand, as well as imported Aged Cheeses and Meats.
Take a look at some of the other pizzas from New Zealand here.
Gorgonzola Pizza at a glance

| | |
| --- | --- |
| Origin | New Zealand |
| Type | Vegetarian |
| Sauce | Tomato Sauce |
Gorgonzola Pizza Recipe
There is a recipe below for you to make a Gorgonzola Pizza whether it be in your pizza oven or your kitchen oven.
Preparation time

| | |
| --- | --- |
| Dough | 2 hours |
| Assembly | 10 minutes |
| Baking | 12-20 minutes |
Gorgonzola Pizza Ingredients
Buy enough pizza toppings for the amount of pizzas you plan to make. The dough and sauce amounts below are for 3-4 medium sized pizzas, so scale up or down, based on your requirements.

Simple Pizza dough
1 cup (250 ml) luke-warm water
2 2/3 cups (400 grams) pizza flour
2 tsps (7 g sachet) dried yeast
3 tbsps (1/4 cup) virgin olive oil
Two tsps salt
Gorgonzola Pizza Toppings
Toppings used in this pizza recipe, are;
Gorgonzola
Basil
Oregano
Garlic

Tomato Pizza Sauce
1 can (15oz/420g) tomatoes, whole or crushed
1 can (6oz/170g) tomato paste
2 large garlic cloves
1/4 a small onion
1 tbsp dried Italian herbs
1 tsp salt
Want to try a different sauce? See our article on the different types of pizza sauces.
TIP
You can click on any of the tags at the bottom of this page, to find other pizzas besides Gorgonzola Pizza, that use that topping.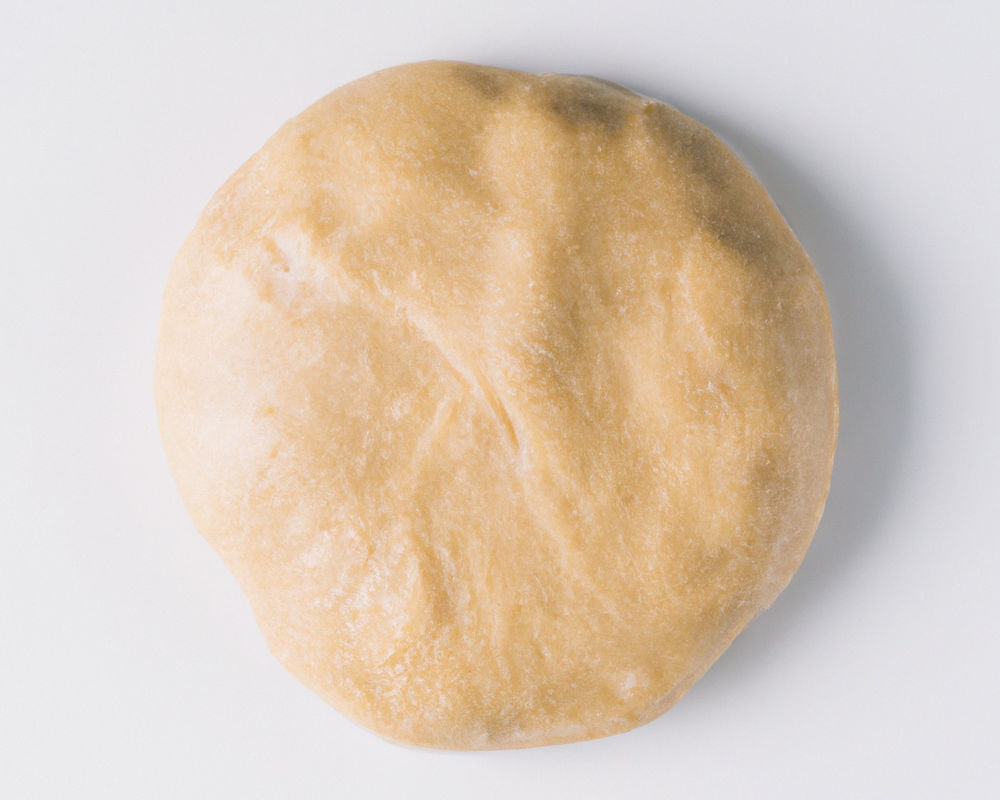 Pizza Dough Method
Purchase a premade pizza base at your local store, or if you have time, make your own homemade dough following the simple steps below. Some shops even carry pizza dough balls.
Whisk yeast and lukewarm water in glass or plastic container. Let stand for approximately 5 minutes.
Add flour and salt in a large bowl. Create a well in the centre of the flour. Pour in the liquid yeast mixture and the oil.
Using your hands or a mixer, mix the dough until smooth. Pour dough on a lightly floured work surface and then knead by hand for five minutes.
Place dough into lightly oiled bowl and cover with plastic wrap. Sit in a warm place for roughly 30 minutes to an hour, to rise until it doubles in size.
Fold the dough out onto a lightly floured surface. Knead gently by hand for around five minutes or until smooth.
Spread some flour on kitchen bench before rolling, in order to prevent sticking.
Divide the dough roughly into equal amounts. Roll out pizza bases for the desired size.
TIP: We have other dough recipes if you would like to try your hand at sourdough, poolish or more.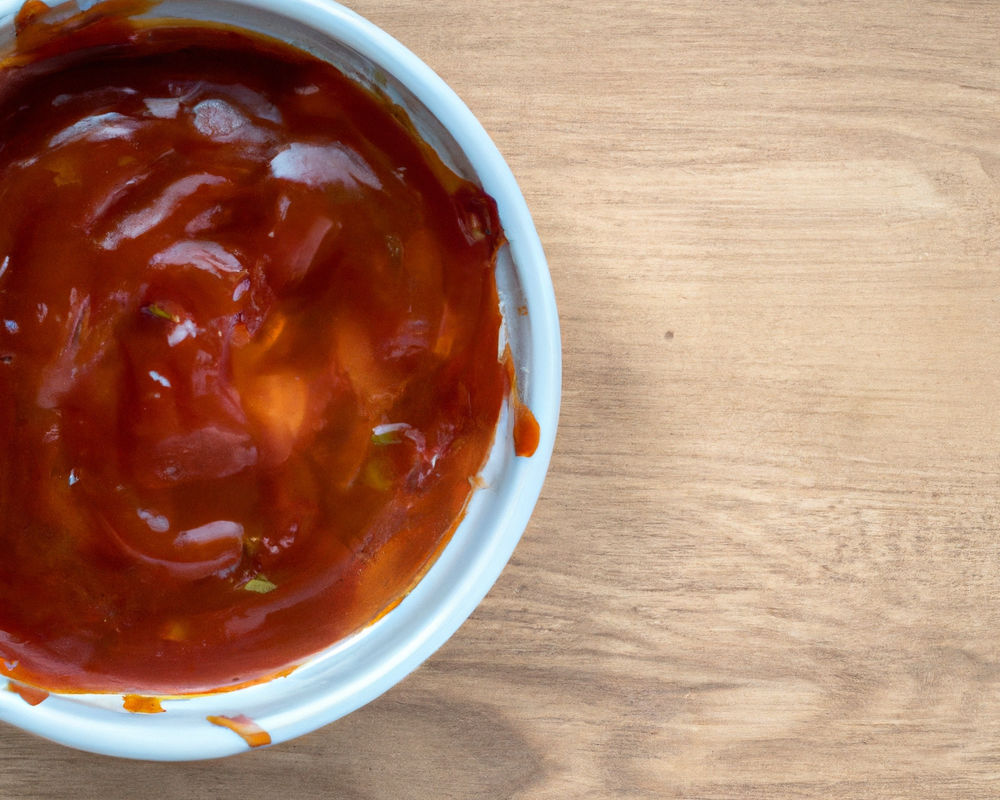 Tomato Pizza Sauce Method
You can either make your own pizza sauce following the simple steps below, or you can purchase a pizza sauce at your local store.
Combine all ingredients in a large bowl.
Using either a whisk, or blender, mix well.
Let sit for five minutes.
Your sauce is now ready to use or keep in the fridge for up to 3 days.
You can also freeze leftover sauce.
If your sauce is too thick, add a splash of olive oil or water to get the right consistency.

Preparing Gorgonzola Pizza
Switch oven on to at least 450 degrees and preheat for at least 30 minutes.
Stretch out dough into a circle, on a floured surface.
If you are using a pizza steel or stone, make sure it is preheating in oven.
Now it's time to add the sauce. This recipe calls for Tomato Sauce. Spread the Tomato Sauce around the pizza base, leaving a gap at edges.
Add your ingredients in size, from the largest to smallest.
Cheese should be sprinkled on at the end.
Toppings for this pizza are;
Gorgonzola
Basil
Oregano
Garlic
Whilst this pizza is excellent as is, or you could enjoy it with a simple side dish?
Oven time
Put the Gorgonzola pizza on the middle shelf of the oven and set a timer for 10 minutes.
After approximately 10 minutes, open oven door and check on pizza.
The pizza should be done within roughly 15 minutes. Always cook to personal tastes.

About Oregano
Oregano is one of the most widely-used herbs worldwide, found in Mediterranean and Mexican cuisine. Oregano is an ingredient in chili powder, as well as a number of pizza and pasta sauces.
The taste of Oregano can be described as Green and earthy, with hints of mint. It can often be slightly bitter.

Pizza Tools
When making Gorgonzola Pizza, it's always handy to have the right pizza making tools. Here's the basic pizza tools that I always suggest…
Pizza Stone
A pizza stone is a great way to up your pizza game at home. Read more about cooking with a Pizza Stone.
Food Containers
Leftovers need to go somewhere, and I hate using lots of plastic wrap or alfoil. I prefer good air tight clear containers for my fridge.
Dough Containers
Dough storage containers must be of high quality and airtight.

Basil
One of the most popular and easy to grow garden herbs, Basil is a sun loving herb which grows in warm weather. Originally found in India, there are between 80-150 species of Basil, which can be found in so many cuisines around the globe, including Thai and Italian foods.
Most types of Basil that we eat belong to the sweet basil species. Basil used to be used in Egyptian embalming techniques, and has been found in mummies in Egypt. Handy!
Storing Pizza
Want to store some leftovers after your meal? Here are a few tips.
Chill in the fridge
You can keep pizza in plastic wrap or a container for up to 3 days in the fridge.
How to reheat
There are many ways to reheat pizza. We cover seven of them in this article.
Can you freeze pizza?
You can freeze pizza for up to three months, however I'd suggest consuming it within the first few weeks, ideally.

Pizza making FAQ
Want to know how to make great pizza at home? Here are some helpful answers to the most frequently asked questions.
Can I use bread dough for making pizza?
Sadly no. Bread dough doesn't have the same consistency and needs that a pizza dough has. If you mean bread flour, yes, many bread flours are fine enough to work for pizza, however I always recommend )) flour instead, which is created for pizza dough making.
What is the order of ingredients when topping a pizza?
The order of ingredients when topping a pizza is typically the pizza sauce, the large ingredients (meat, seafood, vegetables, etc), the smaller ingredients, cheese topping then herbs. If you are using fresh herbs, you may wish to bake the oven then sprinkle them on afterwards, to avoid them browning.
When do I add ice cream on a dessert pizza?
With ingredients such as ice cream, cream and even fruits, it is normally best to cook the pizza with the harder toppings, and then add these toppings after baking, so they don't burn or melt everywhere in the oven.
Have you made Gorgonzola Pizza?
Gorgonzola Pizza , did it meet your expectations? Tag us on our Pinterest, Facebook or Twitter and let us know what you thought of it! I'd love to know.
Featured image: Source