Greek
Originating from Greece, this Greek pizza is a luscious meat pizza you'll want to try.
Made as shown, this type of pizza provides a delicious taste, coupled with a pure aroma to enjoy.
Always make time to choose the best ingredients and complement them with a fantastic crust for you to enjoy a delicious feast.
In the mood for a Meat pizza using a Tzatziki sauce? Scroll down to be hungry!
Making pizza at home can be a lot of fun for the whole family! One reason is that it allows you to get creative and experiment with different toppings and flavors. You can make a classic pepperoni pizza or get wild and try something more unique like a pizza with goat cheese and apricot.
Another reason is that it can be a great way to spend time with loved ones and bond over a shared activity. Gather everyone in the kitchen, assign different tasks and make pizza together, it could be a fun and delicious bonding experience. Additionally, making pizza at home can also save you money. You can buy ingredients in bulk and have them on hand for when the craving strikes, also you can make your own dough, which can save you a significant amount of money compared to ordering delivery every time you want pizza.
Lastly, pizza is a comforting and satisfying food, so being able to make it at home can give you a sense of accomplishment and satisfaction. So, next time you're craving pizza, why not gather your ingredients, roll up your sleeves and get ready to make some delicious pizza at home!
Pizza in Greece
Most Greeks use more olive Oil than Italians on their pizza, and they also use a different type of Tomato for the base. Greek pizzas are usually cooked in an electric not wood fired oven, and cooked at lower temperatures.
Take a look at some of the other pizzas from Greece here.
Greek Pizza at a glance

| | |
| --- | --- |
| Origin | Greece |
| Type | Meat |
| Sauce | Tzatziki |
Greek Pizza Recipe
Below we've created a recipe for you to make a delicious homemade Greek Pizza using a wood oven or on a pizza stone in your oven.
Preparation time

| | |
| --- | --- |
| Dough | 2 hours |
| Assembly | 10 minutes |
| Baking | 12-20 minutes |
Greek Pizza Ingredients
Buy enough pizza toppings for the amount of pizzas you plan to make. The pizza sauce and dough ingredients below are designed for 3-4 pizzas, so add more or less, if required.

Simple Pizza dough
400 g (2 2/3 cups) plain flour, plus extra to dust
250 ml (1 cup) lukewarm water
7 grams (2 tsps) dried yeast
2 teaspoons table salt
1/4 cup (3 tbsp) extra virgin olive oil
Greek Pizza Toppings
Toppings used in this pizza recipe, are;
Gyros Meat
Tomato
Greek Herbs

Simple Tomato Pizza Sauce
1 can (6oz/170g) tomato paste
1 can (15oz/420g) tomatoes, whole or crushed
2 large garlic cloves
1/4 a small onion
1 tbsp dried Italian herbs
1 tsp salt
Want to try a different sauce? See our article on the different types of pizza sauces.
TIP
You can click on any of the tags at the bottom of this page, to find other pizzas besides Greek Pizza, that use that topping.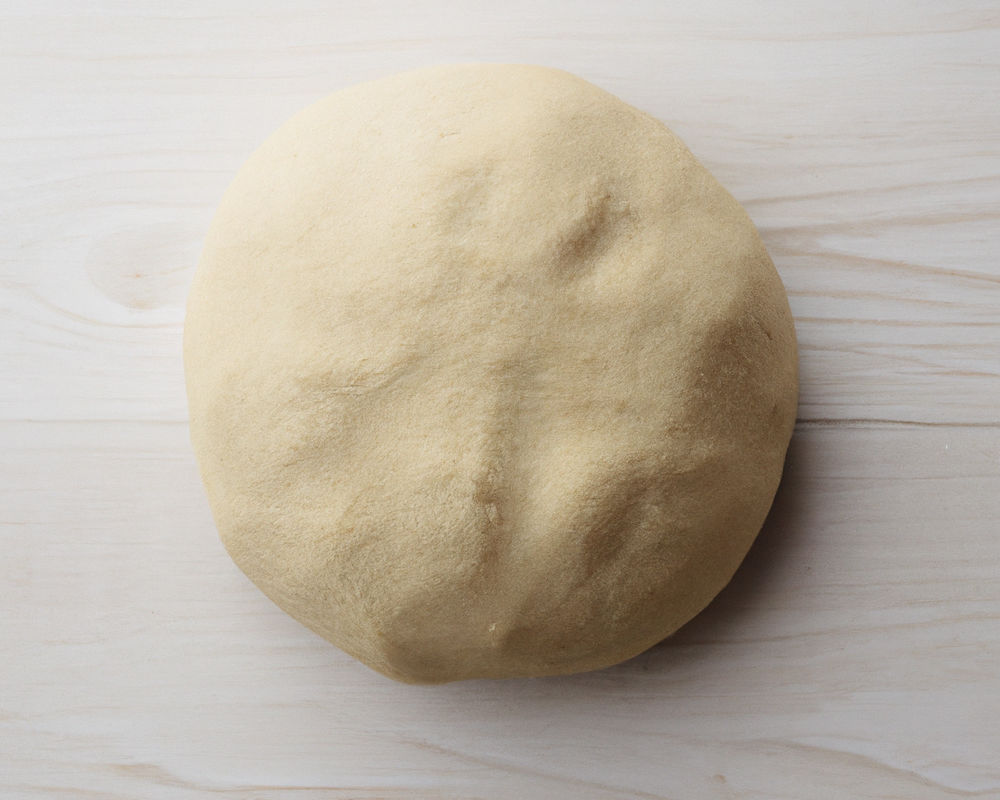 Pizza Dough Method
Either make your own pizza dough following the simple steps below, or buy a premade pizza base at your local store.
Whisk yeast and lukewarm water in a jug. Stand for around five minutes.
Add the salt and flour in a large bowl. Create a hollow centre in the flour. Slowly pour the liquid yeast mixture and oil.
Using your hands or spatula, gently combine the flour mixture until smooth. Then turn out dough onto lightly floured surface and hand knead for roughly five minutes.
Place the dough mixture in to an oiled bowl, and cover with plastic wrap. Leave in a warm place until the dough has at least risen to double in size.
Turn dough out onto a lightly floured surface. Hand knead gently for five minutes until reasonably smooth.
Sprinkle some flour on work surface before rolling out dough to prevent any sticking.
Divide dough mix into equal amounts, now roll out the bases to the desired size.
TIP: We have other dough recipes if you would like to try your hand at sourdough, poolish or more.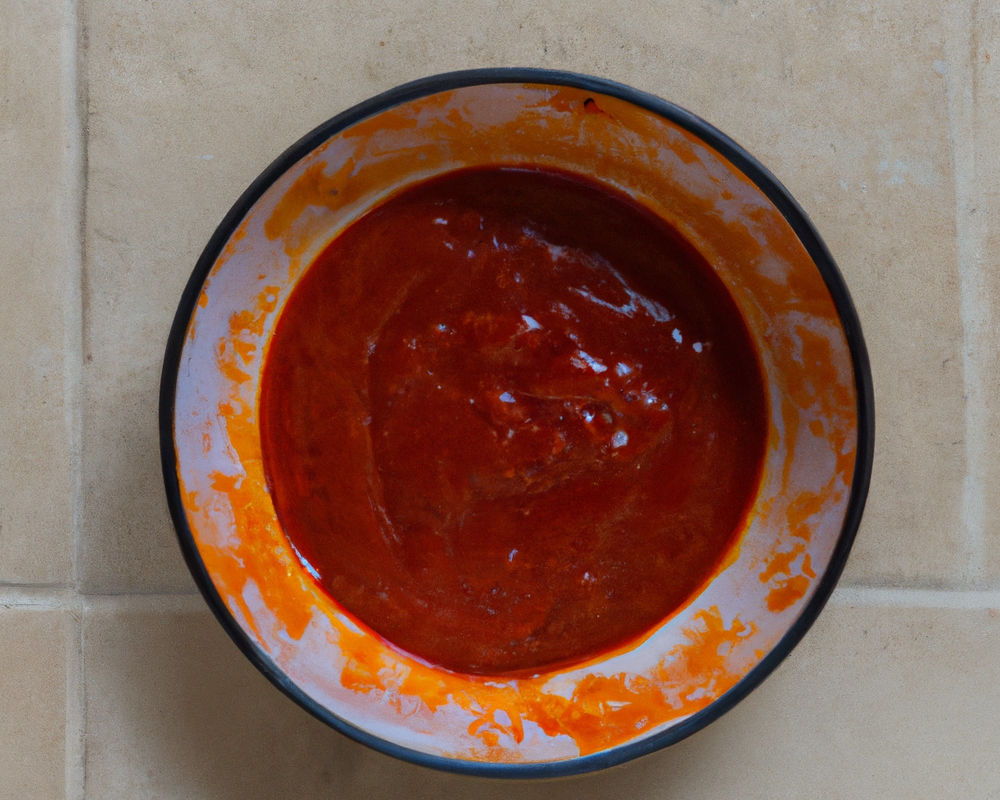 Tomato Pizza Sauce Method
You can make this tasty pizza sauce following the simple steps below, or you can purchase a pizza sauce at your local supermarket.
Combine all ingredients in a large bowl.
Using either a whisk, or blender, mix well.
Let sit for five minutes.
Your sauce is now ready to use or keep in the fridge for up to 3 days.
You can also freeze leftover sauce.
Remember that you can always adjust the garlic level in your pizza sauce recipe to suit your taste.

Preparing Greek Pizza
Switch oven on to at least 450 degrees and preheat for at least 30 minutes.
Stretch out dough into a circle, on a floured surface.
If you are using a pizza steel or stone, make sure it is preheating in oven.
Now it's time to add the sauce. This recipe calls for Tzatziki. Spread the Tzatziki around the pizza base, leaving a gap at edges.
Add your ingredients in size, from the largest to smallest.
Cheese should be sprinkled on at the end.
Toppings for this pizza are;
Gyros Meat
Tomato
Greek Herbs
This pizza is great tasting on its own, or why not make some homemade garlic bread as well?
Cooking
Put the Greek pizza on the middle shelf in oven, and wait ten minutes.
After 10 minutes, open the door and check the pizza.
This pizza should take approximately 15 minutes, however allow it to cook to personal taste.

About Tzatziki
Tzatziki is a classic Greek appetizer made from thick strained Greek Yogurt, garlic, cucumber, fresh dill and olive Oil. Sometimes lemon Juice or Vinegar is added for taste.
Tzatziki was first made during the Ottoman Empire (also known as the Turkish Empire) sometime in the 15th century.

Pizza Tools
When making Greek Pizza, we always recommend that you use whatever tools you are able to get your hands on. Our basic pizza tools are…
Pizza Cutters
The one pizza tool everyone should own. There are a few varieities to choose from, see how to cut pizza for more.
Pizza Stone
A pizza stone is a great way to up your pizza game at home. Read more about cooking with a Pizza Stone.
Food Containers
Leftovers need to go somewhere, and I hate using lots of plastic wrap or alfoil. I prefer good air tight clear containers for my fridge.

Gyros Meat
Gyros meat is typically made from lamb, sometimes a combination of beef and lamb, or even chicken. The meats are then heavily seasoned with herbs, spices and salt to create the unique gyros taste.
Gyros meat is usually quite high in Iron. Iron is an important nutrient for your metabolism and it helps with the production of red blood cells in the body.
Pizza Storage
What to do with leftovers?
Leftovers after the meal? Here are some tips.
There are many ways to reheat pizza. We cover seven of them in this article.
Can you freeze pizza?
You can freeze pizza for up to three months, however I'd suggest consuming it within the first few weeks, ideally.
Chill in the fridge
You can keep pizza in plastic wrap or a container for up to 3 days in the fridge.

Meat Pizzas
Keen on seeing more than Greek pizza? We have plenty of other Meat pizza recipes to look at, as well. Enjoy!

Pizza making FAQ
Want to know how to make fantastic pizza at home? Here are some helpful answers to the most frequently asked questions.
When did pizza delivery start?
The first ever recorded pizza delivery occurred in 1889, when Queen Margherita of Savoy fell ill after eating rotten food in Naples. The Queen and her husband, King Umberto I of Italy, were hungry and requested that authentic Italian pizza be sent to them.
How to eat pizza with acid reflux?
Try eating low fat pizza, and reduce the amount of cheese and tomato sauce; the two worst culprits for acid reflux in a pizza.
How long to air fry pizza?
You can air fry a pizza in around 7-8 minutes, if your air fryer can cook at 380 degrees.
Have you made Greek Pizza?
We're all ears for your Greek Pizza review, let us know what you think! Tag us on our Pinterest, Facebook or Twitter and let us know what you thought of it! I'd love to know.
Featured image: Source