Green peas
First created in Brazil, this Green peas pizza is a delectable vegetarian pizza worth making at home.
Baked as shown, the below pizza boasts a appetizing taste, coupled with a faultless aroma to enjoy.
Best made with high quality toppings and pair these with a perfect base for you to take part in a nice homemade pizza meal.
If you enjoy a tasty Vegetarian pizza using a Tomato sauce this could be the new love of your life.
Pizza is a delicious and versatile food that's perfect for any occasion. Whether you're in the mood for a quick lunch, a casual dinner with friends, or a celebration, pizza is always a great choice.
Not only is it tasty, but it's also a convenient option that can be customized to your preferences.
With a variety of toppings to choose from, you can make a pizza that's tailored to your specific tastes. Plus, it's a great way to get in your daily dose of carbs and protein. So why not treat yourself to a pizza today and experience the joy of all that gooey cheese and savory toppings!
Pizza in Brazil
In Brazil, they love their fresh fruits and vegetables such as okra, corn, Beans, coconuts, rice or manioc flour. The most favourite dish in Brazil is the feijoada, a bean stew made with pork and rice.
Take a look at some of the other pizzas from Brazil here.
Green peas Pizza at a glance

| | |
| --- | --- |
| Origin | Brazil |
| Type | Vegetarian |
| Sauce | Tomato Sauce |
Green peas Pizza Recipe
Below we've created a recipe for you to make a delicious homemade Green peas Pizza using a pizza oven or using a pizza stone.
Preparation time

| | |
| --- | --- |
| Dough | 2 hours |
| Assembly | 10 minutes |
| Baking | 12-20 minutes |
Green peas Pizza Ingredients
Choose enough pizza toppings for the amount of pizzas you plan to make. The pizza sauce and dough ingredients below are designed for 3-4 pizzas, so scale up or down, based on your requirements.

Simple Pizza dough
1 cup (250 ml) luke-warm water
2 2/3 cups (400 grams) pizza flour
2 tsps (7 g sachet) dried yeast
3 tbsps (1/4 cup) virgin olive oil
Two tsps salt
Green peas Pizza Toppings
Toppings used in this pizza recipe, are;
Cheese
Tomato
Green Peas
Carrot
Raisins
Egg

Simple Tomato Pizza Sauce
1 can (15oz/420g) tomatoes, whole or crushed
1 can (6oz/170g) tomato paste
2 large garlic cloves
1/4 a small onion
1 tbsp dried Italian herbs
1 tsp salt
Want to try a different sauce? See our article on the different types of pizza sauces.
TIP
You can click on any of the tags at the bottom of this page, to find other pizzas besides Green peas Pizza, that use that topping.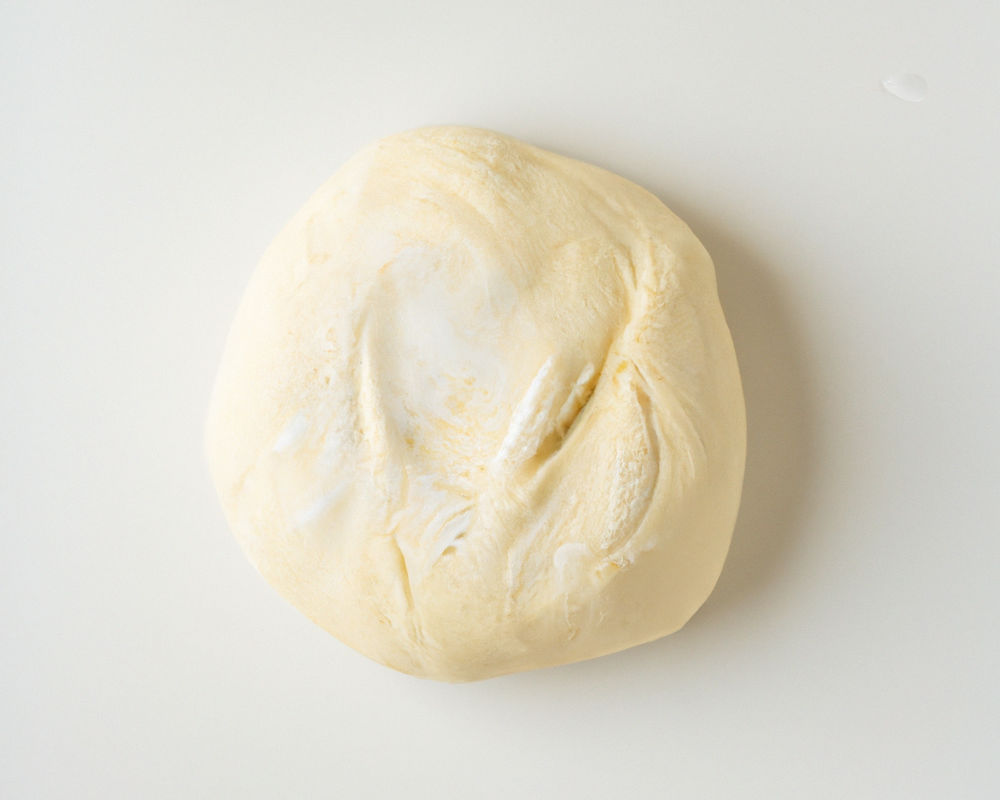 Pizza Dough Method
If you don't have much time, grab a premade pizza base at your local grocery store, or hand make your own pizza dough following the simple steps below.
Whisk yeast and lukewarm water in glass or plastic container. Let stand for approximately 5 minutes.
Add flour and salt in a large bowl. Create a well in the centre of the flour. Pour in the liquid yeast mixture and the oil.
Using your hands or a mixer, mix the dough until smooth. Pour dough on a lightly floured work surface and then knead by hand for five minutes.
Place dough into lightly oiled bowl and cover with plastic wrap. Sit in a warm place for roughly 30 minutes to an hour, to rise until it doubles in size.
Fold the dough out onto a lightly floured surface. Knead gently by hand for around five minutes or until smooth.
Spread some flour on kitchen bench before rolling, in order to prevent sticking.
Divide the dough roughly into equal amounts. Roll out pizza bases for the desired size.
TIP: We have other dough recipes if you would like to try your hand at sourdough, poolish or more.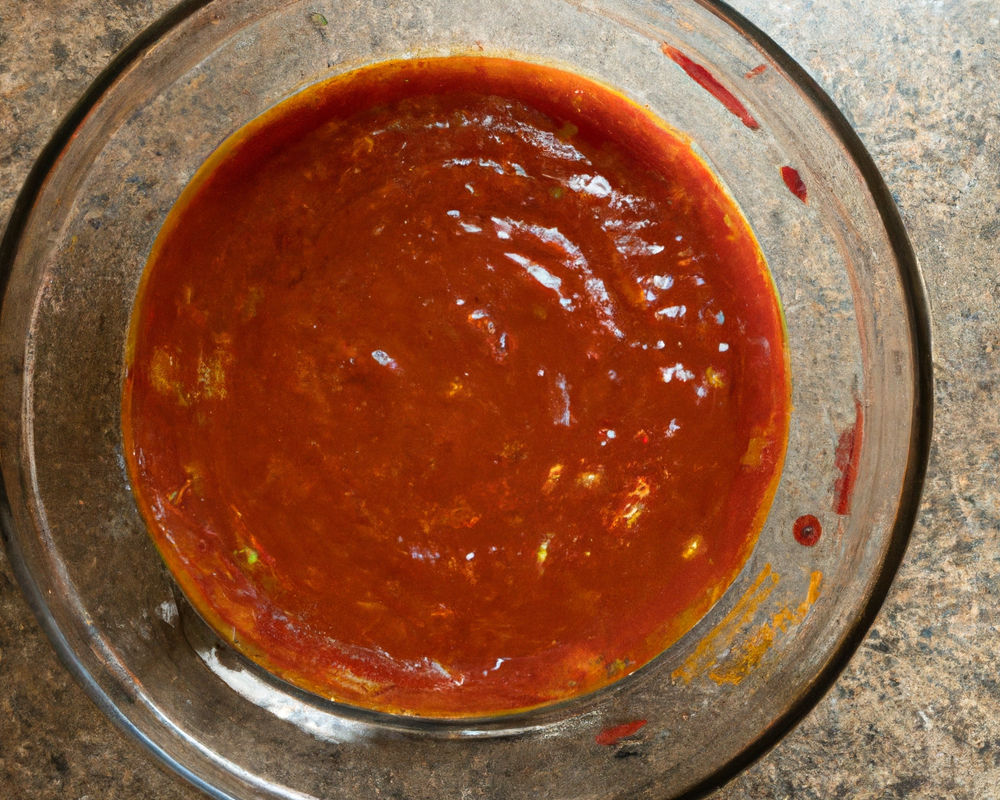 Tomato Pizza Sauce Method
You can either make your own tasty pizza sauce following the simple steps below, or you can purchase a pizza sauce at your local supermarket.
Combine all ingredients in a large bowl.
Pizza sauce should be reasonably smooth.
Let sit in the bowl for 5 minutes.
Your pizza sauce is now ready to use.
You can keep in the fridge for up to 3 days.
You can add a splash of olive oil for a great taste.

Preparing Green peas Pizza
Switch oven on to at least 450 degrees and preheat for at least 30 minutes.
Stretch out dough into a circle, on a floured surface.
If you are using a pizza steel or stone, make sure it is preheating in oven.
Now it's time to add the sauce. This recipe calls for Tomato Sauce. Spread the Tomato Sauce around the pizza base, leaving a gap at edges.
Add your ingredients in size, from the largest to smallest.
Cheese should be sprinkled on at the end.
Toppings for this pizza are;
Cheese
Tomato
Green Peas
Carrot
Raisins
Egg
This pizza is perfect on its own, or why not make some homemade garlic bread as well?
Oven time
Put the Green peas pizza on the middle shelf of the oven and set a timer for 10 minutes.
After approximately 10 minutes, open oven door and check on pizza.
The pizza should be done within roughly 15 minutes. Always cook to personal tastes.

About Egg
Although not a common topping, Egg is usually hard boiled and then sliced and allowed to cool completely, before being used as a topping on Pizza. However, some pizzas go well with a fried egg placed on top.
Eggs are very healthy for you. One egg contains only 5 grams of fat, 7 grams of high-quality protein, iron, minerals, vitamins and carotenoids. The humble egg contains amazing disease fighting nutrients, such as zeaxanthin and lutein.

Pizza Tools
When making Green peas Pizza, it's always handy to have the right pizza making tools. Here's the basic pizza tools that I always suggest…
Quality Food Containers
Leftovers need to go somewhere, and I don't enjoy using aluminium foil or plastic wrap all the time. A couple of good air tight containers should be in every home.
Pizza Peel
Sometimes called a paddle or shovel, a pizza peel is a vital tool for those who make pizza regularly.
Wooden Rolling Pin
Many people prefer hand stretching, however every cook really should have a good wooden roller nearby too.

Raisins
Raisins, a dried fruit often associated with sugary snacks and desserts, can actually be quite the versatile ingredient. While they may not be the first topping that comes to mind when thinking of pizza toppings, raisins can add unexpected pop of sweetness and texture to any pizza.
Raisins are a great way to get creative in the kitchen, allowing you to explore new flavor combinations that are sure to please your foodie friends. Whether you're looking for something sweet or savory, this dried fruit is sure to offer an interesting twist on your classic pizza pie!
Pizza Facts
Here are a few interesting pizza facts…
A couple of dollars
As a whole, US pizza restaurants sold US$45.6 billion worth of the good stuff in 2021. That was actually less than the US$46.24 billion the year before.
Don't worry, be happy
In Cambodia, some pizzerias have marijuana topped 'happy pizzas' on their menu.
Celebrate everything cheese pizza
Did you know the US celebrates National Cheese Pizza Day, every 5th of September.

Pizza making FAQ
Want to know how to make fantastic pizza at home? Here are some FAQ and their answers to the most common pizza making questions.
What is the most expensive pizza in the world?
The most expensive pizza in the world is the Louis XIII, a small pizza from Salerno, Italy, with a diameter of 20 cm and served for two people. It is served in your home with a catering team formed by pizza chef, Renato Viola, a sommelier and a chef. The entire preparation is carried out on the site, with the exception of the dough that occurs 72 hours before. A bargain at only US$12,000.
How long to knead pizza dough in mixer?
When making pizza dough, you can use a mixer for up to 5-6 minutes. Any longer than that you risk making it too thin to be useful.
How to keep pizza warm in oven?
You can normally keep a pizza warming in an oven on a low temperature for an hour or longer. Keep an eye on the pizza regularly, and adjust the temperature if required.
Have you made Green peas Pizza?
Green peas Pizza , share your experience with us! Tag us on our Pinterest, Facebook or Twitter and let us know what you thought of it! I'd love to know.
Featured image: Source