Guacamole Chicken
The toppings of this pizza are kind of spicy and hot and the guacamole gives the creamy and refreshing taste. Flavors that are a perfect combination!
To add an extra flavor, make sure to add a roasted portobello mushrooms in your pizza. This will surely add the perfect texture and flavor to your guacamole pizza.
Make time to choose the freshest toppings and add them to a perfect base for you and family to savor a scrumptious meal.
If you enjoy Meat pizzas with Guacamole Base sauce then you're in luck.
Pizza is a fun food to make as a group because it's interactive and allows everyone to get creative with their toppings. Everyone can choose their own toppings and make their own personalized pizza. Plus, it's a great way to bond and spend time together while creating something tasty.
You can make the dough from scratch, or even use pre-made dough, and have a mini pizza making party. It's a great activity for kids and adults alike, everyone can get involved and have fun. It's also a great way to teach kids about cooking and different ingredients.
Additionally, making pizza together is a great way to break the ice and get to know each other if you are in a new group. Overall, pizza making is a fun, interactive and tasty way to bring people together, have a good time and make memories.
Pizza in Australia
Did you know? Pizza is Australia's favourite takeaway food by far. 34% of Australians say it's their preferred choice. The next most popular takeaway is Chinese at 15%.
Take a look at some of the other pizzas from Australia here.
Guacamole Chicken Pizza at a glance

| | |
| --- | --- |
| Origin | Australia |
| Type | Meat |
| Sauce | Guacamole Base |
Guacamole Chicken Pizza Recipe
Below we've put together a recipe for you to make your own homemade Guacamole Chicken Pizza from either a wood fired pizza oven or your usual oven.
Preparation time

| | |
| --- | --- |
| Dough | 2 hours |
| Assembly | 10 minutes |
| Baking | 12-20 minutes |
Guacamole Chicken Pizza Ingredients
Buy enough pizza toppings for the amount of pizzas you plan to make. The pizza sauce and dough ingredients below are designed for 3-4 pizzas, so scale up or down, based on your requirements.

Simple Pizza dough
7 grams (2 tsps) dried yeast
250 ml (1 cup) lukewarm water
400 g (2 2/3 cups) plain flour, plus extra to dust
2 teaspoons table salt
1/4 cup (3 tbsp) extra virgin olive oil
Guacamole Chicken Pizza Toppings
Toppings used in this pizza recipe, are;
Chicken
Feta
Cheese
Semi-Dried Tomatoes
Baby Spinach
Black Pepper

Easy Tomato Pizza Sauce
1 can (15oz/420g) crushed or diced tomatoes
1 small can (6oz/170g) tomato paste
Two garlic cloves
1 tbsp dried Italian herbs
1 tsp salt
1/4 small brown onion
Want to try a different sauce? See our article on the different types of pizza sauces.
TIP
You can click on any of the tags at the bottom of this page, to find other pizzas besides Guacamole Chicken Pizza, that use that topping.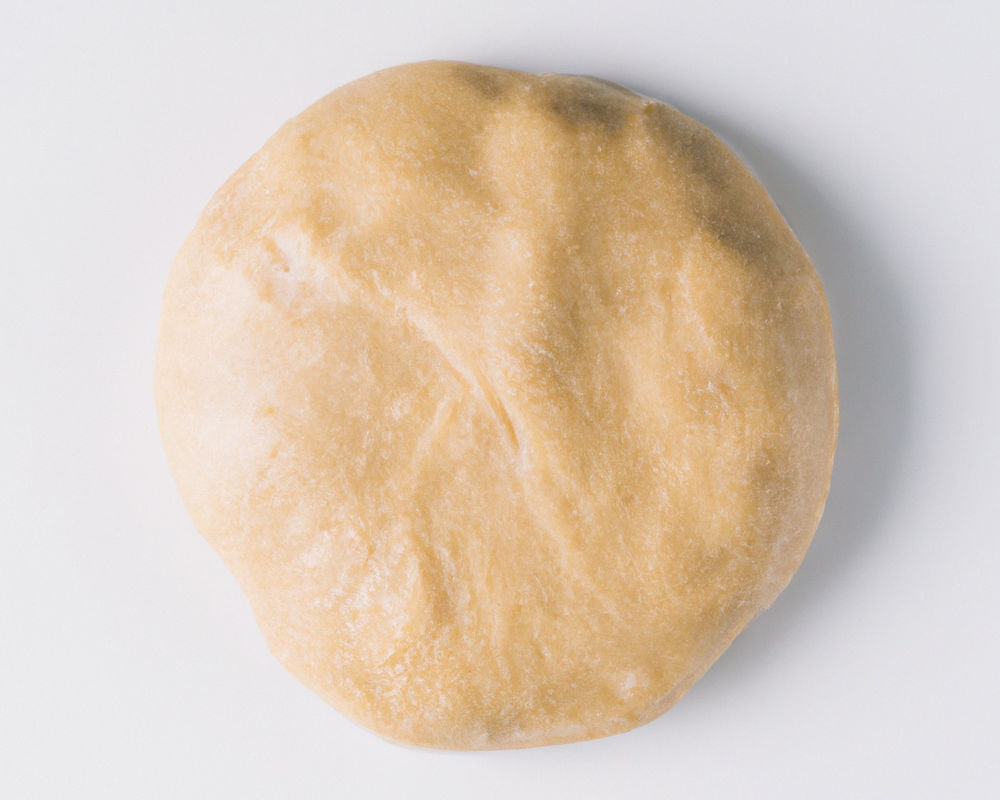 Pizza Dough Method
You can either make your own dough following the simple steps below, or you can purchase a premade pizza base at your local store.
Whisk yeast and lukewarm water in glass or plastic container. Let stand for approximately 5 minutes.
Add salt and flour in a large bowl. Create a hollow well in the middle and gently pour the liquid yeast mixture and oil.
Using your hands or spatula, gently combine the flour mixture until smooth. Then turn out dough onto lightly floured surface and hand knead for roughly five minutes.
Place the dough mixture in to an oiled bowl, and cover with plastic wrap. Leave in a warm place until the dough has at least risen to double in size.
Turn dough out onto a lightly floured surface. Hand knead gently for five minutes until reasonably smooth.
Divide dough mix into equal amounts, now roll out the bases to the desired size.
Sprinkle some flour on work surface before rolling out dough to prevent any sticking.
TIP: We have other dough recipes if you would like to try your hand at sourdough, poolish or more.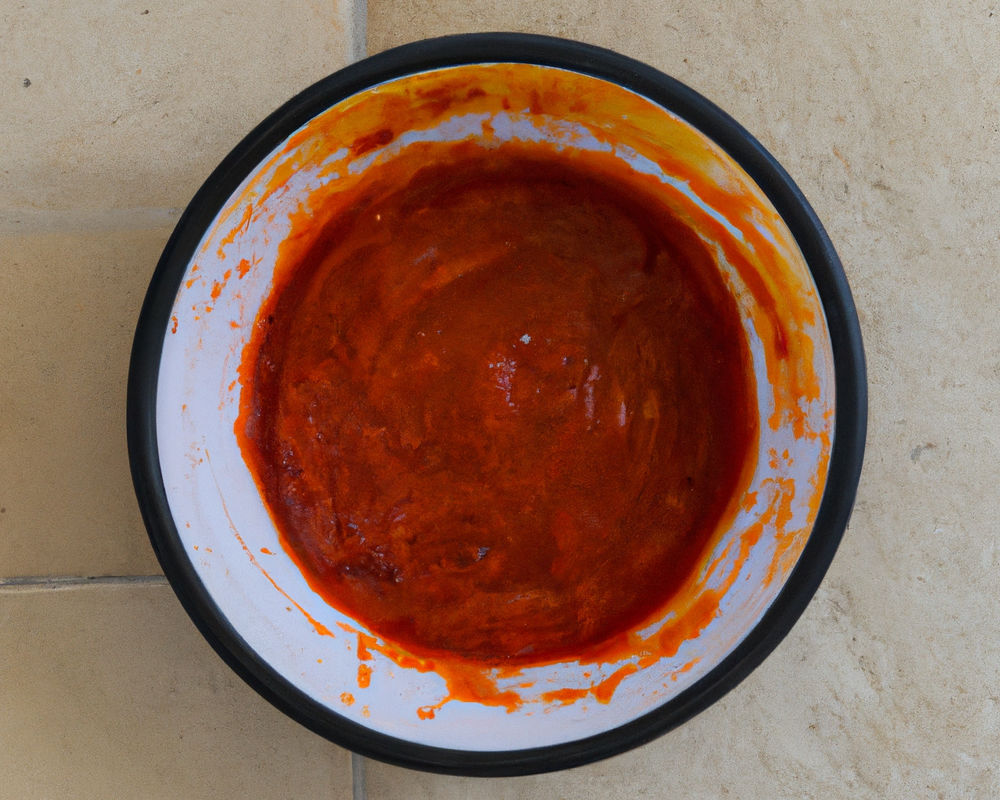 Tomato Pizza Sauce Method
It takes around five minutes to make this tasty pizza sauce following the simple steps below, or you can purchase a bottle of pizza sauce at your local shop.
Stir in all ingredients in a large bowl.
Using either a whisk, or blender, mix well.
Let sit for five minutes.
The pizza sauce is ready to use immediately or chill in fridge for 2-3 days.
You can also freeze any leftover sauce for up to 3 months.
You can swap tomato for BBQ sauce and more. There's plenty of options.

Preparing Guacamole Chicken Pizza
Turn your oven on to 450-500 degrees or more and preheat for at least 30 minutes.
Spread out the dough in a rough circle, on a floured board or surface.
If you are using a baking pan, then create the pizza in that.
Open the sauce container, and start to spread the Guacamole Base. Spread the Guacamole Base around the whole base, taking care to leave a gap at edges.
Add the ingredients in size order, from large to small.
Cheese gets added last.
The toppings to add to this pizza are;
Chicken
Feta
Cheese
Semi-Dried Tomatoes
Baby Spinach
Black Pepper
This pizza is very good as is, or you could with other pizzas as well?
Baking time
Put the Guacamole Chicken pizza in the middle of your oven (on a stone if you have one) and set timer for 10 minutes.
In 10 minutes, open oven door and check.
The pizza should take roughly 15 minutes to cook, adjust time to cook to personal taste.

About Black Pepper
Ground, dried, and cooked Peppercorns have been used for hundreds of years, both as traditional medicine and for flavour. Black Pepper is the world's most traded spice, and is one of the most common Spices added to cuisines around the world.
Peppercorns and the ground Pepper derived from them may be described simply as Pepper, or more precisely as Black Pepper (cooked and dried unripe fruit), Green Pepper (dried unripe fruit), or white Pepper (ripe fruit Seeds).

Pizza Tools
When making Guacamole Chicken Pizza, I always recommend that you use what you have available, without spending lots of money. My basic pizza tool list is…
Dough Containers
Having quality, air tight dough storage containers is a must.
Glass Measuring Jug
A good quality, heavy glass measuring jug with clear marking for various measures to me is a must. I hate taking chances with portions, so it's an important tool for me.
Dough Proofing Box
If you make a lot of dough through the year, you'll find owning a pizza dough proofing box very useful.

Baby Spinach
Baby spinach is a type of spinach that is harvested when the leaves are young and tender. It has a delicate, slightly sweet flavor, and is often used in salads and other dishes.
Baby spinach is a healthy and nutritious leafy green, and is a great source of vitamins and minerals. It is also a versatile ingredient that can be used in a variety of dishes, and is a delicious and flavorful addition to any meal.
Storage Ideas
Have leftover pizza? Here's what to do.
Warming up
Warm in the center of a 450 degree F oven for approximately 6 minutes, on a pizza stone if possible, until heated through. See our article on reheating pizza for more.
Freezer guide
You can store leftover pizza in the freezer for up to 3 months. Reheat from frozen as directed above until heated through.
Store in the fridge
Leftover slices of pizza may be kept in an airtight container in the fridge for up to 3 days.

Pizza making FAQ
Below we've compiled the most common pizza making questions and provided expert answers. Are you looking for how to make delicious pizza at home? Please read on!
Is it OK to use store-bought pizza dough?
Of course it is! It's fine to use pizza dough you bought at the store. In fact, in many cases you can buy balls of pizza dough from your favorite pizzeria, if you ask nicely. Make sure that the ingredients belong there (flour, sugar, salt, yeast) and not lots of preservatives. If the dough you buy is chilled, always let it come fully to room temperature before you use it.
How to freeze pizza?
Pizza is best frozen not long after it has cooled from cooking. Ensure that it is wrapped well, or in a zip lock bag and air tight. Consume the pizza within 2-3 months.
Do I just use tap water for pizza dough?
Sure, however water quality can be an issue in some areas. If your water has high chlorine content, it may inhibit yeast growth. I often use cooled water from the kettle, or filtered water when making pizza dough. Don't use boiling water though, as it will kill your yeast before it even starts its work.
Have you made Guacamole Chicken Pizza?
Guacamole Chicken Pizza ! Tag us on our Pinterest, Facebook or Twitter and let us know what you thought of it! I'd love to know.
Featured image: Source