Guacamole Veg
Created in Australia, this Guacamole Veg pizza is a delicious vegetarian pizza you should taste.
Made with care, the below pizza provides an exquisite flavor, perfectly matched with a impeccable smell.
Make sure to purchase the best ingredients and pair these with a delicious crust for you and family to savor a scrumptious pizza dinner.
If you're in the mood for a Vegetarian pizza with Guacamole Base sauce here is the sign you need to get one.
Pizza in Australia
Did you know? Pizza is Australia's favourite takeaway food by far. 34% of Australians say it's their preferred choice. The next most popular takeaway is Chinese at 15%.
Take a look at some of the other pizzas from Australia here.
Guacamole Veg Pizza at a glance

| | |
| --- | --- |
| Origin | Australia |
| Type | Vegetarian |
| Sauce | Guacamole Base |
Guacamole Veg Pizza Recipe
Below we've created a recipe for you to make a delicious homemade Guacamole Veg Pizza whether it be in your wood pizza oven or your kitchen oven.
Preparation time

| | |
| --- | --- |
| Dough | 2 hours |
| Assembly | 10 minutes |
| Baking | 12-20 minutes |
Guacamole Veg Pizza Ingredients
Choose enough pizza toppings for the amount of pizzas you plan to make. The pizza sauce and dough ingredients below are designed for 3-4 pizzas, so add more or less, if required.

Simple Pizza dough
1 cup (250 ml) luke-warm water
400 g (2 2/3 cups) 00 or pizza flour
2 tsps (7 g sachet) dried yeast
3 tbsps (1/4 cup) olive oil
2 tsps salt
Guacamole Veg Pizza Toppings
Toppings used in this pizza recipe, are;
Crumbled Feta
Cheese
Roast Pumpkin
Artichoke
Mushroom
Semi-Dried Tomatoes
Spinach
Black Pepper

Simple Tomato Pizza Sauce
1 small can (6oz/170g) tomato paste
1 can (15oz/420g) crushed or diced tomatoes
Two garlic cloves
1 tbsp dried Italian herbs
1 tsp salt
1/4 small brown onion
Want to try a different sauce? See our article on the different types of pizza sauces.
TIP
You can click on any of the tags at the bottom of this page, to find other pizzas besides Guacamole Veg Pizza, that use that topping.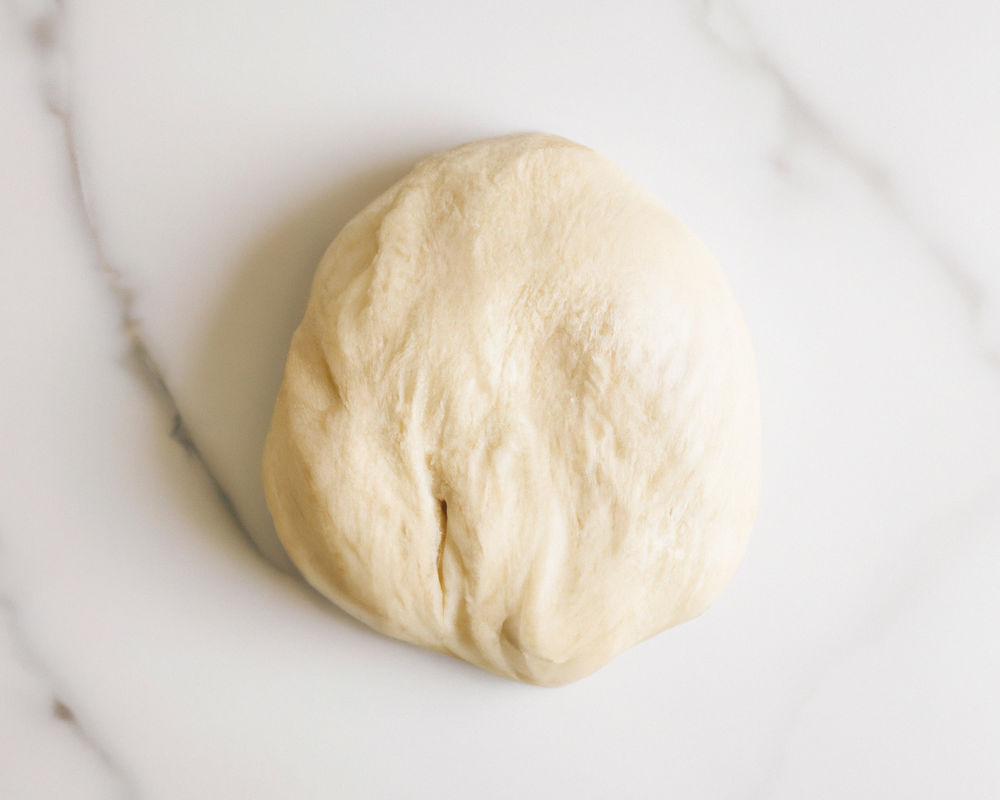 Pizza Dough Method
Purchase a premade pizza base at your local store, or if you have time, make your own homemade dough following the simple steps below. Some shops even carry pizza dough balls.
Whisk the lukewarm water and yeast in a plastic or glass jug. Let mixture stand for five minutes.
Add salt and flour in a large bowl. Create a hollow well in the middle and gently pour the liquid yeast mixture and oil.
Using a spatula, or your hands, mix the dough really well until smooth. Turn out dough onto a lightly floured work surface and knead for five minutes.
Lightly oil a bowl, and place dough in it and cover with plastic wrap. Leave in a warm place to rise for 30 minutes to an hour, or until it doubles in size.
Turn dough out onto a lightly floured surface and knead gently for another 5 minutes or until smooth.
Sprinkle a little flour on the bench before rolling to prevent dough from sticking.
Divide the dough into balls, and roll out bases to desired size.
TIP: We have other dough recipes if you would like to try your hand at sourdough, poolish or more.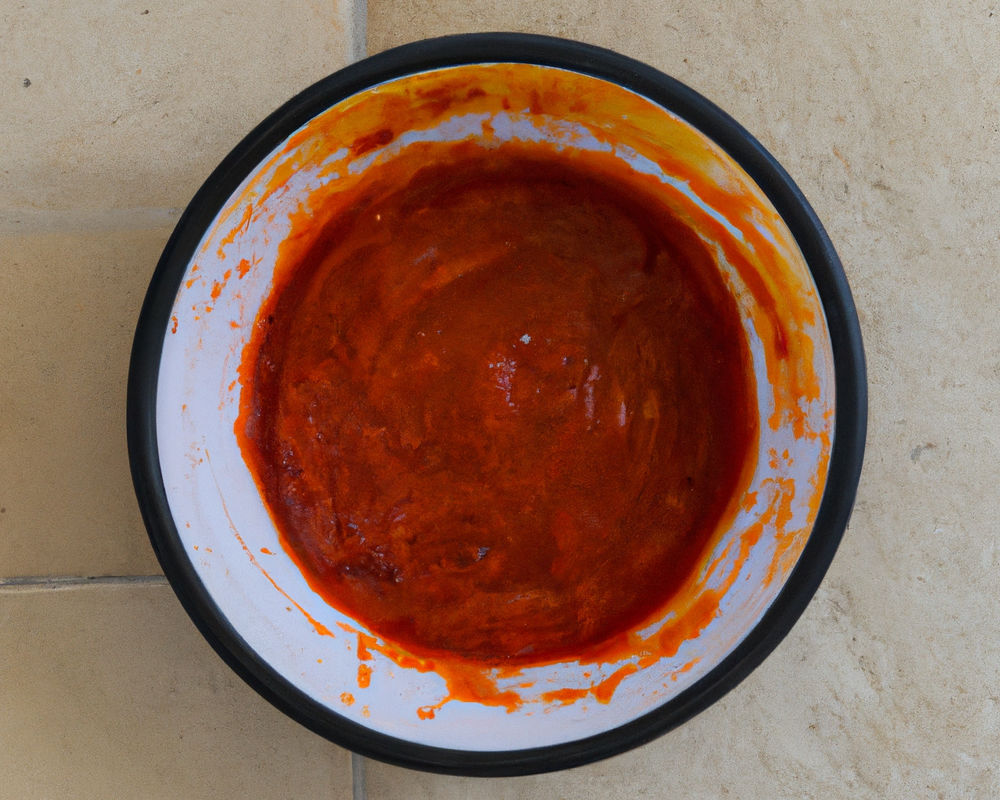 Tomato Pizza Sauce Method
You can either make your own tasty pizza sauce following the simple steps below, or you can purchase a pizza sauce at your local supermarket.
Blend all sauce ingredients in a large bowl.
Mix well using a whisk, or blender.
Leave sitting for five minutes.
Your pizza sauce is now ready to use.
You can keep in the fridge for up to 3 days.
If your sauce seems to runny, add some more tomato paste.

Preparing Guacamole Veg Pizza
Start by heating your oven to at least 450 degrees.
Spread out your dough on a well floured surface.
If you have a pizza peel, flour the peel and create your pizza on it.
Start by spreading the sauce all over the base. This pizza uses Guacamole Base. Spread the Guacamole Base Thinly yet evenly, leaving a margin for the crust.
Add the largest toppings first – typically meat or seafood, then the smaller toppings.
Add cheese last, and sprinkle it all over to help keep the toppings in place when it melts.
This pizza has the following toppings:
Crumbled Feta
Cheese
Roast Pumpkin
Artichoke
Mushroom
Semi-Dried Tomatoes
Spinach
Black Pepper
Whilst this pizza is tasty on its own, or why not try it with other pizza types?
Baking
Put the Guacamole Veg pizza on the middle shelf of the oven and wait for approximately 10 minutes.
After roughly 10 minutes, check on the pizza.
Pizza should be ready within 15 minutes. However, allow it to cook to personal taste.

About Black Pepper
Ground, dried, and cooked Peppercorns have been used for hundreds of years, both as traditional medicine and for flavour. Black Pepper is the world's most traded spice, and is one of the most common Spices added to cuisines around the world.
Peppercorns and the ground Pepper derived from them may be described simply as Pepper, or more precisely as Black Pepper (cooked and dried unripe fruit), Green Pepper (dried unripe fruit), or white Pepper (ripe fruit Seeds).

Pizza Tools
When making Guacamole Veg Pizza, it's always handy to have the right pizza making tools. Here's what items I always recommend…
Glass Measuring Jug
I hate taking chances with portions, so having a quality glass jug with clear to read measurements a vital kitchen tool for me.
Chef Apron
OK, not really pizza related, but a good chef apron makes me feel the part when I am making my pizzas. I'd probably wear a chef hat if I got one too!
Pastry Brush
A pastry brush is vital if you need to ever coat your dough in water, oil, eggs or more. They are cheap to have and very handy to use.

Roast Pumpkin
Roast pumpkin is an excellent topping choice for any pizza – it is sweet, savoury and wonderfully comforting.
When using roast pumpkin as a topping for your pizza, why not try other toppings such as spinach, feta cheese or mushrooms.
Facts about Pizza
What do you think about these facts?
Don't worry, be happy
In Cambodia, some pizzerias have marijuana topped 'happy pizzas' on their menu.
Celebrate everything cheese pizza
Did you know the US celebrates National Cheese Pizza Day, every 5th of September.
Pizza as currency
The world's first pizza ATM went live in 2016, at Xavier University, Ohio. Customers can purchase a medium pizza using a touchscreen, which the machine then heats up and dispenses through a slot.

Pizza making FAQ
Want to know how to make fantastic pizza at home? Here are some helpful answers to the most frequently asked questions.
How long do I bake my pizza?
The pizza baking times depend on the oven you are using. An average kitchen oven set to 500F should cook a pizza well in 12 to 15 minutes. A wood-fired oven hotter than 750F will cook a pizza in 2-3 minutes.
Can I use brown sugar when making pizza dough?
Yes, however I personally prefer white sugar. I feel it helps feed the yeast better, however all of pizza dough making is constant experimentation, so try it out with brown sugar and you may be surprised with the results!
How to defrost pizza dough?
You should defrost frozen pizza dough by leaving it in a warm place for at least a few hours. You can also then use the defrost mode on your microwave to speed up the process a little.
Have you made Guacamole Veg Pizza?
Let us know what you think of Guacamole Veg Pizza! Tag us on our Pinterest, Facebook or Twitter and let us know what you thought of it! I'd love to know.
Featured image: Source