Ham
First created in New Zealand, this Ham pizza is a very tasty meat pizza that's worth making.
Made as shown, the following pizza provides a great taste, matched with a classic smell.
Make time to choose the freshest ingredients and complement them with a perfect base for you and friends to enjoy a enjoyable pizza meal.
If you crave Meat pizza with a Tomato pizza sauce then I am positive you will like this.
Pizza is one of the best foods out there, and there's no denying it. But, have you ever tried experimenting with different toppings? Trust me, trying new toppings can take your pizza experience to a whole new level. From classic pepperoni and mushroom to more adventurous options like goat cheese and figs, the possibilities are endless.
Not only will you get to try new and exciting flavors, but you'll also be able to discover new combinations that you never thought were possible. So, next time you order a pizza, don't be afraid to step out of your comfort zone and try something new.
You might just be surprised by how much you end up liking it.
Pizza in New Zealand
Naples-style pizza is very popular throughout New Zealand, with a crunchy, crispy crust with a selection of toppings that are local from New Zealand, as well as imported Aged Cheeses and Meats.
Take a look at some of the other pizzas from New Zealand here.
Ham Pizza at a glance

| | |
| --- | --- |
| Origin | New Zealand |
| Type | Meat |
| Sauce | Tomato Sauce |
Ham Pizza Recipe
Below we've put together a recipe for you to make your own homemade Ham Pizza whether it be in your wood oven or on a pizza stone in your oven.
Preparation time

| | |
| --- | --- |
| Dough | 2 hours |
| Assembly | 10 minutes |
| Baking | 12-20 minutes |
Ham Pizza Ingredients
Choose enough of the toppings that you will need for the amount of pizzas you plan to make. The dough and sauce amounts below are for 3-4 medium sized pizzas, so scale up or down, based on your requirements.

Simple Pizza dough
400 g (2 2/3 cups) plain flour, plus extra to dust
250 ml (1 cup) lukewarm water
7 grams (2 tsps) dried yeast
2 teaspoons table salt
1/4 cup (3 tbsp) extra virgin olive oil
Ham Pizza Toppings
Toppings used in this pizza recipe, are;

Simple Tomato Pizza Sauce
1 can (6oz/170g) tomato paste
1 can (15oz/420g) tomatoes, whole or crushed
2 large garlic cloves
1/4 a small onion
1 tbsp dried Italian herbs
1 tsp salt
Want to try a different sauce? See our article on the different types of pizza sauces.
TIP
You can click on any of the tags at the bottom of this page, to find other pizzas besides Ham Pizza, that use that topping.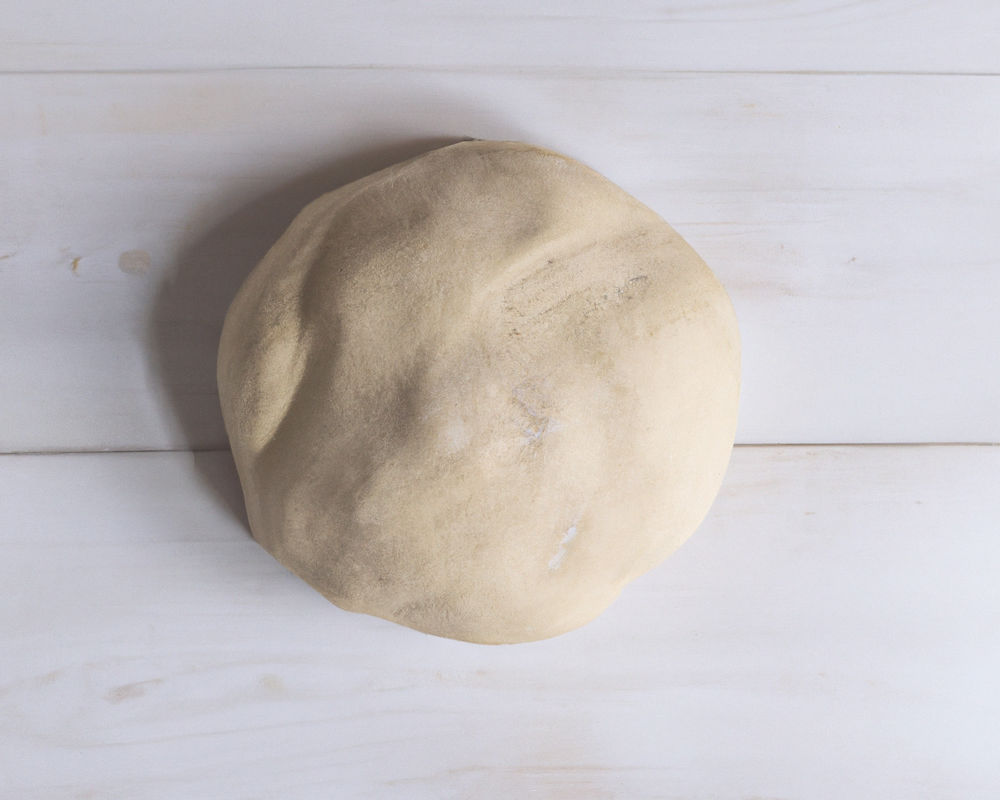 Pizza Dough Method
You purchase a premade pizza base at your local store, or if you have time, make your own homemade dough following the simple steps below.
Whisk yeast and lukewarm water in glass or plastic container. Let stand for approximately 5 minutes.
Add salt and flour in a large bowl. Create a hollow well in the middle and gently pour the liquid yeast mixture and oil.
Using your hands or spatula, gently combine the flour mixture until smooth. Then turn out dough onto lightly floured surface and hand knead for roughly five minutes.
Place the dough mixture in to an oiled bowl, and cover with plastic wrap. Leave in a warm place until the dough has at least risen to double in size.
Turn dough out onto a lightly floured surface. Hand knead gently for five minutes until reasonably smooth.
Divide dough mix into equal amounts, now roll out the bases to the desired size.
Sprinkle some flour on work surface before rolling out dough to prevent any sticking.
TIP: We have other dough recipes if you would like to try your hand at sourdough, poolish or more.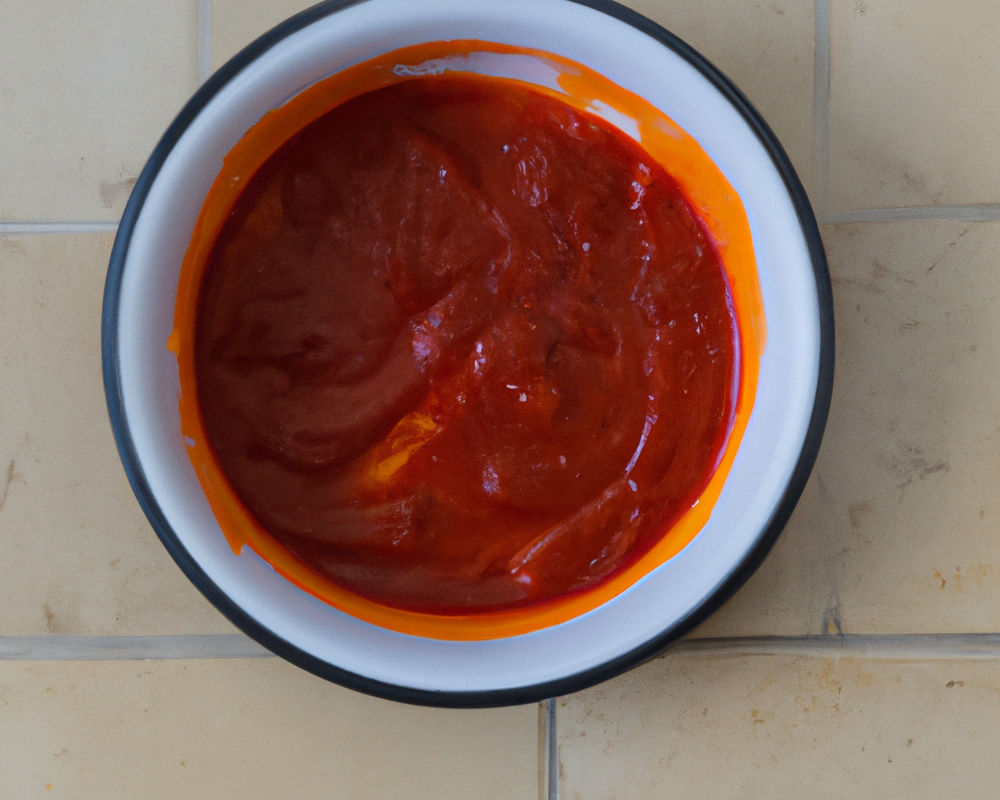 Tomato Pizza Sauce Method
You can make this tasty pizza sauce following the simple steps below, or you can purchase a pizza sauce at your local supermarket.
Add ingredients in a large bowl, and stir or blend well.
Ensure all ingredients are mixed together well.
Keep mixture sitting for five minutes.
Your sauce is now ready. Enjoy!
Keep sauce in fridge or freeze for future use.
By not heating these sauce ingredients, you give this simple pizza sauce a very fresh taste.

Preparing Ham Pizza
Preheat your oven to roughly 500 degrees.
Roll out the dough to either slightly smaller than your pizza stone or tray.
Alternatively, if you have a pizza peel, roll out to be smaller than that.
You start by spreading the sauce around. This pizza calls for Tomato Sauce. Spread the Tomato Sauce evenly using the back of a large spoon or ladle.
Then start adding the largest ingredients, then work your way down. The last is any cheese topping, such as Mozzarella, which you should evenly cover the other toppings with, and then finally any herbs.
Toppings to put on this pizza are;
This pizza is great tasting by itself, yet why not pair it with another pizza as well?
Cooking
Put the Ham pizza on the middle shelf in oven, and wait ten minutes.
After 10 minutes, open the door and check the pizza.
This pizza should take approximately 15 minutes, however allow it to cook to personal taste.

About Mozzarella
Fresh Mozzarella is typically white, however when seasoned it can change to light yellow, depending on the animal's diet. Due to its high moisture content, it is traditionally served the day after it is made, however it can be kept in brine for a week, or even longer if packaged well.
Mozzarella was first cited in an Italian cookbook in 1570. Nowadays, Mozzarella can be twisted to form a plait, and called Treccia. You can also buy it as a smoked cheese, called Affumicata.

Pizza Tools
When making Ham Pizza, it's always handy to have the right pizza making tools. Here's the basic pizza tools that I always suggest…
Pizza Peel
Sometimes called a paddle or shovel, a pizza peel is a vital tool for those who make pizza regularly.
Wooden Rolling Pin
Many people prefer hand stretching, however every cook really should have a good wooden roller nearby too.
Mesh Sieve
You will find having a seive such a useful element for pizza making as well as all your baking. It's great to filter all flours through a fine mesh sieve, to make sure they're ready for use.

Italian Ham
Italian ham is an excellent topping for pizzas. It adds a unique flavor and texture to the pizza, which can make it stand out from the usual cheese and pepperoni offerings.
Italian ham is made from lean pork that has been cured with salt, spices, and herbs before being smoked. This ham has an intense flavor that adds complexity to any pizza.
Pizza Trivia
Here are some interesting facts about pizza.
Record for most pizzas sliced
The most pizzas sliced in three minutes was achieved by Rory Coughlan-Allen (UK) from Wales, UK, sliced 17 pizzas in three minutes on 1 March 2022.
Poor anchovies
There is a National Pizza with the Works Except Anchovies Day, which although a mouthful, is held on November 12 each year.
A couple of dollars
As a whole, US pizza restaurants sold US$45.6 billion worth of the good stuff in 2021. That was actually less than the US$46.24 billion the year before.

Pizza making FAQ
Below we've compiled the most common pizza making questions and provided expert answers. Are you looking for how to make awesome pizza at home? Please read on!
How to heat up pizza in the oven?
To heat up pizza in the oven, see the instructions above under 'Method'.
What seasoning for pizza?
You can add all sorts of seasonings to pizza. Our favourites include pepper, chilli flakes and herbs. Mix and match until you find the combination you enjoy the most.
What is clean cut pizza?
A clean cut pizza is when they use clean cutting instruments to cut the pizza. See our article on clean cut pizza for more information.
Have you made Ham Pizza?
Ham Pizza ! Tag us on our Pinterest, Facebook or Twitter and let us know what you thought of it! I'd love to know.
Featured image: Source