Hamachi Jalapeno
Originating from Japan, this Hamachi Jalapeno pizza is a flavorful seafood pizza worth trying at home.
Baked with care, the following pizza provides a savory flavor, matching the excellent smell to delight you.
Spend the time to find the best toppings and pair these with a perfect base for you to take part in a nice feast.
In the mood for a Seafood pizzas with a Eel sauce? Well then check this pizza out.
Pizza in Japan
Pizza is very popular throughout Japan, and they offer the classic flavours, as well as a number of Japanese takes on pizza. Popularity grew in the 1970's, when family-oriented Pizza chain restaurants spread across Japan.
Take a look at some of the other pizzas from Japan here.
Hamachi Jalapeno Pizza at a glance

| | |
| --- | --- |
| Origin | Japan |
| Type | Seafood |
| Sauce | Eel Sauce |
Hamachi Jalapeno Pizza Recipe
Below we've put together a recipe for you to make your own homemade Hamachi Jalapeno Pizza whether it be in your wood oven or the oven in your kitchen.
Preparation time

| | |
| --- | --- |
| Dough | 2 hours |
| Assembly | 10 minutes |
| Baking | 12-20 minutes |
Hamachi Jalapeno Pizza Ingredients
Choose enough pizza toppings for the amount of pizzas you will be creating. The pizza sauce and dough ingredients below are designed for 3-4 pizzas, so add more or less, if required.

Simple Pizza dough
2 tsps (7 g sachet) dried yeast
1 cup (250 ml) luke-warm water
400 g (2 2/3 cups) 00 or pizza flour
2 tsps salt
3 tbsps (1/4 cup) olive oil
Hamachi Jalapeno Pizza Toppings
Toppings used in this pizza recipe, are;
Tuna
Jalapeno
Red Onion
Yuzu Kosho Mayonnaise
Soy Sauce
Cilantro

Simple Tomato Pizza Sauce
1 can (15oz/420g) tomatoes, whole or crushed
1 can (6oz/170g) tomato paste
2 large garlic cloves
1/4 a small onion
1 tbsp dried Italian herbs
1 tsp salt
Want to try a different sauce? See our article on the different types of pizza sauces.
TIP
You can click on any of the tags at the bottom of this page, to find other pizzas besides Hamachi Jalapeno Pizza, that use that topping.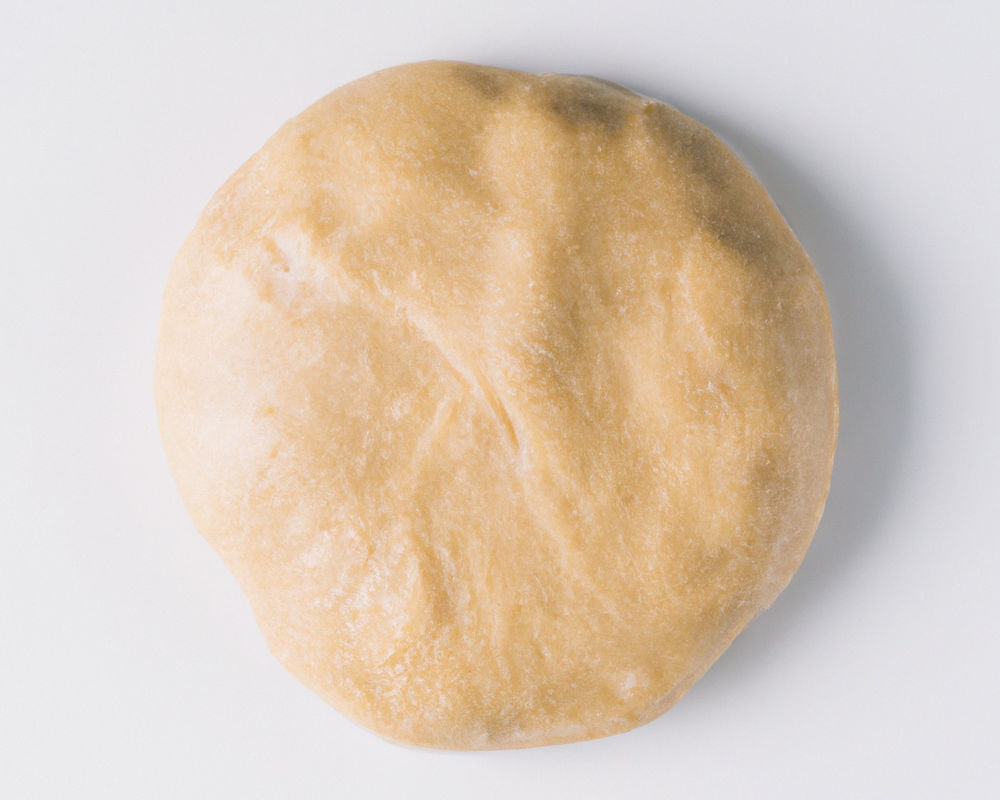 Pizza Dough Method
If you don't have much time, grab a premade pizza base at your local grocery store, or hand make your own pizza dough following the simple steps below.
Whisk the lukewarm water and yeast in a plastic or glass jug. Let mixture stand for five minutes.
Add salt and flour in a large bowl. Create a hollow well in the middle and gently pour the liquid yeast mixture and oil.
Using a spatula, or your hands, mix the dough really well until smooth. Turn out dough onto a lightly floured work surface and knead for five minutes.
Lightly oil a bowl, and place dough in it and cover with plastic wrap. Leave in a warm place to rise for 30 minutes to an hour, or until it doubles in size.
Turn dough out onto a lightly floured surface and knead gently for another 5 minutes or until smooth.
Sprinkle a little flour on the bench before rolling to prevent dough from sticking.
Divide the dough into balls, and roll out bases to desired size.
TIP: We have other dough recipes if you would like to try your hand at sourdough, poolish or more.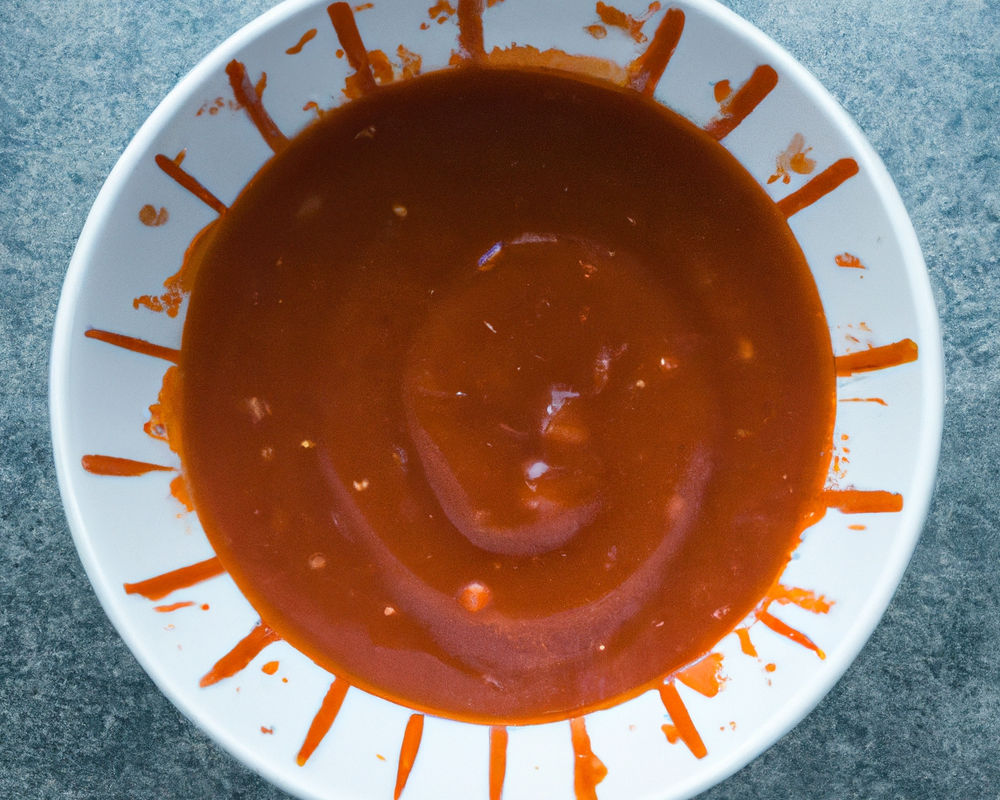 Tomato Pizza Sauce Method
You can make this tasty pizza sauce following the simple steps below, or you can purchase a pizza sauce at your local supermarket.
Combine all ingredients in a large bowl.
Using either a whisk, or blender, mix well.
Let sit for five minutes.
Your sauce is now ready to use or keep in the fridge for up to 3 days.
You can also freeze leftover sauce.
Don't forget that you can always add salt and pepper to taste.

Preparing Hamachi Jalapeno Pizza
Turn your oven on to 450-500 degrees or more and preheat for at least 30 minutes.
Spread out the dough in a rough circle, on a floured board or surface.
If you are using a baking pan, then create the pizza in that.
Open the sauce container, and start to spread the Eel Sauce. Spread the Eel Sauce around the whole base, taking care to leave a gap at edges.
Add the ingredients in size order, from large to small.
Cheese gets added last.
The toppings to add to this pizza are;
Tuna
Jalapeno
Red Onion
Yuzu Kosho Mayonnaise
Soy Sauce
Cilantro
Whilst this pizza is very nice on its own, or why not make some homemade garlic bread as well?
Oven time
Put the Hamachi Jalapeno pizza on the middle shelf of the oven and set a timer for 10 minutes.
After 10 minutes, open the door and check the pizza.
This pizza should take approximately 15 minutes, however allow it to cook to personal taste.

About Jalapeno
A fruit of the Capsicum pod type, Jalapeño Peppers are medium sized hot Peppers when compared to other chili Peppers. Jalapeno are popular for their mild heat level, which is roughly 5,000 Scoville Heat Units, which is in the middle of the heat charts.
Originating in Mexico, Jalapeño Peppers are now grown worldwide, and are a popular addition to many cuisines. The word Jalapeno is Spanish for "Jalapa", the capital of Veracruz, Mexico where it first grew.

Pizza Tools
When making Hamachi Jalapeno Pizza, it's always handy to have the right pizza making tools. Here's what items I always recommend…
Food Containers
Leftovers need to go somewhere, and I hate using lots of plastic wrap or alfoil. I prefer good air tight clear containers for my fridge.
Dough Containers
Dough storage containers must be of high quality and airtight.
Quality Food Containers
Leftovers need to go somewhere, and I don't enjoy using aluminium foil or plastic wrap all the time. A couple of good air tight containers should be in every home.

Cilantro
The herb known as cilantro in North America is often called Coriander in other countries. Fresh coriander can be used interchangeably with cilantro in recipes. Purists says Cilantro is fresh plant and Coriander is the dried herb of the same plant.
Coriander spice is well known for its earthy, slightly floral flavor. This spice is available as both ground coriander or as whole Seeds. In addition to the Leaves and Seeds, coriander roots are also edible.
Interesting…
These are all true, believe me!
Pizza in latin
The first recorded use of the word 'pizza' has been found in a 997 AD Latin text from Gaeta, Italy.
Print that pizza
Using NASA funding, a group of scientists developed a 3D pizza printer in 2013. It can cook a pizza in under 70 seconds, complete with the sprayed flavor, aroma and micronutrients.
Record for most pizzas sliced
The most pizzas sliced in three minutes was achieved by Rory Coughlan-Allen (UK) from Wales, UK, sliced 17 pizzas in three minutes on 1 March 2022.

Pizza making FAQ
Want to know how to make delicious pizza at home? Here are some FAQ and their answers to the most common pizza making questions.
Why is pizza called pie?
When Italian immigrants first started arriving in the USA during the late 1800s, they started selling pizza, which had plenty of similarities to a typical pie. A circular shape, a crust and sliced triangles. It didn't take long for someone to start calling it "tomato pie".
How to freeze pizza slices?
You can freeze pizza slices in small zip lock bags or plastic wrap, as long as it is air tight.
How long does a pizza take to cook?
A pizza can cook in as little as 90 seconds in a very hot pizza oven, or as long as 15-20 minutes in a typical kitchen oven. It also depends on the thickness of the base, and the amount of toppings included.
Have you made Hamachi Jalapeno Pizza?
Let us know what you think of Hamachi Jalapeno Pizza! Tag us on our Pinterest, Facebook or Twitter and let us know what you thought of it! I'd love to know.
Featured image: Source