Hawaii
Originating from Germany, this Hawaii pizza is a delicious meat pizza you will enjoy.
Baked well, this pizza style gives an enticing taste and impeccable smell.
Make time to choose the best toppings and pair these with the perfect crust for you to enjoy a delicious feast.
If you're in the mood for a Meat pizza with Tomato sauce then this is the sign you have been waiting for.
Experimenting with different pizza toppings is a great way to discover new flavors and expand your palate! One reason to try different toppings is that it allows you to explore a wide range of flavor combinations. For example, you might not think to pair figs with gorgonzola cheese, but it can make for a delicious and unexpected pizza topping.
Another reason is that it can be a fun and creative way to get more variety in your meals. Instead of getting stuck in a pizza-topping rut, trying new combinations can make mealtime more exciting.
Also, experimenting with different toppings can also be a way to make your pizza more nutritious and balanced, by adding more vegetables, lean proteins, and healthier fats. So, next time you order a pizza or make one at home, why not step out of your comfort zone and try something new? You might just discover a new favorite pizza topping!
Pizza in Germany
Germans love their Schnitzel, Sausages, Potatoes and breads. Thankfully for us pizza lovers, they also love Italian dishes such as pasta and pizza, which are very popular.
Take a look at some of the other pizzas from Germany here.
Hawaii Pizza at a glance

| | |
| --- | --- |
| Origin | Germany |
| Type | Meat |
| Sauce | Tomato Sauce |
Hawaii Pizza Recipe
Below we've created a recipe for you to make a delicious homemade Hawaii Pizza from either a wood oven or your typical kitchen oven.
Preparation time

| | |
| --- | --- |
| Dough | 2 hours |
| Assembly | 10 minutes |
| Baking | 12-20 minutes |
Hawaii Pizza Ingredients
Choose enough pizza toppings for the amount of pizzas you will be creating. The pizza sauce and dough ingredients below are designed for 3-4 pizzas, so add more or less, if required.

Simple Pizza dough
2 2/3 cups (400 grams) pizza flour
1 cup (250 ml) luke-warm water
2 tsps (7 g sachet) dried yeast
Two tsps salt
3 tbsps (1/4 cup) virgin olive oil
Hawaii Pizza Toppings
Toppings used in this pizza recipe, are;

Easy Tomato Pizza Sauce
1 small can (6oz/170g) tomato paste
1 can (15oz/420g) crushed or diced tomatoes
Two garlic cloves
1 tbsp dried Italian herbs
1 tsp salt
1/4 small brown onion
Want to try a different sauce? See our article on the different types of pizza sauces.
TIP
You can click on any of the tags at the bottom of this page, to find other pizzas besides Hawaii Pizza, that use that topping.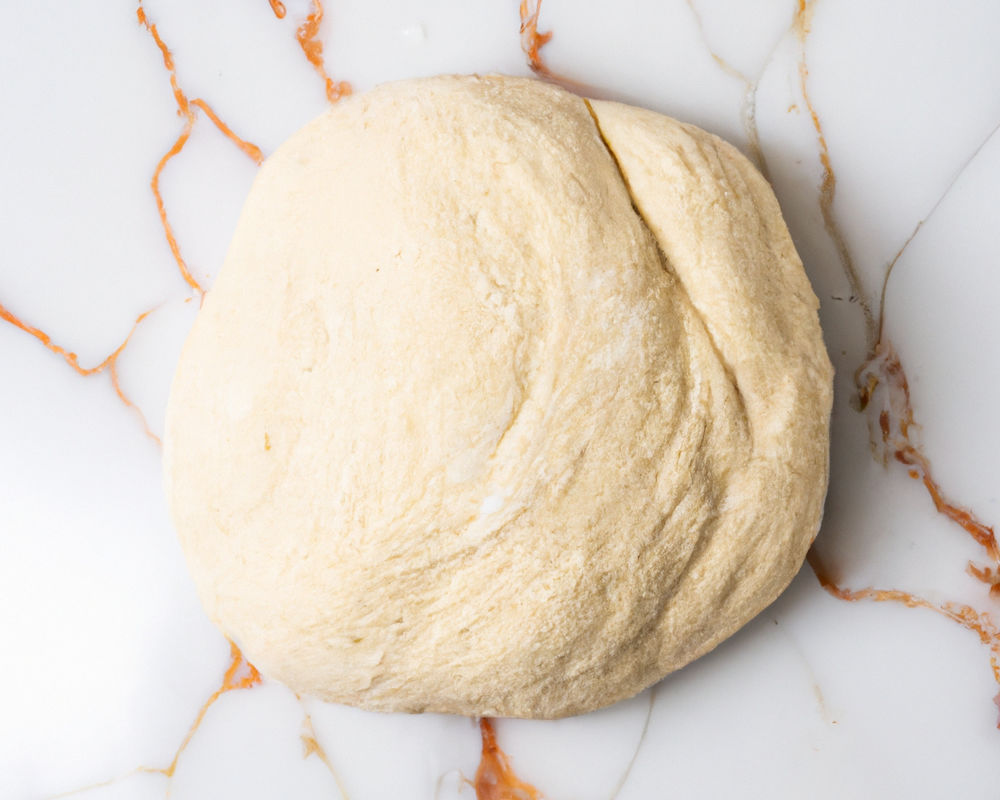 Pizza Dough Method
You can purchase a premade pizza base at your local shop or make your own dough following the simple steps below.
Whisk the lukewarm water and yeast in a plastic or glass jug. Let the mixture stand for approx. five minutes.
Add the salt and flour in a large bowl. Create a hollow centre in the flour. Slowly pour the liquid yeast mixture and oil.
Using your hands or a mixer, mix the dough until smooth. Pour dough on a lightly floured work surface and then knead by hand for five minutes.
Place dough into lightly oiled bowl and cover with plastic wrap. Sit in a warm place for roughly 30 minutes to an hour, to rise until it doubles in size.
Fold the dough out onto a lightly floured surface. Knead gently by hand for around five minutes or until smooth.
Divide the dough roughly into equal amounts. Roll out pizza bases for the desired size.
Spread some flour on kitchen bench before rolling, in order to prevent sticking.
TIP: We have other dough recipes if you would like to try your hand at sourdough, poolish or more.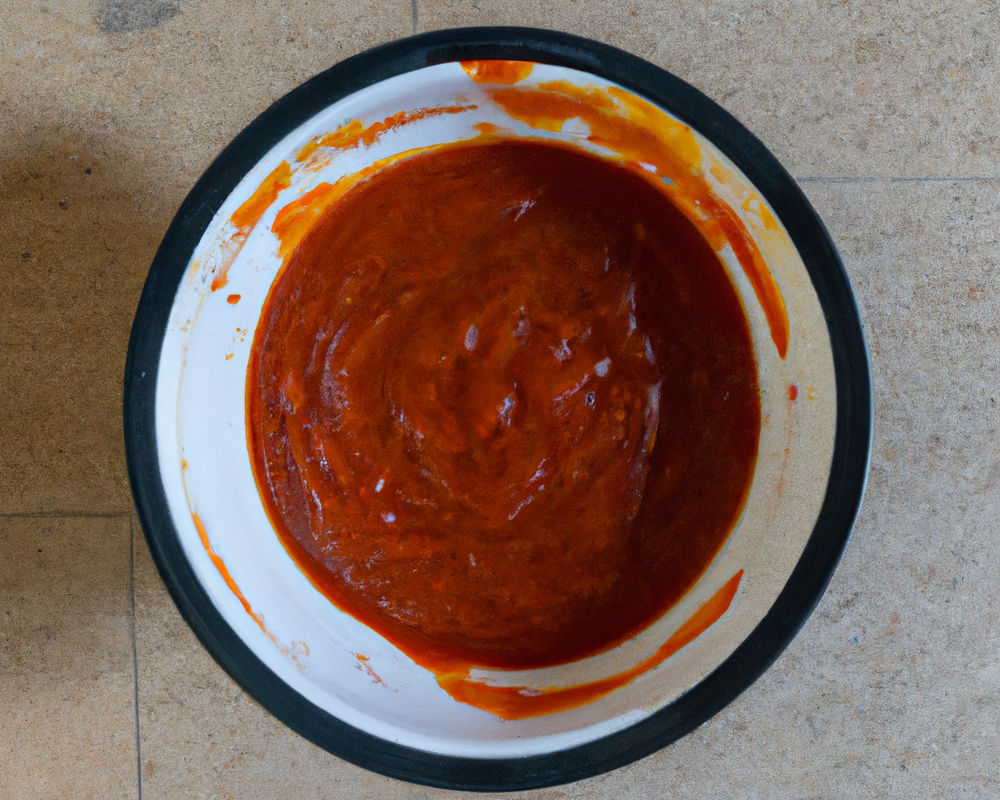 Tomato Pizza Sauce Method
It takes around five minutes to make this tasty pizza sauce following the simple steps below, or you can purchase a bottle of pizza sauce at your local shop.
Stir in all ingredients in a large bowl.
Using either a whisk, or blender, mix well.
Let sit for five minutes.
The pizza sauce is ready to use immediately or chill in fridge for 2-3 days.
You can also freeze any leftover sauce for up to 3 months.
If your sauce seems to runny, add some more tomato paste.

Preparing Hawaii Pizza
Turn your oven on to 450-500 degrees or more and preheat for at least 30 minutes.
Spread out the dough in a rough circle, on a floured board or surface.
If you are using a baking pan, then create the pizza in that.
Open the sauce container, and start to spread the Tomato Sauce. Spread the Tomato Sauce around the whole base, taking care to leave a gap at edges.
Add the ingredients in size order, from large to small.
Cheese gets added last.
The toppings to add to this pizza are;
This pizza is delicious on its own, or why not try it with other pizza types?
Baking
Put the Hawaii pizza on the middle shelf of the oven and wait for approximately 10 minutes.
In 10 minutes, open oven door and check.
The pizza should take roughly 15 minutes to cook, adjust time to cook to personal taste.

About Pineapple
A contentious pizza topping, Pineapples origins comes from the Brazilian rainforests, where in spread across south and Central America. In 1493, when Columbus landed there, the Spaniards called it "Pina" because it looks like a pinecone.
Recent studies have shown that the minerals and vitamins that appear naturally within Pineapple may strengthen your bones and reduce viral and bacterial infections.

Pizza Tools
When making Hawaii Pizza, it's always handy to have the right pizza making tools. Here's the basic pizza tools that I always suggest…
Pastry Brush
A pastry brush is vital if you need to ever coat your dough in water, oil, eggs or more. They are cheap to have and very handy to use.
Pastry Brush
If you ever coat your dough in water, oil, eggs or more, then you need a pastry brush. These brushes tend to be cheap to have and very handy to use.
Kitchen Scales
Do you have quality digital kitchen scales? It's a great tool for any chef or pizza cook.

Smoked Ham
The salty, smoky flavor of the meat pairs perfectly with a variety of sauces and cheeses. It can be used as an ingredient in classic pies such as Hawaiian or Margherita, or it can be featured as the main topping on its own specialty pizza.
When buying smoked ham for pizza, look for high-quality products that have been cured and smoked by a reputable company. For example, you may want to look for hams that have been labeled "dry-cured" or "smoke-cured," which have undergone more extensive curing processes than regular hams.
Storage Tips
Here are a few storage tips, if you have any dough or pizza left over after the meal.
Store in the fridge
Leftover slices of pizza may be kept in an airtight container in the fridge for up to 3 days.
Reheating pizza
Warm in the center of a 450 degree F oven for approximately 6 minutes, on a pizza stone if possible, until heated through. See our article on reheating pizza for more.
Freezer guide
You can store leftover pizza in the freezer for up to 3 months. Reheat from frozen as directed above until heated through.

Pizza making FAQ
Want to make great pizza at home? Here are some expert answers to some of the most Frequently asked questions.
How do I find the best pizza dough recipe, given there are so many?
You aren't wrong – there are seemingly thousands of pizza dough recipes out there, and it is hard to know what works best for each person. Overwhelmed? Try your hand at the simplest looking ones first, and as you build your pizza dough making confidence, turn your hand to some of the many other different pizza dough recipes. Before you know it, you'll find one that satisfies everyone's tastes in your group.
What is calabrese pizza?
A Calabrese style Pizza usually has a small amount of grated cheese, a slightly thicker crust and multiple toppings (including spicier ones).
Who delivers pizza underwater?
Daniel Blezio is a certified scuba diver and instructor. His daily duties include bringing guests their belongings and he also delivers pizza to guests of the Jules Undersea Lodge, located 22 feet below sea level in a Florida Keys lagoon.
Have you made Hawaii Pizza?
Hawaii Pizza was a hit or miss for you Tag us on our Pinterest, Facebook or Twitter and let us know what you thought of it! I'd love to know.
Featured image: Source