Hawaii
First made in Sweden, this Hawaii pizza is a delightful meat pizza worth making at home.
Carefully made, the following pizza has a distinctive flavor, perfectly matched with a abundant smell.
Always make time to choose perfect ingredients and complement them with a perfect base for you to enjoy a delicious pizza meal together.
If you have a taste for Meat pizza that has Tomato sauce then this pizza will possibly be the one to satisfy your cravings.
Pizza is one of the most beloved foods in the world, and for good reason! For starters, it's incredibly versatile and can be customized to suit any taste or dietary preference. Plus, it's the perfect comfort food, satisfying and delicious no matter what kind of day you've had.
One of the best things about pizza is that it's a great food for sharing with friends and family. It's perfect for a casual dinner party or a lazy weekend night in. And let's not forget, it's also an easy meal to make at home, you can make your own dough, sauce, and toppings.
In short, pizza is delicious, easy to make, and a great way to bring people together. So go ahead and treat yourself to a slice (or two) of your favorite pie!
Pizza in Sweden
As well as Pizza, in Sweden you'll find they enjoy Meat stew, soups, pancakes, casseroles, and nearly every Swedish meal year round has Potatoes; even whole Buttered or Sugared Potatoes.
Take a look at some of the other pizzas from Sweden here.
Hawaii Pizza at a glance

| | |
| --- | --- |
| Origin | Sweden |
| Type | Meat |
| Sauce | Tomato Sauce |
Hawaii Pizza Recipe
There is a recipe below for you to make a Hawaii Pizza using a pizza oven or using a pizza stone.
Preparation time

| | |
| --- | --- |
| Dough | 2 hours |
| Assembly | 10 minutes |
| Baking | 12-20 minutes |
Hawaii Pizza Ingredients
Choose enough pizza toppings for the amount of pizzas you will be creating. The dough and sauce amounts below are for 3-4 medium sized pizzas, so scale up or down, based on your requirements.

Simple Pizza dough
250 ml (1 cup) lukewarm water
400 g (2 2/3 cups) plain flour, plus extra to dust
7 grams (2 tsps) dried yeast
1/4 cup (3 tbsp) extra virgin olive oil
2 teaspoons table salt
Hawaii Pizza Toppings
Toppings used in this pizza recipe, are;

Easy Tomato Pizza Sauce
1 (6oz/170g) can of tomato paste
1 can (15oz/420g) diced or crushed tomatoes
2 cloves of garlic
1 tsp salt
1/4 small onion
1 tbsp dried Italian herbs
Want to try a different sauce? See our article on the different types of pizza sauces.
TIP
You can click on any of the tags at the bottom of this page, to find other pizzas besides Hawaii Pizza, that use that topping.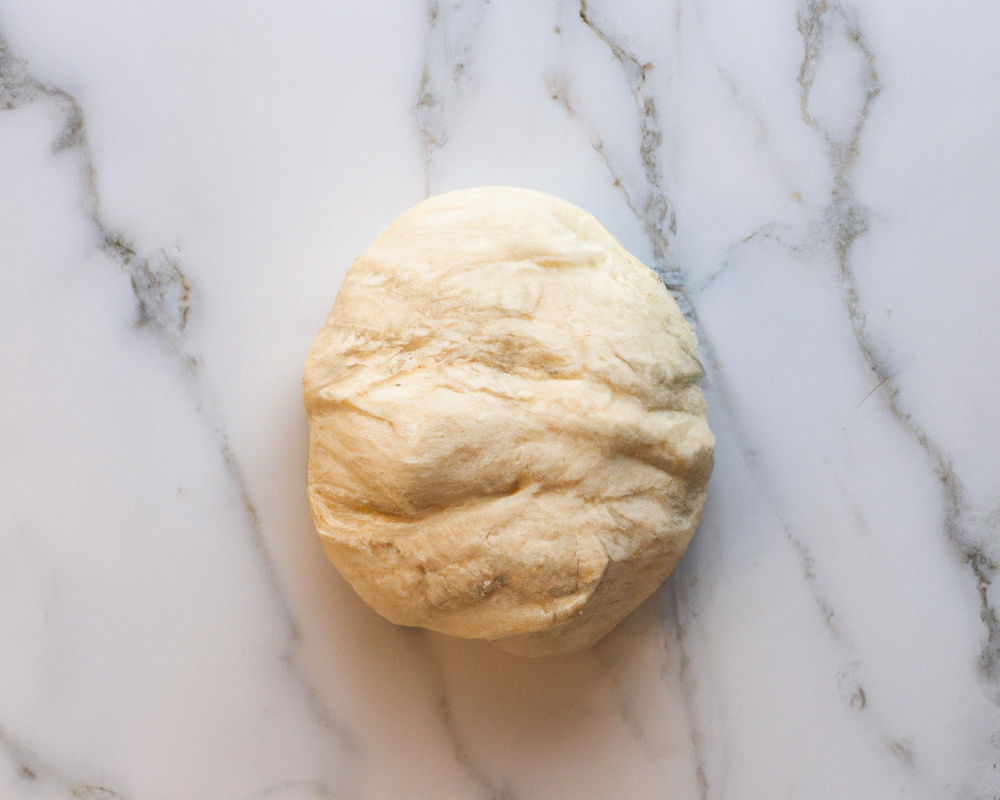 Pizza Dough Method
If you don't have much time, grab a premade pizza base at your local grocery store, or craft your own homemade pizza dough following the simple steps below.
Whisk yeast and lukewarm water in a jug. Stand for around five minutes.
Add the salt and flour in a large bowl. Create a hollow centre in the flour. Slowly pour the liquid yeast mixture and oil.
Using your hands or spatula, gently combine the flour mixture until smooth. Then turn out dough onto lightly floured surface and hand knead for roughly five minutes.
Place the dough mixture in to an oiled bowl, and cover with plastic wrap. Leave in a warm place until the dough has at least risen to double in size.
Turn dough out onto a lightly floured surface. Hand knead gently for five minutes until reasonably smooth.
Sprinkle some flour on work surface before rolling out dough to prevent any sticking.
Divide dough mix into equal amounts, now roll out the bases to the desired size.
TIP: We have other dough recipes if you would like to try your hand at sourdough, poolish or more.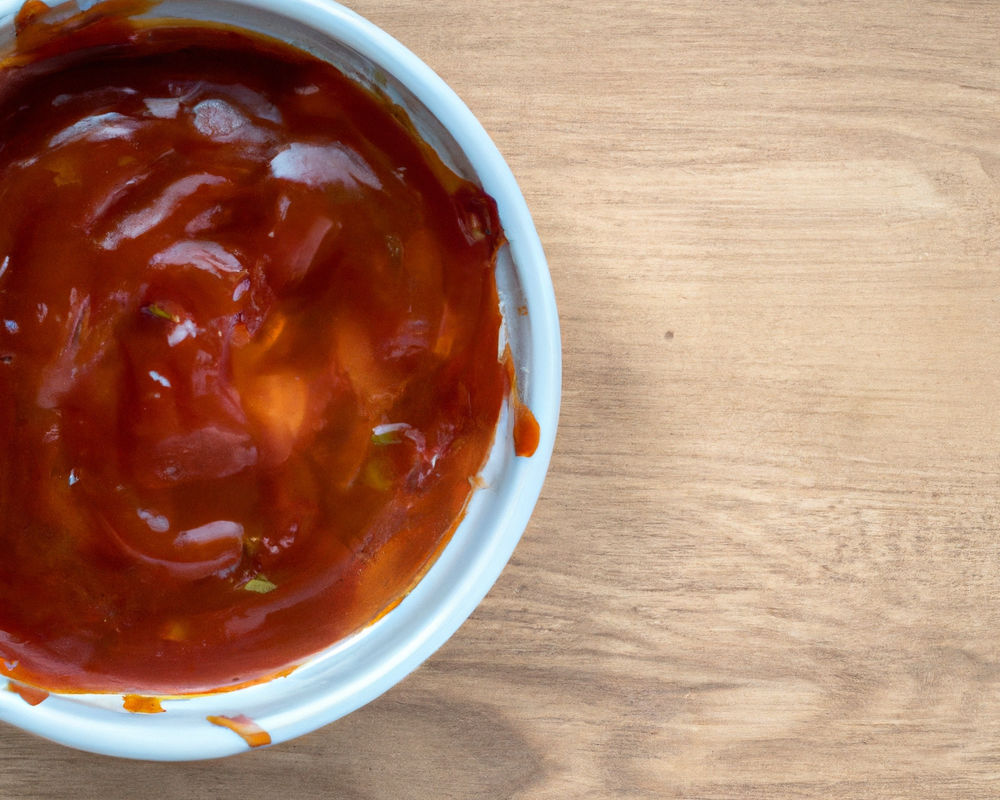 Tomato Pizza Sauce Method
Want to add a personal touch to your pizza? Try making your own sauce using the recipe provided. Or, if you're not in the mood to cook, you can always grab a jar of pre-made sauce from your local store.
Mix ingredients in a large bowl.
Pizza sauce should be reasonably smooth.
Let sit in the bowl for 5 minutes.
Your sauce is now ready to add to your pizza bases.
Sauce will last up to 3 days in fridge.
If you're looking to change things up, try using a pesto sauce instead of traditional sauce.

Preparing Hawaii Pizza
Switch oven on to at least 450 degrees and preheat for at least 30 minutes.
Stretch out dough into a circle, on a floured surface.
If you are using a pizza steel or stone, make sure it is preheating in oven.
Now it's time to add the sauce. This recipe calls for Tomato Sauce. Spread the Tomato Sauce around the pizza base, leaving a gap at edges.
Add your ingredients in size, from the largest to smallest.
Cheese should be sprinkled on at the end.
Toppings for this pizza are;
This pizza is awesome on its own, or why not with other pizzas as well?
Oven time
Put the Hawaii pizza in the middle of your oven (on a pizza steel if you have one) and set timer for 10 minutes.
After 10 minutes, open oven and look at pizza.
The pizza should be done within roughly 15 minutes. Always cook to personal tastes.

About Pineapple
A contentious pizza topping, Pineapples origins comes from the Brazilian rainforests, where in spread across south and Central America. In 1493, when Columbus landed there, the Spaniards called it "Pina" because it looks like a pinecone.
Recent studies have shown that the minerals and vitamins that appear naturally within Pineapple may strengthen your bones and reduce viral and bacterial infections.

Pizza Tools
When making Hawaii Pizza, I always recommend that you use what you have available, without spending lots of money. My basic pizza tool list is…
Dough Proofing Box
If you make a lot of dough through the year, you'll find owning a pizza dough proofing box very useful.
Glass Measuring Jug
I hate taking chances with portions, so having a quality glass jug with clear to read measurements a vital kitchen tool for me.
Chef Apron
OK, not really pizza related, but a good chef apron makes me feel the part when I am making my pizzas. I'd probably wear a chef hat if I got one too!

Ham
Ham is one of the oldest meats used by humans, and can be found in cuisines in almost every country in the world. Ham is pork from a leg cut that has been preserved by dry or wet curing, with or without smoking.
Smoked hams will lose about 25 per cent of their weight during the smoking process. Weird fact: Dwight Kalb, an artist from Chicago, once made a statue of Madonna using 180 pounds of ham.
Facts about Pizza
What do you think about these facts?
Salami in space
Pizza Hut made history when they sent a 6-inch salami pizza via a Russian rocket to the International Space Station. Russian cosmonaut Yuri Usachov munched on the treat and even took marketing photos.
We love maths
There is a mathematical theorem named after pizza cutting. The pizza theorem is so called because it mimics a traditional pizza slicing technique. It states that the equality of two areas that arise when one partitions a disk in a certain way.
One million deliveries
Pizza chain Domino's rules the pizza delivery market, delivering at least a million deliveries each day all over the world.

Meat Pizzas
Keen on seeing more than Hawaii pizza? We have plenty of other Meat pizza recipes to look at, as well. Enjoy!

Pizza making FAQ
Want to make delicious pizzas at home? Here are some expert answers to some of the most common pizza making questions.
What seasoning for pizza?
You can add all sorts of seasonings to pizza. Our favourites include pepper, chilli flakes and herbs. Mix and match until you find the combination you enjoy the most.
What is clean cut pizza?
A clean cut pizza is when they use clean cutting instruments to cut the pizza. See our article on clean cut pizza for more information.
How long after gallbladder surgery can I eat pizza?
Doctors will normally suggest that you wait at least 4-6 weeks after gallbladder sujrgery before eating pizza. Even then, they will suggest you only eat small amounts of pizza, and roughly once per month.
Have you made Hawaii Pizza?
Did you love Hawaii Pizza ? Let us know! Tag us on our Pinterest, Facebook or Twitter and let us know what you thought of it! I'd love to know.
Featured image: Source