HorseMeat
First created in Denmark, this HorseMeat pizza is a luscious meat pizza you can make at home.
Carefully baked, the below pizza boasts a rare flavor, perfectly matched with an exotic aroma to enjoy.
Make sure to always use high quality ingredients and pair these with a perfect base for you and friends to savor a perfect pizza feast.
Are you into Meat pizza with Tomato sauce? This pizza right here is screaming your name.
There's something about pizza that just makes it irresistible to so many people. One reason is the combination of flavors and textures. The combination of warm, gooey cheese and flavorful sauce is hard to beat. Plus, you can add all sorts of toppings to a pizza, from meats like pepperoni and sausage to vegetables like mushrooms and bell peppers.
This allows for endless flavor combinations to suit everyone's taste. Another reason is that pizza is a comfort food, it's warm, it's filling and it brings back memories of happy times with friends and family.
Additionally, pizza is also a social food, it's perfect to share with friends and family while watching a game or just hanging out. All of these reasons contribute to why pizza is one of the most beloved foods around the world.
Pizza in Denmark
Pizza in Denmark is becoming fairly common. The Danish love their Meat, fish and soups, which they combine with Potatoes, Beans, vegetables and fruits.
Take a look at some of the other pizzas from Denmark here.
HorseMeat Pizza at a glance

| | |
| --- | --- |
| Origin | Denmark |
| Type | Meat |
| Sauce | Tomato Sauce |
HorseMeat Pizza Recipe
Below we've created a recipe for you to make a delicious homemade HorseMeat Pizza using a backyard pizza oven or your kitchen oven.
Preparation time

| | |
| --- | --- |
| Dough | 2 hours |
| Assembly | 10 minutes |
| Baking | 12-20 minutes |
HorseMeat Pizza Ingredients
Choose enough of the pizza toppings for the amount of pizzas you plan to make. The dough and sauce amounts below are for 3-4 medium sized pizzas, so scale up or down, based on your requirements.

Simple Pizza dough
7 grams (2 tsps) dried yeast
250 ml (1 cup) lukewarm water
400 g (2 2/3 cups) plain flour, plus extra to dust
2 teaspoons table salt
1/4 cup (3 tbsp) extra virgin olive oil
HorseMeat Pizza Toppings
Toppings used in this pizza recipe, are;
Horse Meat
Onion
Oregano
Black Pepper
Salt
Garlic

Easy Tomato Pizza Sauce
1 can (15oz/420g) crushed or diced tomatoes
1 small can (6oz/170g) tomato paste
Two garlic cloves
1 tbsp dried Italian herbs
1 tsp salt
1/4 small brown onion
Want to try a different sauce? See our article on the different types of pizza sauces.
TIP
You can click on any of the tags at the bottom of this page, to find other pizzas besides HorseMeat Pizza, that use that topping.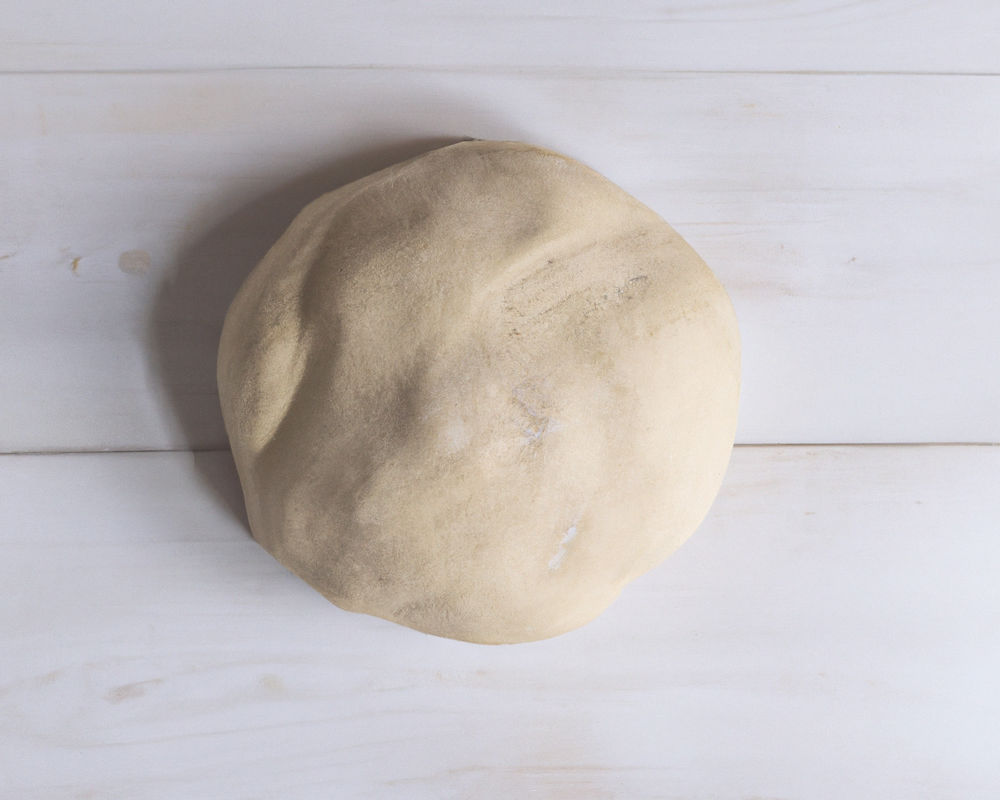 Pizza Dough Method
If you don't have much time, grab a premade pizza base at your local grocery store, or craft your own homemade pizza dough following the simple steps below.
Whisk yeast and lukewarm water in glass or plastic container. Let stand for approximately 5 minutes.
Add salt and flour in a large bowl. Create a hollow well in the middle and gently pour the liquid yeast mixture and oil.
Using your hands or spatula, gently combine the flour mixture until smooth. Then turn out dough onto lightly floured surface and hand knead for roughly five minutes.
Place the dough mixture in to an oiled bowl, and cover with plastic wrap. Leave in a warm place until the dough has at least risen to double in size.
Turn dough out onto a lightly floured surface. Hand knead gently for five minutes until reasonably smooth.
Divide dough mix into equal amounts, now roll out the bases to the desired size.
Sprinkle some flour on work surface before rolling out dough to prevent any sticking.
TIP: We have other dough recipes if you would like to try your hand at sourdough, poolish or more.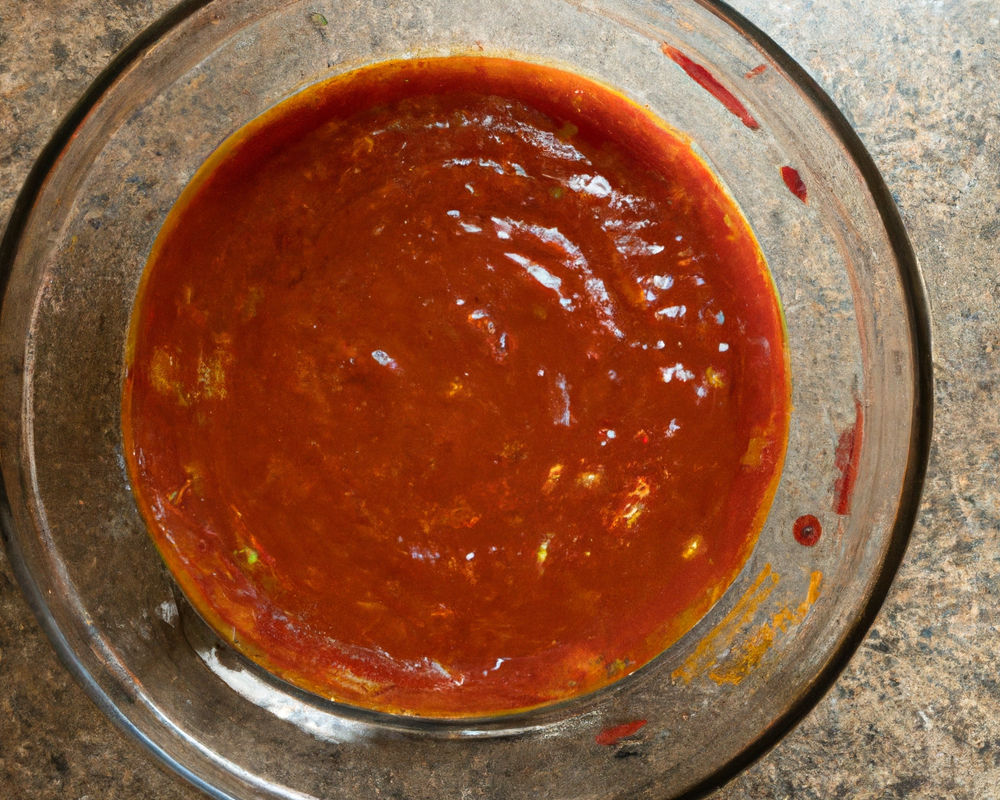 Tomato Pizza Sauce Method
It takes around five minutes to make this tasty pizza sauce following the simple steps below, or you can purchase a bottle of pizza sauce at your local shop.
Stir in all ingredients in a large bowl.
Using either a whisk, or blender, mix well.
Let sit for five minutes.
The pizza sauce is ready to use immediately or chill in fridge for 2-3 days.
You can also freeze any leftover sauce for up to 3 months.
If your sauce is too thick, add a splash of olive oil or water to get the right consistency.

Preparing HorseMeat Pizza
Preheat your kitchen oven to approximately 500 degrees.
Roll out the dough to either slightly smaller than your pizza stone (if you have one) or on a metal tray for the kitchen oven.
Alternatively, if you have a pizza oven, roll out to be smaller than your pizza peel.
First, spread the sauce around. This pizza calls for Tomato Sauce. Spread the Tomato Sauce evenly using the back of a large spoon or the blunt side of a knife.
You should start by adding the largest ingredients, then work your way down. The last is any cheese topping, such as Mozzarella, which you should evenly cover the other toppings with, and then finally any herbs.
The toppings to include on this pizza are;
Horse Meat
Onion
Oregano
Black Pepper
Salt
Garlic
I find this pizza perfect on its own, or why not with another style of pizza?
Baking time
Put the HorseMeat pizza in the middle of your oven (on a stone if you have one) and set timer for 10 minutes.
In 10 minutes, open oven door and check.
The pizza should take roughly 15 minutes to cook, adjust time to cook to personal taste.

About Oregano
Oregano is one of the most widely-used herbs worldwide, found in Mediterranean and Mexican cuisine. Oregano is an ingredient in chili powder, as well as a number of pizza and pasta sauces.
The taste of Oregano can be described as Green and earthy, with hints of mint. It can often be slightly bitter.

Pizza Tools
When making HorseMeat Pizza, we always recommend that you use whatever tools you are able to get your hands on. Our basic pizza tools are…
Pizza Steel
A pizza steel is very similar to a pizza stone, and works the same way in a normal kitchen oven.
Dough Mixer
OK, so this isn't vital, but if you make enough pizza, breads, etc it is worth investing in a good mixer for your dough.
Mesh Sieve
You will find having a seive such a useful element for all your baking, not just for pizza. It's great to filter all flours through a fine mesh sieve before adding to recipes.

Black Pepper
Ground, dried, and cooked Peppercorns have been used for hundreds of years, both as traditional medicine and for flavour. Black Pepper is the world's most traded spice, and is one of the most common Spices added to cuisines around the world.
Peppercorns and the ground Pepper derived from them may be described simply as Pepper, or more precisely as Black Pepper (cooked and dried unripe fruit), Green Pepper (dried unripe fruit), or white Pepper (ripe fruit Seeds).
Facts about Pizza
What do you think about these facts?
Love is in the air
Domino's opened a wedding registry in 2017, to allow pizza loving couples to register for their favorite flavors.
Yes, that's fast alright
In April 2015, Kelvin Medina from Manila, Philippines, won a world record. He set the fastest time to eat a 12 inch pizza, at a crazy 23.62 sec.
Frozen pizza was invented in 1957
Originally only available in grocery stores at first, until popularity grew, and is now on shelves at convenience stores, grocery stores, gas stations and bars.

Pizza making FAQ
Planning to make fantastic pizzas at home? Here are some expert answers to some of the most common pizza making questions.
What is calabrese pizza?
A Calabrese style Pizza usually has a small amount of grated cheese, a slightly thicker crust and multiple toppings (including spicier ones).
Who delivers pizza underwater?
Daniel Blezio is a certified scuba diver and instructor. His daily duties include bringing guests their belongings and he also delivers pizza to guests of the Jules Undersea Lodge, located 22 feet below sea level in a Florida Keys lagoon.
How to cut pizza without pizza cutter?
If you don't have a pizza cutter, you can use a large kitchen knife, or even scissors!
Have you made HorseMeat Pizza?
HorseMeat Pizza , Share your experience with us! Tag us on our Pinterest, Facebook or Twitter and let us know what you thought of it! I'd love to know.
Featured image: Source