Hot Mango
Originally from Australia, this Hot Mango pizza is a scrummy meat pizza that's easy to make.
Baked with love, this pizza boasts a rare flavor, matching the superb smell to delight you.
Spend the time to find excellent toppings and add them to a perfect base for your family and friends to enjoy a gratifying pizza meal.
If you're in the mood for a Meat pizza with Chili sauce then this is it.
The beauty of pizza is that there are so many different varieties to choose from! One reason for this is that pizza is a dish that can be easily customized to suit different tastes and preferences. Whether you prefer a classic Margherita with tomato sauce, mozzarella, and basil or a more unconventional option like a barbecue chicken pizza, the possibilities are endless.
Another reason for the variety of pizzas is its adaptability to the different regions and cultures around the world, for example pizza in Italy has a thin crust with simple toppings, whereas in the United States, pizza often has a thicker crust and more elaborate toppings.
Additionally, with new ingredients, cooking methods and technological innovations, the variety of pizza keeps on increasing making it more and more delicious and unique. Finally, Pizza is a classic that has been around for centuries and has been interpreted in many ways. It's a dish that inspires experimentation and creativity in chefs, making it one of the most versatile foods.
Pizza in Australia
Did you know? Pizza is Australia's favourite takeaway food by far. 34% of Australians say it's their preferred choice. The next most popular takeaway is Chinese at 15%.
Take a look at some of the other pizzas from Australia here.
Hot Mango Pizza at a glance

| | |
| --- | --- |
| Origin | Australia |
| Type | Meat |
| Sauce | Chili Sauce |
Hot Mango Pizza Recipe
Below we've put together a recipe for you to make your own homemade Hot Mango Pizza either in your wood pizza oven or using a pizza stone.
Preparation time

| | |
| --- | --- |
| Dough | 2 hours |
| Assembly | 10 minutes |
| Baking | 12-20 minutes |
Hot Mango Pizza Ingredients
Choose enough of the pizza toppings for the amount of pizzas you plan to make. The pizza sauce and dough ingredients below are designed for 3-4 pizzas, so add more or less, if required.

Simple Pizza dough
400 g (2 2/3 cups) 00 or pizza flour
1 cup (250 ml) luke-warm water
2 tsps (7 g sachet) dried yeast
2 tsps salt
3 tbsps (1/4 cup) olive oil
Hot Mango Pizza Toppings
Toppings used in this pizza recipe, are;
Pepperoni
Habanero
Mozzarella
Mango
Jalapeno

Hot Chili Pizza Sauce
6 oz (170gms) can tomato paste
1/4 cup extra virgin olive oil
2/3 cup water (room temperature)
1 tsp red chili flakes
2 cloves pressed garlic
1 tsp italian herbs
salt (to taste)
Want to try a different sauce? See our article on the different types of pizza sauces.
TIP
You can click on any of the tags at the bottom of this page, to find other pizzas besides Hot Mango Pizza, that use that topping.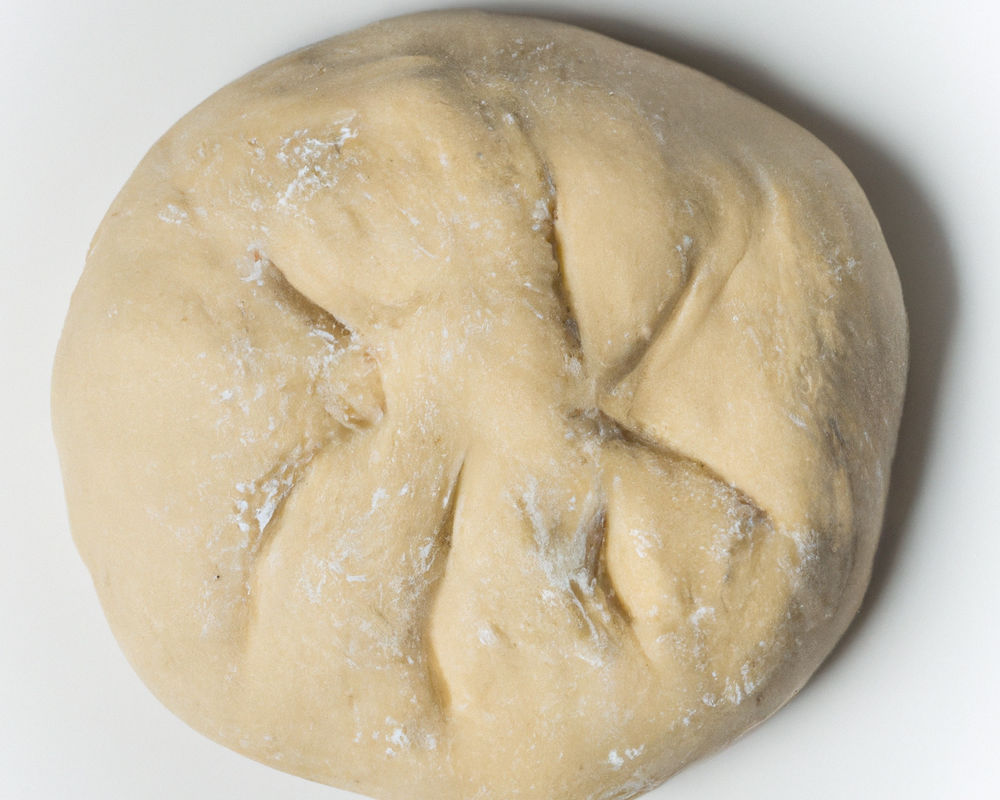 Pizza Dough Method
You purchase a premade pizza base at your local store, or if you have time, make your own homemade dough following the simple steps below.
Whisk the lukewarm water and yeast in a plastic or glass jug. Let mixture stand for five minutes.
Add salt and flour in a large bowl. Create a hollow well in the middle and gently pour the liquid yeast mixture and oil.
Using a spatula, or your hands, mix the dough really well until smooth. Turn out dough onto a lightly floured work surface and knead for five minutes.
Lightly oil a bowl, and place dough in it and cover with plastic wrap. Leave in a warm place to rise for 30 minutes to an hour, or until it doubles in size.
Turn dough out onto a lightly floured surface and knead gently for another 5 minutes or until smooth.
Sprinkle a little flour on the bench before rolling to prevent dough from sticking.
Divide the dough into balls, and roll out bases to desired size.
TIP: We have other dough recipes if you would like to try your hand at sourdough, poolish or more.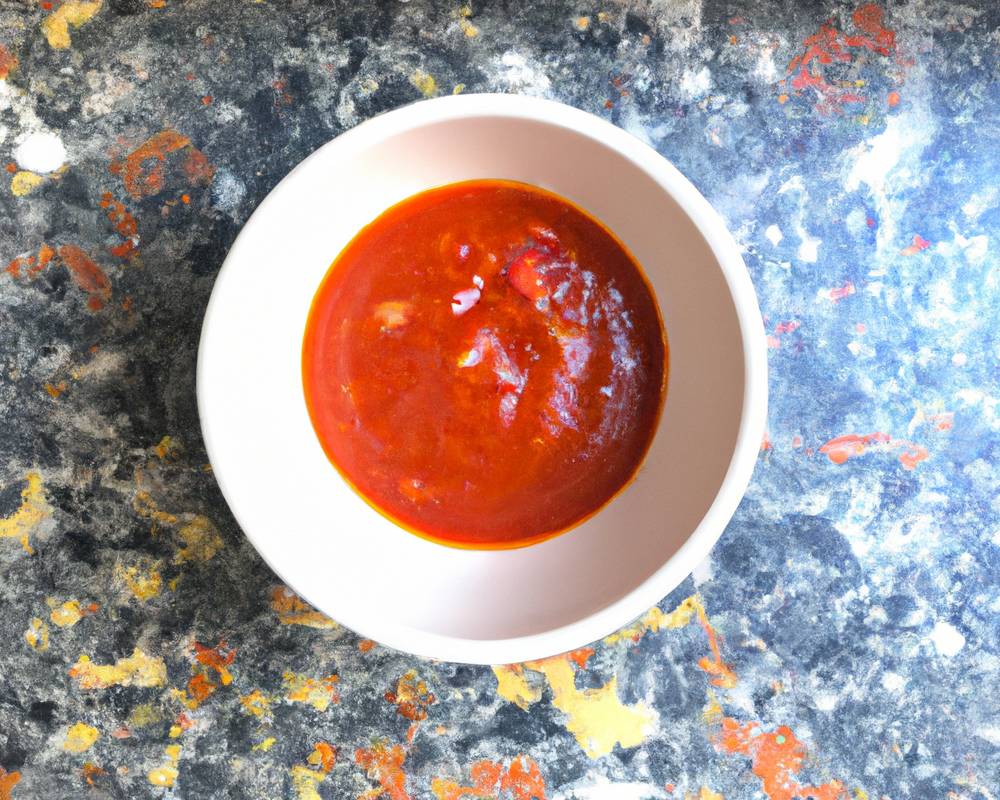 Hot Chili Sauce Method
You can either make your own tasty pizza sauce following the simple steps below, or you can purchase a pizza sauce at your local supermarket.
Mix ingredients well in a container.
Put in fridge for 2-3 hours, minimum.
Can now be used or left in fridge.
May refridgerate for up to 2 weeks.
Can also be frozen.
When applying your sauce, use a ladle or the back of a serving spoon to gently spread it onto the dough without causing any damage.

Preparing Hot Mango Pizza
Start by heating your oven to at least 450 degrees.
Spread out your dough on a well floured surface.
If you have a pizza peel, flour the peel and create your pizza on it.
Start by spreading the sauce all over the base. This pizza uses Chili Sauce. Spread the Chili Sauce Thinly yet evenly, leaving a margin for the crust.
Add the largest toppings first – typically meat or seafood, then the smaller toppings.
Add cheese last, and sprinkle it all over to help keep the toppings in place when it melts.
This pizza has the following toppings:
Pepperoni
Habanero
Mozzarella
Mango
Jalapeno
Whilst this pizza is good on its own, or why not with another pizza variety?
Cooking time
Put the Hot Mango pizza in oven, and set alarm for ten minutes.
After 10 minutes, open oven and look at pizza.
The pizza should be done within roughly 15 minutes. Always cook to personal tastes.

About Habanero
Habanero Pepper is a fiery chili Pepper named after La Habana, a city in Cuba. It measures between 100,000 – 350,000 Scoville Heat Units, the chilli measurement. Habanero has a delightful citrus, fruity flavor and an interesting flowery aroma.
The origins of Habanero go back to the South American rain forests of Brazil, around 8,500 years where the Mayans introduced them. They are extremely popular now in Mexico, ingrained in the local culture.

Pizza Tools
When making Hot Mango Pizza, I suggest you just use what you have available, without spending any money. My recommended basic pizza tool list is…
Pizza Cutter
The one kitchen tool every adult should have in their drawer. See our article on how to cut pizza for the various cutting tools.
Rolling Pin
Yes, I know, many people swear by hand stretching, however there's times in all our lives where we need a good wooden roller.
Pizza Stone
A pizza stone really helps create a fantastic tasting pizza at home. Learn how to clean and care for your Pizza Stone.

Pepperoni
The Italian word for Pepperoni is Peperone, which translates to Bell Pepper. The first use of this word can be traced back to the early 20th Century when it was used to refer to a Sausage. In the early 1900s, Italian immigrants started combining their European superior flavors with American ingredients.
In 1919, the first mention of Pepperoni occurred in New York City. It gained popularity and was used as toppings for most Italian pizzerias and delicacies. Pepperoni is widely accepted as an Italian-American food.
Pizza Facts
These facts will interest you.
Poor anchovies
There is a National Pizza with the Works Except Anchovies Day, which although a mouthful, is held on November 12 each year.
Would you try pizza perfume?
Pizza Hut Canada released a limited-edition pizza perfume, back in 2012. The scent was described as 'freshly baked, hand-tossed dough.' I love pizza, but no.
Don't worry, be happy
In Cambodia, some pizzerias have marijuana topped 'happy pizzas' on their menu.

Meat Pizzas
Keen on seeing more than Hot Mango pizza? We have plenty of other Meat pizza recipes to look at, as well. Enjoy!

Pizza making FAQ
Below we've compiled the most common pizza making questions and provided expert answers. Are you looking for how to make awesome pizza at home? Please read on!
What is clean cut pizza?
A clean cut pizza is when they use clean cutting instruments to cut the pizza. See our article on clean cut pizza for more information.
How long after gallbladder surgery can I eat pizza?
Doctors will normally suggest that you wait at least 4-6 weeks after gallbladder sujrgery before eating pizza. Even then, they will suggest you only eat small amounts of pizza, and roughly once per month.
How can I keep bread from becoming soggy when making pizza bread?
If you find that the dough you are producing for pizza bread is too soggy, try reducing the liquid ingredients, or add slightly more flour. You can always save most dough by rolling them out on a well floured bench, and kneading them with new flour being slowly added.
Have you made Hot Mango Pizza?
We're dying to know what you thought of Hot Mango Pizza ! Tag us on our Pinterest, Facebook or Twitter and let us know what you thought of it! I'd love to know.
Featured image: Source