Jain
First created in India, this Jain pizza is a delightful pizza worth trying.
Carefully made, the below pizza gives a heavenly flavor paired with a imaginative scent to enjoy.
Make sure to get the the freshest toppings and add them to the perfect crust for you to take part in a nice homemade pizza meal.
If you like Vegetarian pizza with Tomato pizza sauce get ready for your stomach to rumble!
Pizza is incredibly popular for so many reasons! For one, it's a versatile dish that can be customized to suit just about any taste. Whether you prefer a classic pepperoni pizza or a more unconventional option like a BBQ chicken pizza, the options are endless.
Additionally, it's a food that can be enjoyed by people of all ages, making it perfect for family dinners, parties, or a casual night in. Another reason why pizza is so popular is that it's a relatively inexpensive meal that can be made at home or easily ordered from a pizzeria or even delivered to your doorstep.
Lastly, It's just flat-out delicious! The combination of gooey melted cheese, savory tomato sauce and various toppings is hard to resist for many. All in all, pizza is a crowd-pleaser, and it's no wonder it's so beloved by so many people around the world.
Pizza in India
India's pizza market is worth more than US$1.5 billion. Street pizzas are common; they use Capsicum, Tomatoes and Onions, lots of local Cheese and Sauces, and are baked on a hot griddle called a tava on a low flame until the Cheese melts.
Take a look at some of the other pizzas from India here.
Jain Pizza at a glance

| | |
| --- | --- |
| Origin | India |
| Type | Vegetarian |
| Sauce | Tomato Sauce |
Jain Pizza Recipe
There is a recipe below for you to make a Jain Pizza using a backyard pizza oven or your typical kitchen oven.
Preparation time

| | |
| --- | --- |
| Dough | 2 hours |
| Assembly | 10 minutes |
| Baking | 12-20 minutes |
Jain Pizza Ingredients
Buy enough pizza toppings for the amount of pizzas you plan to make. The pizza sauce and dough ingredients below are designed for 3-4 pizzas, so scale up or down, based on your requirements.

Simple Pizza dough
1 cup (250 ml) luke-warm water
2 2/3 cups (400 grams) pizza flour
2 tsps (7 g sachet) dried yeast
3 tbsps (1/4 cup) virgin olive oil
Two tsps salt
Jain Pizza Toppings
Toppings used in this pizza recipe, are;

Tomato Pizza Sauce
1 can (15oz/420g) tomatoes, whole or crushed
1 can (6oz/170g) tomato paste
2 large garlic cloves
1/4 a small onion
1 tbsp dried Italian herbs
1 tsp salt
Want to try a different sauce? See our article on the different types of pizza sauces.
TIP
You can click on any of the tags at the bottom of this page, to find other pizzas besides Jain Pizza, that use that topping.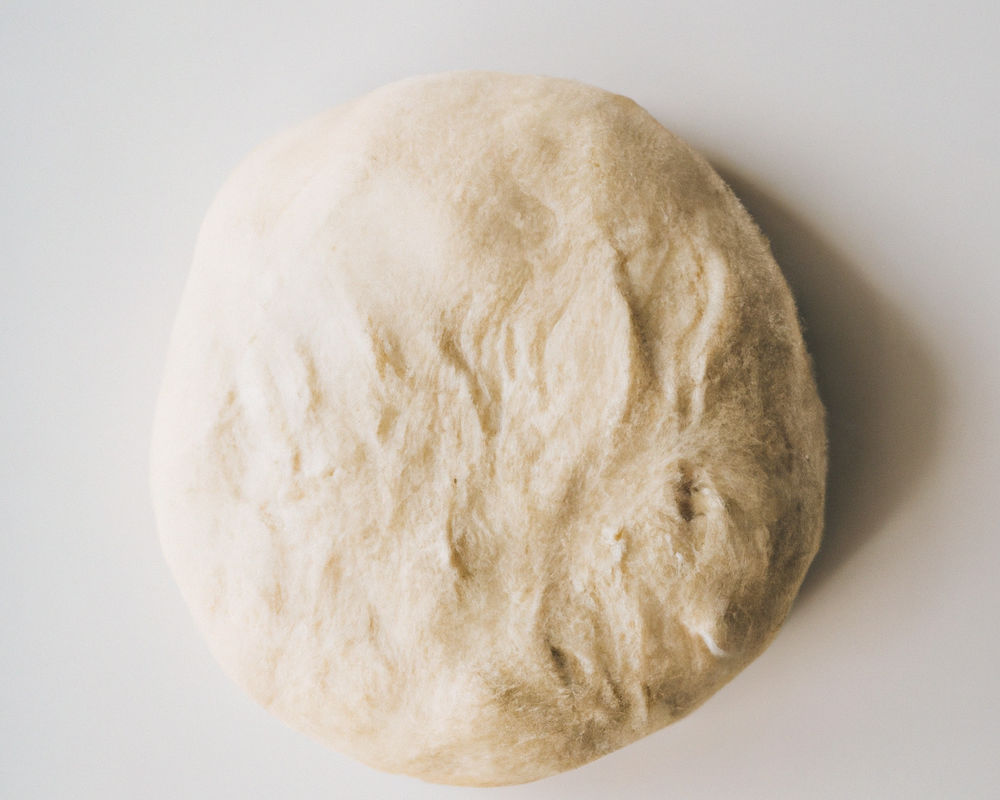 Pizza Dough Method
You can purchase a premade pizza base at your local shop or make your own dough following the simple steps below.
Whisk the lukewarm water and yeast in a plastic or glass jug. Let the mixture stand for approx. five minutes.
Add the salt and flour in a large bowl. Create a hollow centre in the flour. Slowly pour the liquid yeast mixture and oil.
Using your hands or a mixer, mix the dough until smooth. Pour dough on a lightly floured work surface and then knead by hand for five minutes.
Place dough into lightly oiled bowl and cover with plastic wrap. Sit in a warm place for roughly 30 minutes to an hour, to rise until it doubles in size.
Fold the dough out onto a lightly floured surface. Knead gently by hand for around five minutes or until smooth.
Divide the dough roughly into equal amounts. Roll out pizza bases for the desired size.
Spread some flour on kitchen bench before rolling, in order to prevent sticking.
TIP: We have other dough recipes if you would like to try your hand at sourdough, poolish or more.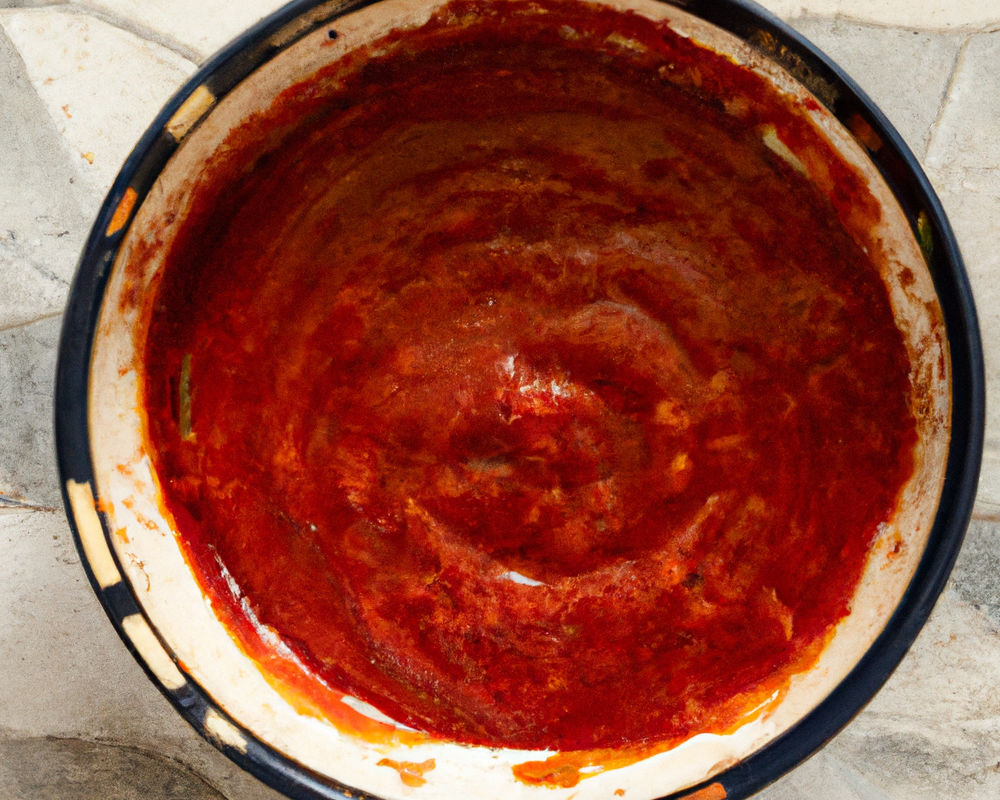 Tomato Pizza Sauce Method
Making your own pizza sauce is a great way to take your pizza to the next level. Check out the recipe below for simple instructions. If that's not for you, store-bought sauce works just as well.
Add ingredients in a large bowl, and stir or blend well.
Ensure all ingredients are mixed together well.
Keep mixture sitting for five minutes.
Your sauce is now ready. Enjoy!
Keep sauce in fridge or freeze for future use.
The amount of garlic in your pizza sauce can be adjusted to your liking, so don't be afraid to experiment.

Preparing Jain Pizza
Turn your oven on to 450-500 degrees or more and preheat for at least 30 minutes.
Spread out the dough in a rough circle, on a floured board or surface.
If you are using a baking pan, then create the pizza in that.
Open the sauce container, and start to spread the Tomato Sauce. Spread the Tomato Sauce around the whole base, taking care to leave a gap at edges.
Add the ingredients in size order, from large to small.
Cheese gets added last.
The toppings to add to this pizza are;
This pizza is good by itself, yet why not pair it with another pizza as well?
Oven time
Put the Jain pizza on the middle shelf of the oven and set a timer for 10 minutes.
After approximately 10 minutes, open oven door and check on pizza.
The pizza should be done within roughly 15 minutes. Always cook to personal tastes.

About Capsicum
Capsicum is a type of flowering plants that are cultivated worldwide for their bell pepper or chili pepper fruit. In many countries, Capsicum is interchangeable with Bell Peppers for the name of the fruit.
Capsicums are very nutritious, full of antioxidants that may reduce inflammation, protect cholesterol and fats from oxidative damage and decrease cancer risk.

Pizza Tools
When making Jain Pizza, I suggest you just use what you have available, without spending any money. My recommended basic pizza tool list is…
Wooden boards
I use quality wooden boards constantly when making pizzas, botth to carry dough balls and to use when slicing baked pizzas.
Pizza Cutters
The one pizza tool everyone should own. There are a few varieities to choose from, see how to cut pizza for more.
Pizza Stone
A pizza stone is a great way to up your pizza game at home. Read more about cooking with a Pizza Stone.

Cheese
There are around 2,000 different varieties of cheese around the world. It has been proven to date back to at least 8,000 years ago. It is a fantastic source of calcium, protein and phosphorus.
Cheese can be made not only with cow milk, but also with buffalo, horse, goat and even camel milk. It's a clever gift idea too. A giant wheel of Cheddar cheese was given to Queen Victoria as a wedding gift.
Storage Tips
Here are a few storage tips, if you have any dough or pizza left over after the meal.
Store in the fridge
Leftover slices of pizza may be kept in an airtight container in the fridge for up to 3 days.
Reheating pizza
Warm in the center of a 450 degree F oven for approximately 6 minutes, on a pizza stone if possible, until heated through. See our article on reheating pizza for more.
Freezer guide
You can store leftover pizza in the freezer for up to 3 months. Reheat from frozen as directed above until heated through.

Vegetarian Pizzas
Keen on seeing more than Jain pizza? We have plenty of other Vegetarian pizza recipes to look at, as well. Enjoy!

Pizza making FAQ
Want to make great pizza at home? Here are some expert answers to some of the most Frequently asked questions.
How long should I leave stretched out dough out before making pizza?
As short a time as possible. The longer you leave it, the more chance that your dough will stick to whatever surface it is on, will become moist and soggy or will start drying out. It's best to roll out a ball of dough just prior to adding the pizza sauce and toppings.
How long to preheat pizza stone?
Ideally, you should poreheat your oven for at least 30 minutes prior to putting the pizza in.
How do I make pizza in a cast iron skillet?
It is easy to make pizza in a cast iron skillet! Just preheat your cast iron skillet or pan, carefully lay your stretched-out pizza dough inside, add your pizza toppings and cheese, return the pan to the oven, and bake away. If you find it sticks, try adding more flour or oil underneath the base when placing it in the skillet.
Have you made Jain Pizza?
Give us your feedback on Jain Pizza ! Tag us on our Pinterest, Facebook or Twitter and let us know what you thought of it! I'd love to know.
Featured image: Source