Jalapeno
Originally from Denmark, this Jalapeno pizza is a tasty pizza you'll want to try.
Made as shown, the below pizza gives a appetizing flavor, matching the extraordinary scent to enjoy.
Make time to choose the freshest ingredients and pair these with a delicious crust for you to enjoy a delicious meal.
If you like pizza with a Tomato pizza sauce then I guarantee that you'll enjoy this.
Pizza is a delicious food all around the world, but did you know that it can be quite different depending on where you go? That's because the ingredients, cooking methods, and pizza-making traditions vary greatly from place to place. For example, in Italy, pizza is typically made with simple and high-quality ingredients such as fresh mozzarella and tomatoes, and cooked in a wood-fired oven, which gives it its characteristic soft and chewy crust.
In contrast, in America, pizza is often loaded with toppings and cooked in a gas oven, resulting in a much crispier crust. Even within the same country, you can find different regional variations. For example, in New York, you will find the classic thin-crust pizza, while in Chicago, you will find a deep-dish pizza with a thick crust.
The unique characteristics of pizza in different places make it a fascinating food to explore and try.
Pizza in Denmark
Pizza in Denmark is becoming fairly common. The Danish love their Meat, fish and soups, which they combine with Potatoes, Beans, vegetables and fruits.
Take a look at some of the other pizzas from Denmark here.
Jalapeno Pizza at a glance

| | |
| --- | --- |
| Origin | Denmark |
| Type | Vegetarian |
| Sauce | Tomato Sauce |
Jalapeno Pizza Recipe
For all the pizza lovers out there, we've created a recipe for a mouthwatering homemade Jalapeno Pizza that can be made either in your backyard pizza oven or on a pizza stone in your oven.
Preparation time

| | |
| --- | --- |
| Dough | 2 hours |
| Assembly | 10 minutes |
| Baking | 12-20 minutes |
Jalapeno Pizza Ingredients
Choose enough pizza toppings for the amount of pizzas you plan to make. The pizza sauce and dough ingredients below are designed for 3-4 pizzas, so add more or less, if required.

Simple Pizza dough
250 ml (1 cup) lukewarm water
2 2/3 cups (400 grams) 00 fine flour
7 grams (2 tsps) dried yeast
1/4 cup (3 tbsp) olive oil
2 tsps salt
Jalapeno Pizza Toppings
Toppings used in this pizza recipe, are;
Mozzarella
Jalapeno
Garlic
Red Peppers Flakes

Simple Tomato Pizza Sauce
1 can (15oz/420g) crushed or diced tomatoes
1 small can (6oz/170g) tomato paste
Two garlic cloves
1 tbsp dried Italian herbs
1 tsp salt
1/4 small brown onion
Want to try a different sauce? See our article on the different types of pizza sauces.
TIP
You can click on any of the tags at the bottom of this page, to find other pizzas besides Jalapeno Pizza, that use that topping.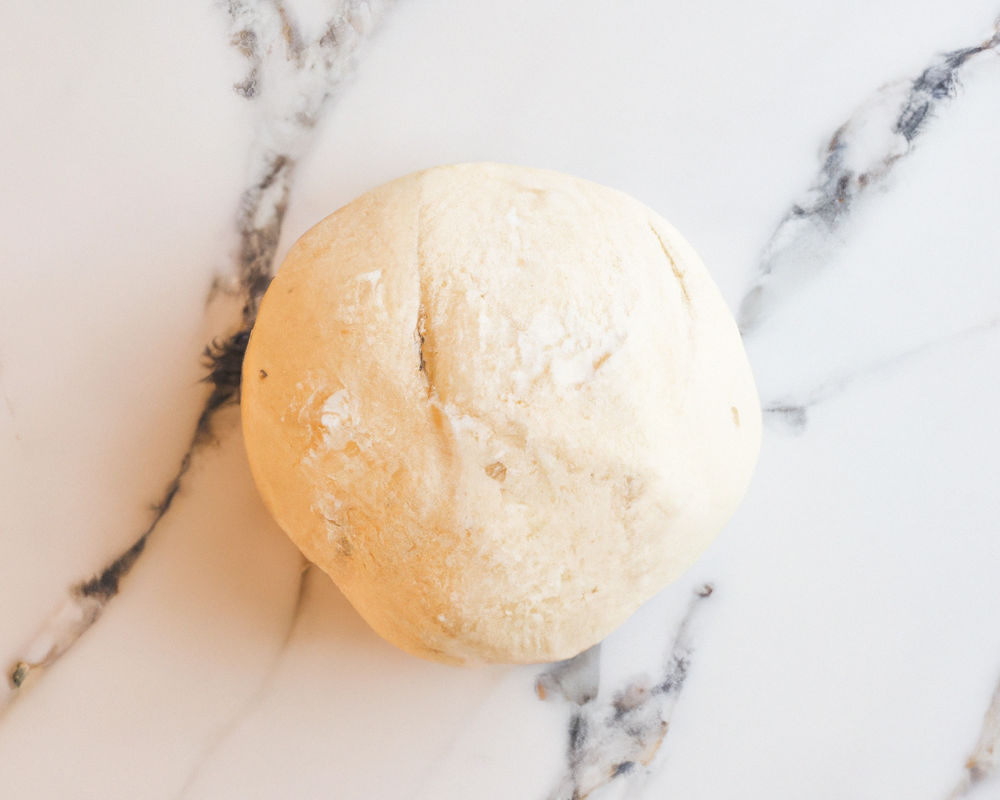 Pizza Dough Method
If you don't have much time, grab a premade pizza base at your local grocery store, or hand make your own pizza dough following the simple steps below. Some shops even carry premade pizza dough in balls.
Whisk the lukewarm water and yeast in a plastic or glass jug. Let the mixture stand for approx. five minutes.
Add salt and flour in a large bowl. Create a hollow well in the middle and gently pour the liquid yeast mixture and oil.
Using dough mixer or hands, gently mix dough until smooth. Place pizza dough on a lightly floured work surface and then knead by hand for five minutes.
Lightly oil a bowl, and place mixture in and cover with plastic wrap. Leave in a warm place to rise until the dough doubles in size.
Pour dough mix out onto a clean, floured surface. Now hand knead gently for another five minutes.
Sprinkle a little flour on the bench before rolling to prevent dough from sticking.
Divide dough mixture into equal sized balls. Hand stretch or roll out the bases to the expected size.
TIP: We have other dough recipes if you would like to try your hand at sourdough, poolish or more.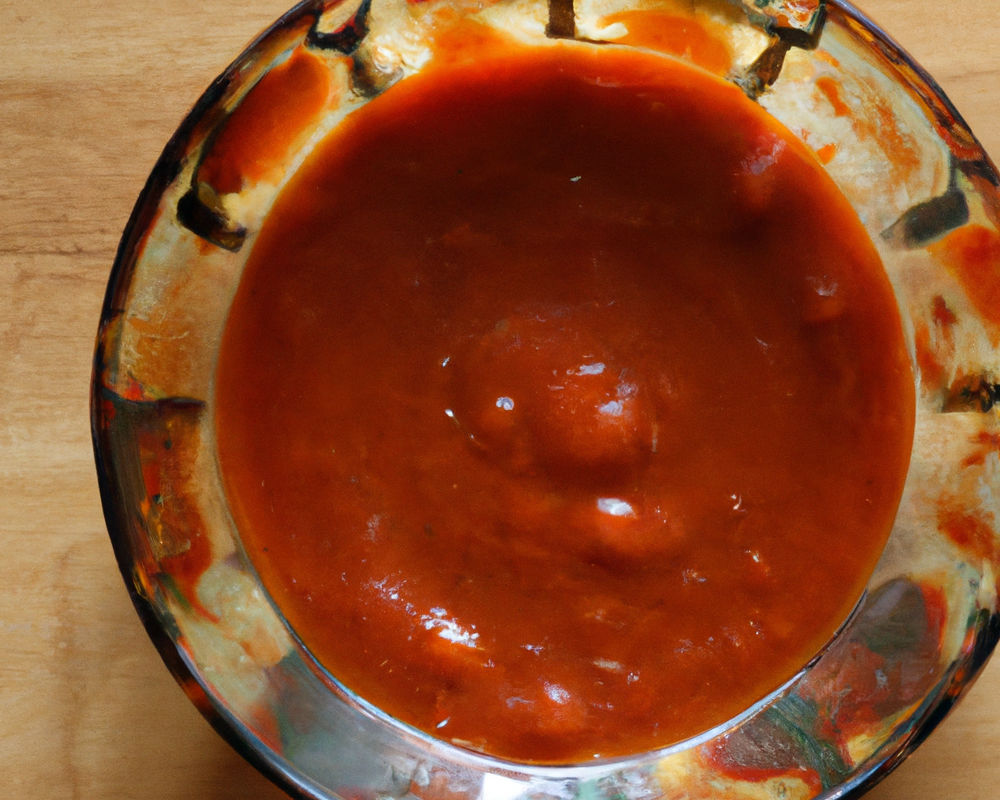 Tomato Pizza Sauce Method
It takes around five minutes to make this tasty pizza sauce following the simple steps below, or you can purchase a bottle of pizza sauce at your local supermarket.
Stir in all ingredients in a large bowl.
Using either a whisk, or blender, mix well.
Let sit for five minutes.
The pizza sauce is ready to use immediately or chill in fridge for 2-3 days.
You can also freeze any leftover sauce for up to 3 months.
You can swap tomato for BBQ sauce and more. There's plenty of options.

Preparing Jalapeno Pizza
Switch oven on to at least 450 degrees and preheat for at least 30 minutes.
Stretch out dough into a circle, on a floured surface.
If you are using a pizza steel or stone, make sure it is preheating in oven.
Now it's time to add the sauce. This recipe calls for Tomato Sauce. Spread the Tomato Sauce around the pizza base, leaving a gap at edges.
Add your ingredients in size, from the largest to smallest.
Cheese should be sprinkled on at the end.
Toppings for this pizza are;
Mozzarella
Jalapeno
Garlic
Red Peppers Flakes
Whilst this pizza is mouthwatering by itself, yet why not try it with other pizza types?
Baking time
Put the Jalapeno pizza in the middle of your oven (on a stone if you have one) and set timer for 10 minutes.
After roughly 10 minutes, check on the pizza.
Pizza should be ready within 15 minutes. However, allow it to cook to personal taste.

About Jalapeno
A fruit of the Capsicum pod type, Jalapeño Peppers are medium sized hot Peppers when compared to other chili Peppers. Jalapeno are popular for their mild heat level, which is roughly 5,000 Scoville Heat Units, which is in the middle of the heat charts.
Originating in Mexico, Jalapeño Peppers are now grown worldwide, and are a popular addition to many cuisines. The word Jalapeno is Spanish for "Jalapa", the capital of Veracruz, Mexico where it first grew.

Pizza Tools
When making Jalapeno Pizza, it's always handy to have the right pizza making tools. Here's the basic pizza tools that I always suggest…
Measuring Cups
Pizza making is all about precision, so having a full set of both wet and dry measuring cups on hand is critical. It is so important when making pizza dough to accurately measure all your ingredients.
Measuring Cups
Pizza making is all about precision. Having a set of both dry and wet measuring cups on hand is vital to accurately measure all your ingredients.
Pizza Steel
Very similar to a pizza stone, a pizza steel is made of, you guessed it, steel. It's a great modern method to heat pizza well in a normal oven.

Red Chili Pepper Flakes
Red Chili Pepper Flakes are a great way to add a spicy kick to pizza. They provide the perfect balance of heat, flavor and crunch. Red chili pepper flakes are small bits of dried red chilies, with most flakes containing just the chilies' inner flesh and seeds.
The heat level of these flakes can vary widely depending on the type of peppers used in the blend and the drying technique employed. For those who like their pizza hot and spicy, adding some red chili pepper flakes is a must!
Strange Pizza Facts
Here are some facts about pizza.
Frozen pizza was invented in 1957
Originally only available in grocery stores at first, until popularity grew, and is now on shelves at convenience stores, grocery stores, gas stations and bars.
Norway loves pizza
Each person that lives in Norway eats approximately 11 pounds of pizza each per year.
Most varieties of cheese on a pizza
The most varieties of cheese on a pizza is 834 was achieved by Morgan Niquet, François Robin and Julien Serri, during the SIRHA in Lyon, France on 25 September 2021

Pizza making FAQ
Want to know how to make delicious pizza at home? Here are some FAQ and their answers to the most common pizza making questions.
How do I use a pizza peel?
As soon as your dough is topped, immediately slide it onto your freshly floured pizza peel on a 15-30 degree angle, then open your oven and shimmy it onto the super-hot stone or wood fired oven base, using quick back and forth motions.
Should I get a pizza stone when making homemade pizza?
If you can afford it, yes. A pizza baking stone gives you the best chance to make restaurant quality pizzas at home. A pizza stone creates the hottest-possible environment in a home oven, which results in crusts that rise perfectly around the edges and brown just right on the top and bottom. The only thing better is your own wood fired pizza oven.
When making pizza dough should I spray the pan?
It is important that you ensure your dough doesn't stick to any bowls or pans that you use. I prefer to gently wipe olive oil across the surface using a paper towel, however spray olive oil used in moderation works just as well for this purpose.
Have you made Jalapeno Pizza?
Jalapeno Pizza matters to us, let us know how it was! Tag us on our Pinterest, Facebook or Twitter and let us know what you thought of it! I'd love to know.
Featured image: Source