Jamon Y Morrones
Originating from Argentina, this Jamon Y Morrones pizza is a yummy meat pizza worth making at home.
Pizza in Argentina
Parrillas, pasta and pizza are mainstays in Argentine cuisine. The most common ingredients come from foods such as pork, lamb, Beef, Potatoes, sweet Potatoes, apples and squashes.
Take a look at some of the other pizzas from Argentina here.
Jamon Y Morrones Pizza at a glance

| | |
| --- | --- |
| Origin | Argentina |
| Type | Meat |
| Sauce | Tomato Sauce |
Jamon Y Morrones Pizza Recipe
There is a recipe below for you to make a Jamon Y Morrones Pizza either in your wood fired pizza oven or the oven in your kitchen.
Preparation time

| | |
| --- | --- |
| Dough | 2 hours |
| Assembly | 10 minutes |
| Baking | 12-20 minutes |
Jamon Y Morrones Pizza Ingredients
Choose enough pizza toppings for the amount of pizzas you will be creating. The dough and sauce are designed for 3-4 medium sized pizzas, so scale up or down, based on your requirements.

Simple Pizza dough
2 tsps (7 g sachet) dried yeast
1 cup (250 ml) luke-warm water
400 g (2 2/3 cups) 00 or pizza flour
2 tsps salt
3 tbsps (1/4 cup) olive oil
Jamon Y Morrones Pizza Toppings
Toppings used in this pizza recipe, are;
Sliced Ham
Provolone
Blue Cheese
Egg
Roasted Red Pepperss

Simple Tomato Pizza Sauce
1 can (15oz/420g) tomatoes, whole or crushed
1 can (6oz/170g) tomato paste
2 large garlic cloves
1/4 a small onion
1 tbsp dried Italian herbs
1 tsp salt
Want to try a different sauce? See our article on the different types of pizza sauces.
TIP
You can click on any of the tags at the bottom of this page, to find other pizzas besides Jamon Y Morrones Pizza, that use that topping.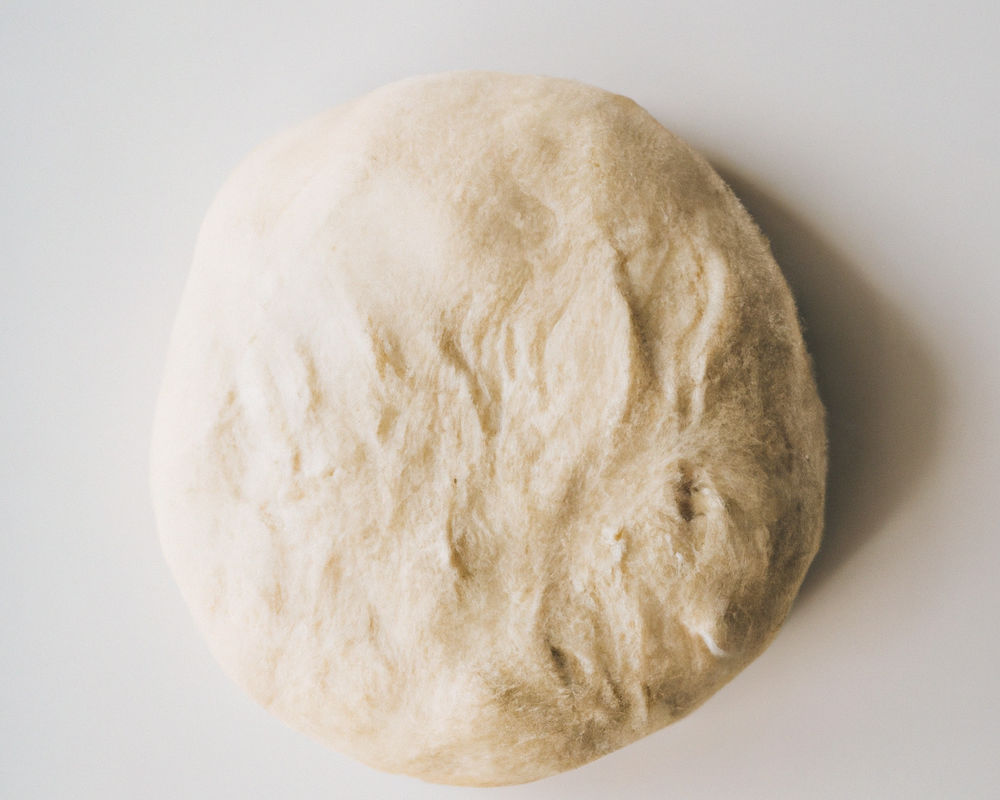 Pizza Dough Method
You purchase a premade pizza base at your local store, or if you have time, make your own homemade dough following the simple steps below.
Whisk the lukewarm water and yeast in a plastic or glass jug. Let mixture stand for five minutes.
Add salt and flour in a large bowl. Create a hollow well in the middle and gently pour the liquid yeast mixture and oil.
Using a spatula, or your hands, mix the dough really well until smooth. Turn out dough onto a lightly floured work surface and knead for five minutes.
Lightly oil a bowl, and place dough in it and cover with plastic wrap. Leave in a warm place to rise for 30 minutes to an hour, or until it doubles in size.
Turn dough out onto a lightly floured surface and knead gently for another 5 minutes or until smooth.
Sprinkle a little flour on the bench before rolling to prevent dough from sticking.
Divide the dough into balls, and roll out bases to desired size.
TIP: We have other dough recipes if you would like to try your hand at sourdough, poolish or more.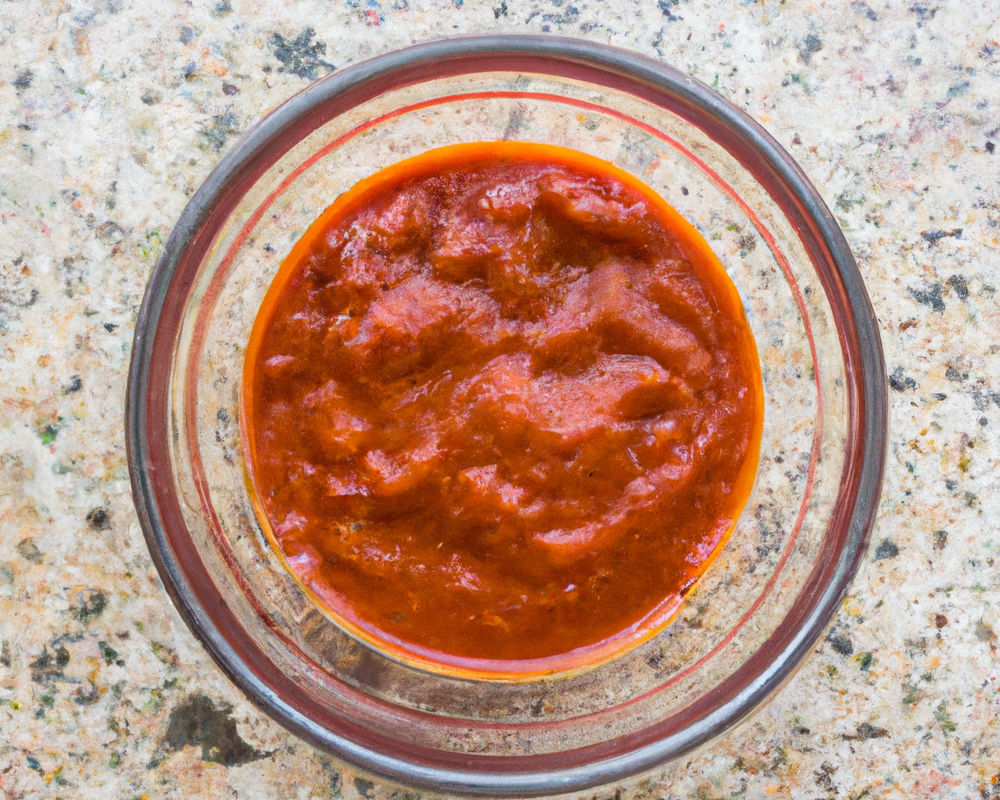 Tomato Pizza Sauce Method
You can make this delicious pizza sauce following the simple steps below, or you can purchase a pizza sauce at your local store.
Combine all ingredients in a large bowl.
Pizza sauce should be reasonably smooth.
Let sit in the bowl for 5 minutes.
Your pizza sauce is now ready to use.
You can keep in the fridge for up to 3 days.
If your sauce is too thick, add a splash of olive oil or water to get the right consistency.

Preparing Jamon Y Morrones Pizza
Switch oven on to at least 450 degrees and preheat for at least 30 minutes.
Stretch out dough into a circle, on a floured surface.
If you are using a pizza steel or stone, make sure it is preheating in oven.
Now it's time to add the sauce. This recipe calls for Tomato Sauce. Spread the Tomato Sauce around the pizza base, leaving a gap at edges.
Add your ingredients in size, from the largest to smallest.
Cheese should be sprinkled on at the end.
Toppings for this pizza are;
Sliced Ham
Provolone
Blue Cheese
Egg
Roasted Red Pepperss
Whilst this pizza is great tasting as is, or you could with another style of pizza?
Oven time
Put the Jamon Y Morrones pizza on the middle shelf of the oven and set a timer for 10 minutes.
After 10 minutes, open the door and check the pizza.
This pizza should take approximately 15 minutes, however allow it to cook to personal taste.

About Egg
Although not a common topping, Egg is usually hard boiled and then sliced and allowed to cool completely, before being used as a topping on Pizza. However, some pizzas go well with a fried egg placed on top.
Eggs are very healthy for you. One egg contains only 5 grams of fat, 7 grams of high-quality protein, iron, minerals, vitamins and carotenoids. The humble egg contains amazing disease fighting nutrients, such as zeaxanthin and lutein.

Pizza Tools
When making Jamon Y Morrones Pizza, I always recommend that you use what you have available, without spending lots of money. My basic pizza tool list is…
Pizza Peel
Sometimes called a paddle or shovel, a pizza peel is a vital tool for those who make pizza regularly.
Bench Scrapers
Good quality metal or plastic bench scrapers make it so much esier to both cut your dough, and scrape your bench. I prefer plastic to avoid scratching my bench.
Rolling Pin
Yes, I know, many people swear by hand stretching, however there's times in all our lives where we need a good wooden roller.

Blue Cheese
The cultures of the mold Penicillium, gives Blue Cheese its unusual blue spots and veins. Mostly made from cow's milk, Blue Cheese can also be made with goat's milk or sheep's milk.
Blue cheese is rich in calcium and other nutrients, however you should eat it in moderation, thanks to the high levels of sodium, saturated fat and high calories.
Pizza Facts
Thesse facts will interest you.
Longest calzone
The longest calzone came in at a whopping length of 18.22 m (59 ft 9.5 in) in July 2019. It was achieved by The Vaughan Pizza Fest and Roberto Vergalito (both Canada) at Revel Park in Vaughan, Ontario, Canada.
Pizza as currency
The world's first pizza ATM went live in 2016, at Xavier University, Ohio. Customers can purchase a medium pizza using a touchscreen, which the machine then heats up and dispenses through a slot.
That's alot of pizza
There are over 61,000 pizzerias trading in the USA.

Pizza making FAQ
Below we've compiled the most common pizza making questions and provided expert answers. Are you looking for how to make delicious pizza at home? Please read on!
How long after gallbladder surgery can I eat pizza?
Doctors will normally suggest that you wait at least 4-6 weeks after gallbladder sujrgery before eating pizza. Even then, they will suggest you only eat small amounts of pizza, and roughly once per month.
How can I keep bread from becoming soggy when making pizza bread?
If you find that the dough you are producing for pizza bread is too soggy, try reducing the liquid ingredients, or add slightly more flour. You can always save most dough by rolling them out on a well floured bench, and kneading them with new flour being slowly added.
Can I use stevia when making pizza dough?
It isn't advised to use any sugar substitutes in your dough. They often won't feed the yeast and they have a different burning level than normal sugars. You can try of course, however you've been warned.
Have you made Jamon Y Morrones Pizza?
Let us know what you think of Jamon Y Morrones Pizza! Tag us on our Pinterest, Facebook or Twitter and let us know what you thought of it! I'd love to know.
Featured image: Source